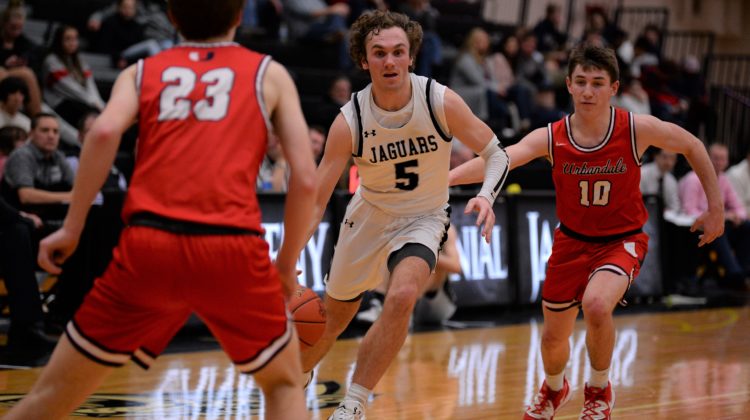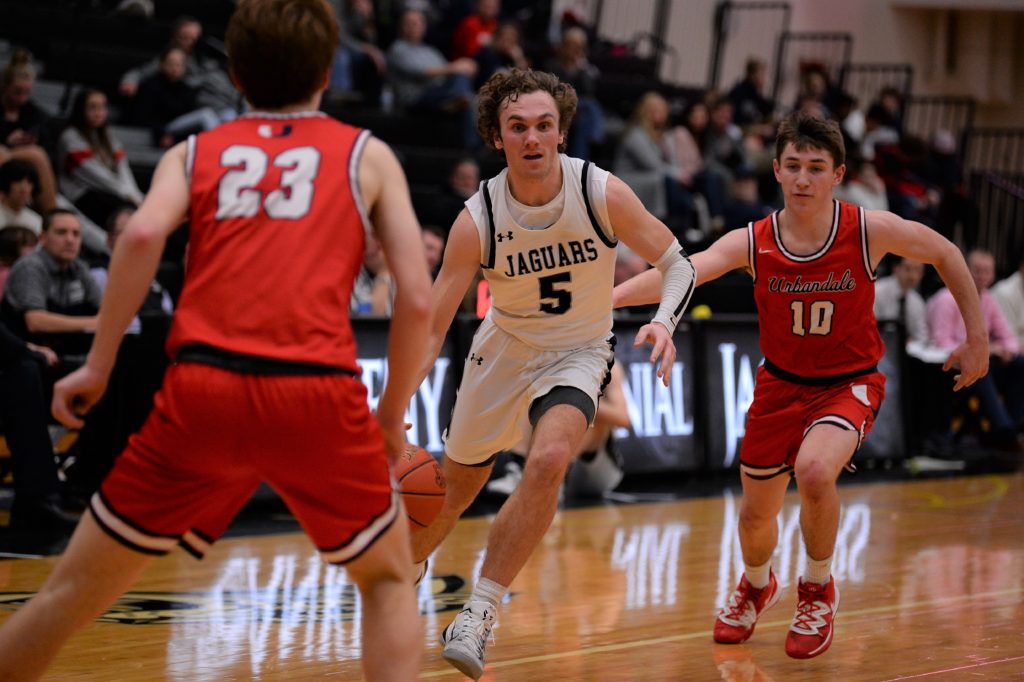 While the CIML Central Conference boys' basketball title had already been decided last week, the girls' crown came down to the final night of the regular season.
Third-ranked Johnston clinched a share of the league title with a 76-38 victory on Friday at Ankeny. Kendall Nead had 24 points and five assists as the Dragons improved to 19-2 on the year.
No. 2 Dowling Catholic, meanwhile, needed a late rally to earn a piece of the championship. Caitlin Clark scored six consecutive points in the final minute as the Maroons posted a 58-55 win at No. 13 Ames.
The No. 1 Ankeny Centennial boys' team completed its conference schedule with a 62-48 triumph over visiting Urbandale. The Jaguars finished 9-1 in the league and claimed their first conference title since 2015.
Here are the Central Conference standings:
GIRLS
Johnston 9-1 19-2
Dowling Catholic 9-1 18-3
Urbandale 4-6 14-7
Ankeny Centennial 4-6 12-9
Ames 3-7 10-11
Ankeny 1-9 9-12
Tuesday's scores
Ames 67, Marshalltown 37
Ankeny 78, Des Moines Hoover 46
Ankeny Centennial 63, Mason City 39
Johnston 79, Southeast Polk 70
Urbandale 61, Ottumwa 18
Friday's scores
Ankeny Centennial 51, Urbandale 30
Dowling Catholic 58, Ames 55
Johnston 76, Ankeny 38
BOYS
Ankeny Centennial 9-1 19-1
Ankeny 6-4 14-5
Dowling Catholic 6-4 12-6
Johnston 5-5 12-7
Ames 3-7 9-11
Urbandale 1-9 7-12
Tuesday's scores
Ames 60, Marshalltown 16
Ankeny 65, Des Moines Hoover 58
Ankeny Centennial 97, Mason City 61
Johnston 57, Southeast Polk 52
Urbandale 66, Ottumwa 49
Friday's scores
Ankeny Centennial 62, Urbandale 48
Dowling Catholic 48, Ames 24
Johnston 70, Ankeny 55