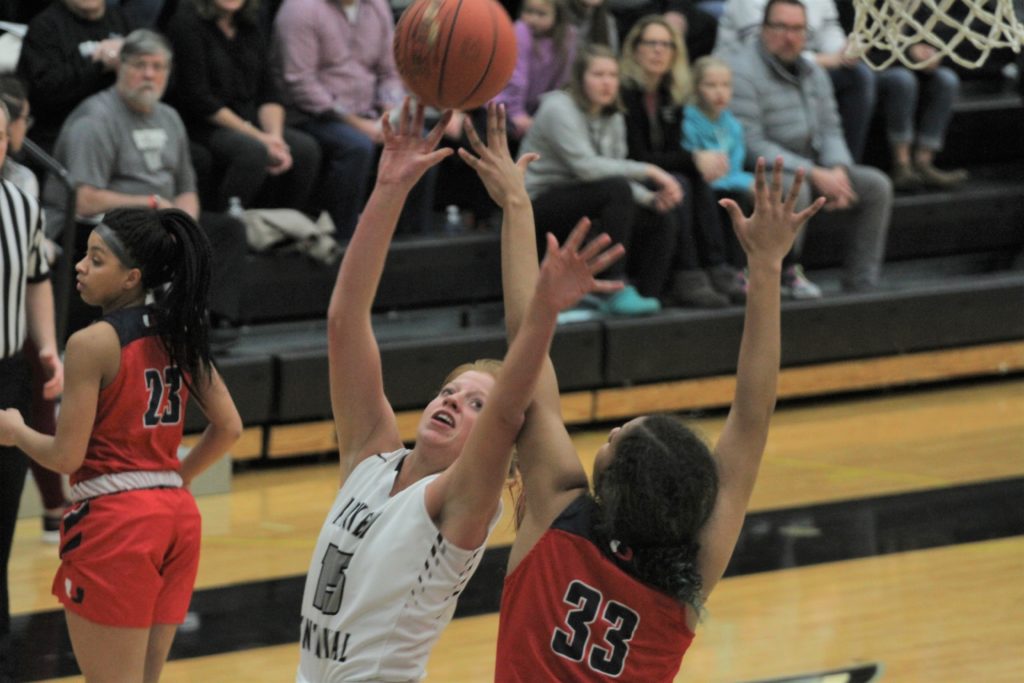 The formula for success for the Ankeny Centennial girls' basketball team isn't complicated.
The 12th-ranked Jaguars simply try to overwhelm their opponents with a stifling defense. No. 9 Urbandale was the latest victim on Friday.
Centennial held the visiting J-Hawks to just 14 points over the last three quarters and rolled to a 51-30 victory in the regular-season finale for both teams. It was the fourth straight win for the Jaguars, who were coming off a 63-39 triumph on Tuesday at Mason City, the No. 13 team in Class 4A.
"These are two great wins for us heading into the postseason," said Centennial coach Scott DeJong.
Friday's win avenged an earlier 55-43 loss at Urbandale and also allowed Centennial to tie the J-Hawks for a third-place finish in the CIML Central Conference. The Jaguars finished 4-6 in the league and improved to 12-9 overall, while Urbandale's records dropped to 4-6 and 14-7.
The J-Hawks jumped out to a 16-10 lead before Centennial took control of the game. The Jaguars did not allow a point in the second quarter and closed to within 16-15 at halftime.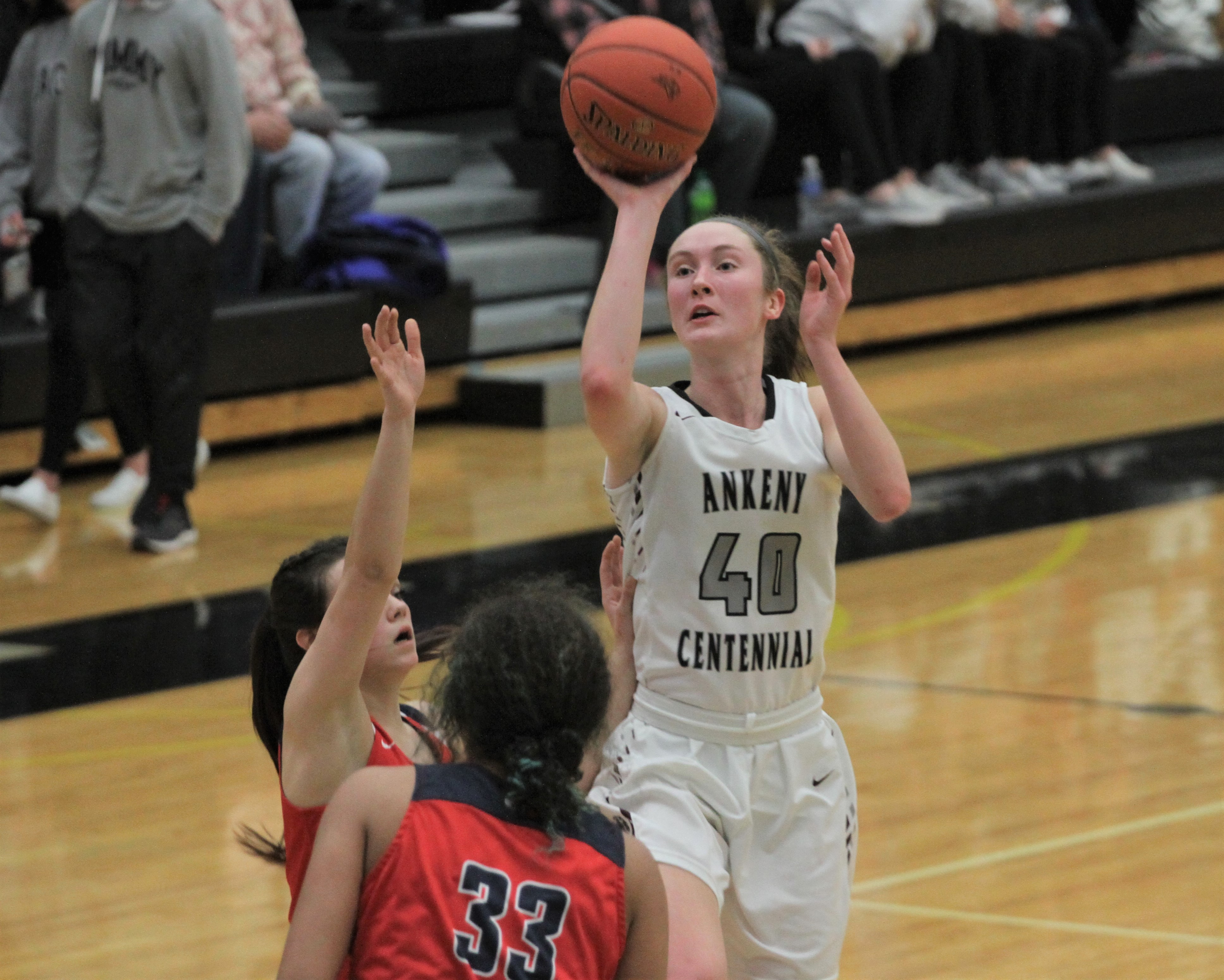 Centennial then broke the game open with a 27-7 run to start the second half. Taylor Runchey and Cleao Murray hit back-to-back 3-point goals to ignite the spurt.
"We played some great defense that kept us in the game in the first half," DeJong said. "Then we settled down the second half on offense and made some shots."
Meg Burns led Centennial with 13 points. Murray had 12 points, five assists and two steals.
Runchey contributed seven points and eight rebounds, while Jackie Pippett had six points, seven boards and three blocks. Bella Robben also scored six points.
The Jaguars will host Indianola (14-6) or Des Moines East (6-15) in a Class 5A regional semifinal on Saturday at 5 p.m.