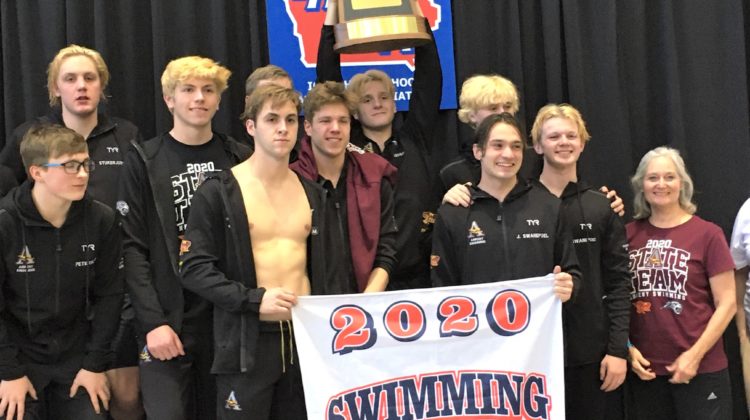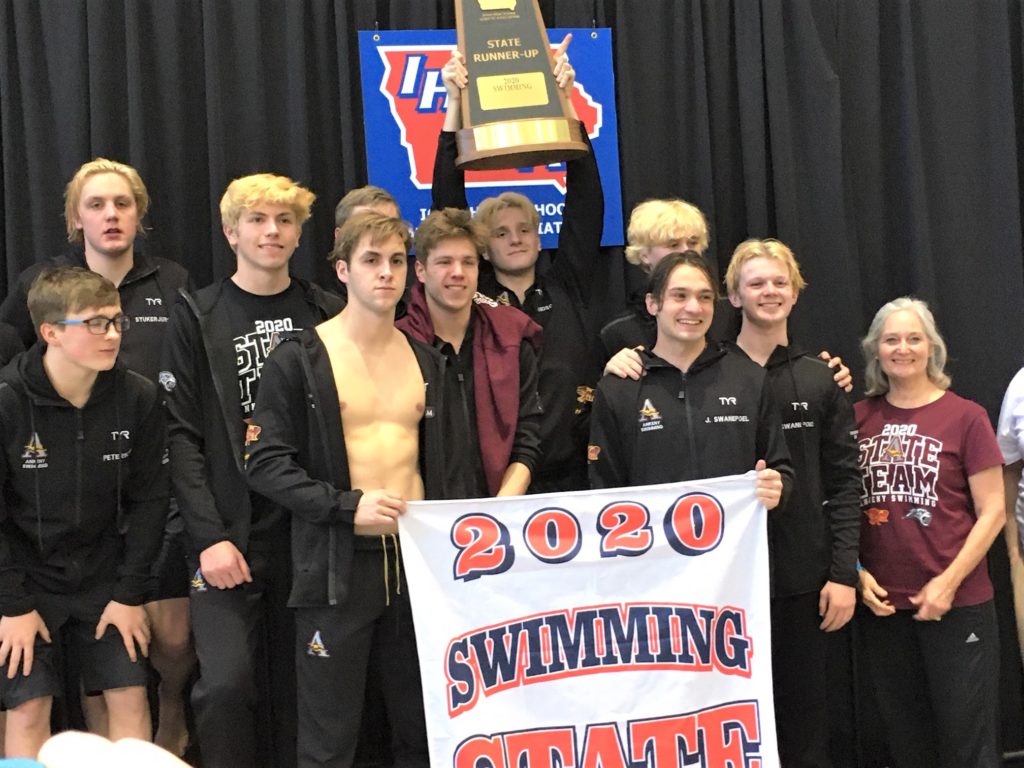 Trent Frandson and the other members of the Ankeny boys' swimming team watched the top-ranked Iowa City West swimmers celebrate a state championship on Saturday by jumping into the pool at the University of Iowa Campus Recreation and Wellness Center.
The No. 3 Hawks were hoping to win a second consecutive title, but instead settled for the runner-up trophy after finishing 26.5 points behind Iowa City West.
"We had some really great swims," said Frandson, who defended his state titles in both the 200 and 500 freestyle events. "Lots of guys stepped up, and I'm really proud of our team. Near the end with the 400 free(style) relay the emotions got hot with some circumstances that happened at districts, but all in all we feel great about what we did."
Frandson was referring to Iowa City West's apparent disqualification in the final event during a district meet on Feb. 8 at the Linn-Mar Aquatic Center. It was initially ruled that one of the Trojans re-entered the water following his leg of the relay, but the result was eventually overturned following a call to the Iowa High School Athletic Association.
Thus, Iowa City West clinched its first championship since 2015 with a second-place finish in the 400 freestyle relay on Saturday. Without those 34 points, the Trojans may not have dethroned Ankeny.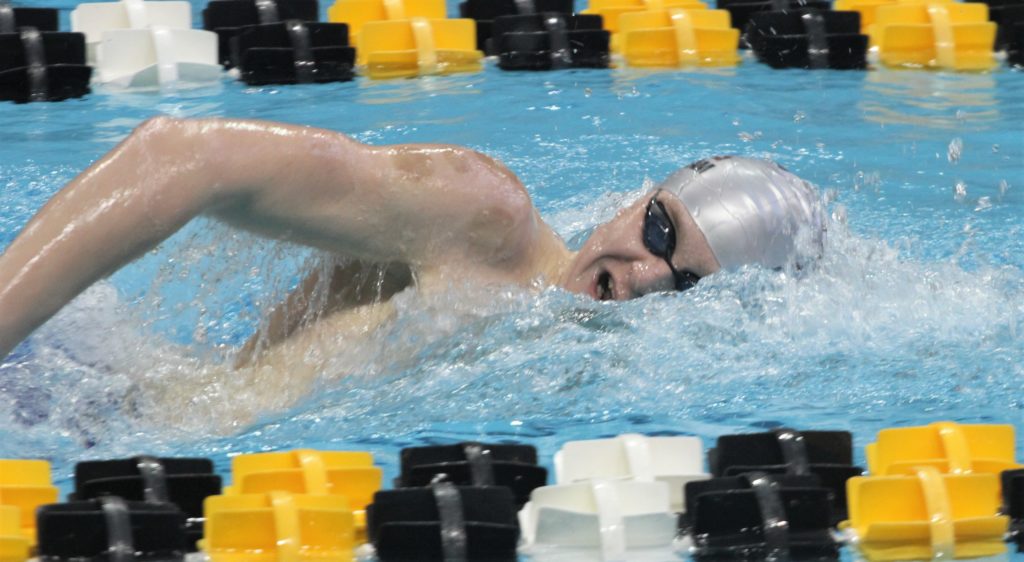 "We had a great day. It was an emotional rollercoaster with a lot of tears shed, but they were mostly happy tears," said Ankeny coach Justin Crouch, whose team swam above its seed in just about every event. "We swam as well as we could have. We were just a couple swimmers short."
Iowa City West finished with 262.5 points. The Trojans had only victory–James Pinter won the 100 backstroke–but the team scored points in every event.
Ankeny racked up 236 points, 10 more than its total that was good enough to claim the crown a year ago, despite not having a qualifier in the 200 individual medley or the 100 breaststroke.
"We always want to win, but second place is a good finish," said Ankeny senior Max Martin, who will swim at Iowa next year. "What really would have made it would have been a breaststroker, but we'll take what we got."
Ankeny was projected to score 204 points, but the Hawks had already surpassed that total after the first nine events. They were tied for the lead with Iowa City West with 205 points heading into the breaststroke and the 400 freestyle relay.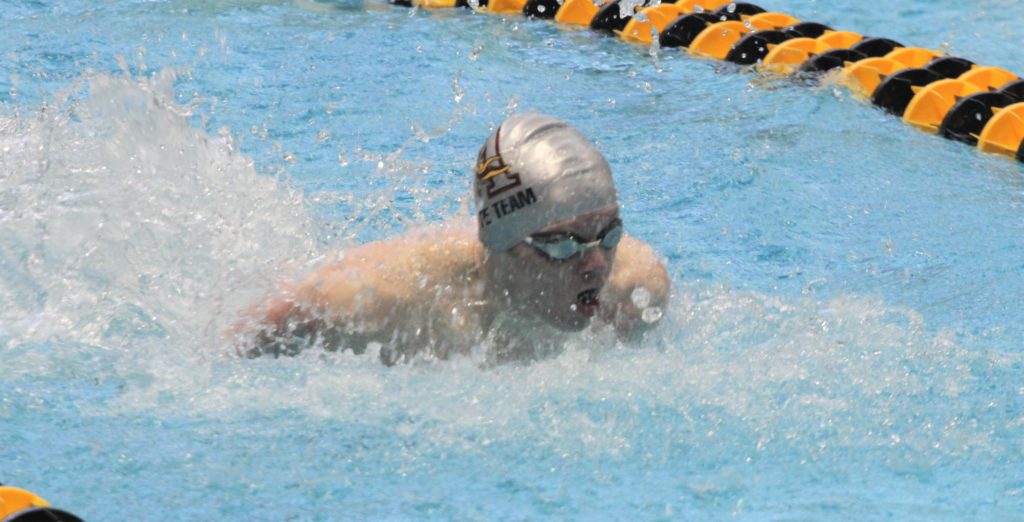 "I'm unbelievably proud of this team," said Ankeny freshman Lance Swanepoel, who reached the awards podium in all four of his events. "We came in and were supposed to lose by about 70 (points) and we lost by (26.5). I've never been prouder of a group of guys."
Frandson, a junior, enjoyed a spectacular day. He put the Hawks into the lead after two events by winning the 200 freestyle in 1:35.68, breaking a state record that was set by Valley's Craig Oppel in 1985.
"That was one of my goals," Frandson said. "I didn't know if I was going to do it until I got here today and then I just had a feeling. Luckily, the cards were dealt in my hand and we pulled it out."
Frandson later claimed his fourth state title by winning the 500 freestyle in 4:26.27. He earned automatic all-American honors in both events, but did not threaten to break his own state record of 4:23.46 in the 500 freestyle.
"I tried my best," Frandson said. "My main goal and focus was that (200 freestyle) relay afterwards, so trying to help my team out and leaving a little bit in the tank for that was the main goal."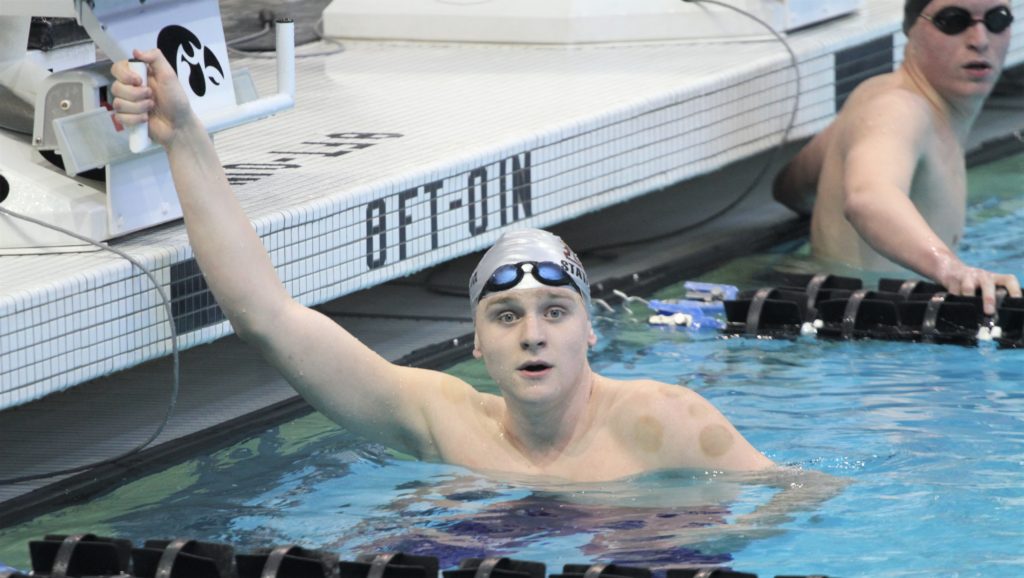 Frandson then teamed up with Martin, Weston Miner and Jae Swanepoel for a runner-up finish in the 200 freestyle relay. The Hawks posted a time of 1:23.83, earning automatic all-American honors.
Frandson swam the anchor leg in 19.99 seconds, but Bettendorf star Charlie Bunn swam a 19.93 as the Bulldogs won the race in 1:23.18.
"Trent's 200 freestyle was impressive along with his splits on the relays," Crouch said. "He's a special talent, and I'm glad we've got him for one more year because he's just so darn good."
Frandson later swam the leadoff leg of the 400 freestyle relay in 43.93, giving his team nearly a 2-second lead. Jae and Lance Swanepoel kept the Hawks in front before Brek Stukerjurgen anchored the team to a time of 3:06.30, which earned all-American consideration and tied Waukee for third place in the event.
"Other than breaking the state record that was 35 years old, the 43.9 was definitely something I didn't think I could go at all and the 19 was my goal on the 200 freestyle relay," Frandson said. "So it was a lot of fun."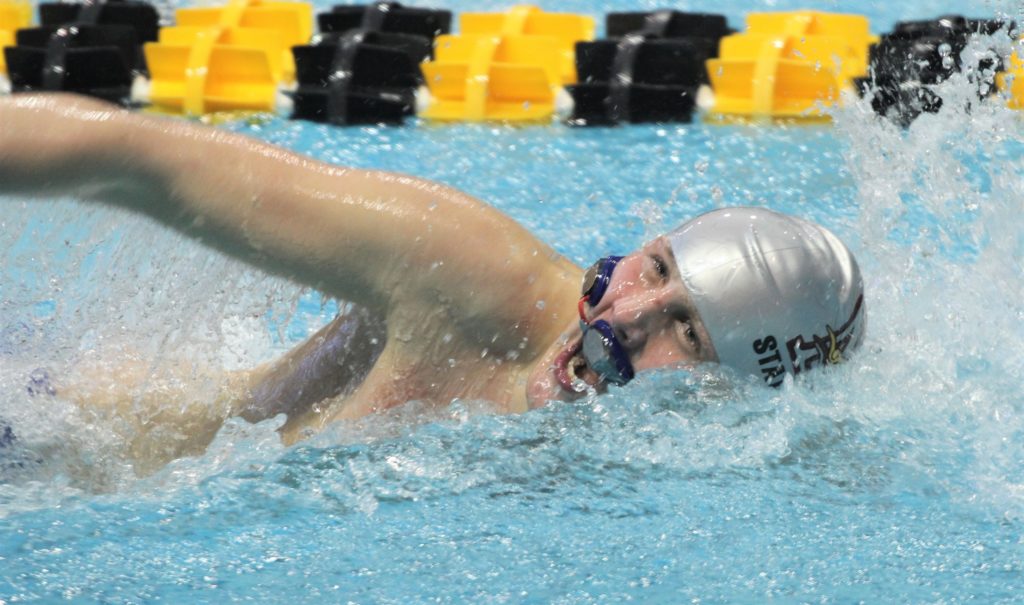 Ankeny opened the meet with a fifth-place finish in the 200 medley relay. The foursome of Stukerjurgen, Miner, Lance Swanepoel and Martin was clocked in 1:34.76.
Lance Swanepoel placed fifth behind Frandson in the 200 freestyle, posting a time of 1:42.61. He later came out of Lane 7 to place second in the 100 butterfly in 49.57 seconds, earning all-American consideration.
"I was really happy, but I wouldn't have gotten there without my teammates," Swanepoel said. "They really pushed me in practice. I'm really thankful for that. They helped me out on that one.
"I had no idea (that I could go that fast). My dream was to get a 49 next year. I'm just so surprised that I've hit it this year, and hopefully next year I can go even lower," he added.
Miner placed 11th in the butterfly in 51.96 and later took fifth in the backstroke in 51.72. Stukerjurgen placed fourth in the backstroke in 51.65 after earlier finishing sixth in the 500 freestyle in 4:40.17.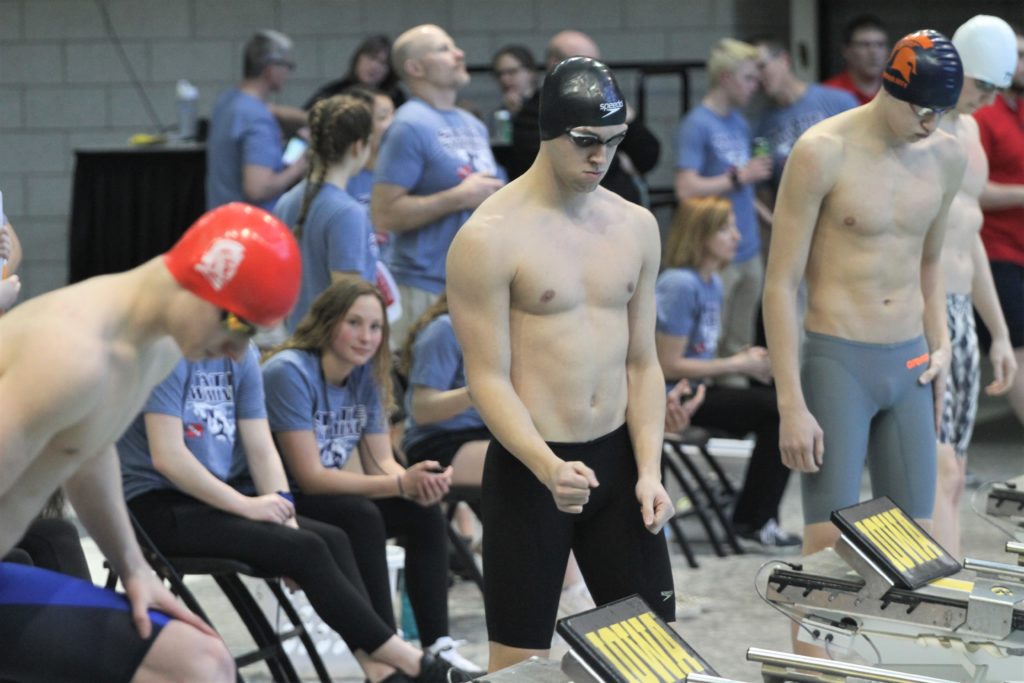 Martin came out of the slow heat to place fifth in the 50 freestyle in 21.04 seconds.
"I knew I was going to drop time, but I didn't expect to drop that much," Martin said.
Jae Swanepoel was 16th in the 50 freestyle in 21.84 and ninth in the 100 freestyle in 47.63. Anders Peterson added a 22nd-place finish in the butterfly, turning in a time of 53.48.
"As a whole, this group worked hard," Crouch said. "We learned a lot about ourselves over the last few weeks because we went through a phase of being really sick and not knowing how we'd swim at districts and then swimming ok at districts, and just having some near-misses on some qualifiers. But coming here and finishing on a pretty strong note, I was happy to see that."
Forrest Frazier of Iowa City High was named the meet's outstanding swimmer. He swam on the winning medley relay, captured the 200 IM title and then broke his own state record while winning the breaststroke for the third straight year.