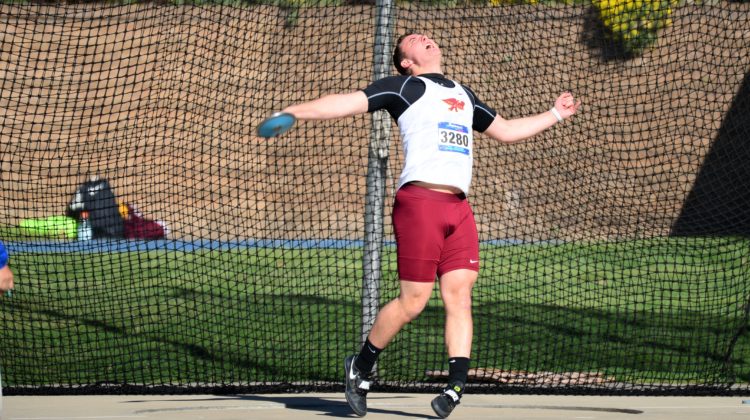 While helping the Ankeny football team to an appearance in the Class 4A semifinals last fall, senior offensive lineman Jacob Baier couldn't get the sport of track and field out of his mind.
That's when he knew that his future was in the throwing circle.
"A year ago if you asked me football or track, I wouldn't have known," said Baier. "What really helped me pick between the two was during the entire football season I missed track, and so even though I loved football, I knew in the long run I would have regretted not pursuing track."
Baier recently signed a letter of intent to join Northern Iowa's track and field program. He picked the Panthers over a few other schools.
"It was a very tough decision," Baier said. "There were lots of good schools that I was interested in throwing at. The main schools I looked at were Montana, South Dakota State, West Point and Iowa."
Baier helped Ankeny to a sixth-place finish in last year's Class 4A state meet, the school's highest finish since 2004. He placed sixth in the discus with a toss of 153 feet 9 inches and was also a state qualifier in the shot put.
As a sophomore, Baier finished ninth in the discus at the state meet. He took 23rd as a freshman in 2017.
Baier is also a two-time qualifier for the Drake Relays in both throwing events. His best finish there came in 2018, when he tied for 11th in the discus.
Baier is looking forward to competing at the collegiate level.
"What led me to UNI was the program," he said. "I just thought that if I went to UNI, I would have the best chance to become a great thrower."