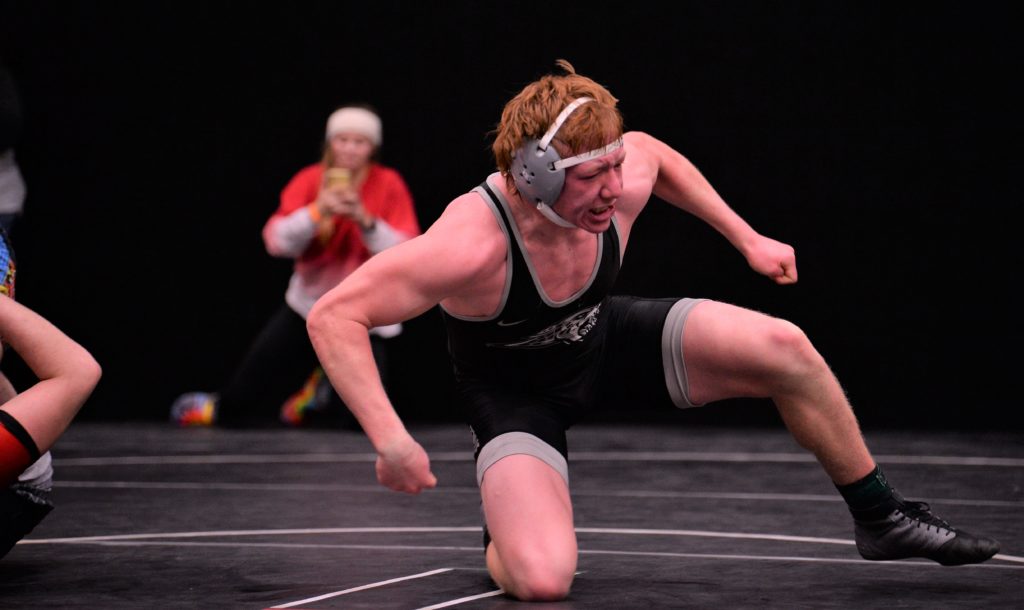 Although the Ankeny Centennial wrestling team qualified five wrestlers for next week's state tournament, the Jaguars came up just short of advancing a few more.
A trio of Jaguars lost wrestle-back matches for second place in a Class 3A district tournament on Saturday at Des Moines East, preventing them from earning a trip to Wells Fargo Arena.
"It was rough. We just didn't get the job done," said Centennial coach Jay Groth. "I'm super happy for the guys who made it, but we really left another five or six behind that I think are talented enough to be at the state tournament."
Second-ranked Southeast Polk dominated the tournament. The Rams crowned eight individual champions and easily claimed the team title with 300 points.
Indianola was second with 209. Centennial took third with 202.
The Jaguars went 2-2 in their head-to-head matches against Southeast Polk in the finals but lost a wrestle-back match to the Rams, who qualified 13 wrestlers for state.
"Southeast Polk had a lot of momentum, and sometimes momentum is hard to beat," Groth said. "Their kids don't want to be the one or two kids who don't qualify for state."
Seniors Ben Monroe at 145 pounds and Logan Neils at 170 each won a district crown for the Jaguars. Teammates Cael Wiener at 106, Jackson Bresson at 120 and Jackson Helmkamp at 126 also qualified for state with runner-up finishes.
The top-ranked Neils barely worked up a sweat. He pinned his first two opponents in a combined 3 minutes 30 seconds, then won by medical forfeit in the finals against Deveyon Montgomery of Southeast Polk.
Neils is now 39-0 on the season.
"I was disappointed I didn't get to wrestle my finals match. He's a quality wrestler, and it would have been a fun match," said Neils, who set a single-season school record for pins in the opening round. "He didn't wrestle at CIML either so he must be trying to get over an injury.
"I feel very ready for some tougher competition (at state). We wrestled one of the hardest January schedules of anyone in Iowa so we've already wrestled some really good kids," he added.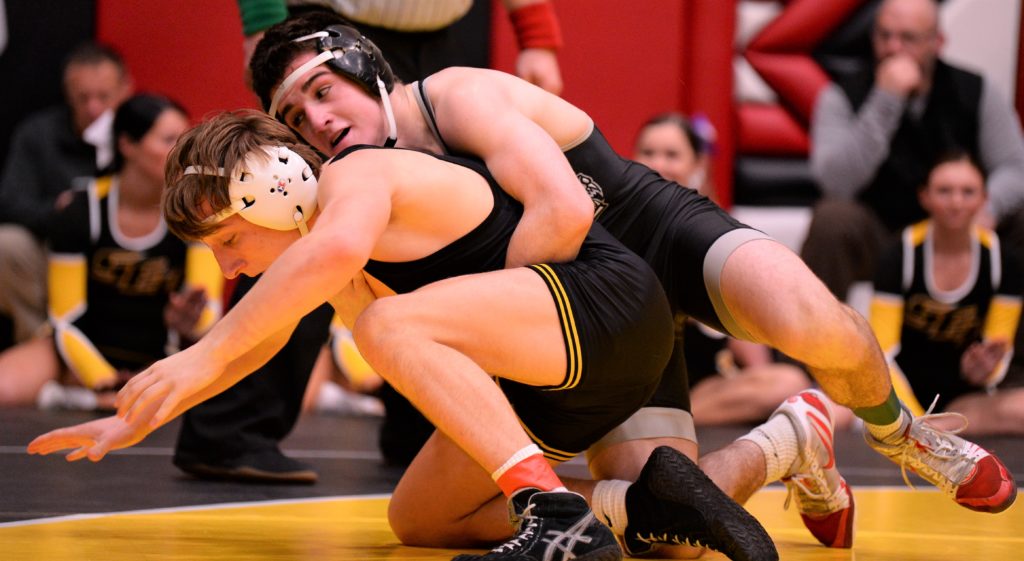 The fourth-ranked Monroe improved his record to 35-2. He also pinned his first two opponents before posting a 7-3 decision over No. 6 Carson Martinson of Southeast Polk in the finals.
"I wrestled a smart match," Monroe said. "I just wish we would have gotten a few more guys through to state."
Monroe, a three-time state runner-up, is seeking his first state title. It's his final chance to stand atop the awards podium.
"Martinson's a tough kid, and he made Ben work for it," Groth said. "But Ben has fought some very good wrestlers this season and won most of them, and I have all the confidence in the world that he's going to come out on top next Saturday."
Wiener advanced to the finals before dropping a 16-4 major decision to No. 1 Nathan Jesuroga of Southeast Polk. The freshman is now 24-14 on the season.
"Wiener has been outstanding the last month," Groth said. "He's won a ton of tight matches. He just finds a way to win."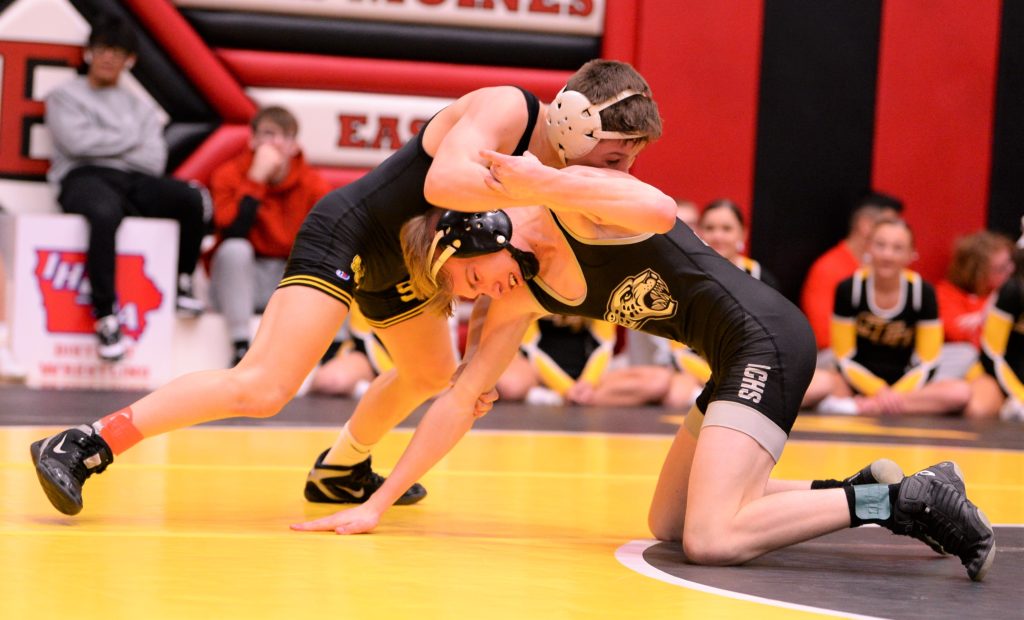 Bresson fell to Cooper Belt of Indianola, 6-2, in the title match. The senior is now 22-13.
Helmkamp was pinned by No. 6 Ayden Kingery of Southeast Polk in 1:48 in the finals. The sophomore then rebounded with a 12-6 decision over Edwin Kramah of Des Moines East in a wrestle-back match, lifting his record to 30-11 and punching his ticket to state.
However, the Jaguars were not as fortunate in their other wrestle-back matches. Jacob Cuppy at 138, Carter Cahill at 160 and Michael Witt at 195 each lost close matches with a trip to state at stake.
Witt lost to No. 4 Miles Berg of Indianola, 3-1, in overtime. Berg (46-4) got the only takedown of the match to avoid a huge upset.
"Witt wrestled great," Groth said. "I think any other district he would have qualified for state. He wrestled his heart out. He went into double overtime with one of the best kids in the state and gave him all he could handle."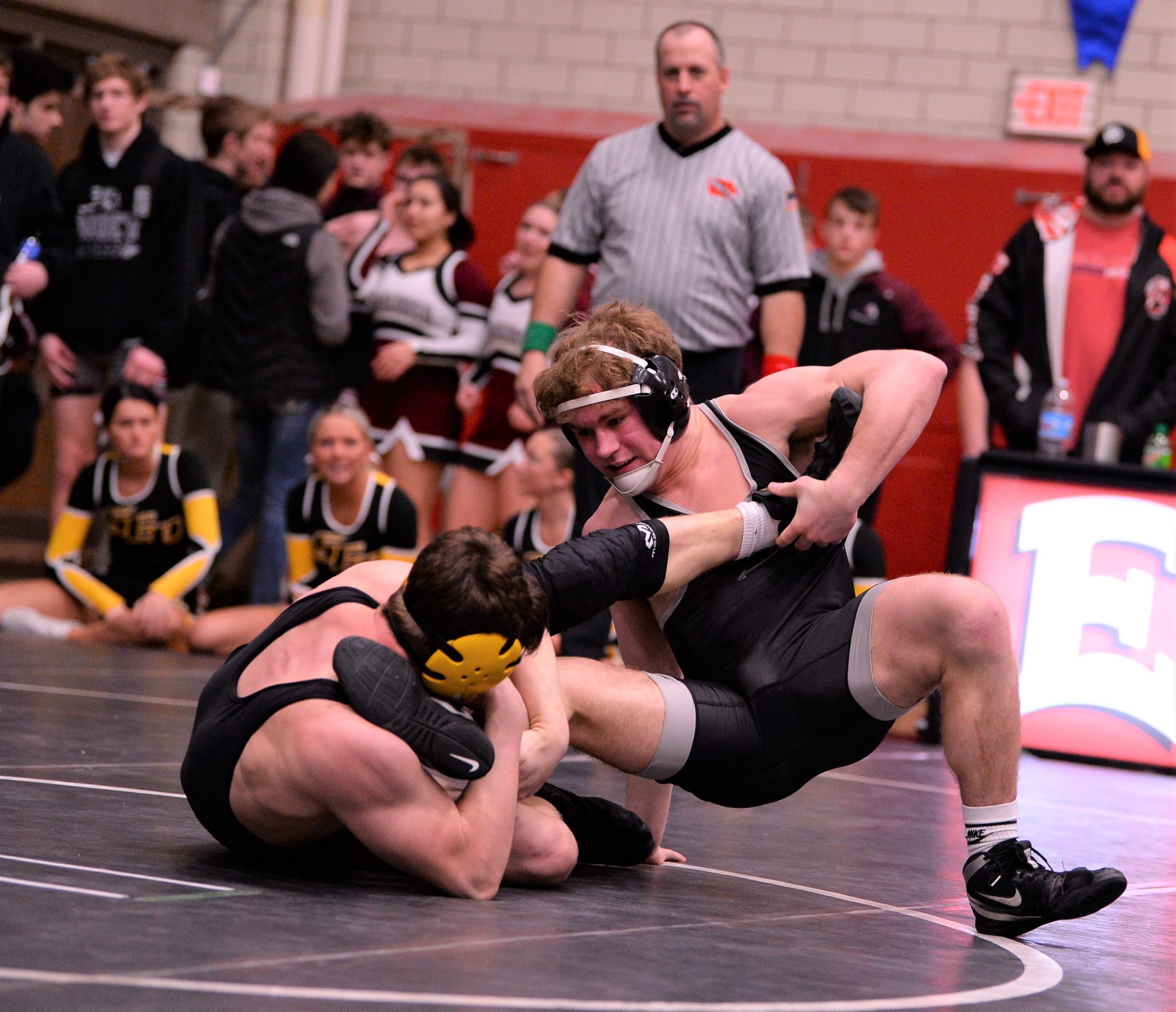 Cuppy also lost to a ranked opponent. He dropped a 7-3 decision to No. 10 Leland Evans of Oskaloosa.
Cahill advanced to the finals before falling to No. 3 Nick Bonanno of Indianola, 11-4. He then lost to Andrew Reed of Southeast Polk, 7-6, in the wrestle-back match.
"That was a heartbreaker, too," Groth said. "We beat that kid at the conference tournament in overtime. But we got down 4-0 right away, and Carter just couldn't overcome that.
"It was an emotional rollercoaster. You have kids and coaches who pour their hearts into it, and you're just heartbroken for the guys who didn't make it," he added.
Centennial also got third-place finishes from Joey Mayer at 132 and Ethan Frazier at 182. Mayer posted a 7-1 decision over Ames' Jordan Corrieri in the third-place match, while Frazier topped East's Nathan Pendleton, 4-1.
The Jaguars got a fourth-place finish from No. 8 Jackie Wells at 220.