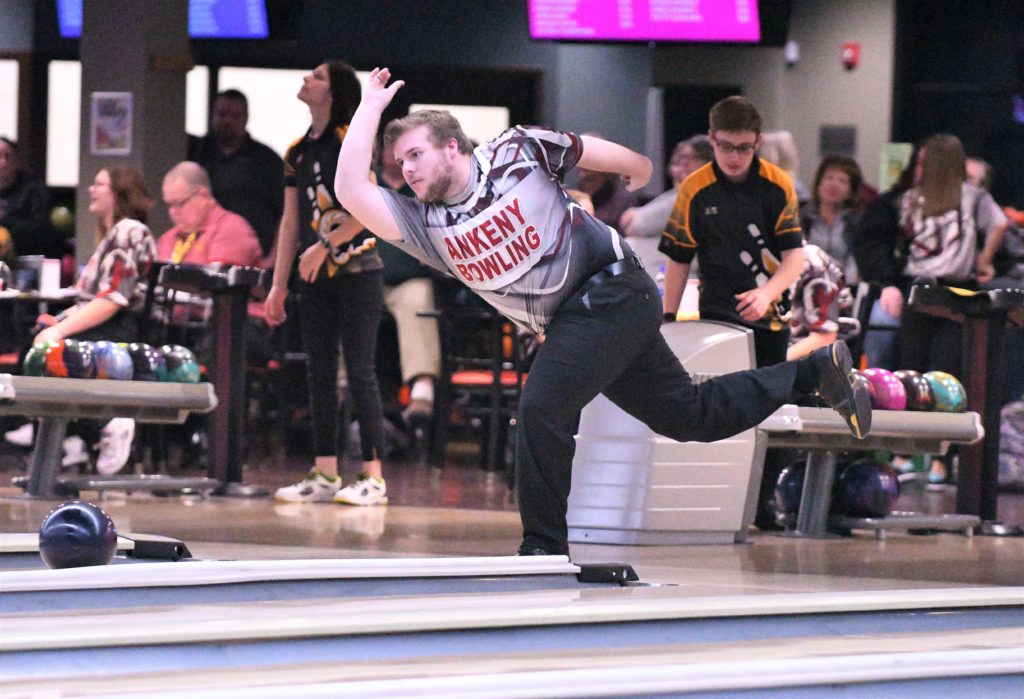 For the third time ever, the Ankeny boys' bowling team is headed to the state tournament.
The Hawks placed second in a Class 3A district meet on Tuesday at Wayward Social in Marshalltown. They posted a season-best score of 3,130, but had to wait for other district results to find out that they were one of three at-large qualifiers for the state tournament, which will be held on Feb. 26 at Cadillac Lanes in Waterloo.
"Waiting for the results was a little bit nerve-racking because I knew we were going to be on the bubble score-wise, but in the end if we made it or not I was happy with the way the team bowled today and kept good spirits in our good and bad games," said Ankeny junior Gage Payton.
This will be Ankeny's first trip to state since 2015, when the Hawks placed seventh in Class 3A. They finished eighth in Class 2A in 2013.
"Bonus bowling for the boys' team!" said first-year Ankeny coach Lane Richtsmeier. "The whole team–boys and girls–bowled amazing today with the boys' best set this year. Even that didn't get the win, but we were the highest at-large score. So we're moving on!
"I couldn't be more proud of the team on how they have bowled–not just today–but all year," he added.
Marshalltown won the boys' district crown with a total of 3,237. Only Des Moines Lincoln (3,311) posted a higher score among the Class 3A qualifiers.
Demitri Ferneau of Marshalltown bowled back-to-back games of 269 and 258 to win the district title with a 527 series. He posted the highest qualifying score in Class 3A.
Four other boys from the Marshalltown district qualified as individuals, including Payton. He rolled games of 244 and 214 for a 458 series.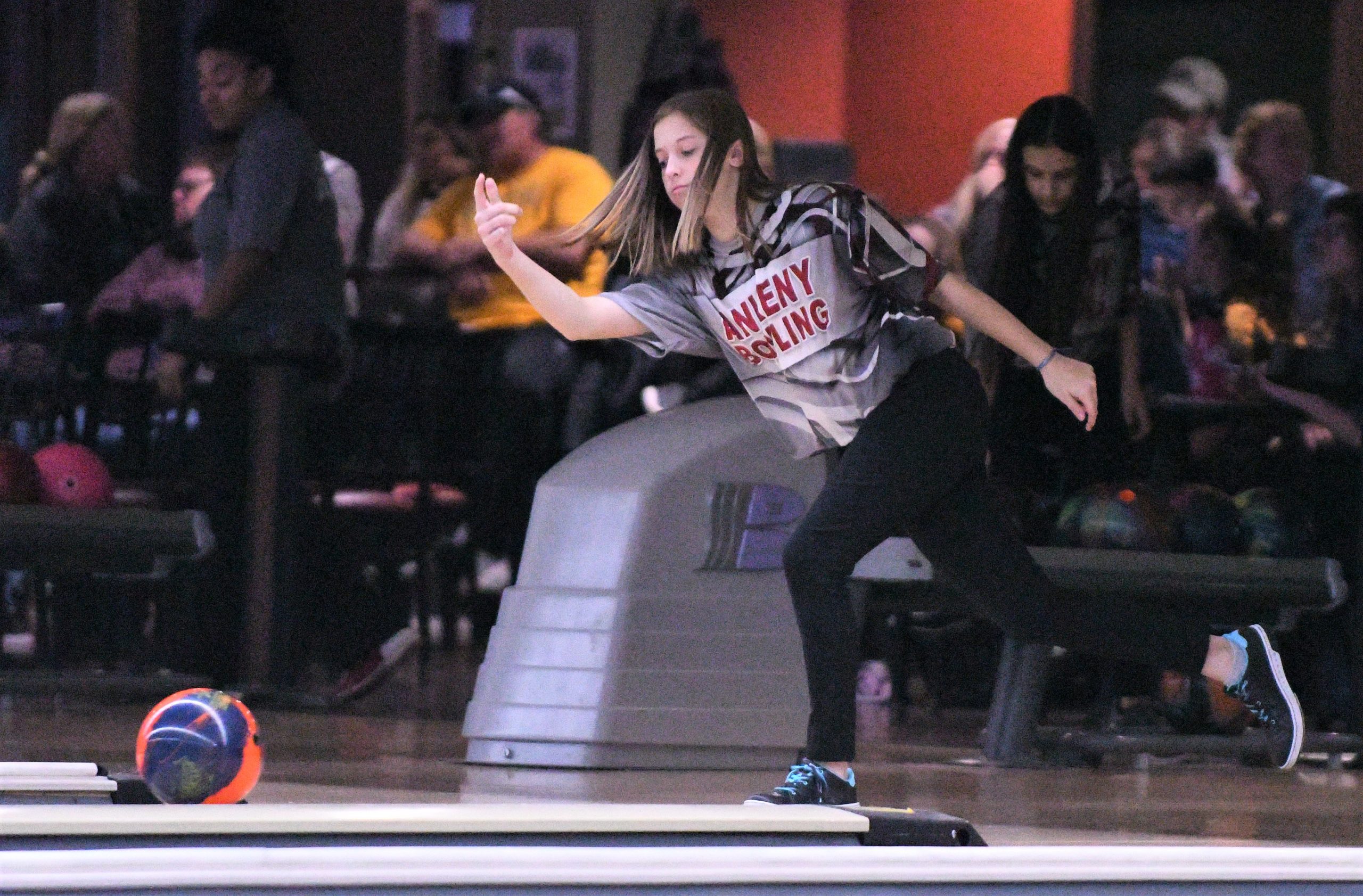 "The feeling is very surreal," Payton said. "Going to state has been something I have wanted to do since my sister (Brianna) went her freshman year of high school (in 2010). I am really happy for all the seniors that I am going to be able to share this experience with and that they will be able to experience this during their high school career."
Payton tied Dominic Friend of Des Moines Lincoln for the final at-large qualifying spot in Class 3A.
"The way the lanes played played to my advantage, and I just was able to stay relaxed and throw good shots," Payton said.
Chris Winters bowled a 447 series for the Hawks, while Brandon Schumacher had a 432. Jeff Carothers rolled a 257 game en route to a 426 total, Blake Schumacher had a 392 series, and Aidan Doruska added a 349.
"I had some goals in mind going into this year," Richtsmeier said. "Goal one was not to screw up, and I haven't gotten yelled at yet. So I think we're good. Goal two was to make it to state. I said in the beginning of the year, that goal is the measuring stick on how well the season was going. These kids never stop amazing me, and now we get to go do some bonus bowling! State, here we come!"
The Ankeny girls' team, meanwhile, ended its season with a sixth-place finish. The Hawkettes posted a score of 2,342.
Isabel Tetmeyer led Ankeny with a 389 series, including a 214 in her second game. Alexa Bowers bowled a 344 total, Emma Harris had a 300, Beth Scoular rolled a 255, Cynthia Angran had a 253, and Lynn Cronk added a 185.
Cedar Rapids Kennedy captured the girls' crown with a total of 2,682. The Cougars were led by Michaela Beckman, who claimed the individual title with a 450 series.
Beckman and Kennedy were the lone girls' qualifiers from the Marshalltown district.