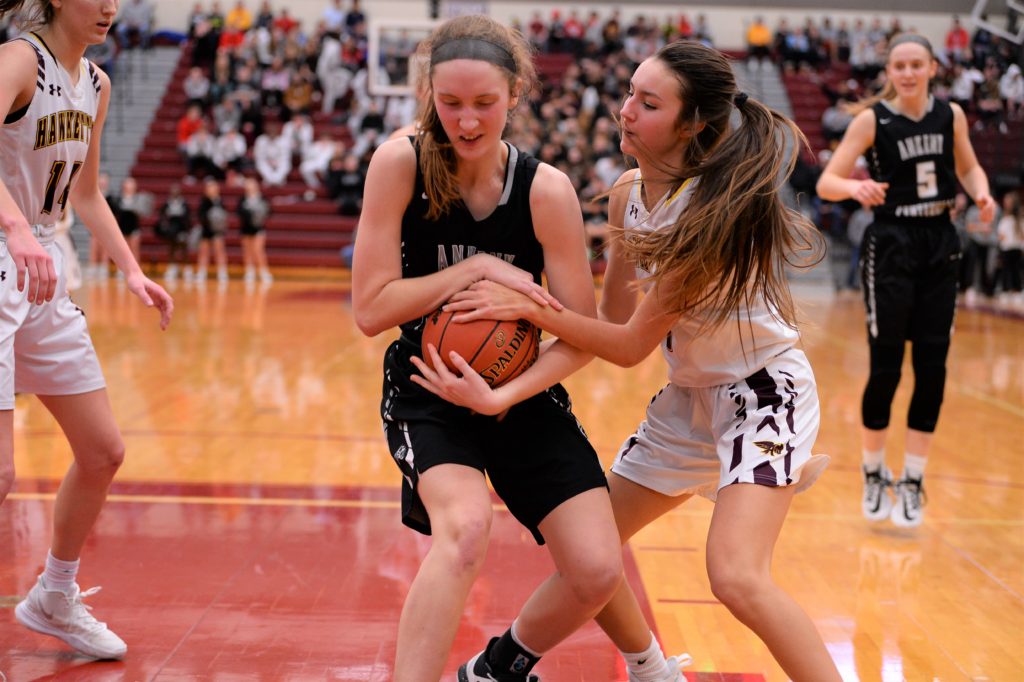 Senior guards Meg Burns of Ankeny Centennial and Kayla Pitz of Ankeny have both been named to the Class 5A West all-district girls' basketball team by the Iowa Girls' Coaches Association.
Burns has led the 12th-ranked Jaguars to a 12-9 record. She is averaging a team-high 12.0 points per game while shooting 49.1 percent from 3-point range (54-of-110).
Pitz has helped the Hawkettes to a 9-12 mark. She leads the team with a 13.9 average, 38 3-pointers and 39 steals.