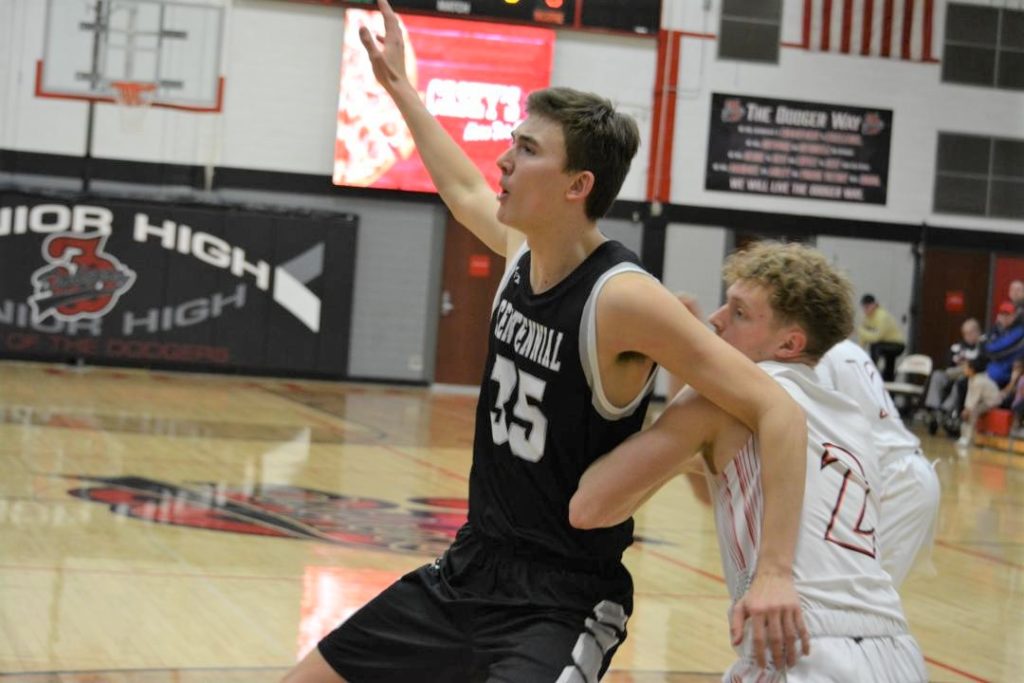 The Ankeny Centennial boys' basketball team achieved another milestone on Tuesday.
The top-ranked Jaguars became the winningest team in school history with an 83-51 victory at Fort Dodge. They extended their winning streak to 14 games while raising their record to 20-1.
It's the program's first 20-win season under coach Bob Fontana. His previous best team came in the 2014-15 season, when the Jaguars posted a 19-4 mark.
"We played a lot of kids," Fontana said. "Our starters only played about half the game."
Centennial jumped out to a 27-10 lead in the first quarter. The Jaguars held a 49-24 advantage at halftime.
"We got off to a really good start," Fontana said. "They tried to do a couple things defensively, and we attacked them and were able to knock down shots and get to the free-throw line. We got some stops early, and that led to the big lead right away."
Cody McCullough scored 20 points and grabbed eight rebounds in the win, while Jaron Crews had 15 points and six assists. Micah Johnson added 12 points and eight boards.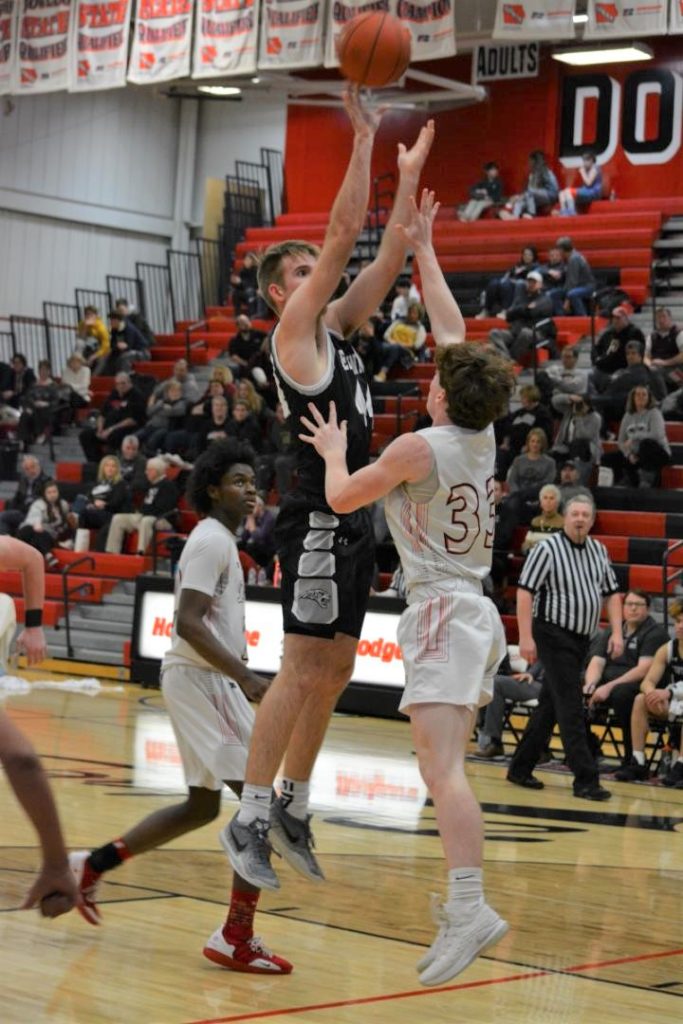 Reserve post players Brady Petersen and Karter Kester each had eight points for the Jaguars, who outrebounded Fort Dodge by a 37-18 margin.
"It was just a good road win for us," Fontana said. "We made all 16 of our free throws, and that always helps."
Fort Dodge ends the regular season at 2-19. The highlight of the night for the Dodgers came in the final minute, when senior reserve Kaleb Hammersland–a Special Olympics standout–made 2-of-3 shots and scored five points.
Players from both teams celebrated when Hammersland swished a 3-pointer from the right corner.
"That was really cool," Dodgers coach Tom Daniel told the Fort Dodge Messenger. "It was a great moment for Kaleb and for the team. It's been a tough season and this was a really difficult challenge for us, but the last minute helped put things in perspective as a reminder of what our sport and our school stand for. And we appreciated the support from the Centennial kids as well."
Tysen Kershaw had 14 points to lead the Dodgers, who will play at Sioux City West (10-10) in a Class 4A substate quarterfinal on Monday. The winner of that game will advance to a semifinal at Ankeny (15-5) on Feb. 28.
"We get to reset," Daniel said. "It's all about competing for each other and making the most of this opportunity now."
Centennial will close out the regular season on Friday by hosting Des Moines Lincoln (12-8).