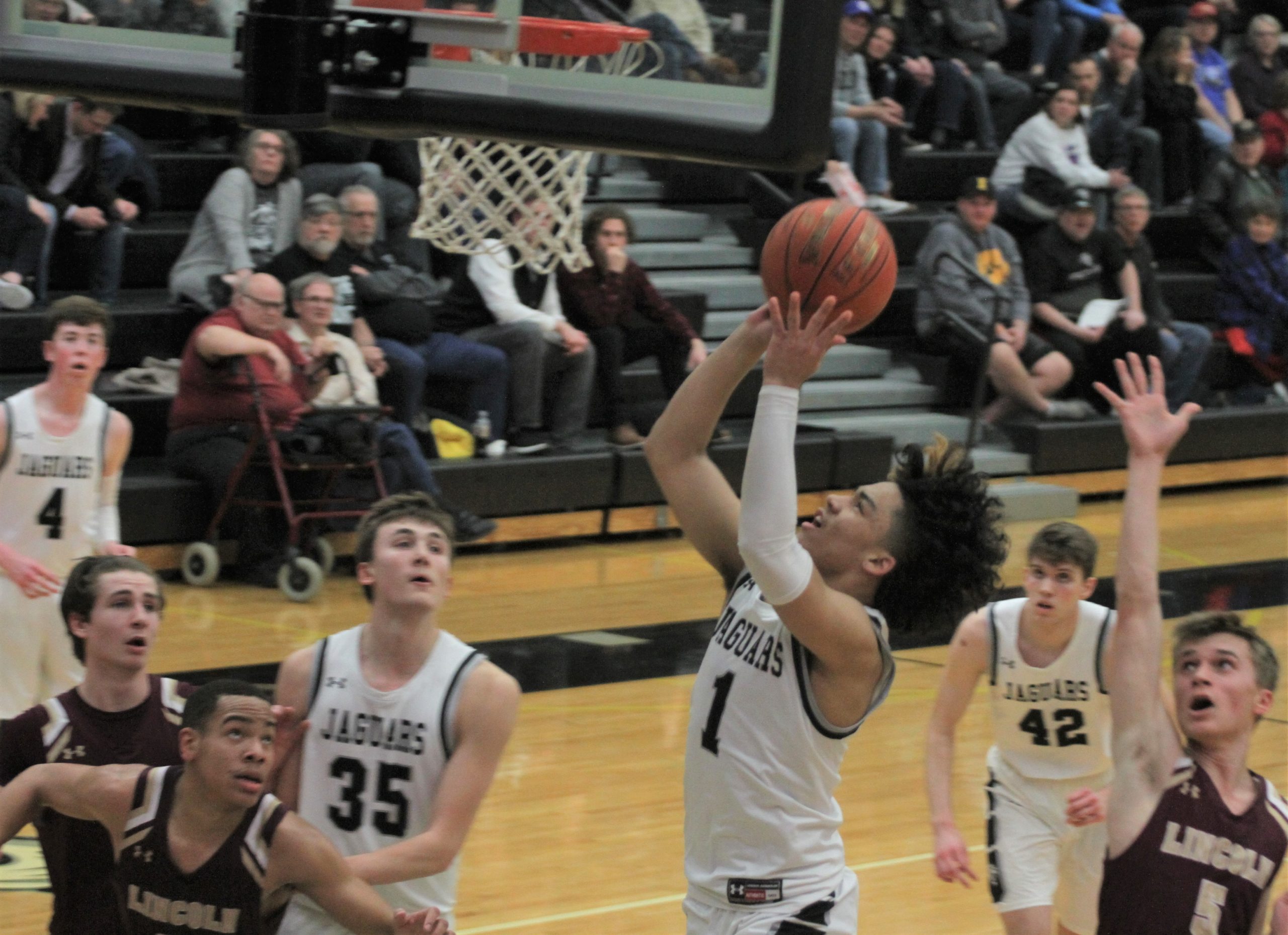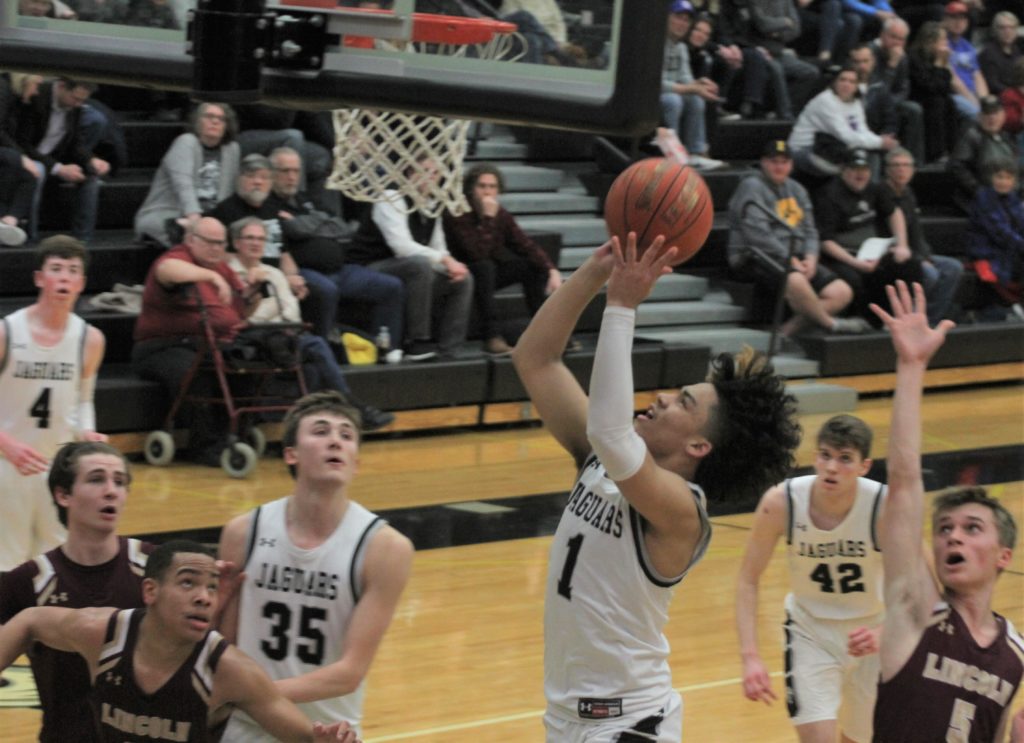 The top-ranked Ankeny Centennial boys' basketball team completed the best regular season in school history with a 79-54 victory over visiting Des Moines Lincoln on Friday.
It was the 15th straight win for the Jaguars, who improved to 21-1 heading into postseason play. Lincoln's record dropped to 12-9.
"I'm real proud of the guys," said Centennial coach Bob Fontana. "They've met a lot of challenges this year. We've just got to keep it going–because everybody's 0-0 starting Monday."
Centennial jumped out to a 19-3 lead at the end of the first quarter. The Jaguars held a 37-15 advantage at halftime.
"We had an excellent first half," Fontana said. "It was a good team effort, and it was great just to get a lot of guys in the game."
Cody McCullough scored 21 points and grabbed 10 rebounds to lead the Jaguars. It was his 11th double-double of the season.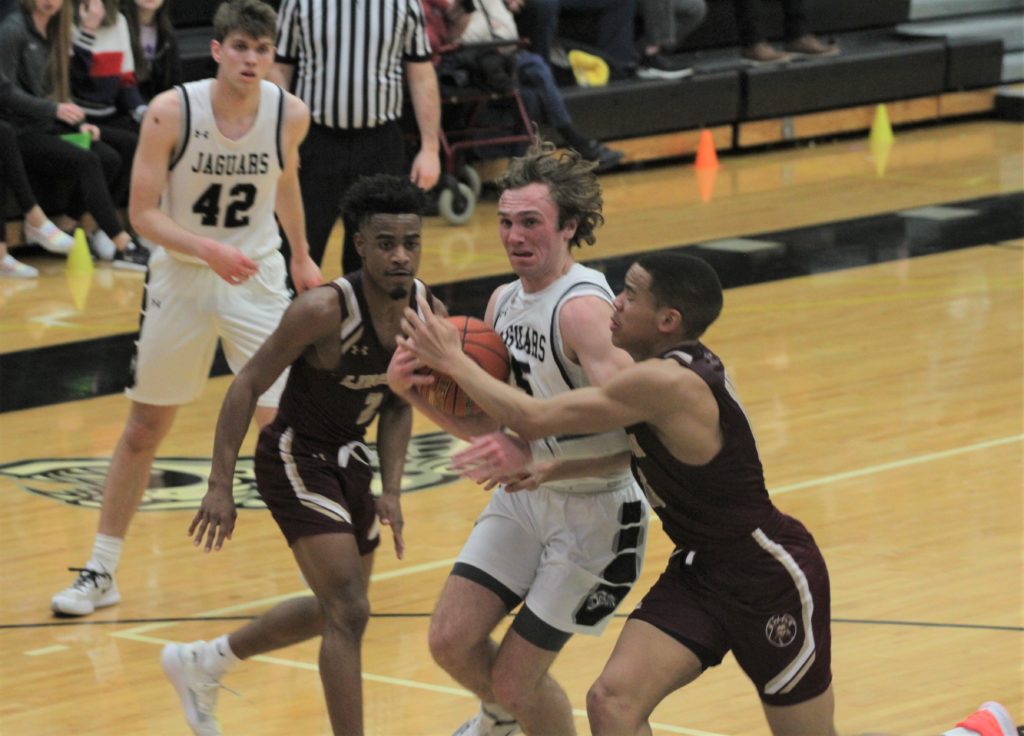 Micah Johnson chipped in 18 points, while Colin McAleer added nine. Jaron Crews had eight points, six rebounds and eight assists. Preston Kelling contributed seven rebounds and three steals.
Former Centennial player Kamron Francis had 15 points for the Railsplitters. He has averaged 8.9 points per game since transferring to Lincoln in early December.
"I just congratulated him and wished him the best of luck," Fontana said. "He had a chance to go back and live with his mom, so he did."
The Jaguars will now await the winner of Monday's Class 4A substate quarterfinal between Des Moines Roosevelt (6-13) and Southeast Polk (12-9). They will host the semifinal game on Friday at 7 p.m.
Johnston (13-7) will host Des Moines East (0-21) or Indianola (18-3) in the other semifinal. The substate final will be played on March 3.
"Anything can happen as tough as our league and our substate is," Fontana said. "Polk had struggled lately and (Thursday) they went to Dowling and won by 12. And Johnston and Indianola are playing well right now. But if we're locked in and focused, I like our chances."