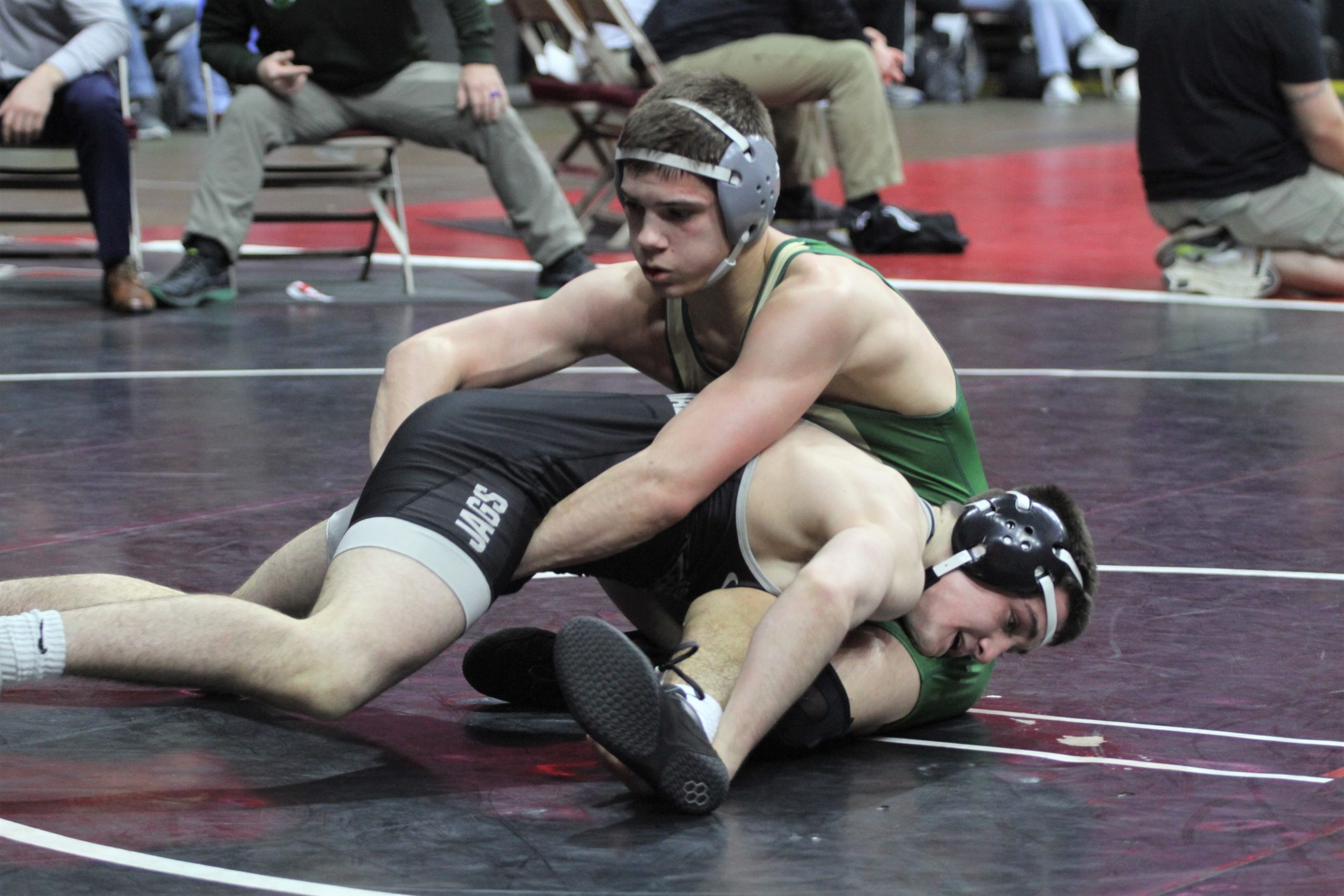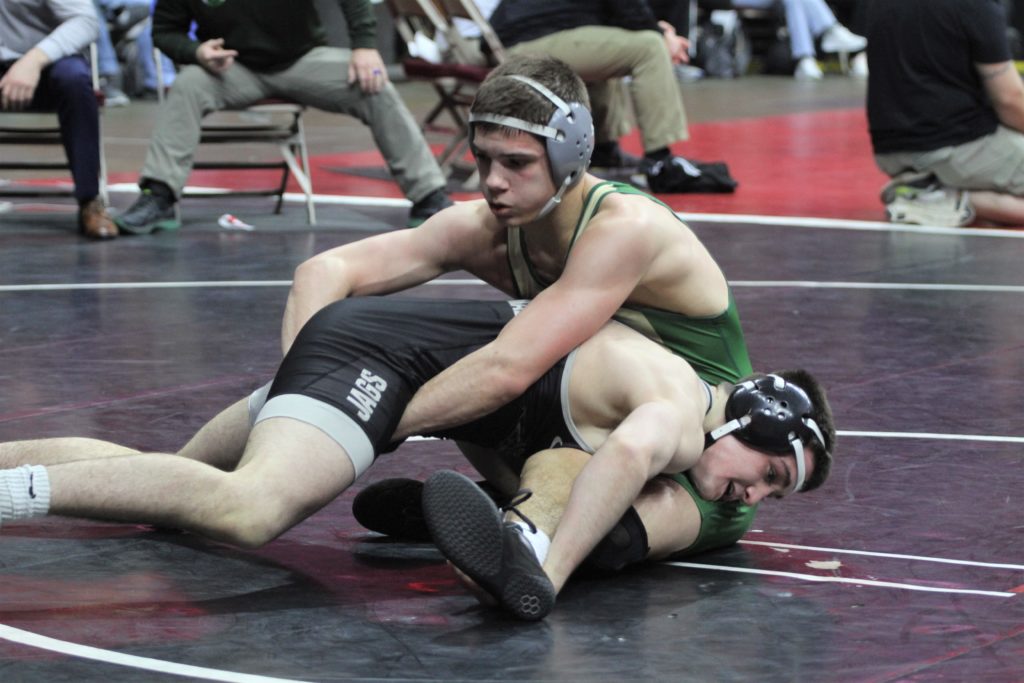 The dream of an individual state championship ended on Friday morning for Ankeny Centennial wrestlers Ben Monroe and Logan Neils.
Both seniors suffered losses in the Class 3A quarterfinals at Wells Fargo Arena, but the fourth-ranked Monroe could still place as high as third at 145 pounds. He rebounded with a pair of major decisions in the consolation bracket.
"It's the next best thing," Monroe said of a possible third-place finish.
Monroe, a three-time state runner-up, will finish his career as a four-time placewinner. The top-ranked Neils was trying to reach the awards podium for the third time, but he was eliminated from the tournament with back-to-back losses at 170 on Friday.
"I think Logan has decided he's not going to wrestle in college, and I think he's just a little worn out," said Centennial coach Jay Groth. "His season is over."
Centennial was looking to improve on last year's fourth-place finish in Class 3A, but Friday's results dropped the Jaguars into 20th place in the team standings. They have scored 23 points heading into Saturday's consolation finals.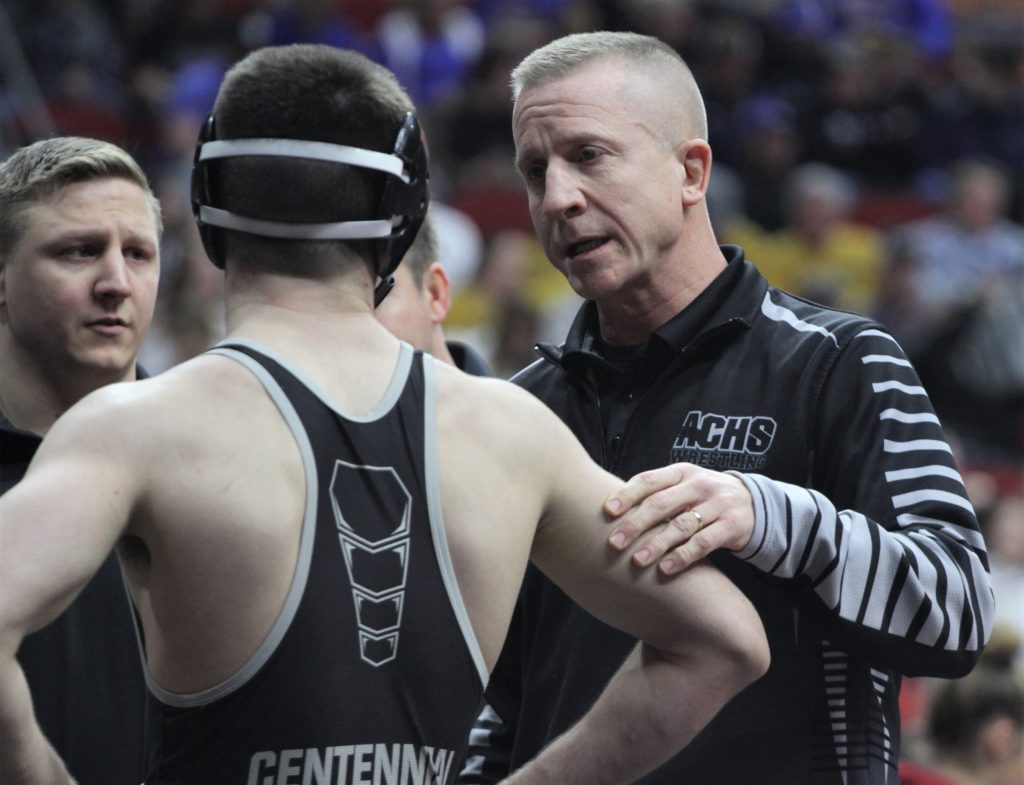 Monroe's bid for a state title ended with a 7-6 loss to No. 5 Graham Gambrall of Iowa City West. Gambrall rallied from an early 4-1 deficit to hand Monroe just his third loss of the season.
"It's my fault I lost that match," Monroe said.
Monroe nearly got an escape in the final seconds that would have forced overtime, but the referee ruled that Gambrall still had control.
"It's probably a 50-50 call depending on which ref is out there. It was close," Groth said. "I argued a little bit, but I knew I wasn't going to win the argument. But if I didn't argue, I wouldn't be doing my job, I guess."
Shortly thereafter, Neils took the mat and quickly fell behind, 5-0, against No. 9 Bradley Hill of Bettendorf. Hill then continued to dominate the match and eventually posted a 12-4 major decision.
Neils still had a chance to become a placewinner, but he later dropped a 3-2 decision to No. 8 Tim Nimely of Muscatine in a second-round consolation match. Nimely got the only takedown of the bout with less than 30 seconds left.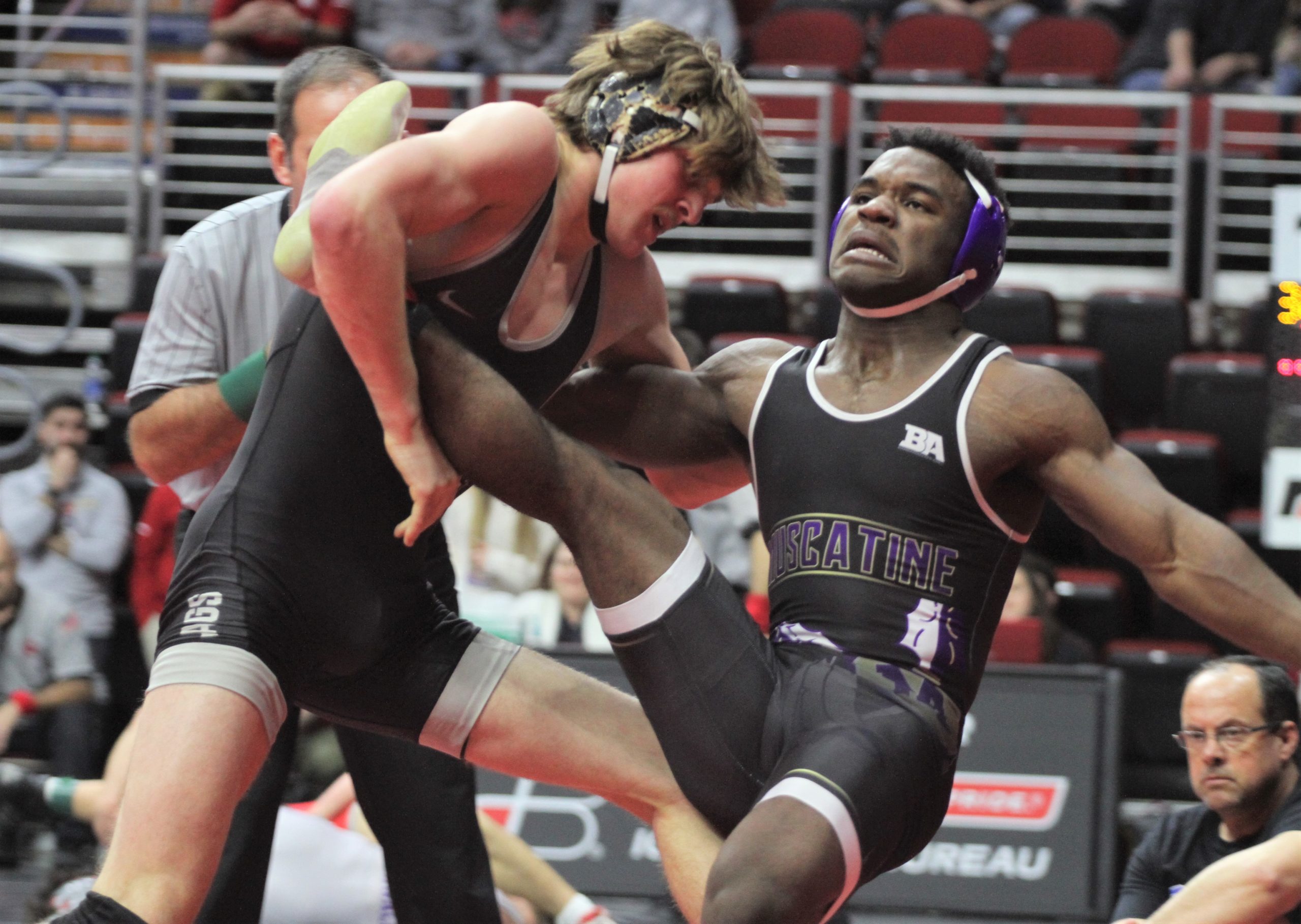 Neils finished the season with a 40-2 record.
"It can be (a lot of pressure to be the favorite)," Groth said. "But Logan had a great year and a great career. He's been coming to practice every day since seventh grade, and he's never missed a practice in six years. I know he didn't go out the way he wanted to, but hopefully he can take a lot of good things away from this year."
Monroe bounced back with a 16-5 victory over Johnny Washburn of Cedar Rapids Prairie. He then defeated No. 7 Tanner Higgins of Council Bluffs Lewis Central, 16-7, in a third-round consolation match on Friday afternoon.
"I just tried to kill people," Monroe said.
Monroe will take a 38-3 mark into Saturday's consolation semifinal against No. 8 Brandon Mills of Fort Dodge.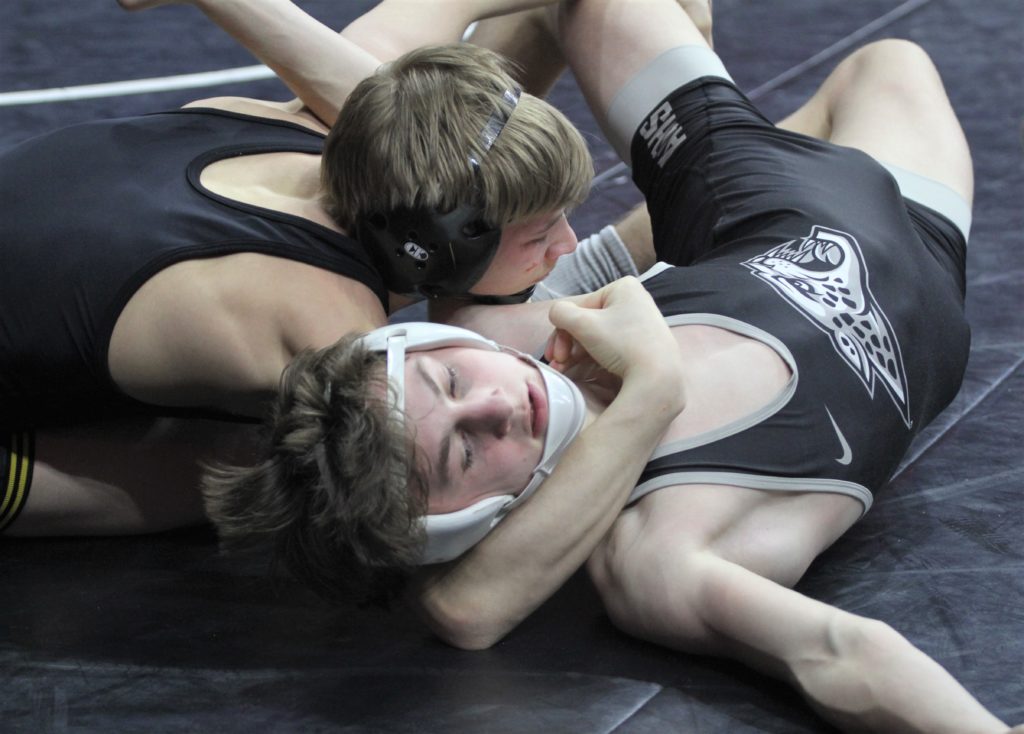 "He's got a little more fire now," Groth said of Monroe. "He's got a load off his shoulders so to speak, and he's wrestling great right now."
Centennial sophomore Jackson Helmkamp will also be a placewinner at 126. He pinned Jackson Barth of Cedar Falls in 3 minutes 5 seconds in a second-round consolation match before dropping a 16-5 major decision to No. 6 Ayden Kingery of Southeast Polk on Friday afternoon.
Helmkamp is now 32-13 on the season. He will meet No. 10 Connor Kelley of Waukee on Saturday for seventh place.
Teammate Jackson Bresson came up one win shy of becoming a placewinner for the second straight year. He dropped a 7-3 decision to No. 10 Cael Cox of Ankeny in a second-round consolation match.
Bresson, a senior, finished with a 23-15 record.