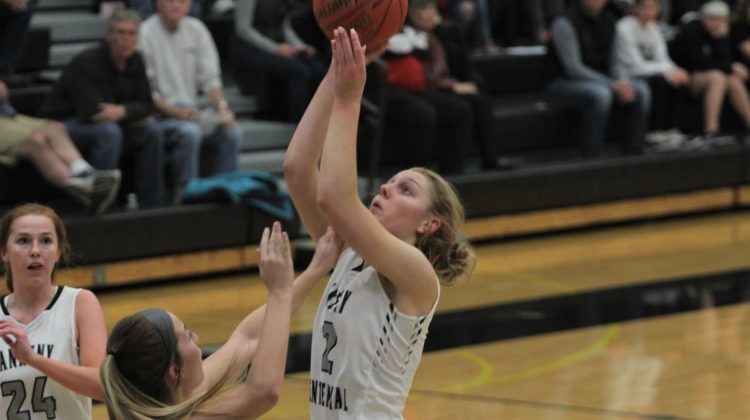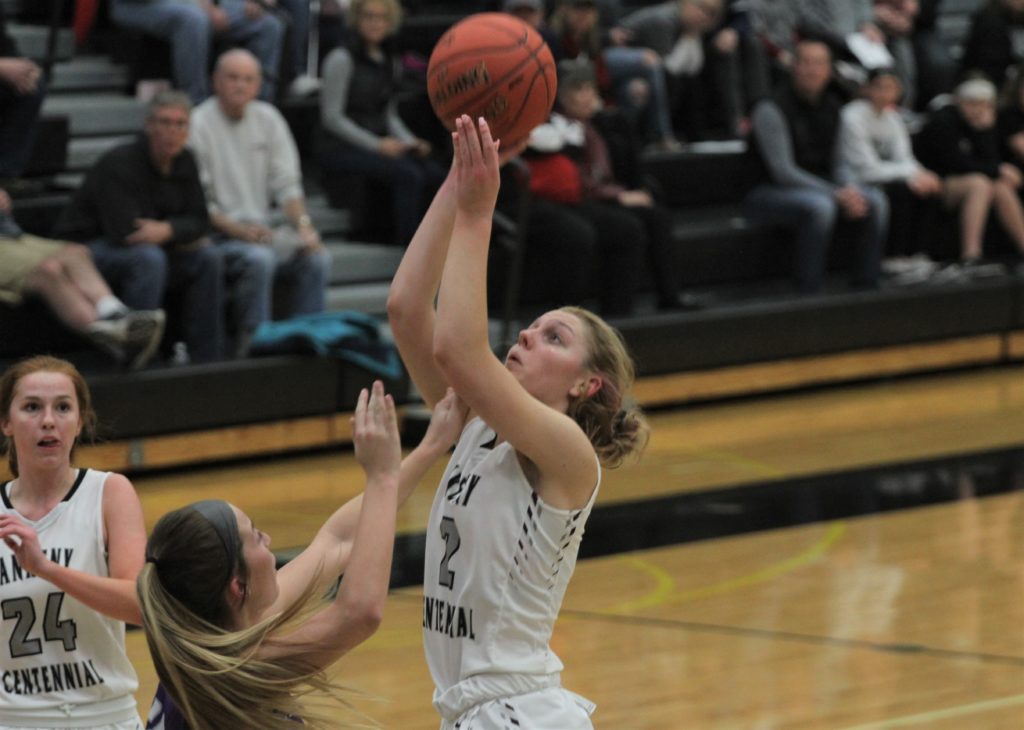 The Indianola girls' basketball team entered Saturday's Class 5A regional semifinal at Ankeny Centennial on a five-game winning streak.
The Indians had averaged 67.2 points per game during that stretch, but most of those wins came against smaller schools.
While amassing a 16-6 record, Indianola had played only a handful of Class 5A opponents. And the Indians likely had not seen a defensive unit as strong as Centennial's.
The 11th-ranked Jaguars held Indianola to its lowest offensive output of the season and rolled to a 60-30 victory in their postseason opener.
"Our defense, at the beginning, really established the tone," said Centennial coach Scott DeJong. "Taylor (Runchey defended Mara Bishop) and really made it hard for them to run their offense, and Meg (Burns) again–her defense on their leading scorer (Lauren) Blake–was very, very good throughout the whole game."
Burns also scored 20 points on 6-of-10 shooting from 3-point range as Centennial (13-9) extended its own winning streak to five games. The Jaguars will play at No. 5 Cedar Falls (18-4) in a regional final on Tuesday at 7 p.m.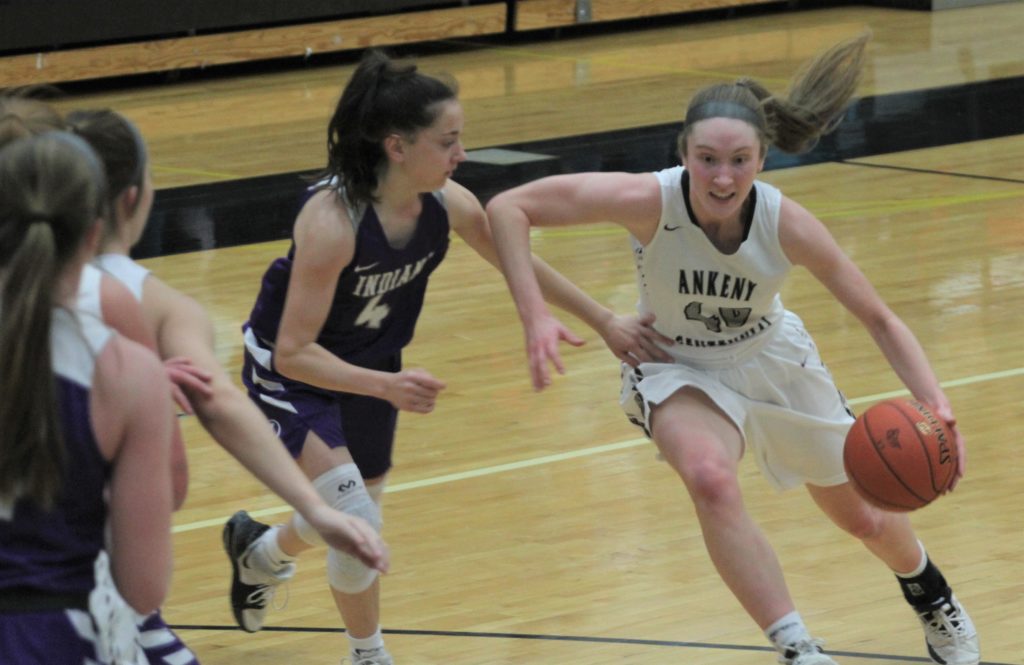 "It feels great," Burns said. "We had some really good practices going into this game, so we were all really confident, really prepared and ready to go. This was a big win for us."
Burns had 11 of her points in the first quarter. She made her third 3-pointer in the final seconds of the period to give the Jaguars a 15-9 lead.
All of Indianola's points in the first 8 minutes came from behind the arc.
"We knew that they could (shoot) it," Burns said of the Indians. "They've had some games with a lot of 3-pointers, so we were prepared for that."
Centennial allowed just five points in the second quarter while increasing its lead to 25-14. The Jaguars then outscored Indianola in the third quarter, 22-6, to build a 47-20 advantage.
Runchey made a trio of 3-pointers and scored all nine of her points in the third quarter. Centennial shot just 34.0 percent from the field (18-of-53), but was a decent 9-of-23 from 3-point range (39.1 percent).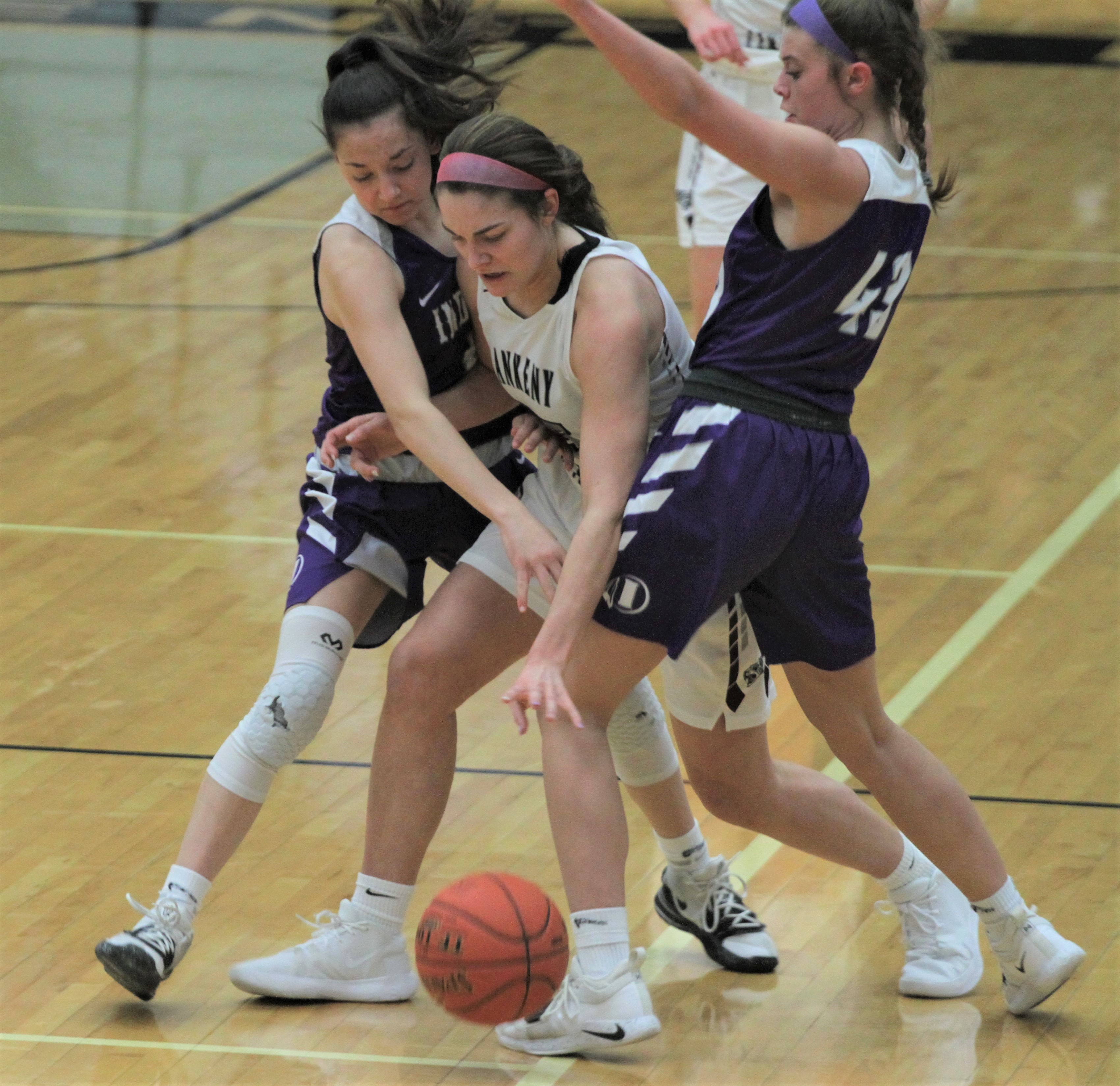 And when the Jaguars missed, they usually grabbed the rebound. They outrebounded Indianola by a 44-15 margin, including a whopping 23-1 advantage on the offensive boards.
"We didn't shoot well, but I thought we played really hard and we played better and better as the game went on," DeJong said. "That was good."
Jackie Pippett had a huge game for the Jaguars, scoring a career-high 20 points and grabbing 13 rebounds. She went 10-for-12 at the free-throw line.
Bella Robben and Lizzie Strom each had nine boards for Centennial, while Runchey snared seven. Robben also had a pair of blocks.
Cleao Murray dished out four assists and had two steals in the win.
"We beat a quality team," DeJong said of the Indians, who have just one senior on their roster. "They're young, but they've been playing well at the end of the season."