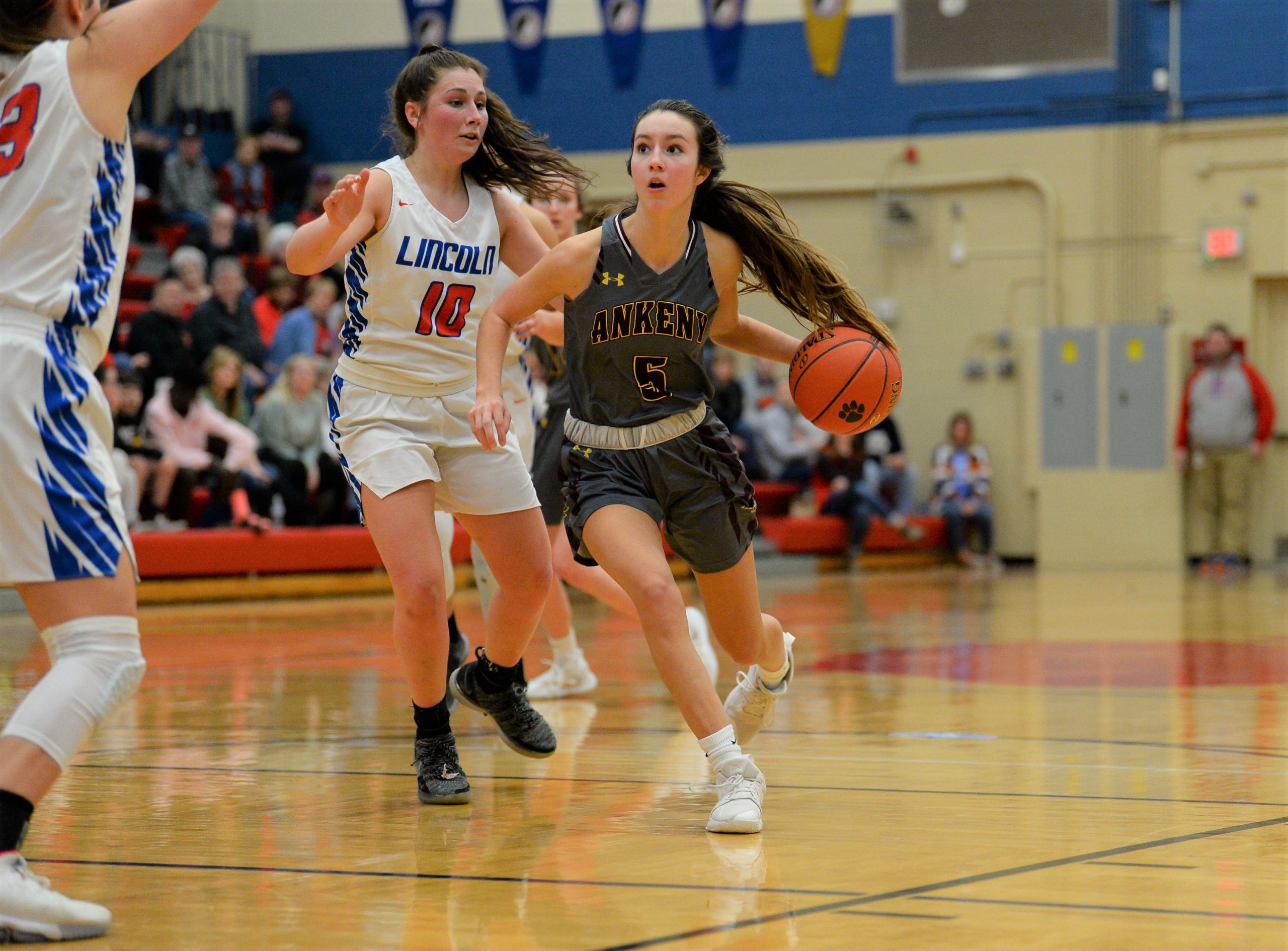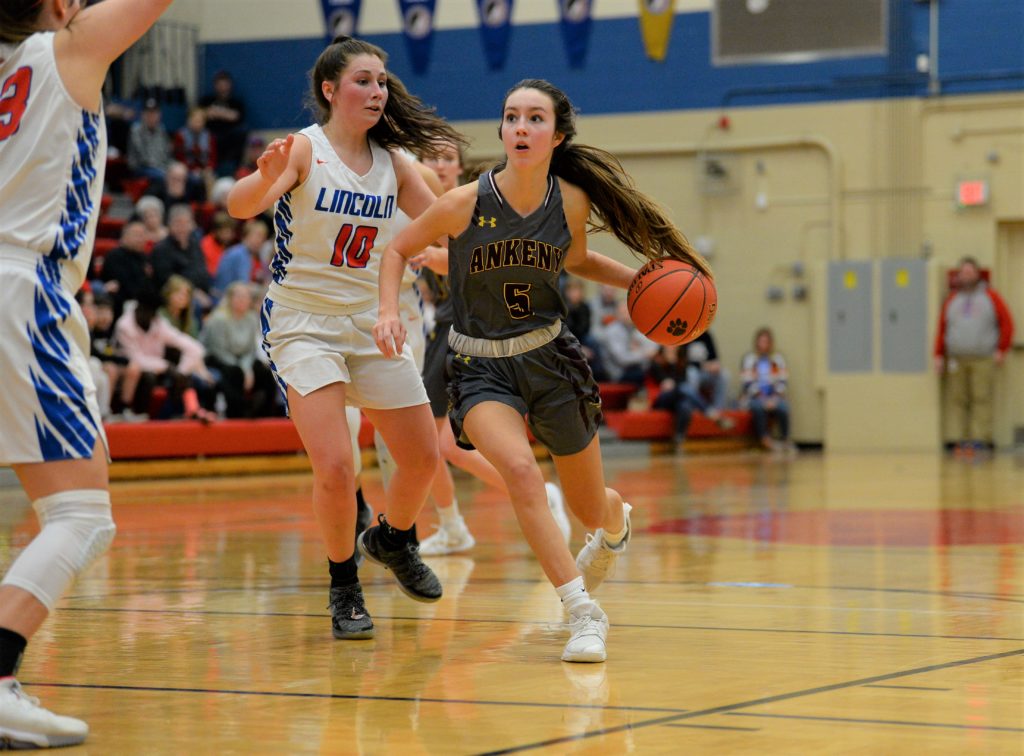 The Ankeny girls' basketball players had no reason to hang their heads following Saturday's 67-53 loss at Council Bluffs Lincoln in a Class 5A regional semifinal.
The Hawkettes, who finished with a 10-13 record, exceeded most expectations after losing two of their top players to season-ending injuries.
"I think we only had three or four wins when we found out that Holly (Trimble) needed surgery," said Ankeny coach Dru McAnelly, whose team was already playing without Abby Johnson. "To get to double digits (in victories) and be two possessions away from 12 wins, I honestly could not be more proud of a group of girls. Being shorthanded all year and overcoming that adversity, I'm just really proud of them."
The 15th-ranked Lynx (16-6) pulled away in the second half to advance to Tuesday's regional final at No. 4 Johnston (20-2). They outscored Ankeny in the third quarter, 10-2, to build a 40-30 lead.
"We were right there at the half, but then we had one of those dreaded third quarters that we've had in the past," McAnelly said. "I thought we ran some pretty good offense and had some good looks–the ball just didn't go in the hoop. You give up 10 points in the quarter, and that's not a bad defensive outing on the road against a 15-win team. But when you only score two points, all of the sudden you're down by 10 going into the fourth and then they hit a couple of 3-pointers and the next thing you know we're down by 15 or 16 and we're really scrambling."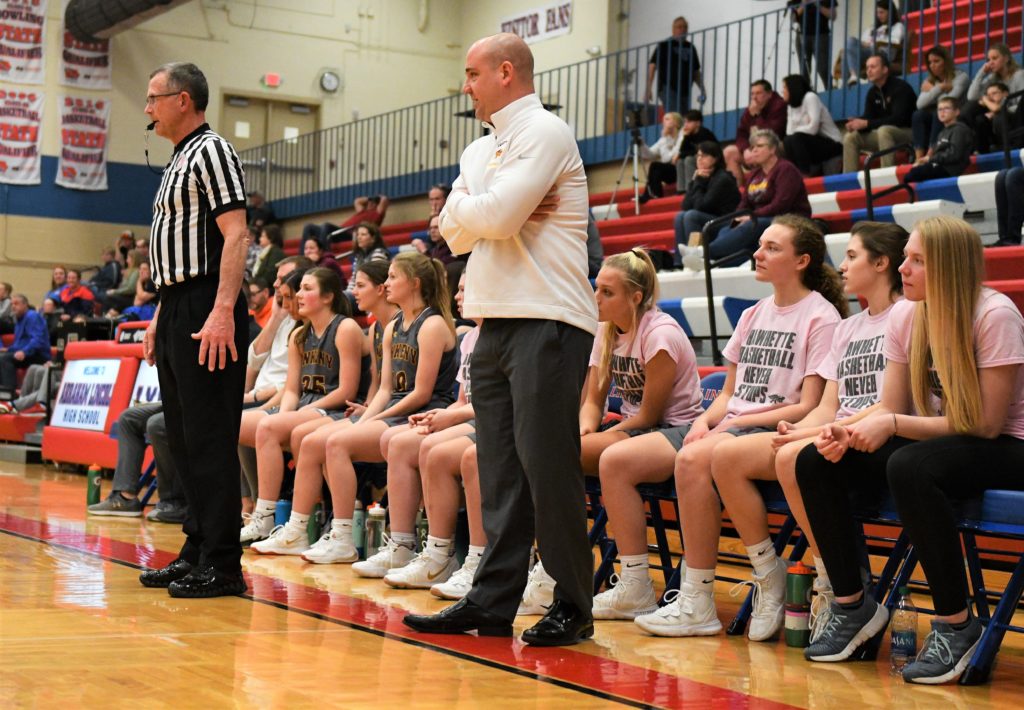 Kayla Pitz scored 20 points in her final game for Ankeny. Jenna Pitz had 12 points, and Ellie Maschoff added 10.
"I'm super proud to be a part of that team for four years, and I'll definitely miss them a lot," said Kayla Pitz. "It didn't end the way we wanted, which is really disappointing, but we played our hearts out and I'm proud of everyone for that."
Lucy Turner scored 19 points to lead Lincoln, while Julia Wagoner added 17 points, five assists and three steals. Wagoner–who went 2-for-2 from 3-point range–took over much of the point-guard duties from junior Jillian Shanks, who was sick and unable to play.
"That's a 12-point scorer. We want the ball in her hands, and she takes care of the ball so well," Lincoln coach Chad Schaa told the Council Bluffs Nonpareil, referring to Shanks. "But Julia played such an amazing game running the point out there, and we had some girls come off the bench who also played well."
Baylie Girres and Alexis Pomernackas each had 10 points for the Lynx. Kayla Schleifman added nine points and 11 rebounds.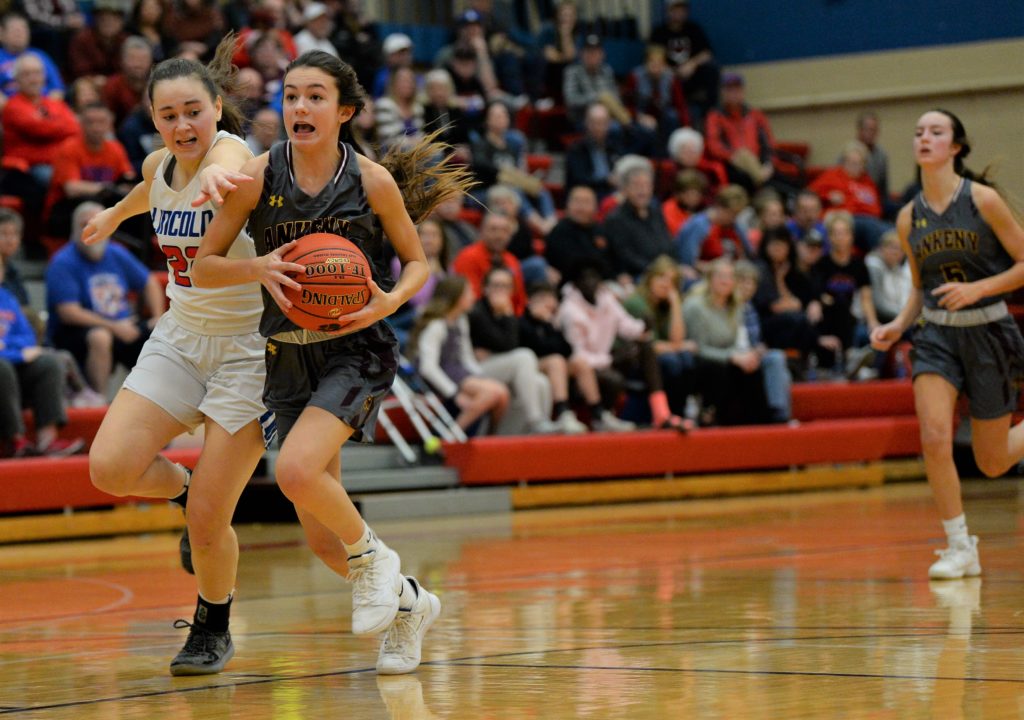 Jenna Pitz made a 3-pointer at the buzzer to give Ankeny an 18-17 lead at the end of the first quarter. Two more 3-pointers from Ashley Harrington and Kayla Pitz gave the Hawkettes a 25-21 advantage midway through the second period, but McAnelly's team then went without a basket in the final 4 minutes of the half.
The scoring drought got even worse in the third quarter, when Ankeny went just 1-for-12 from the field.
"We talked about, we've just got to keep getting stops," Schaa told the Nonpareil. "We've got to keep challenging their shots. They are a really good 3-point shooting team."
Kayla Pitz will graduate along with Harrington, Trimble and five other seniors.
"It's definitely crazy that my basketball career is over, but I'm thankful for all the memories and friendships," Pitz said.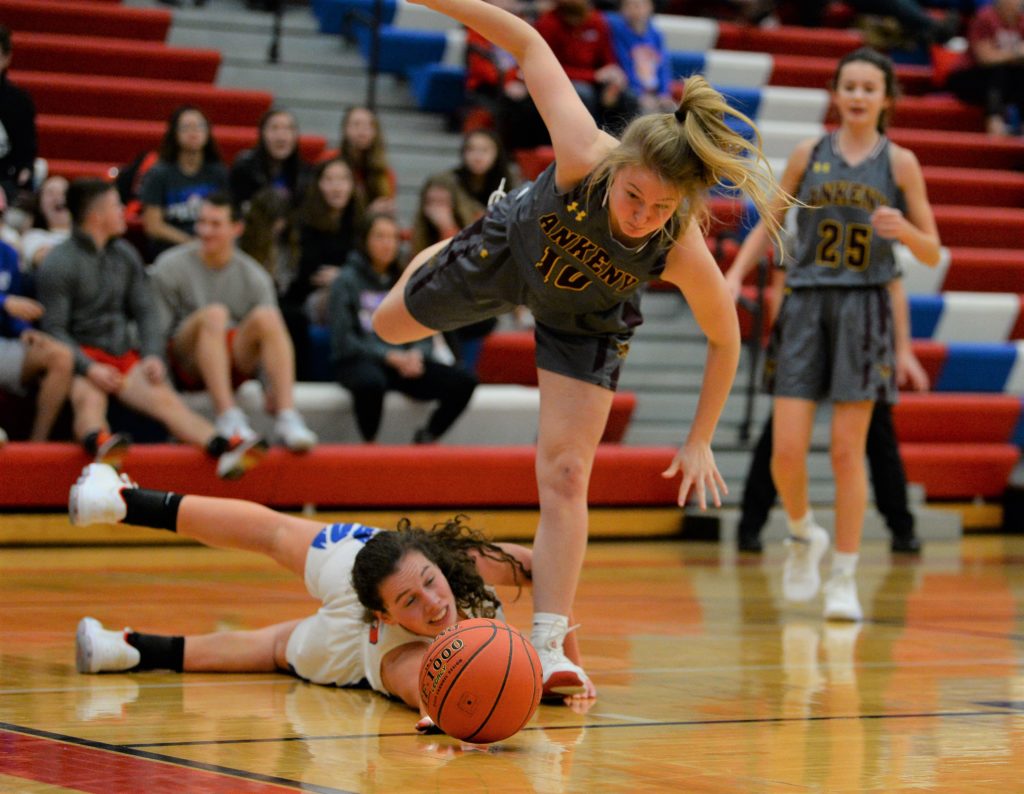 After the game, McAnelly thanked his seniors for their contributions to the program.
"To say goodbye to those eight girls, needless to say it was not a fun locker room afterwards," he said. "That's always a coach's worst day of the year."
Jenna Pitz and Maschoff will be back next year, along with starting post player Calyssa Wright. Johnson, a junior, is also expected to return after missing this season with a knee injury.
"She's going to be cleared in April, and hopefully she'll have a good spring and summer on the AAU circuit," McAnelly said. "She's really dedicated and motivated to play on the next level. If we can keep everybody healthy, we've got some nice pieces to the puzzle coming back next year."