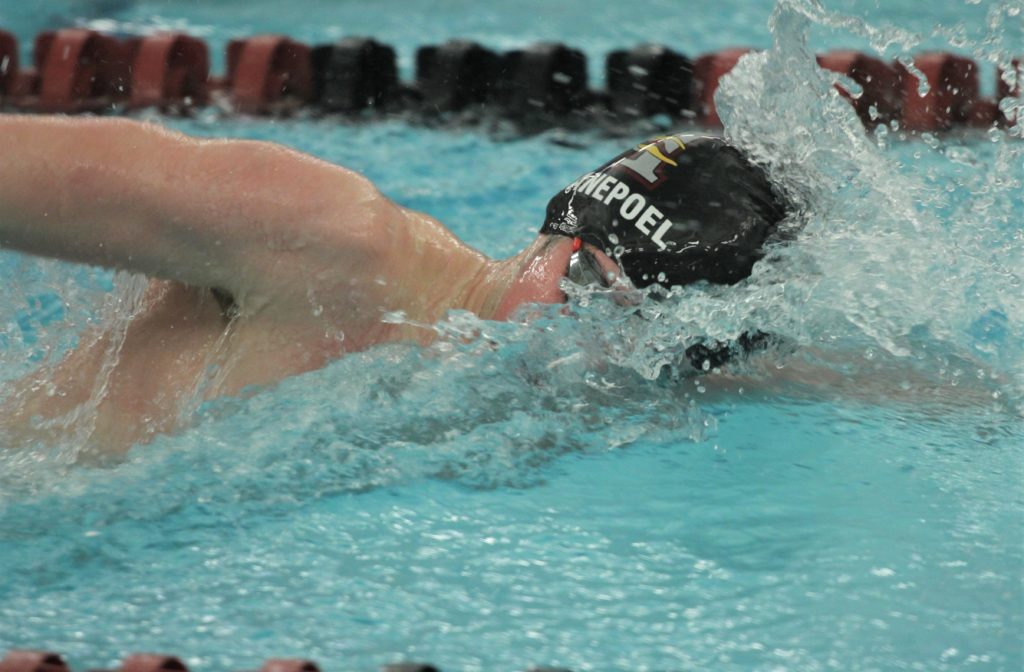 The Ankeny boys' swimming team has received numerous all-state honors from the Iowa High School Swim Coaches Association after placing second in the state meet on Feb. 15 at Iowa City.
Junior Trent Frandson was a first-team selection in both the 200 and 500 freestyle events. He defended his state titles in both of those events.
Freshman Lance Swanepoel also earned first-team honors in the 100 butterfly. He took second in that event.
Swanepoel was a second-team pick in the 200 freestyle. He placed fifth in that event.
Junior Brek Stukerjurgen earned second-team honors in two events. He placed fourth in the 100 backstroke and sixth in the 500 freestyle.
Senior Max Martin and junior Weston Miner also earned second-team honors. Martin placed fifth in the 50 freestyle, while Miner took fifth in the backstroke.
The Hawks earned second-team honors in the 200 freestyle relay. The foursome of Martin, Miner, Jae Swanepoel and Frandson placed second in that event.
Jae Swanepoel, a senior, was an honorable mention pick in the 100 freestyle. He placed ninth in that event.