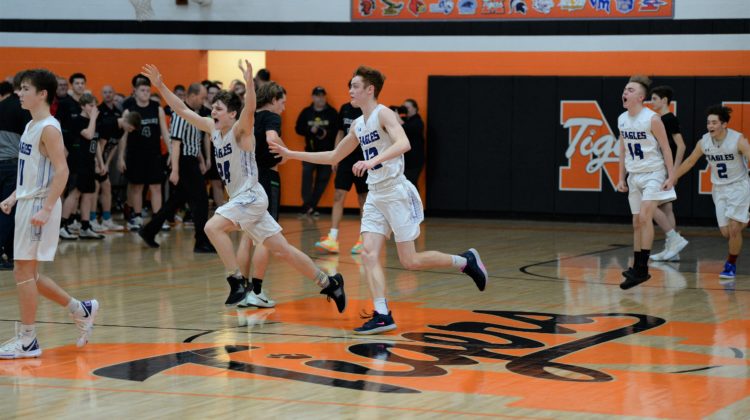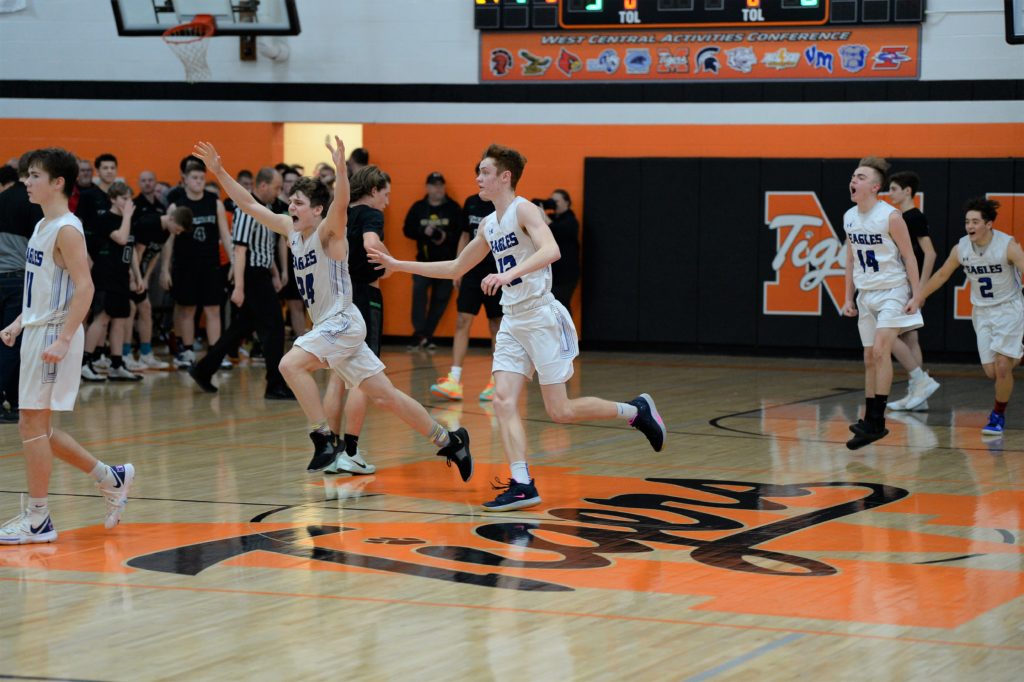 There will be a new boys' basketball king in Class 1A.
Ankeny Christian Academy got a late rebound basket from Nic Worsham to defeat three-time defending state champion Grand View Christian, 48-46, in a district semifinal on Tuesday at Madrid. It was the 14th consecutive victory for the Eagles, who improved to 20-3 on the season and will play Madrid (18-5) in the district final on Thursday at Ankeny at 7 p.m.
"It was a complete team effort," said ACA coach Paul Selindh. "Coaches Nihart, Parks and Olejniczak in practice this week and on the bench and the guys who played–Worsham, (Cale) Leever, (Colby) Elrod, (Malachi) Johnson, (David) Nelson, (Ben) McDermott and (Matthew) Voll–all played a great game."
ACA built a 24-17 halftime lead and held a 40-35 advantage after three quarters. The Eagles prevailed despite going just 4-of-16 from 3-point range and 2-of-7 at the free-throw line.
Grand View Christian ends the season at 12-8.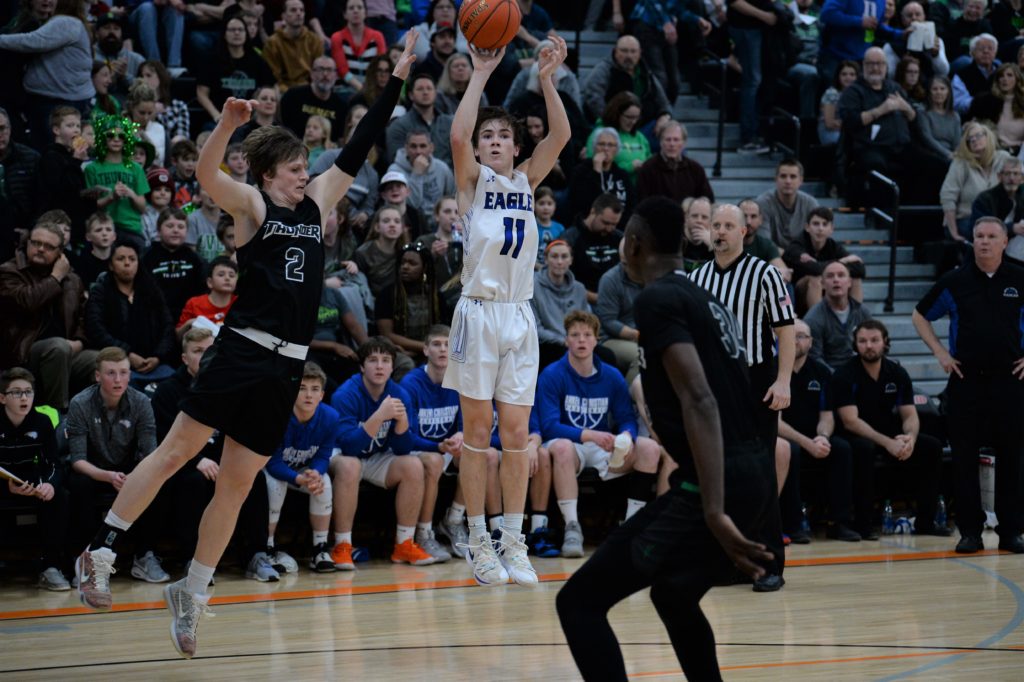 "We executed our defensive plan and held them to 46 (points)," Selindh said.
The game was tied in the final minute when Leever drove to the basket for the Eagles. His shot bounced off the rim, but Worsham scored on a putback for the go-ahead points.
Grand View Christian then inbounded and got the ball to half-court before calling timeout. With 1 second left, the Thunder inbounded the ball to Gage Fry, whose desperation shot missed at the buzzer.
Leever scored 16 points on 7-of-10 shooting to lead ACA. He also had four steals.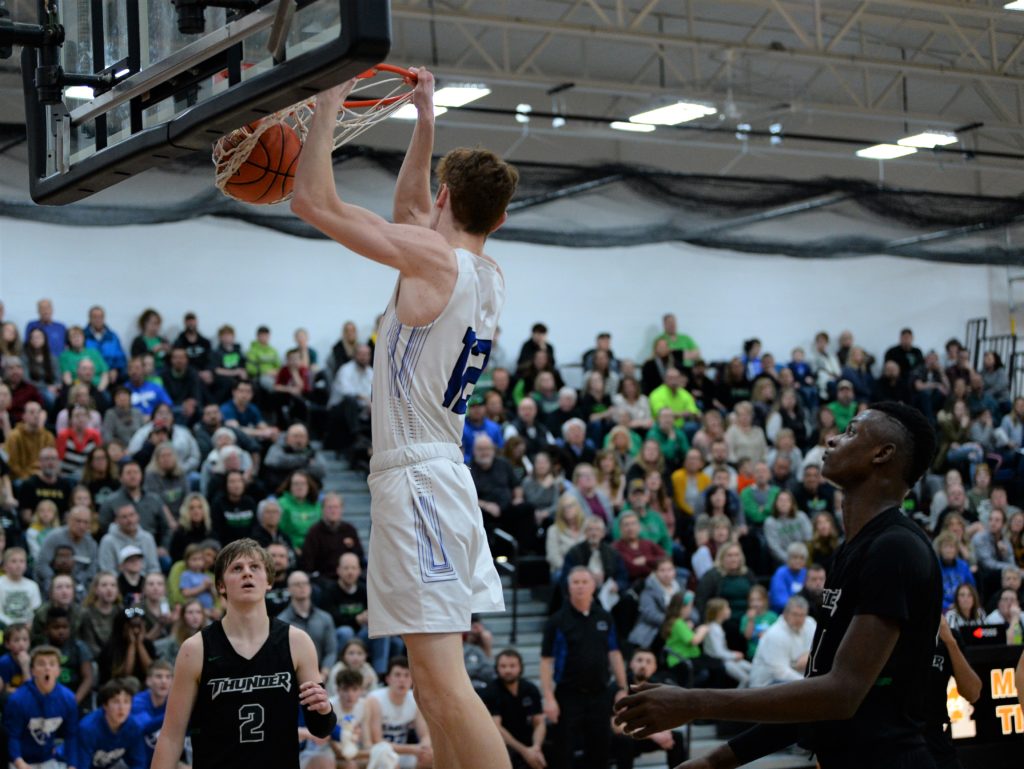 Worsham recorded a double-double with 11 points and 11 rebounds. He had three dunks.
Johnson went 2-for-3 from behind the arc and added eight points, five rebounds and two assists.
"Johnson took great care of the ball," Selindh said.
The winner of Thursday's game will play West Fork (21-2) or Meskwaki Settlement (18-4) in the substate final on Saturday at Nevada at 7 p.m.