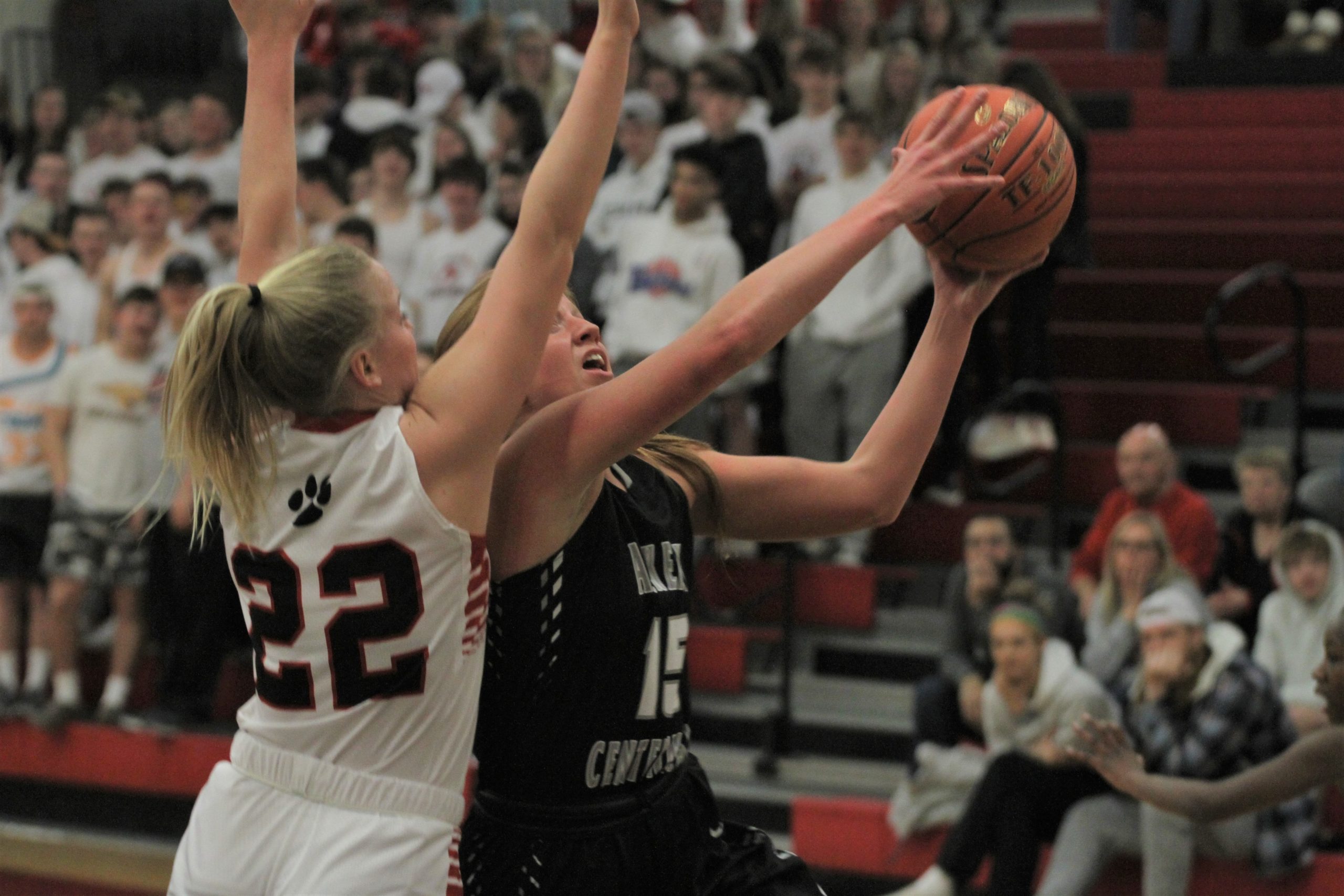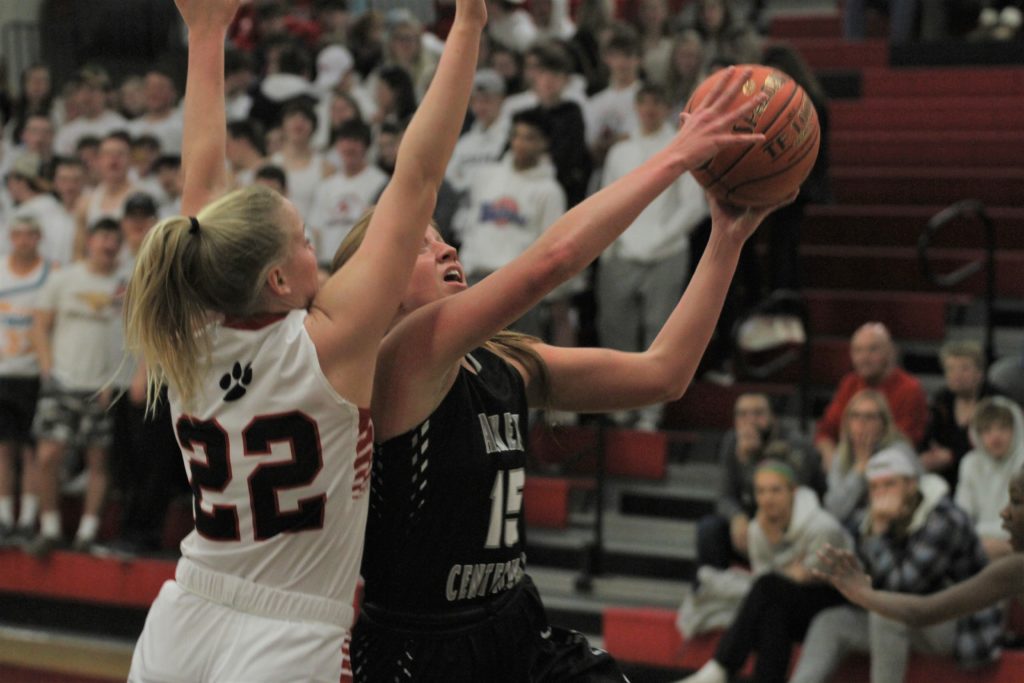 As the players on the Ankeny Centennial girls' basketball team slowly trickled out of the locker room on Tuesday, the parents and fans of the Jaguars applauded for each of the girls.
For Meg Burns and a few of her teammates, it marked the final time that they would wear the school's blue-and-silver uniforms.
The 11th-ranked Jaguars closed out the season with a 51-41 loss at No. 5 Cedar Falls in a Class 5A regional final. They finished with a 13-10 record.
"I thought we played really hard," said Burns. "We left it all out on the floor, except for that little stretch in the third quarter."
Cedar Falls (19-4) opened the second half with a 14-4 run to erase Centennial's 17-16 halftime lead. A basket by Sydney Remmert, who led all players with 12 points, gave the Tigers a 30-21 advantage with 2 minutes 29 seconds left in the third quarter.
"We were hoping maybe they wouldn't shoot the ball so well, but their role players really shot the ball well and the beginning of the third quarter ended up being our downfall," said Centennial coach Scott DeJong. "But I thought we couldn't have asked any more fight from our kids. I'm really proud of them."
Burns answered with a 3-pointer for the Jaguars, and fellow senior Taylor Runchey later hit another 3-pointer to cut Cedar Falls' lead to 36-33 with 4:23 remaining. But the Tigers responded with a 3-pointer of their own–Lexie Godfrey drilled one from the top of the key about 30 seconds later, then Remmert scored on a backdoor layup to make it 41-33.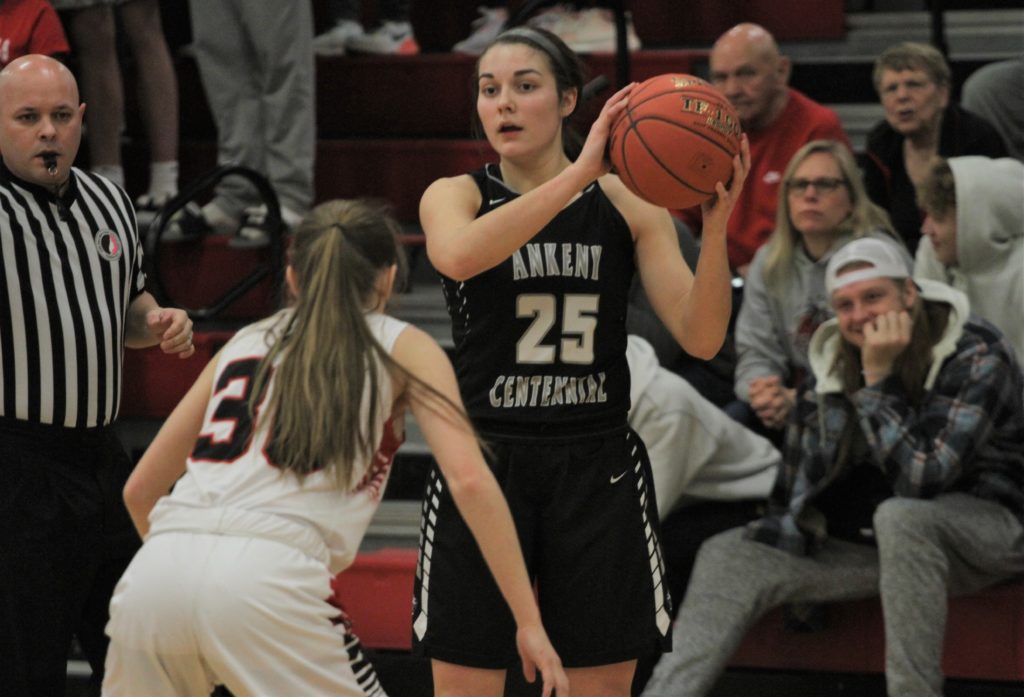 Centennial could get no closer than six points the rest of the way.
"We both focus a lot on defense," said Cedar Falls guard Emerson Green. "We knew it was going to be a battle on the defensive end. Finishing on the offensive end and turning those defensive stops into points on the other end was big."
As the final buzzer sounded, the Cedar Falls fans rushed the floor to celebrate with the Tigers, who advanced to the state tournament for the fifth time in six years. They will meet No. 6 Waterloo West (19-4) in a Class 5A quarterfinal on Monday at 3:15 p.m. at Wells Fargo Arena.
"It feels amazing," Green said. "There's no way I'd rather end my senior year than going to state."
The Jaguars held Green, a Northern Iowa recruit, to just eight points. Cedar Falls' other top scorer, Anaya Barney, finished with 10.
"I think we gave them 18 points together when they're averaging that apiece," DeJong said of the Tigers' duo. "We got beat a little on penetration, but anyway, they stepped up and made some plays."
Cedar Falls went 7-for-20 from behind the arc. Three of the Tigers' 3-pointers came during the pivotal third quarter–one by freshman Jasmine Barney from the left corner, then two from the right corner by sophomore reserve Anna Sandvold.
"They've got a couple of really good players, and their other players stepped up–they played really well tonight," Burns said. "Their bench added a lot."
Green opened the game with a long 3-pointer, but was then held scoreless until the third quarter. She was hounded most of the night by Burns.
"She likes to get to the hoop a lot, so I was trying to keep her from doing what she likes," Burns said. "She can shoot the 3 really well. She's a tough player to guard because she can do a lot of stuff. I was just trying to keep her in front of me and take away her shots."
A 3-pointer by Anaya Barney gave Cedar Falls an 11-2 lead and forced DeJong to call a timeout just 4 minutes into the game.
"You get what you earn and we had to come here and play against a really good team on the road, which is a tough assignment," DeJong said. "They got off to a really good start. I was really proud of how we came back–I think it was 11-2 and all of the sudden it was 11-7. We're fighting hard. We had a lot of confidence. Unfortunately for us, Cedar Falls played really (well) tonight."
The Jaguars relied on their defense to overcome their slow start. They held Cedar Falls scoreless for more than 9 minutes and went on a 15-2 run, taking a 17-13 lead on a basket by Bella Robben late in the first half.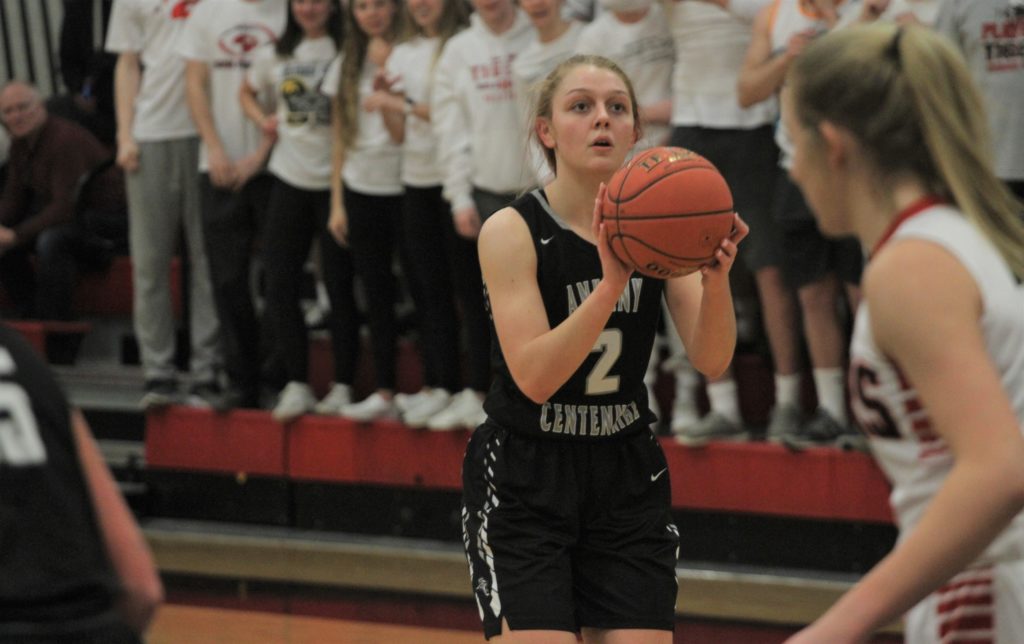 "That run at the beginning was a little scary, but we stayed poised and we kept taking it to them," Burns said. "Our defense really set in at that time. We were able to get a lot of stops and get a couple of baskets to get us back in the game."
A 3-point play by Anaya Barney with 14.7 seconds left cut Centennial's lead to one at the break. Green then opened the second half with a jumper, and Remmert made two free throws shortly thereafter to put the Tigers ahead for good.
Remmert later connected on four more free throws to help seal the victory, Cedar Falls' 11th in a row.
"We knew that Centennial's a solid team all around and they were going to bring their 'A' game–it could be their last game, and it could be our last game," Green said. "So we both just came out hard. It was a game of runs, and we knew it was going to be like that. We just had to keep our head in the game, and that's what we did."
Robben and Jackie Pippett each scored eight points to lead the Jaguars. Burns, Cleao Murray and Runchey each added seven.
"I couldn't be more prouder of our kids," DeJong said. "We improved so much during the year. We just came up a little short tonight unfortunately for us."