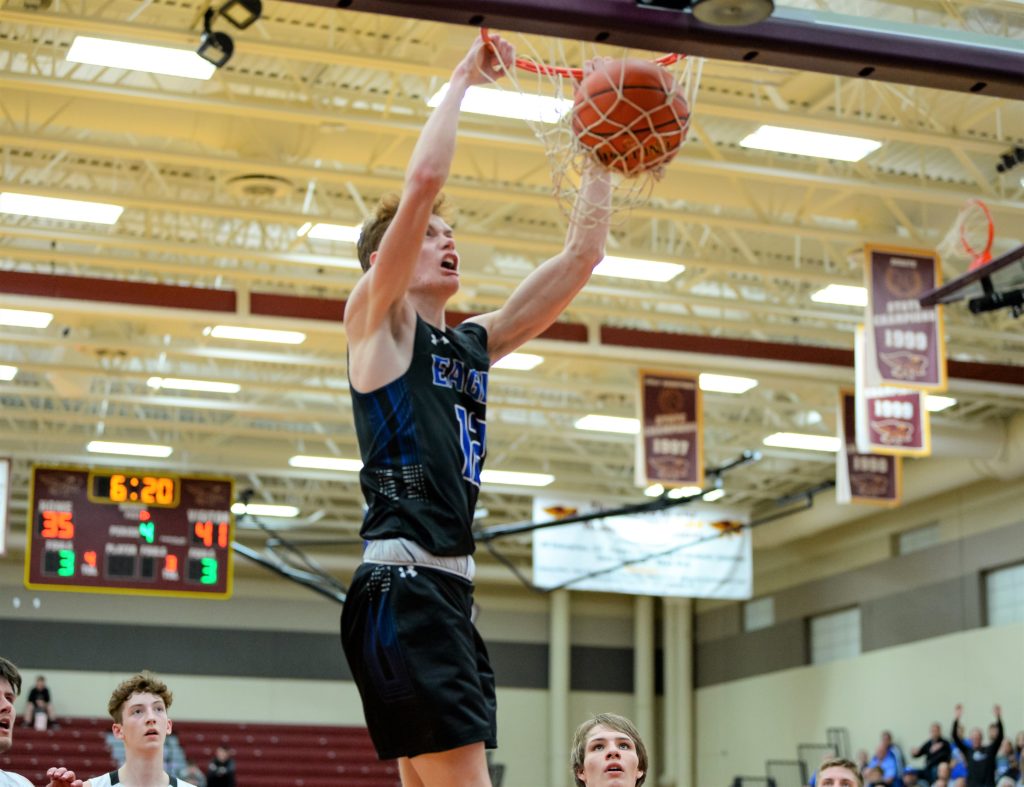 During the first quarter of Thursday's game against Madrid, the Ankeny Christian Academy boys' basketball team struggled to solve the Tigers' zone defense.
The Eagles fell into an early 14-5 hole and appeared to be in danger of being blown out in a Class 1A district final at Ankeny.
The deficit grew to double digits when Madrid's CJ Dean opened the second period with a basket, but the momentum turned when Ankeny Christian Academy's Nic Worsham answered with a 3-point goal.
Malachi Johnson later hit another 3-pointer to give the Eagles their first lead, 19-18, with 4 minutes left in the half.
"We just needed to get to the right positions against the zone and get the ball to the right guys," said ACA coach Paul Selindh. "It just took us a little bit of time to get going."
Madrid briefly regained a 24-21 advantage on a 3-pointer by Braden Gibbons, but ACA then closed out the half with a 9-0 run. Matthew Voll, Ben McDermott and Colby Elrod made three consecutive treys to give the Eagles a 30-24 lead, and ACA went on to post a 52-48 victory over the Tigers.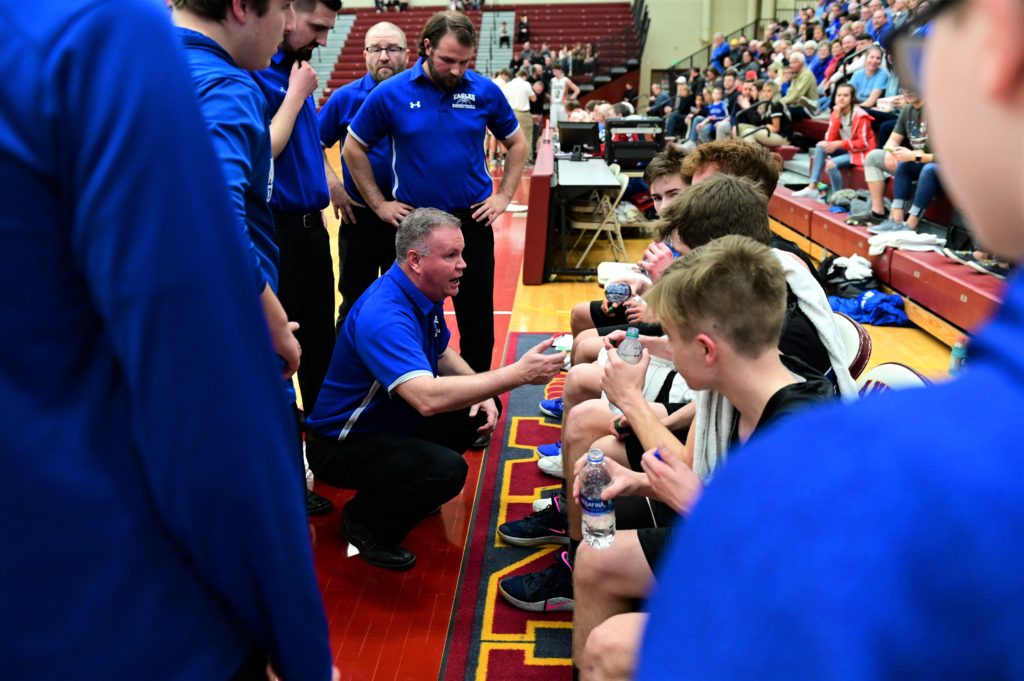 The Eagles had six 3-pointers in the game, five of them during the decisive second quarter.
"It's been the whole season where we've gotten down," said Worsham, who had a double-double with 17 points and 12 rebounds. "We went down 6-0 against Grand View (Christian), but we just continued to battle back. All season long we've been doing that, so hopefully it carries on to Saturday."
The Eagles still had to survive some anxious moments in the second half. Madrid pulled to within 37-35 after three quarters, then twice more closed the gap to two points in the final period.
But each time, ACA responded.
David Nelson made a short jumper to give the Eagles a 45-41 lead. He then banked in a shot with just over a minute remaining to make it 47-43.
Nelson had 11 points for ACA, which sealed the win with a pair of free throws by Johnson and another one by Worsham in the final 27 seconds.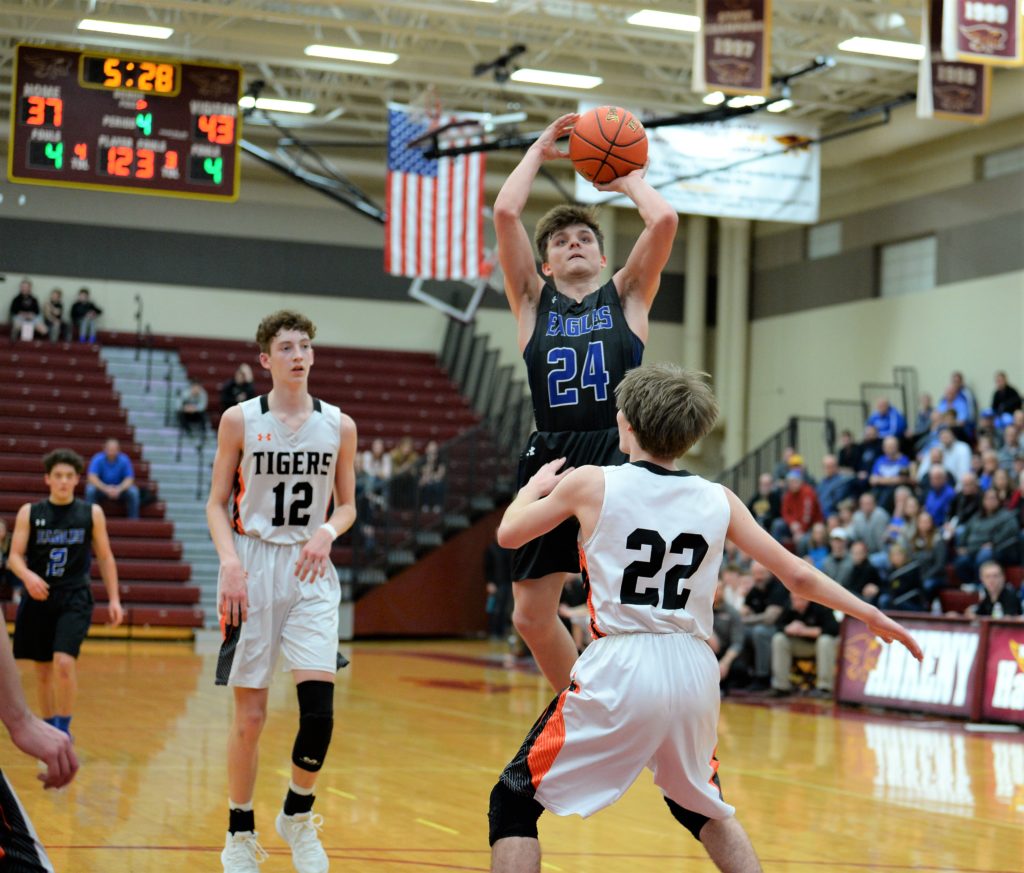 "We didn't want it to be (close) like that, but obviously it was," Selindh said. "We knew they were really good. They've been ranked up there all year. We knew it was going to be a good game. They weren't going to quit."
Elrod scored seven points while Johnson added five assists and two steals as ACA extended its winning streak to 15 games. The Eagles (21-3) will play third-ranked West Fork (22-2) in the substate final on Saturday at Nevada at 7 p.m.
"It feels great, especially since we lost as many guys as we did (from last year)," Worsham said. "They were great leaders. With this team, I feel like we've had experiences throughout the season that the other team–not to discredit the last team–but we've had experiences that the other team didn't have, and that's really fueled us this postseason."
Gabe Peterson had 16 points and 11 rebounds to lead Madrid, which ends the season at 18-6. Gibbons was held to 13 points on 3-of-11 shooting.
"I think we held (Gibbons) down pretty good," Selindh said. "He was averaging 28."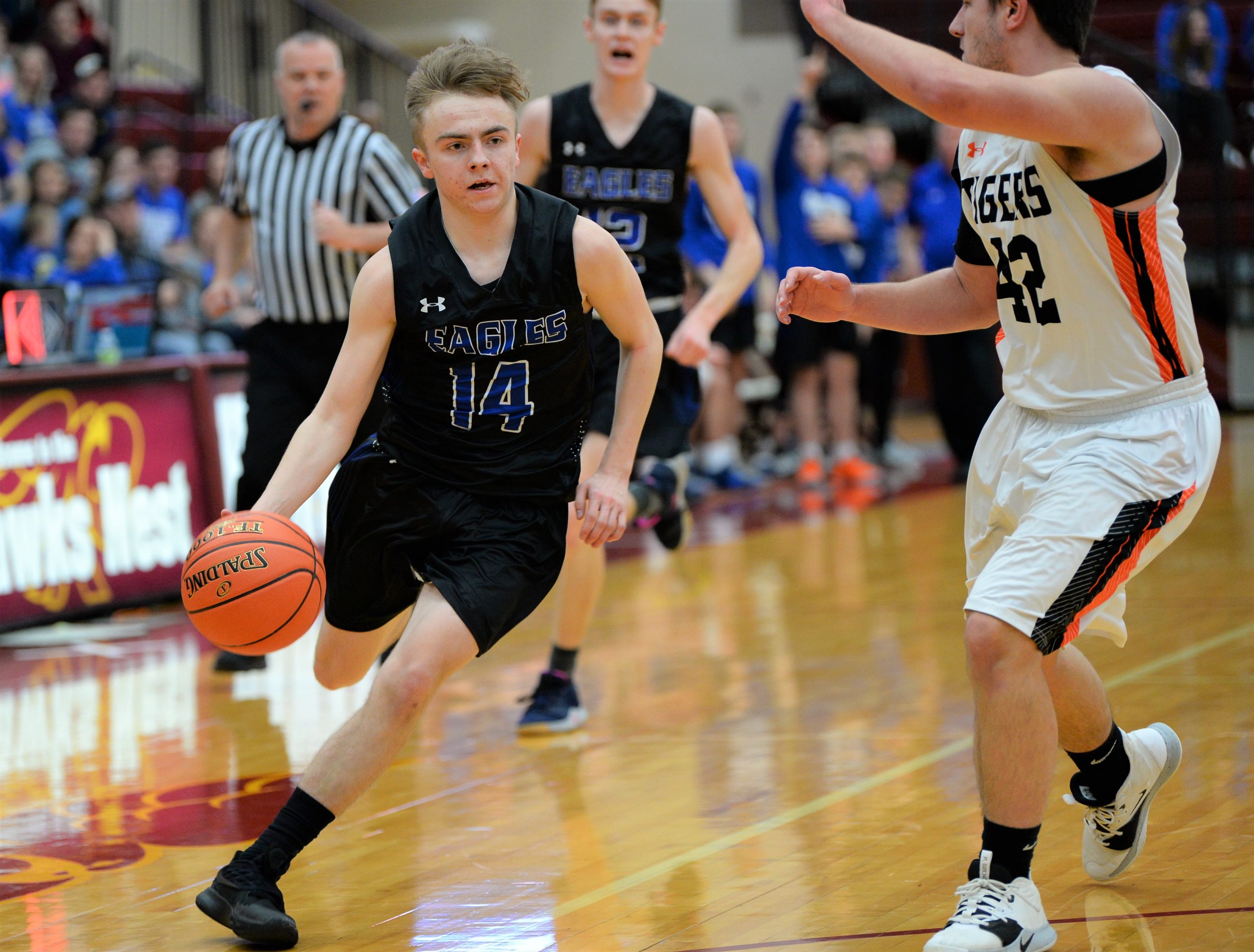 Now, the Eagles will face an even bigger challenge in West Fork, which averages nearly 70 points per game.
Kayden Ames had 30 points, more than twice his average, in West Fork's 62-50 victory over Meskwaki Settlement on Thursday. He went 7-for-12 from 3-point range.
"I know the guys really want it," Selindh said. "They're focused, and they want to play hard and go get that."
A victory would send ACA to the state tournament for the first time since 2013.
"One of our coaches isn't going to be there, so we've got to do it for him," Worsham said.