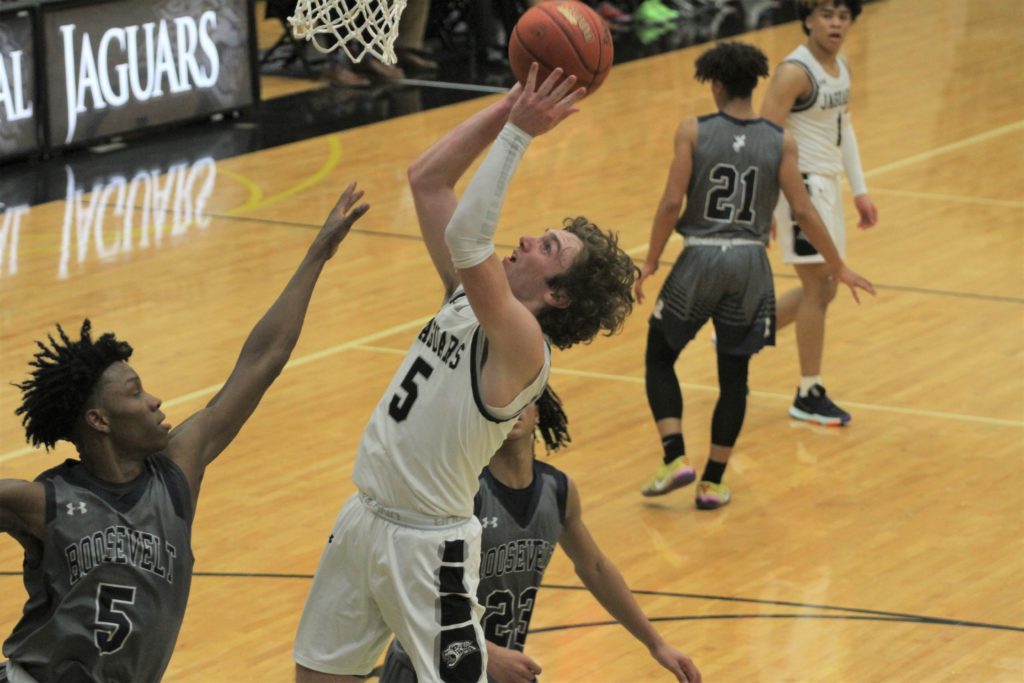 Ankeny Centennial's Preston Kelling drove to the basket on Friday with a Des Moines Roosevelt defender right at his side.
Kelling then rose up and threw down a monster dunk late in the first half of a Class 4A boys' basketball substate semifinal at Centennial.
"I was feeling it at the time," Kelling said. "I was feeling good. It was just in the moment."
Kelling's dunk gave Centennial a 29-17 halftime lead over the Roughriders. The top-ranked Jaguars went on to post a 55-38 victory in their postseason opener.
Kelling, a senior guard, finished with 14 points, five rebounds, five steals and six assists.
"That's a nice line," said Centennial coach Bob Fontana.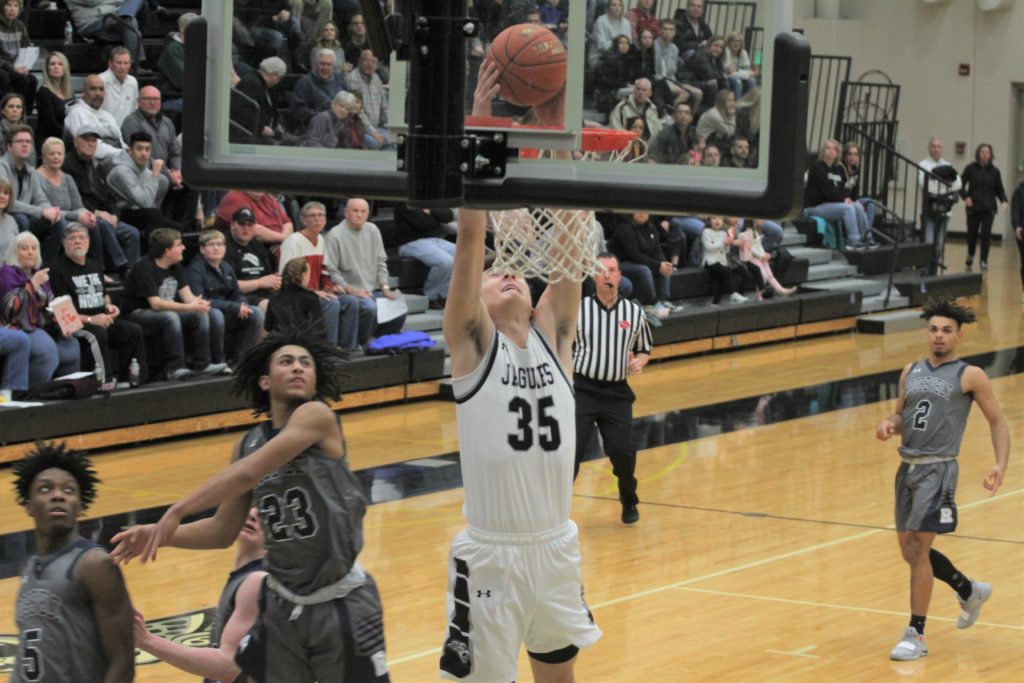 Centennial (22-1) extended its winning streak to 16 games. The Jaguars defeated Roosevelt (7-15) for the second time this season.
Because it received a first-round bye, Centennial had a week off after beating Des Moines Lincoln in its regular-season finale on Feb. 21.
"We just got a lot of practice in and watched a lot of film," said Centennial senior Cody McCullough, who had 14 points in the win. "We just kept going throughout the week."
The Jaguars got off to a fast start, jumping out to a 7-0 lead that was capped off by McCullough's dunk. A 3-point goal by Colin McAleer pushed the margin to 15-3 after the opening period.
"We got off to a great start, which was huge," Fontana said. "We hit a little bit of a lull in the second quarter, and then the third quarter we got off to another great start. It was a very workmanlike effort. We had contributions from a lot of different guys."
Micah Johnson had 13 points in the win. Jaron Crews added eight points and six assists.
Romanique Hellems led Roosevelt with 22 points. He opened the second half with an alley-oop dunk.
"He's very athletic," Fontana said of Hellems. "He obviously kept them in the game."
Hellems scored seven consecutive points for the Roughriders during one stretch of the second quarter. His 3-pointer cut Centennial's lead to 20-12, but Crews immediately answered with a 3-pointer of his own.
Roosevelt could get no closer than eight points the rest of the way.
"We just worked hard on defense trying to defend (Hellems)," Kelling said. "We just had to pack the lane and make their shots tough."
Crews later made two free throws after an intentional foul was called on Roosevelt's Antonio Alzheimer in the third quarter. Johnson made a layup on the ensuing possession, then McCullough converted a 3-point play to make it 43-23 after three periods.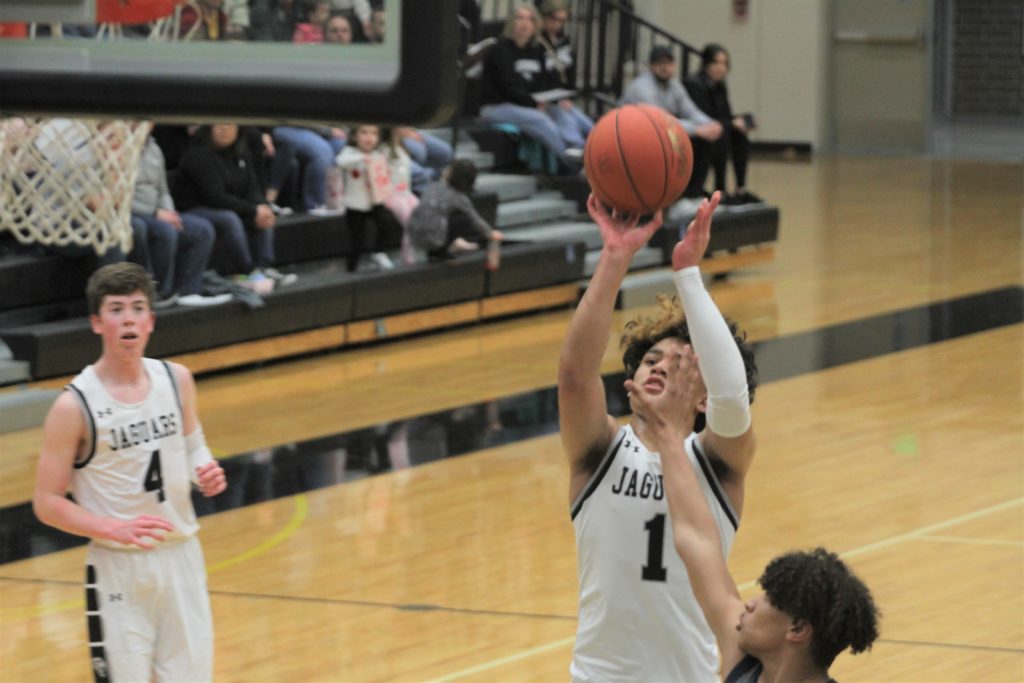 "We had to rebound, and we didn't do a very good job of that in the first half," McCullough said. "We kind of recalibrated at halftime and came out with a lot better approach in the second half."
Roosevelt went on an 8-0 run in the fourth quarter, but it wasn't nearly enough. The Jaguars allowed 40 or fewer points for the eighth time this season.
"I thought Roosevelt had trouble doing some things against our defense," Fontana said.
Centennial played without reserve post player Brady Petersen, who sprained his ankle during practice earlier in the week. He is expected to play on Tuesday when the Jaguars meet Johnston (14-7) in the substate final at Southeast Polk at 7 p.m.
"We'll see if we can get some minutes out of him," Fontana said.