The Fort Dodge boys' basketball team tried several different defenses on Friday in an effort to slow down Ankeny star Braxton Bayless.
None of them were very successful.
Bayless poured in 26 points, 19 of them in the first half, to lead the Hawks to a 66-46 victory in a Class 4A substate semifinal at Ankeny.
"They threw a lot of junk at us, but we just had to keep moving the ball to figure out what they were in," said Bayless. "But either way, they couldn't guard us whatever they were in. We just had to lock in on defense."
Ankeny defeated Fort Dodge for the second time this season while improving its record to 17-5. The Dodgers finished at 3-20.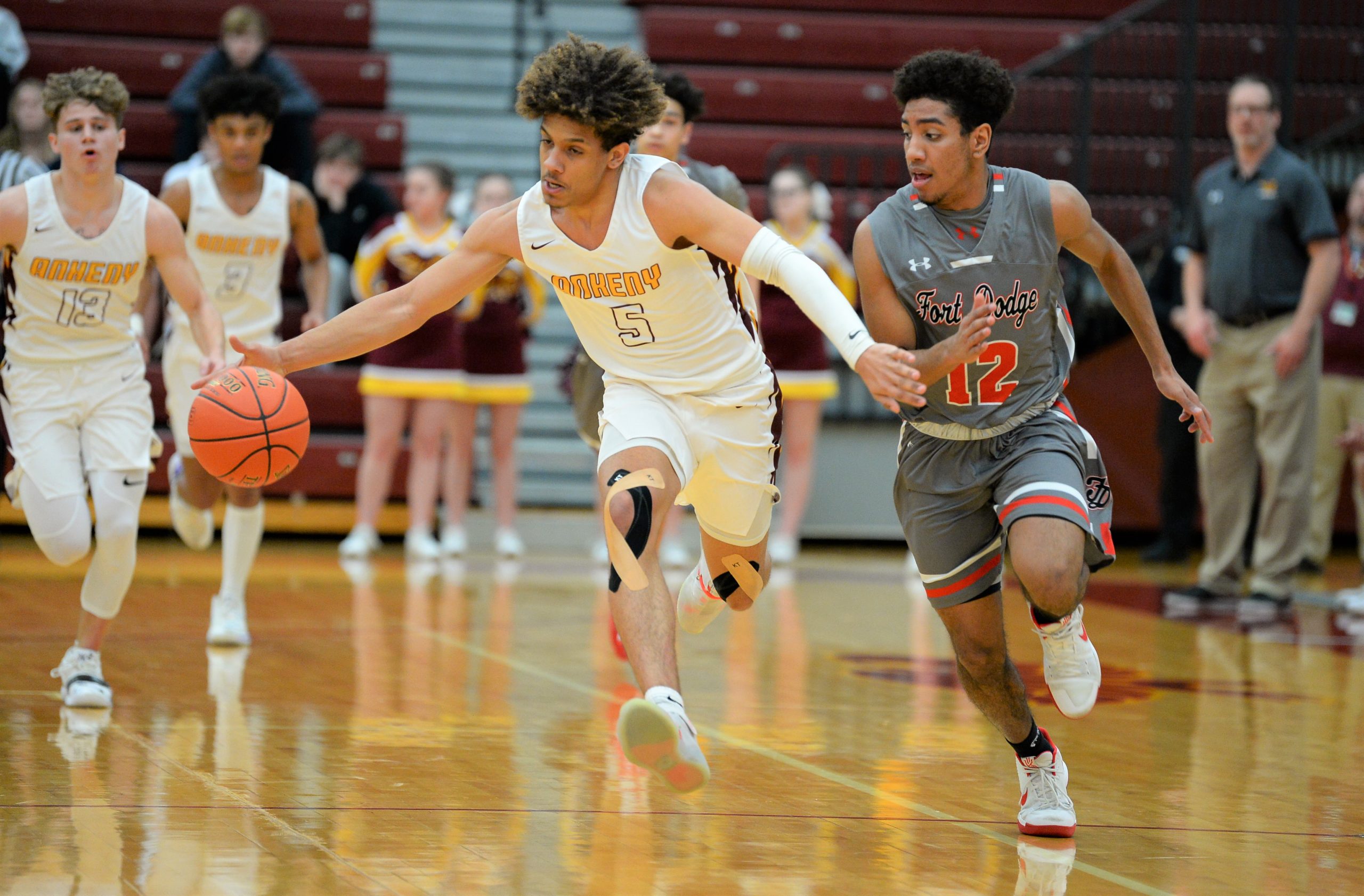 The Hawks will play 10th-ranked Sioux City East (17-4) in the substate final on Tuesday at Fort Dodge at 7 p.m.
"It was good to start the tournament off on the right foot," said Ankeny coach Brandt Carlson. "We get a chance to play again Tuesday."
Jaxon Smith had 16 points in the win, eight of them in the fourth quarter. Brecken Manus went 5-for-5 from the field and added 11 points.
Bayless did a lot of damage at the free-throw line, making 11-of-13 attempts. But he also distributed the ball to his teammates.
"They ran a ton of junk defenses against us, so it was great for us to battle through that as well," Carlson said. "It was like a 1-3-1 chaser. I thought our guys did a good job of moving the ball and taking advantage of being open. (Ryan) Crandall, Manus and (Braden) Simonsen just found some baskets in the lane."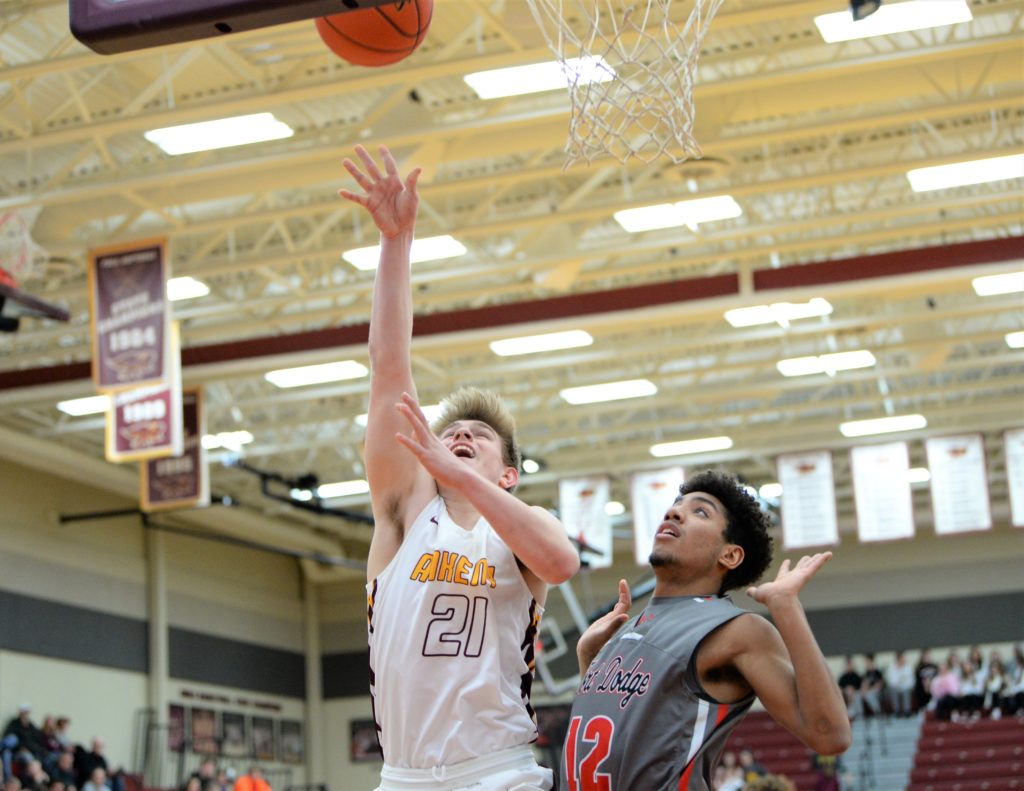 The two teams combined for 44 fouls in the game. A technical foul was also assessed against the Dodgers.
"There were a lot of fouls, partly because of pressing on our end," Carlson said. "It was a pretty physical game–Fort Dodge played really hard. We're definitely trying to be bullies a little bit so it was good for us to go through that."
Ankeny's Jordan Kumm and Nolan Otten both picked up their fourth fouls early in the third quarter. The two starters sat out most of the second half.
"Our two sophomores (Crandall and Simonsen) had to play a lot, and they grew up really fast and just did a wonderful job for us," Carlson said.
The loss ended an emotional week for the Fort Dodge players. The Dodgers upset Sioux City West in a substate quarterfinal on Monday, but two days later assistant coach Willie Williams was life-flighted to Mercy Medical Center in Des Moines after suffering a stroke.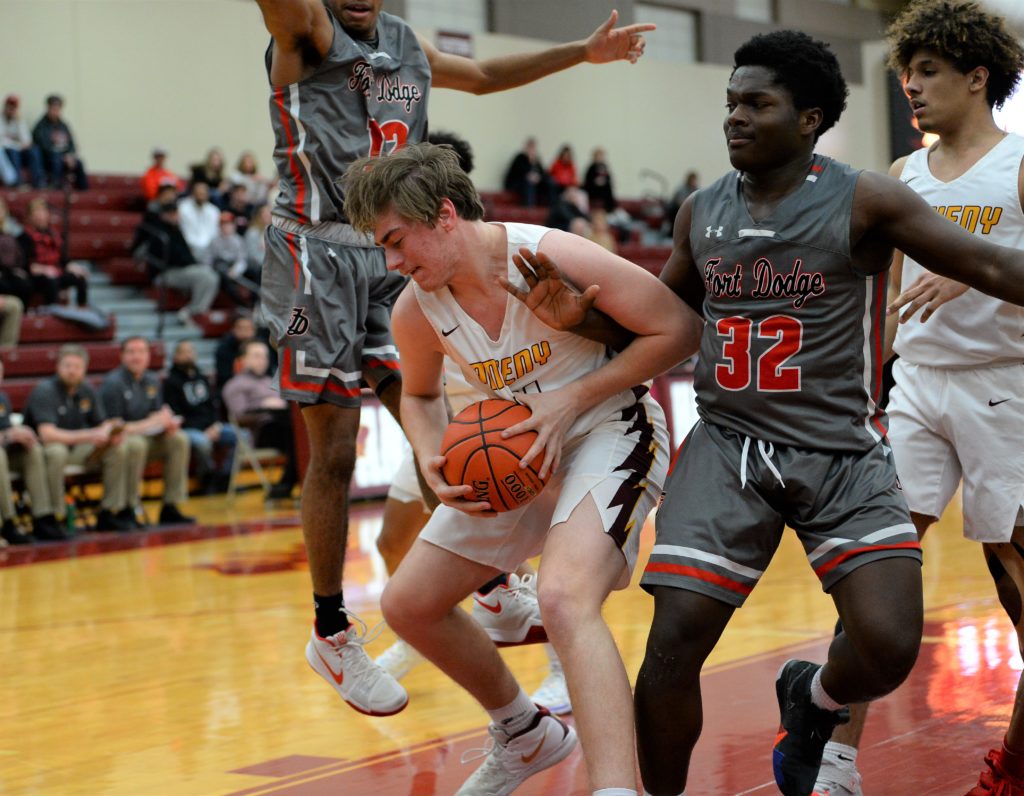 Williams, a former Fort Dodge player, underwent emergency surgery and remains in the Intensive Care Unit, according to the Fort Dodge Messenger.
"It was hard to stay focused on the game, because I've always been close with Willie," Fort Dodge senior Tysen Kershaw told the Messenger. "But I also know he wanted us to give our 100 percent attention to the game and worry about him later, because that's just the type of person he is. We, as a team, emptied the tank for him."
Kershaw, a Northern Iowa football recruit, led the Dodgers with 18 points. Brycen Bell went 3-for-3 from 3-point range and added nine points.
Fort Dodge coach Tom Daniel was proud of the way his team handled Williams' sudden illness.
"On Monday, he's celebrating with us in the locker room in Sioux City. Nobody was more excited than Willie for our kids that night," Daniel told the Messenger. "And basically 24 hours later, this happens. It's a tough lesson, and we're all trying to cope and deal with it all in our own ways. But Willie told us to leave it all on the court for him, and I do think we can say our guys did that to the best of their ability–especially given the circumstances."