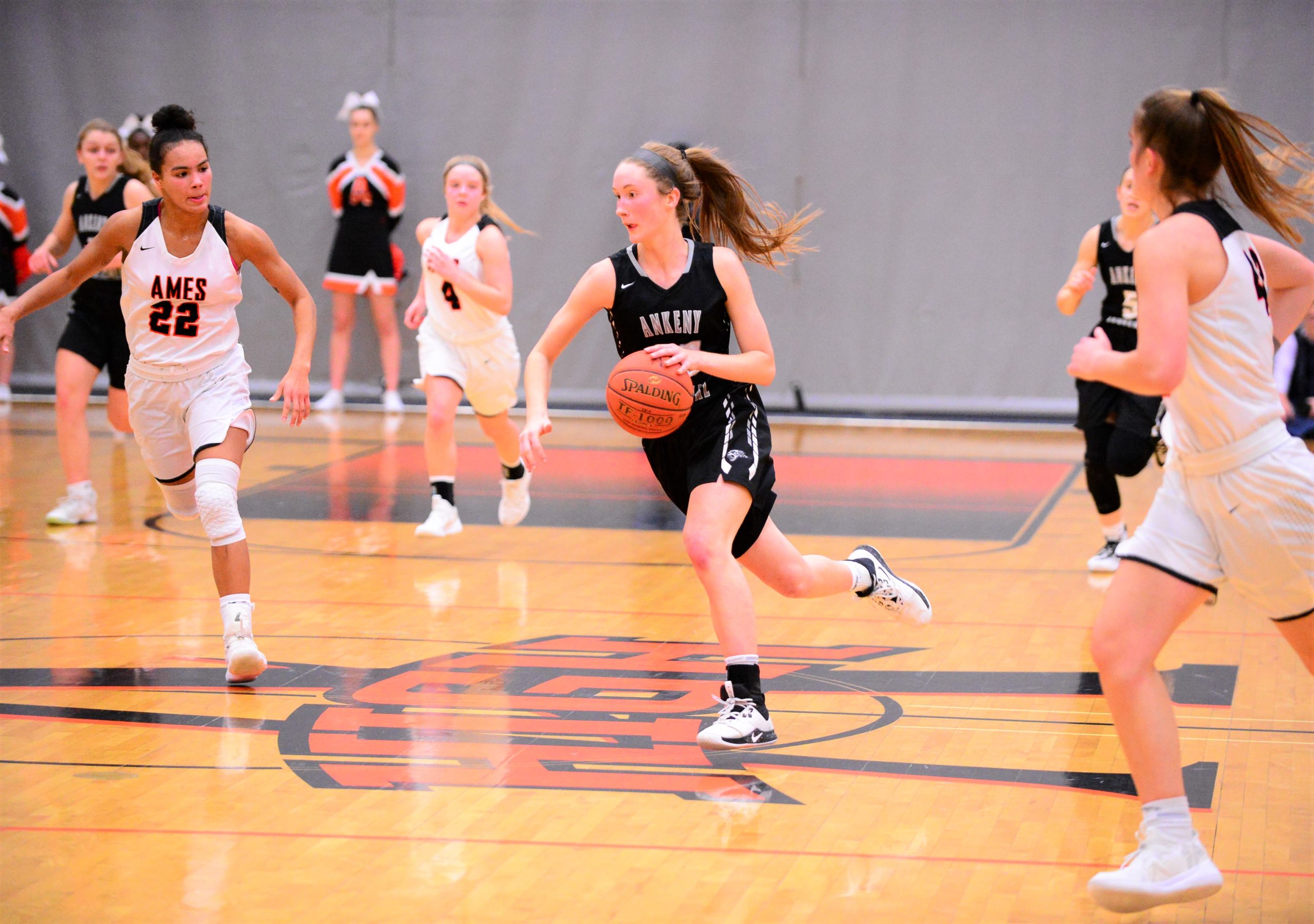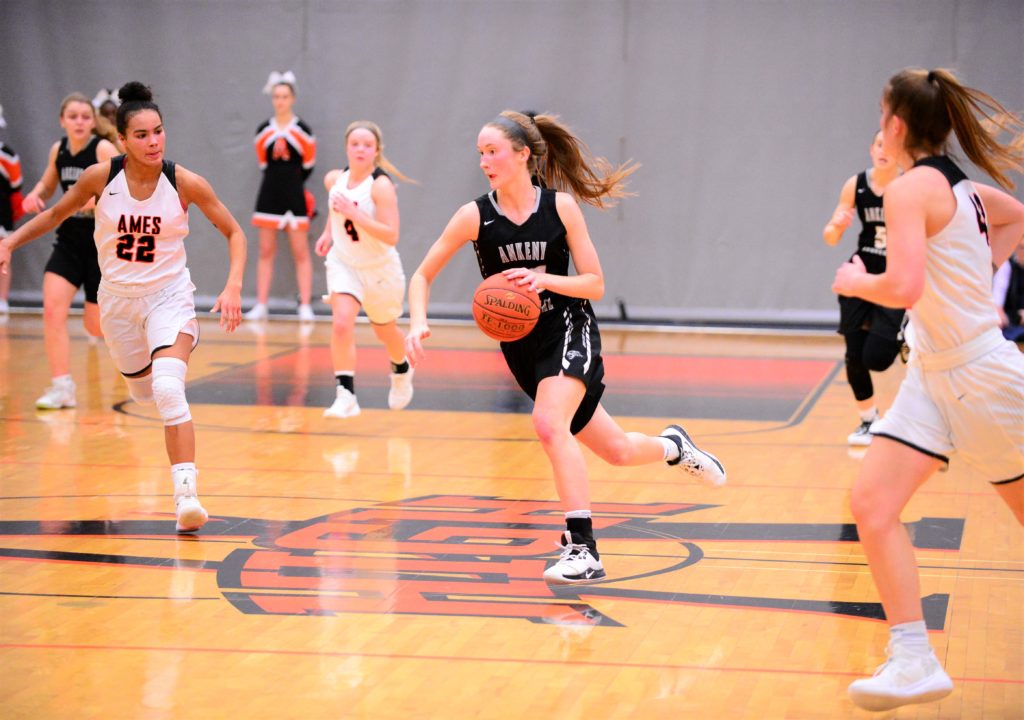 Ankeny Centennial standout Meg Burns has been unanimously selected to the CIML Central Conference first team by a vote of the league's girls' basketball coaches. She led the Jaguars to a 13-10 record this season.
Burns, a senior guard, averaged a team-high 12.2 points per game and shot 48.4 percent from 3-point range, making 61-of-126 attempts. The University of Nebraska Kearney recruit was a second-team pick in each of the previous two years.
"Meg had such a great season," said Centennial coach Scott DeJong. "She had a really high shooting percentage all while guarding mostly the best players in the state."
Burns' teammate, Taylor Runchey, was named to the Central Conference second team along with Ankeny's Kayla Pitz. Both Runchey and Pitz are senior guards.
Runchey averaged 5.3 points and 3.7 rebounds. She will play for Wartburg next year.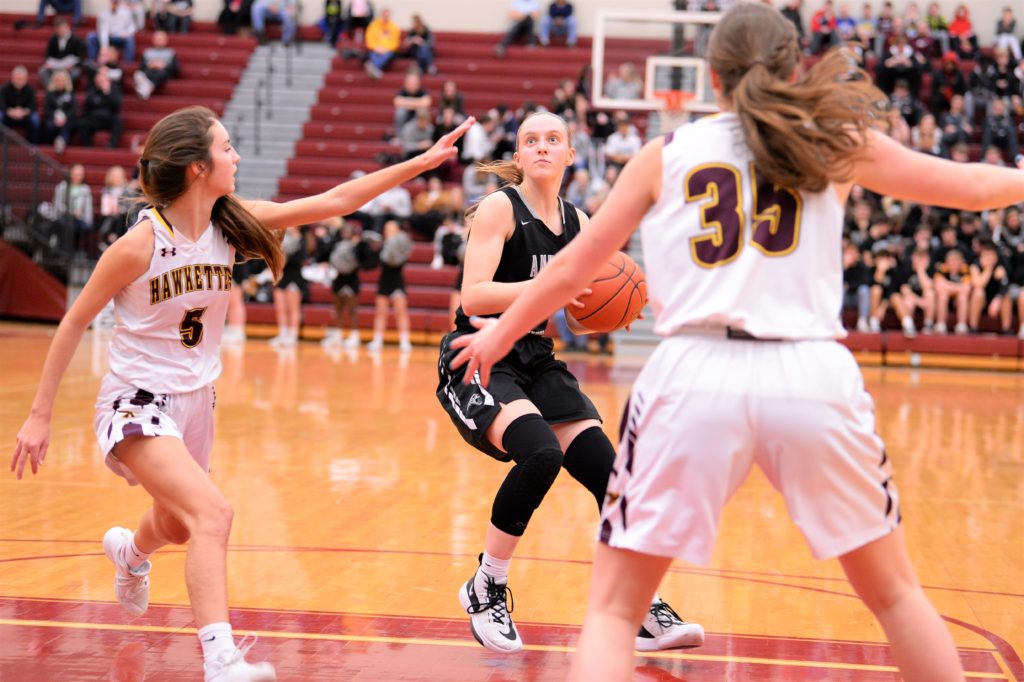 Pitz led the Hawkettes to a 10-13 record. She averaged 14.3 points per game and also led the team with 43 3-pointers and 50 steals.
Seven other players from the two schools received all-conference honorable mention, including senior center Alexandria Keahna-Harris of Centennial and junior guard Ellie Maschoff of Ankeny. They both earned honorable mention for the second straight year.
Other honorable mention picks were senior Ashley Harrington, junior Calyssa Wright and freshman Jenna Pitz of Ankeny, and junior Jackie Pippett and sophomore Cleao Murray of Centennial.
Burns was joined on the first team by guard Caitlin Clark of Dowling Catholic, guard Maya McDermott and forward Kendall Nead of Johnston, guard Caroline Waite of Ames, and forwards Jada and Maya Gyamfi of Urbandale. Clark, McDermott, Nead and Waite were also unanimous picks.
Other second-team selections were forwards Ashley Iiams and Tegan Lipsey of Ames, guard Grace Gaber of Dowling, forward Maddie Mock of Johnston and guard Faith Putz of Urbandale.