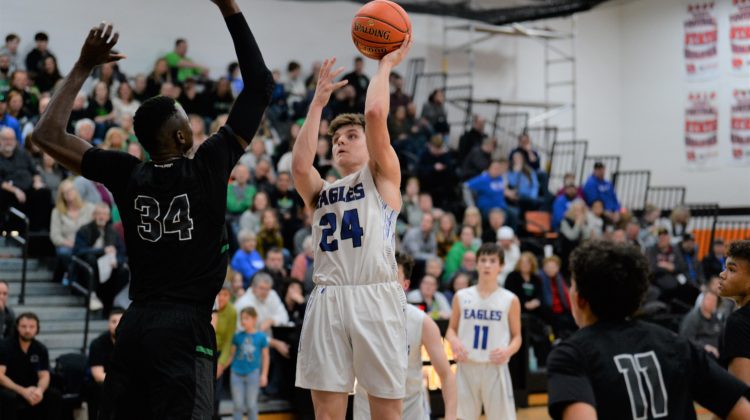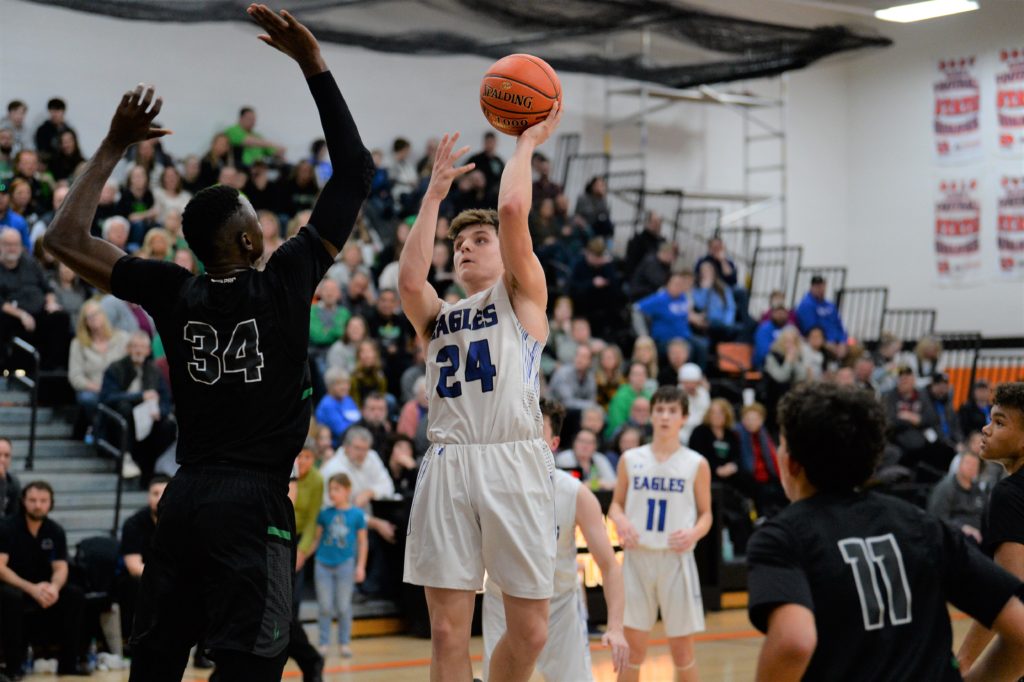 A furious rally by the Ankeny Christian Academy boys' basketball team came up short in a Class 1A substate final on Saturday at Nevada.
The Eagles trailed third-ranked West Fork by 22 points in the second half before closing the gap to 52-49 with 4 minutes 22 seconds left. However, West Fork outscored ACA the rest of the way, 9-5, to hold on for a 61-54 victory.
"We had a really good comeback," said ACA coach Paul Selindh. "Our guys didn't quit. But they hit some big shots at the end, and we couldn't catch them."
West Fork (23-2) advances to the Class 1A state tournament, which begins on March 9 at Wells Fargo Arena. The loss ended a 15-game winning streak for ACA, which ends the season at 21-4.
All four of the Eagles' losses came by eight or fewer points.
"It's been a lot of fun for this team to get where they did," Selindh said.
Kayden Ames scored 16 points to lead four West Fork players in double figures. He also grabbed 10 rebounds and dished out six assists.
Brayden Vold chipped in 12 points. Ian Latham and Cail Weaver each added 10.
Ames went 4-for-6 from 3-point range for West Fork, which went 8-of-22 overall from behind the arc.
"They are a really balanced team," Selindh said. "Ames hit some big 3s in the second half."
David Nelson had 14 points to lead the Eagles. Colby Elrod scored 11, Nic Worsham had nine points and eight rebounds, and Cale Leever added seven.
Malachi Johnson contributed four assists for ACA, which trailed at halftime by a 32-19 margin.
"We had some good looks, but were missing shots in the second quarter," Selindh said.
West Fork expanded its lead with some deadly outside shooting in the third quarter. But the Eagles responded with a huge run of their own, pulling within 47-39 after three periods.
West Fork then held on for the win despite making just 9-of-19 free throws.