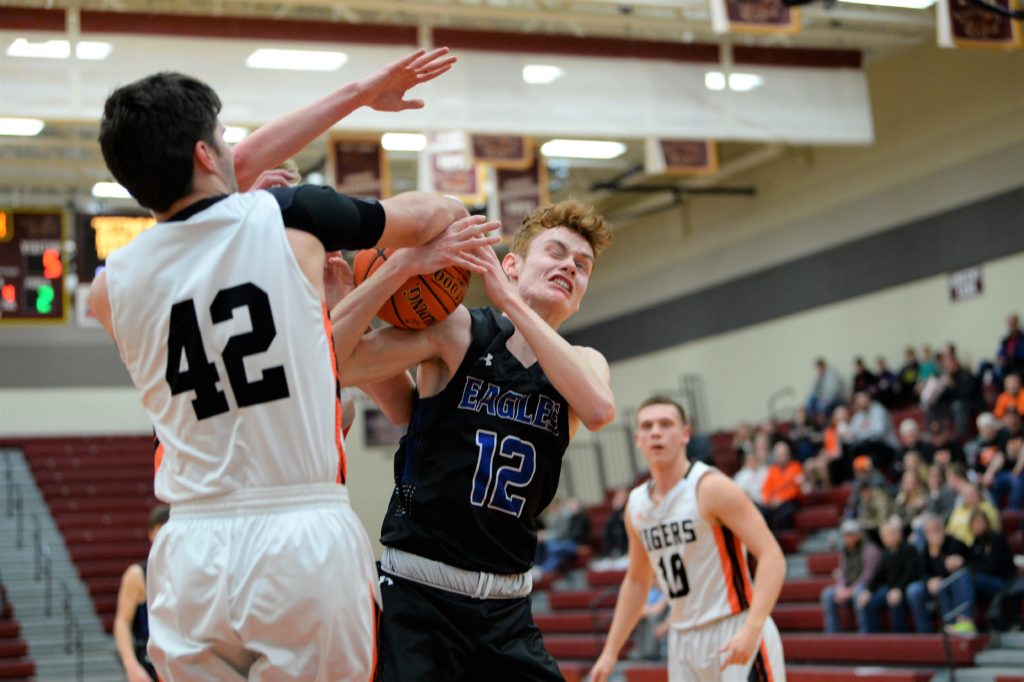 Senior center Nic Worsham led the Ankeny Christian Academy boys' basketball team to a 21-4 record this season. The Eagles advanced to a Class 1A substate final before falling to third-ranked West Fork, 61-54, on Saturday at Nevada.
Worsham averaged a team-high 13.1 points and 7.8 rebounds per game. He also led the Eagles with 36 blocks and tied for the team lead in 3-point goals with 51.
Here is some inside info on Worsham:
Congratulations on an outstanding season. What was the highlight for you?
Honestly, (it was) the whole season. The effort and heart that the whole team showed in every game and how we were able to pull off some of the wins we did, it was unforgettable.
We know that there will be a new champion in Class 1A because your team knocked off three-time defending state champ Grand View Christian in a district semifinal on Tuesday at Madrid. What was the key to beating the Thunder?
Defense and rebounding was definitely the key. They have a huge inside, outside presence mainly with Dan (Tobiloba) and Gage (Fry). And with the other guys playing each of their roles very well, it was a huge task to beat them.
I know your season didn't end the way you wanted it to, but you still have to be awfully proud of what this team accomplished. Are you surprised that this team was so successful, considering that four starters had to be replaced from last year's squad?
No, not at all. During this last summer I knew that if we got better at some stuff, this team could be really good. Losing the four we lost was definitely tough, but I knew that we had the pieces to do something special this year.
Your team fell into a big hole against West Fork before making a late comeback. What fueled your rally?
The experience that we had been in those situations before. We had played in some big games throughout the season, and we knew what we were capable of. It was just a matter of executing.
I see West Fork had four players in double figures and three of them combined to make eight 3-pointers. Did their balanced attack make them difficult to defend?
Yeah, watching the film and looking at the stats we saw that they had a bunch of shot-makers on their team, which made it difficult. West Fork was the most complete team we played all year.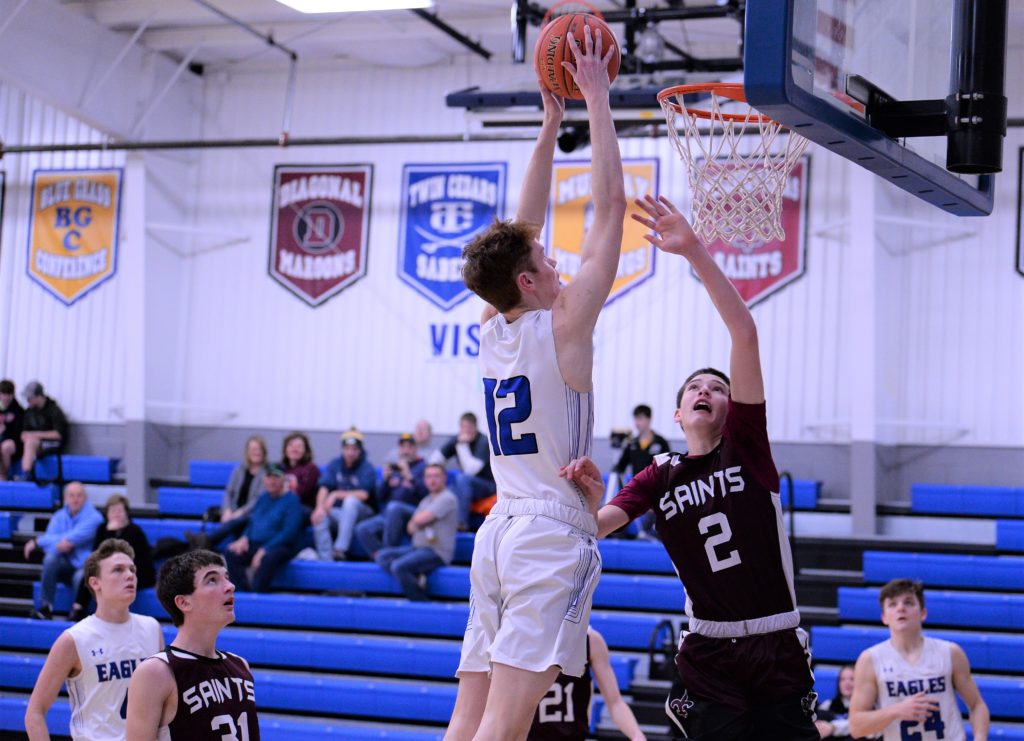 You averaged about two made 3-pointers per game this season. Do you have a favorite spot from behind the arc that you like to shoot from?
No, I've practiced 3s from everywhere. It is just a matter of shooting in rhythm with the offense.
Has it sunk in yet that your high school career is over?
I don't think that it has completely sunk in.
What will you miss the most about playing for Ankeny Christian Academy?
The friendships I was able to build over the course of four years. I have had the privilege to build friendships with some of the guys from this team and the past teams which has been awesome.
Do you plan to attend any of the games at the state tournament? Who do you think will win the Class 1A title?
At this point I don't know if I'll go, but as we get closer I might go to some of the games. I didn't follow many teams outside of our conference and who we played, but if West Fork gets some shots to fall like they have, they have a real shot.
Plans for next year? Will you be playing basketball somewhere?
I don't plan to play basketball after high school. As of right now the plan is to head to DMACC for a year then move on to Iowa State for civil engineering.