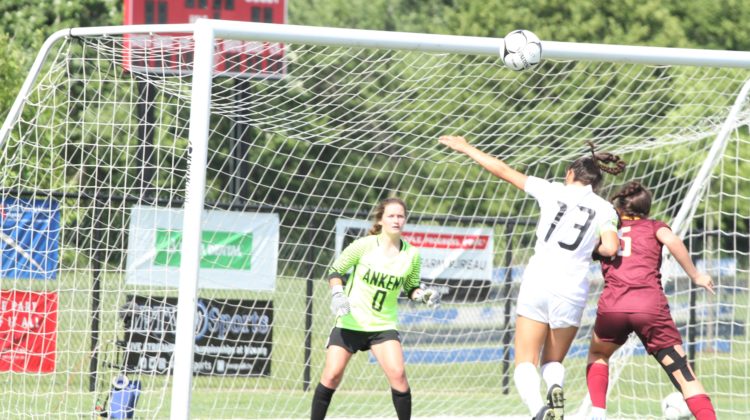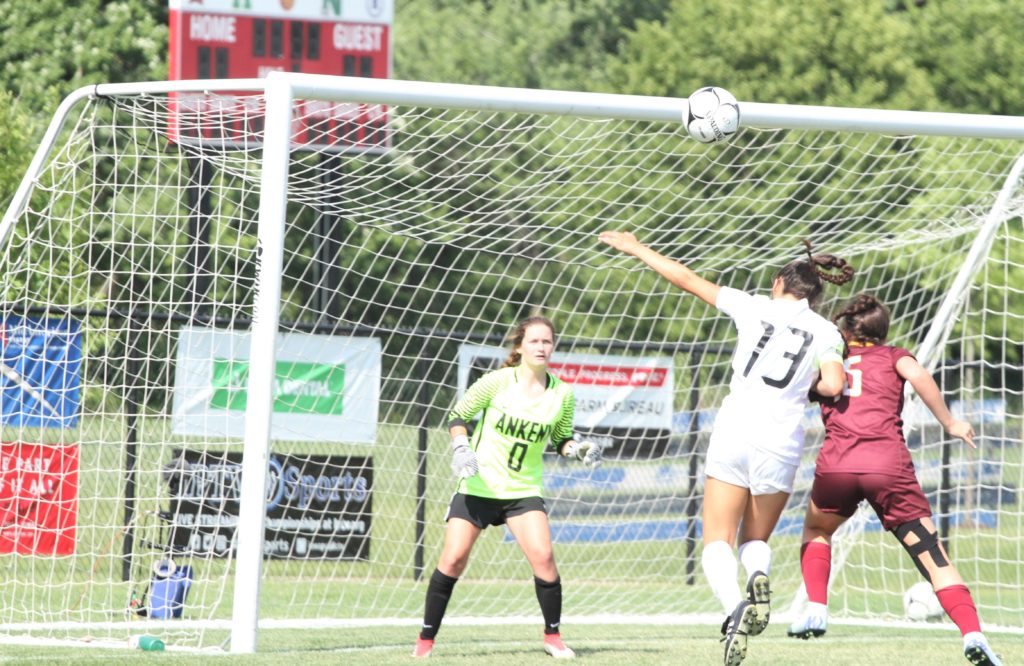 Ankeny's Brenny Frederick wasn't sure if she wanted to continue playing soccer.
Once she decided that she did, it wasn't difficult for the senior goalkeeper to make her future plans.
Frederick has committed to play for Simpson College next year.
"Playing soccer was the tough decision. Playing for Simpson was an easy decision," said Frederick. "Meeting with coach Jeremy (Reinert) put me at ease and made me feel comfortable in my decision-making. After a few days talking with my parents and some teammates, I decided this season couldn't be my last–I've got more soccer in me."
Frederick will be reunited with former Ankeny teammate Cambri Mason, who is a freshman midfielder for the Storm. There's another Ankeny tie to the program–Ankeny boys' coach and former Simpson standout Marcus Varnum is an assistant coach for the women's squad.
Frederick said she also considered playing for William Penn, where Ankeny girls' coach Simon Brown is an associate head coach for the Lady Statesmen.
"Obviously, I already have a good relationship with coach Simon and I was looking into playing for him for another four years," Frederick said. "Ultimately, the academics at Simpson were my deciding factor."
Frederick was named to the all-tournament team after helping Ankeny to the Class 3A state title last season. She did not allow a goal in the state tournament.
Frederick was also selected to the Class 3A all-state second team by the Iowa Girls' Coaches Association. She allowed just four goals while helping the Hawkettes to an 18-4 record.
Frederick said the smaller Simpson campus felt like home to her.
"I met with some of the players and they were wonderful and inviting," she said. "Overall the staff, students and everyone else I met at Simpson really welcomed me into the community."