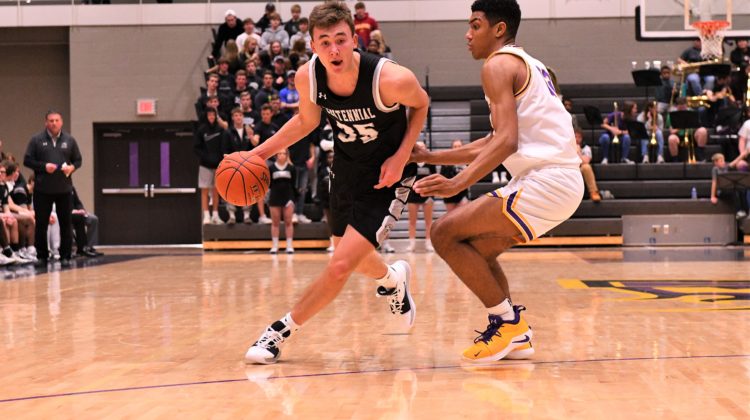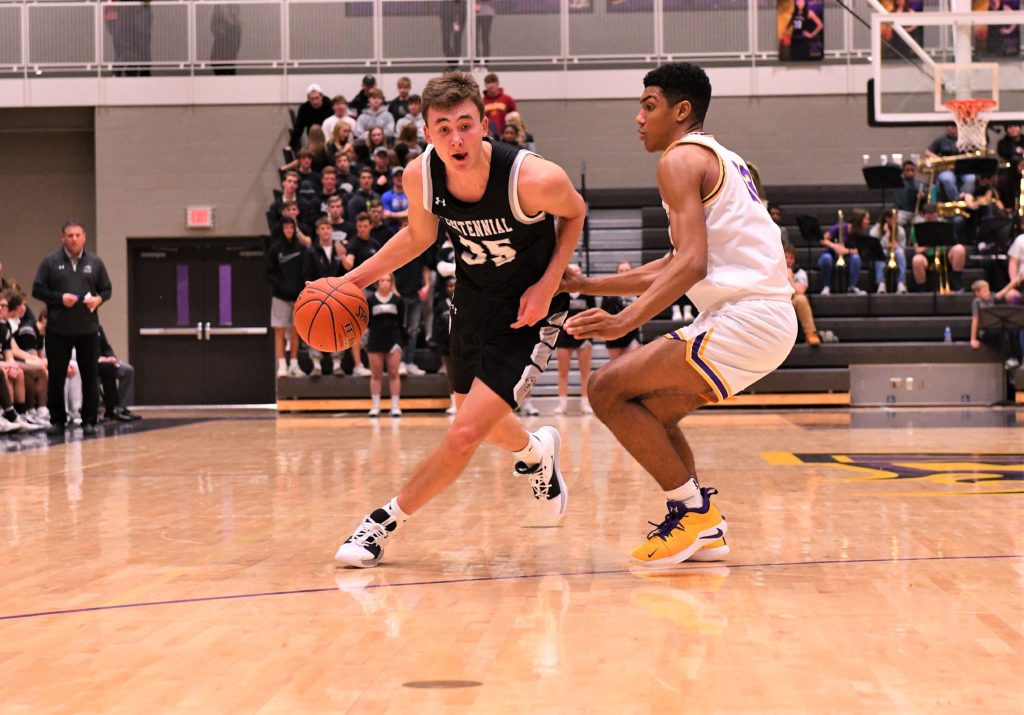 A trip to the Class 4A state tournament is only 32 minutes away for the Ankeny and Ankeny Centennial boys' basketball teams.
The top-ranked Jaguars (22-1) will meet CIML Central Conference rival Johnston (15-7) in a substate final on Tuesday at Southeast Polk, while the Hawks (17-5) will face Sioux City East (17-4) at Fort Dodge. Both games begin at 7 p.m.
"We have all the confidence in the world right now," said Centennial center Cody McCullough, who is averaging 13.8 points and 11.5 rebounds per game. "We just have to do our thing, and we'll be fine."
Centennial is seeking its first trip to the state tournament under coach Bob Fontana. The Jaguars have reached the substate final for the first time since 2016.
Centennial already owns two victories over the Dragons. The Jaguars posted a 57-40 win at Johnston on Dec. 13, then won the rematch at Centennial, 78-55, on Jan. 14.
"We just have to keep playing hard and keep practicing," said Centennial guard Preston Kelling, who scored 14 points in the Jaguars' 55-38 victory over Des Moines Roosevelt in a semifinal game on Friday. "We've got to keep doing the little things, and hopefully we'll come out with the 'W'."
Johnston was 5-6 at one point, but has won 10 of its last 11 games, including seven in a row. The Dragons advanced to the substate final with a 65-60 win over No. 9 Indianola.
Johnston relies on a balanced attack. Six different players average between 5.9 and 11.9 points, including sophomore Trey Lewis, who scored a combined 34 points in back-to-back wins at Ankeny and Valley last month.
"They're playing very well right now, and they're playing a lot of guys," Fontana said. "They had a war against Indianola, and those are two good teams. Our substate is one of the toughest–if not the toughest one–in the state. It's going to be a war. You get two good teams together, it should be that way."
Ankeny, meanwhile, is seeking its first state tournament berth since 2012. The Hawks have reached the substate final for the first time in three years.
Sioux City East has won 10 of its last 12 games. No. 7 Council Bluffs Lincoln is the only opponent from Iowa to defeat the Black Raiders, having done it twice.
Sioux City East advanced to the substate final with a 46-43 win over Ames, an opponent that Ankeny defeated twice by scores of 64-22 and 45-42. The Black Raiders overcame a 12-point deficit with 3 minutes left in the third quarter, scoring the go-ahead basket with just 8 seconds remaining on a layup by Aden Gomez.
"The first 2 1/2 quarters isn't normally how we play, but we came alive in the middle of the third," East coach Ras Vanderloo told the Sioux City Journal. "We showed a little toughness, a little more effort on defense. We didn't have a lot of energy early, but I give our guys a lot of credit. They were resilient, hung in there and played tough."
Sayvion Armstrong led East with 21 points. He also assisted on Gomez's game-winning basket.
"(Ames) slowed the game down which is not really our style, but we have to be able to control the game how we want to, pick it up and slow it down when we want to," Armstrong told the Sioux City Journal. "At the end we just wanted to get an open shot, get to the lane, get a layup. We're only down one so we don't need anything crazy. Just try to get a layup and make sure we finish and that's what we did."
Sioux City East starts five seniors and three of them average in double figures–Jaleque Dunson (19.9), Danny Callahan (15.1) and Armstrong (13.6). Ankeny counters with a high-scoring trio of its own in Braxton Bayless (22.6), Jaxon Smith (14.6) and Jordan Kumm (9.7).
"The key to beating them will be playing our fast style and rebound like we have been and playing good team basketball," said Bayless, who poured in 26 points in the Hawks' 66-46 win over Fort Dodge on Friday.
Ankeny coach Brandt Carlson said the two teams are very similar.
"I think for them they want to score in the 80s," Carlson said of the Black Raiders. "They have a 20-year tradition of going to the state tournament (on a regular basis). They have great coaches, and they have three really good players. They have a bunch of guys who have been to the state tournament before. It's going to be a heck of an opportunity for us, and we're just thankful to have it.
"We know it's going to be a battle," he added.