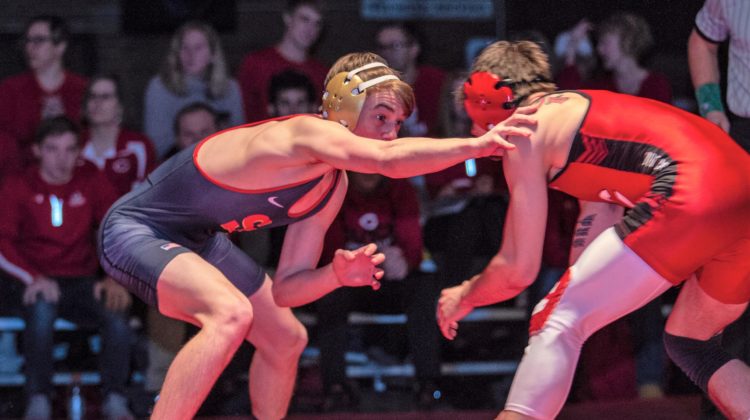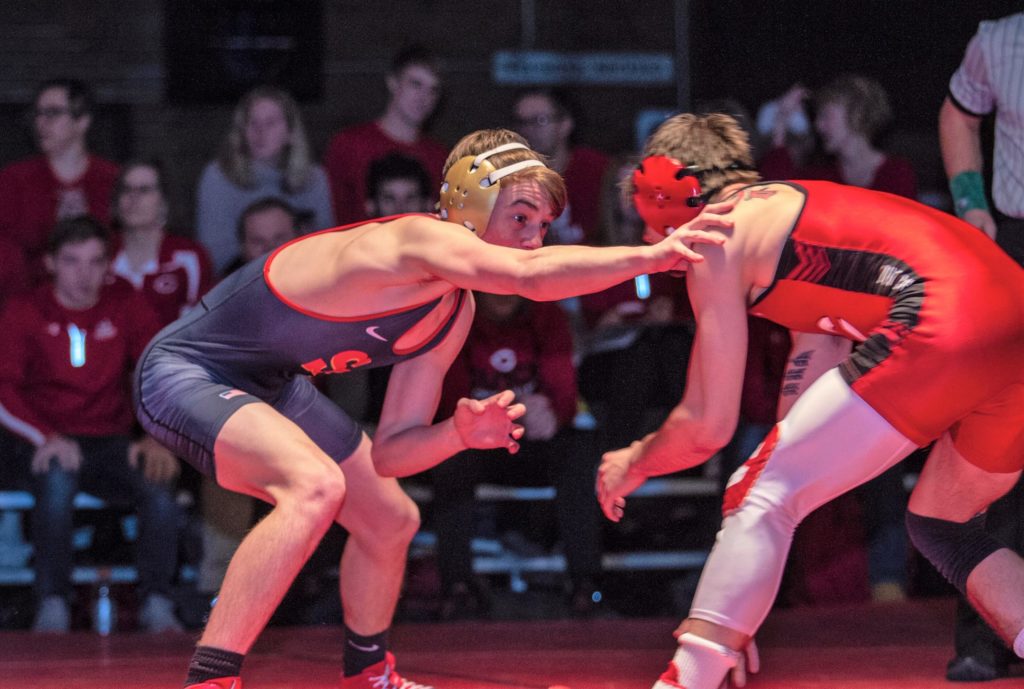 Spencer Anderson has been wrestling and playing soccer for most of his life.
When Anderson graduated from Ankeny High School in 2018, he elected to attend Simpson College in Indianola, where he would focus on just one sport–wrestling.
Now, Anderson has been forced to give up that sport as well.
After suffering multiple concussions over the last several years, Anderson has been told by doctors that he should never compete again–either on the wrestling mat or on the soccer field.
"They're just scared for my long-term health," Anderson said.
The sophomore 133-pounder was warming up before a wrestling dual meet in November when he took another blow to his head.
"I don't know what happened," he said. "I was wrestling, and coach (Dylan Peters) told me not to wait (to get checked out). He said I didn't look very good."
A visit to the trainer resulted in Anderson being diagnosed with yet another concussion. He estimates that he's had five or six of them altogether.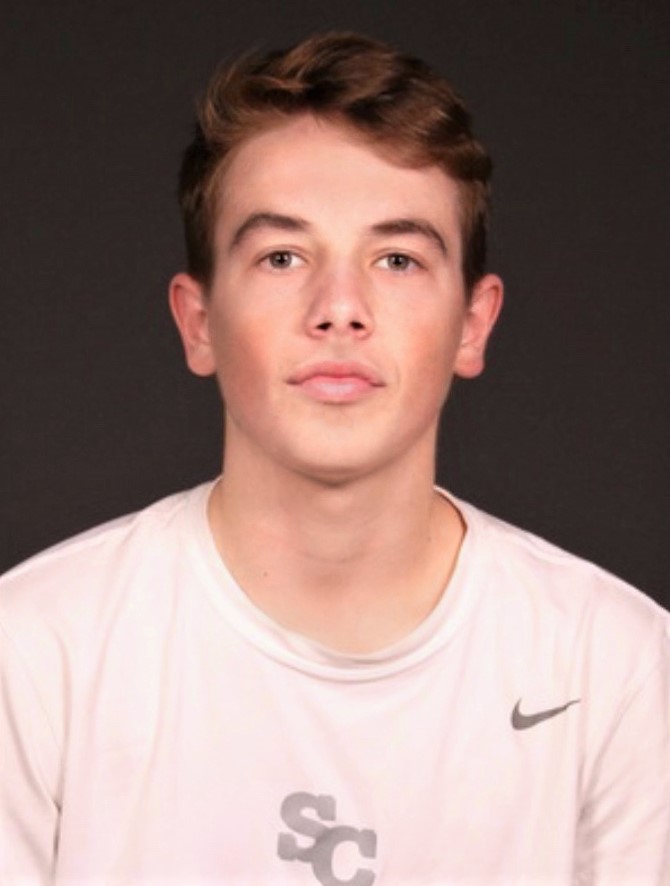 "The trainer here now is the trainer who was at Ankeny my junior and senior year, so he knew (about my previous concussions)," Anderson said. "Some of them may be conjoined. Some have counted as one, and some have counted as two.
"I got my first one in the eighth grade when I got in a car accident," he added.
Anderson was a two-sport standout at Ankeny. He placed seventh at 132 pounds in the Class 3A state wrestling tournament as a senior, and he also started on the Hawks' soccer team that placed third in Class 3A.
All but one of Anderson's other concussions resulted from wrestling. The other one occurred during soccer.
Anderson then went to see the head doctor at Unity Point in Urbandale, who also oversees the Simpson athletic programs.
"He reviews everything related to the head," Anderson said. "He saw me last year because I had (a concussion) then, too. He wouldn't clear me."
Anderson didn't realize how serious his situation had become.
"(The doctors) had talked about it, but I never thought it would get to this point," he said.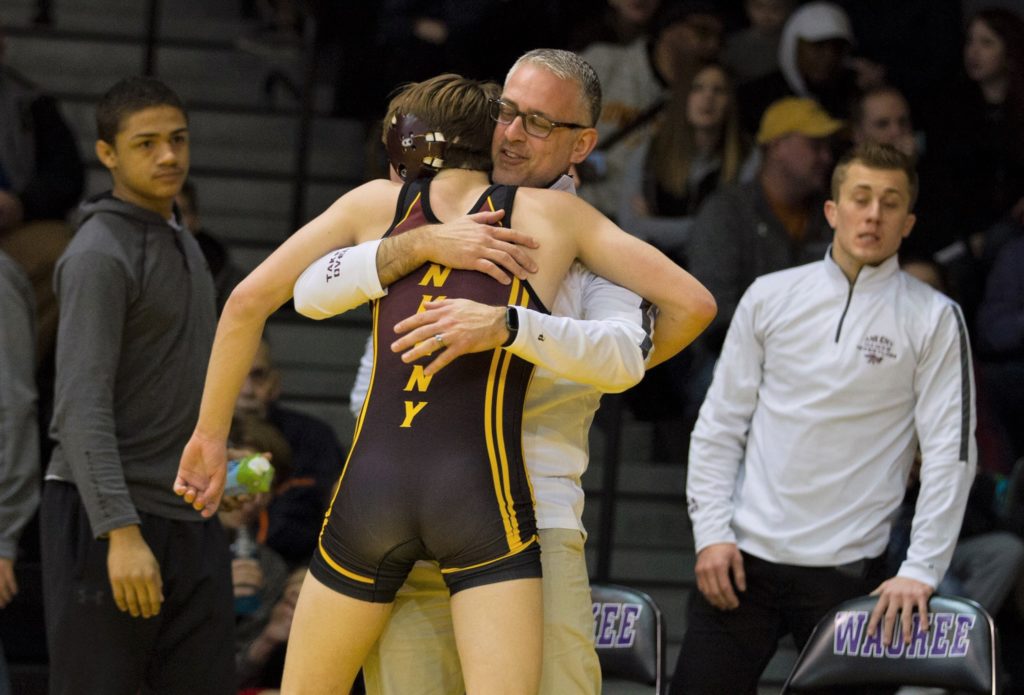 At first, Anderson refused to believe the diagnosis.
"I fought it for a few weeks and just kept going and going," he said. "I got three or four second opinions, and they all shot it down."
Anderson was hoping that perhaps he could give up wrestling and just play soccer instead. Simpson soccer coach Rick Isaacson had even reached out to him last spring to gauge his interest in playing for the Storm.
"I thought it would be (an option), but they wouldn't let it happen," he said. "So I basically had no choice."
Now, Anderson would like to become a coach. He's especially interested in helping out with the Ankeny wrestling program, because his younger brothers, Trever and Jace, are both members of the squad.
"I've talked with (head coach) Jack (Wignall) about helping coach and touched base a little bit, but that's my ultimate goal is to be there next season and help those kids get better alongside Jack and (assistant coach) Austin (Anderson) if they'll have me," said Anderson, who has a double major in Business and Sports Administration. "I would also help out at Simpson."
Anderson is hoping to receive his coaching authorization in April at DMACC. If all goes well, there's a good chance he'll be back on the wrestling mat next winter–albeit in a different role.
"That's exactly where my mind is at," he said. "I want to be a part of it somehow if I can't be competing, especially with my brothers on the team."