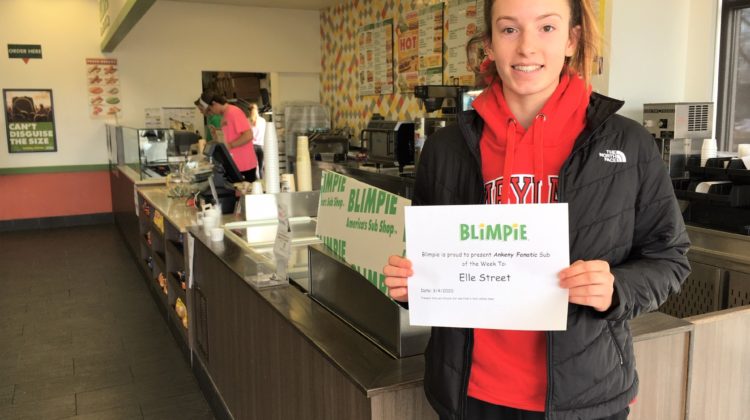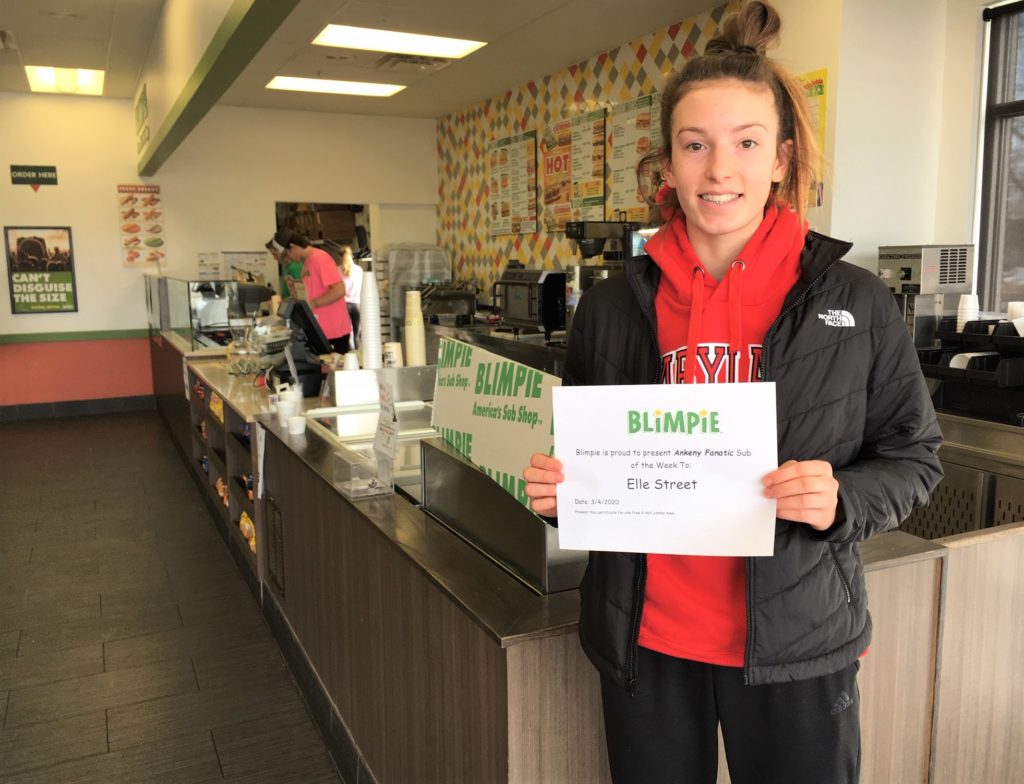 Sophomore guard Elle Street is a member of the Ankeny Centennial girls' basketball team. She helped the Jaguars to a 13-10 record this season.
Street averaged 2.2 points and 1.3 rebounds per game. She also contributed 20 assists, 12 steals and nine blocks.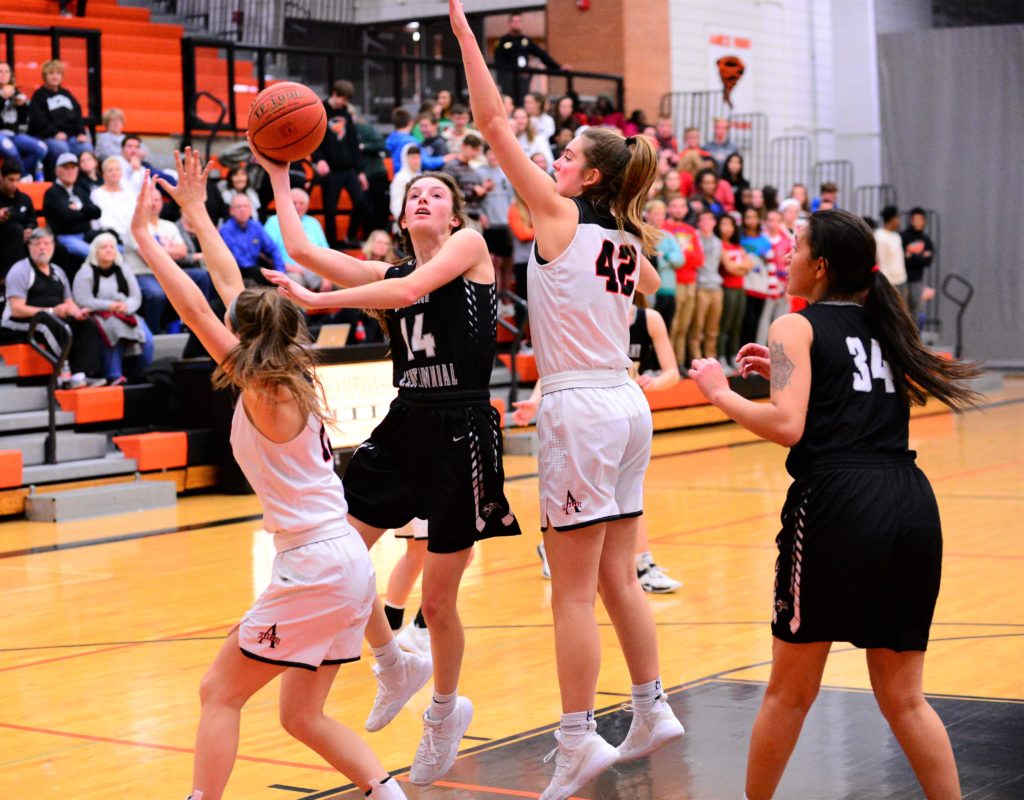 "Elle is one of our best athletes and used those abilities to defend the best players in the CIML," said Centennial coach Scott DeJong. "Elle was one of our best on-ball defenders and was able to impact games taking away the other teams' best player."
Street scored a season-high seven points in wins over Des Moines Hoover and Des Moines Roosevelt.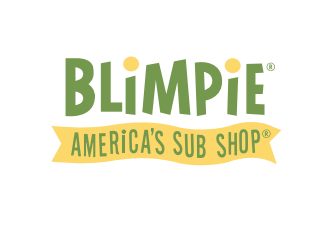 https://www.blimpie.com/stores/12219?latitude=41.7474373&longitude=-93.5984381