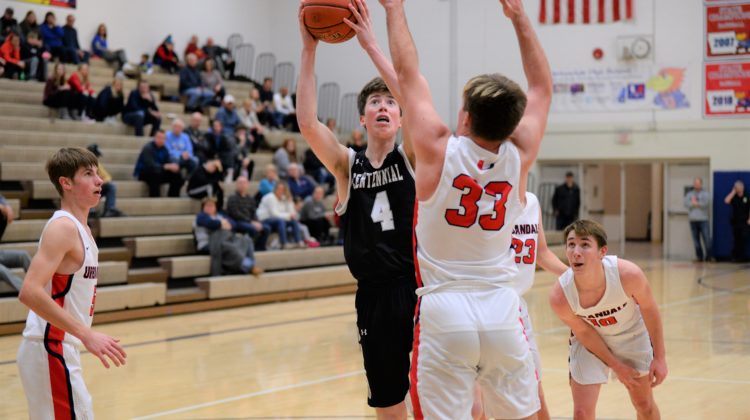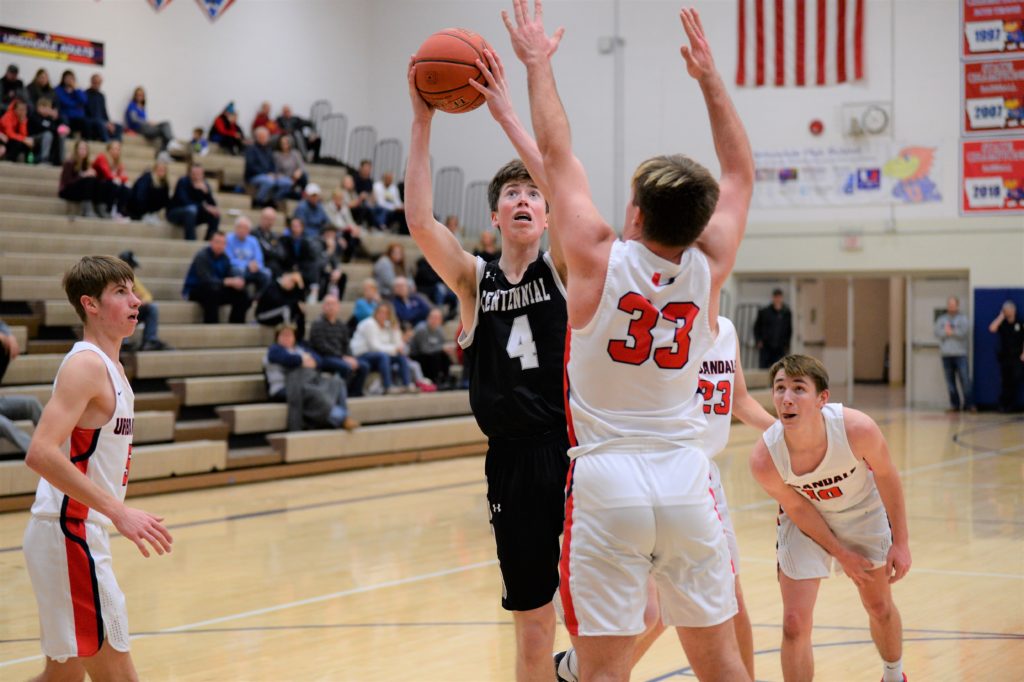 A lot of eyes will be on Ankeny's Braxton Bayless and Ankeny Centennial's Cody McCullough during next week's boys' Class 4A state basketball tournament.
North Scott's Ty Anderson, Iowa City West's Even Brauns and Waukee's Tucker DeVries will also garner plenty of attention at Wells Fargo Arena.
Those are just some of the stars who could lead their teams to a state championship, but it's often the emergence of an under-the-radar player who can make the difference between winning and losing.
Here, then, are some other players to keep an eye on during the Class 4A tournament:
Pryce Sandfort, Waukee: The freshman is the younger brother of Payton Sandfort, who combines with DeVries to average more than 41 points per game for the Warriors. Pryce, though, is a potential star as well in the Class of 2023. He averages 9.3 points and is shooting 46.4 percent from 3-point range (51-of-110). If opposing defenses focus too much of their attention on Waukee's two junior stars, Pryce could have a breakout tournament for the Warriors.
Landon Eiland, North Scott: The junior averages 8.3 points per game for a team that relies heavily on seniors Sam Kilburg and Anderson, who combined to take every one of North Scott's shots in the second half of its miraculous victory over Waterloo West in the substate final. Kilburg is the Lancers' best 3-point shooter, but Eiland isn't far behind–he's making 41.3 percent of his attempts (43-of-104). The Lancers don't have to score a lot to win–they usually win with defense and a patient offense that leads to high percentage shots. They'll need some production, though, from someone other than Anderson and Kilburg.
Colin McAleer, Ankeny Centennial: The junior guard is part of the Jaguars' balanced scoring attack where all five starters average between 7.5 and 13.9 points. McAleer is often the team's fifth option, but he is shooting 40.2 percent from behind the arc (45-of-112). All but 12 of his baskets have come from 3-point range. Centennial has relied on a strong defense and a huge rebounding effort all season. Some timely 3-point baskets from McAleer could help the Jaguars cut down the nets on Friday night.
Sam Wellman, Davenport North: Wellman is one of only two seniors among the Wildcats' top eight scorers. He averages 7.1 points and leads the team with 41 3-point goals. Davenport North's top two scorers are juniors Jayden Houston and Quincy Wiseman, who will likely draw most of the attention from Centennial in the quarterfinals on Tuesday night. The Wildcats weren't even supposed to make the state tournament, but now they're here and for seniors like Wellman, any game could be his last one. Unlike many of his teammates, he won't have a chance to come back next year.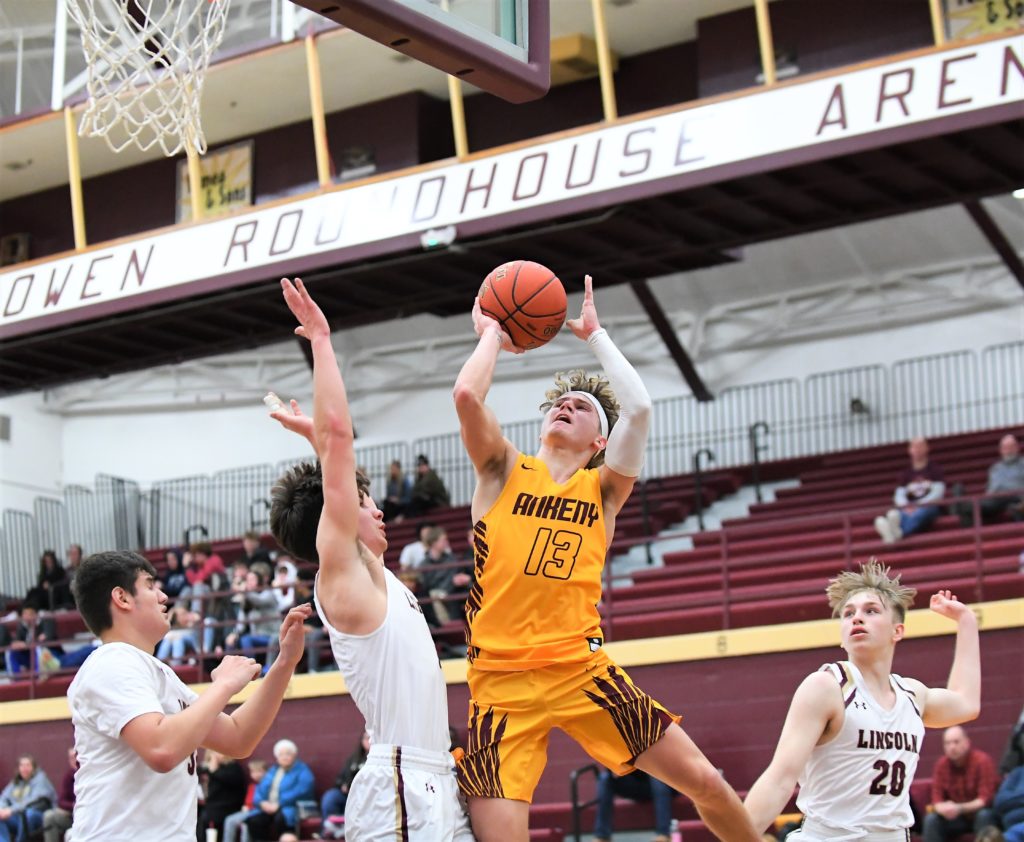 Nicholas Pepin, Iowa City West: The Trojans don't shoot a lot of 3-pointers–most of their offense revolves around Brauns, a 6-foot-9 load in the paint who averages 15.1 points while shooting nearly 70 percent from the field. But Pepin, who averages 10 points, could be a key to Iowa City West's title hopes. He made 2-of-4 attempts from 3-point range and scored 13 points in the Trojans' 55-36 win over Pleasant Valley in a substate final. He has 34 3-pointers for the year, despite shooting just 29.3 percent from behind the arc. The Trojans will need somebody to take the pressure off of Brauns, and Pepin could do just that.
Jordan Kumm, Ankeny: The senior guard has struggled in the postseason, scoring just one point on 0-for-9 shooting in the Hawks' two substate victories over Fort Dodge and Sioux City East. However, Kumm is averaging 8.9 points for the season, and he remains the team's No. 3 scoring threat behind Bayless and Jaxon Smith. In the season opener at Des Moines North on Dec. 3, Kumm poured in a career-high 29 points while Bayless was serving a four-game suspension. If Kumm can regain his shooting form, the Hawks are capable of pulling off an upset against Iowa City West and earning a top-four finish.
Ben Sernett, Cedar Falls: If the Tigers are going to win a third consecutive state title, they'll need players like Sernett to step up in the state tournament. He averages just six points per game, but went 5-for-9 from the field and scored 14 points in the Tigers' 53-44 win over Dubuque Hempstead in a substate final. Only three Cedar Falls players average in double figures, and none scores more than 11.7 points per game. That's why the Tigers will need their role players to continue to contribute heavily.
Omaha Biliew, Dowling Catholic: Nobody considers the 6-foot-7 freshman to be an under-the-radar player. After all, he's been listed as a top-five national recruit in the Class of 2023. However, the transition to the varsity level has been a bumpy ride for Biliew, who is averaging just 6.3 points and 3.6 rebounds. His shooting numbers aren't great, either–he's making 40.9 percent of his shots and 58.3 percent of his free throws. The talent, though, is clearly there. It's just a matter of time before Biliew blossoms into the star that everyone expects him to be. Will the state tournament be his coming-out party?