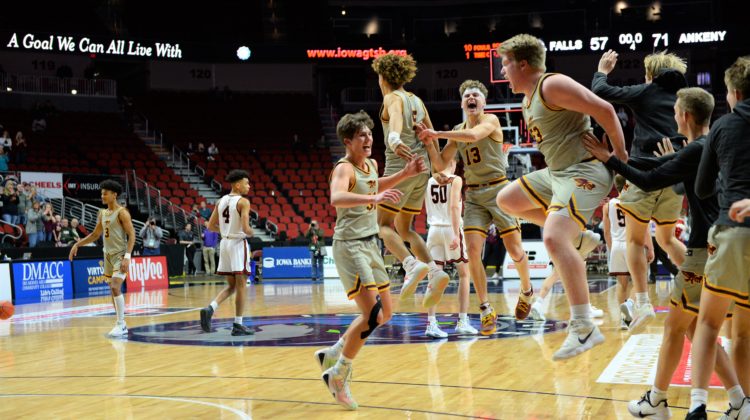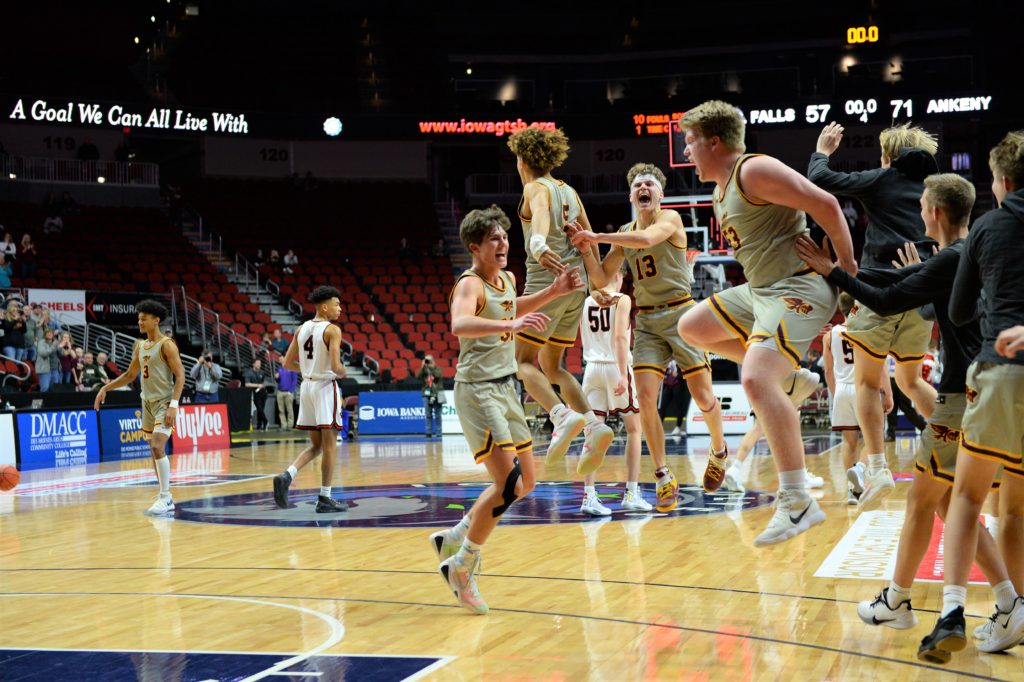 There won't be a Jag-Hawk showdown in the boys' Class 4A state basketball tournament.
Both Ankeny and Ankeny Centennial had a chance to advance to Friday's title game, but only the Hawks came through with a victory in Thursday's semifinals at Wells Fargo Arena.
Sixth-seeded Ankeny made 12-of-22 3-pointers and rolled to a 71-57 win over two-time defending champion Cedar Falls. Jordan Kumm went 6-for-9 from behind the arc and had 18 points to lead the Hawks.
Earlier, top-seeded Centennial dropped a 68-62 decision to No. 4 Waukee. The Warriors used a 15-0 run in the first half to build a 34-25 halftime lead, then held off the Jaguars down the stretch.
The loss ended an 18-game winning streak for Centennial. The Jaguars (24-2) will face Cedar Falls (22-3) in the consolation game at 11:55 a.m. on Friday.
Ankeny (20-5) will meet Waukee (23-2) in the championship game at 8:35 p.m. The Hawks are seeking their second state title–they won their only crown in 1995.
The Iowa High School Athletic Association has announced that both games on Friday will be played with spectator restrictions due to increasing concern of the spread and impact of novel coronavirus (COVID-19).
Check back later for complete coverage of both semifinal games.