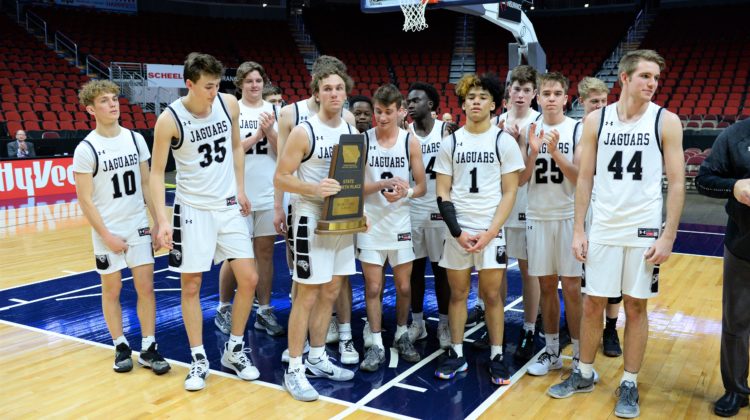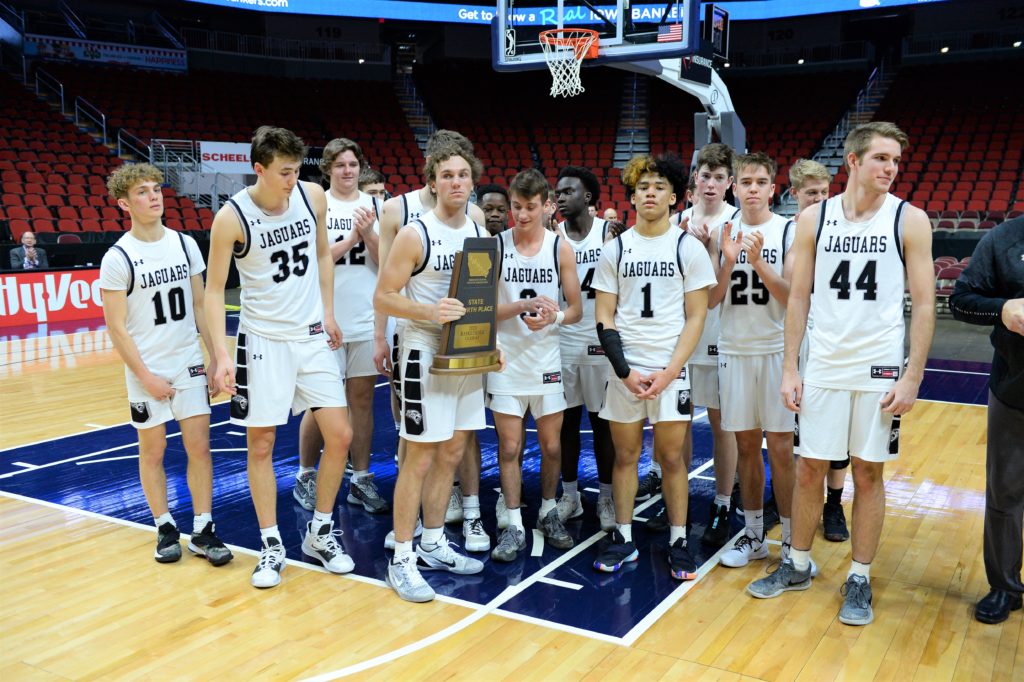 The Ankeny Centennial boys' basketball team placed fourth in the Class 4A state tournament.
The top-seeded Jaguars lost to two-time defending champion Cedar Falls, 65-58, in the consolation final on Friday at Wells Fargo Arena. They finished the best season in school history with a 24-3 record.
"I'm very, very proud of these guys," said Centennial coach Bob Fontana. "We did some historical things this season."
Cody McCullough closed out his career with a monster game, racking up 21 points and a school-record 24 rebounds. Jaron Crews and Micah Johnson each had 12 points for the Jaguars.
Josh Ollendieck led Cedar Falls (23-3) with 16 points. Trey Campbell and Chase Courbat each added 13.
The game was played before a sparse crowd. Each team was limited to 100 spectators due to increasing concern of the spread and impact of novel coronavirus (COVID-19).
"I felt more loose, I guess," said Johnson. "Obviously, nobody was there so it didn't really feel like a state tournament game. It's just how it was."
Check back later for complete coverage of the game.