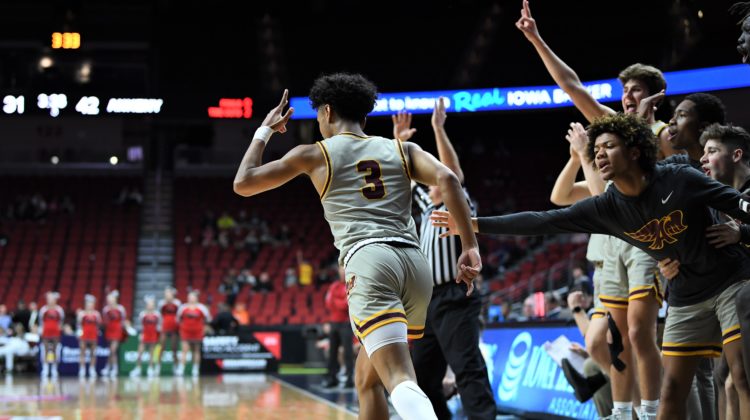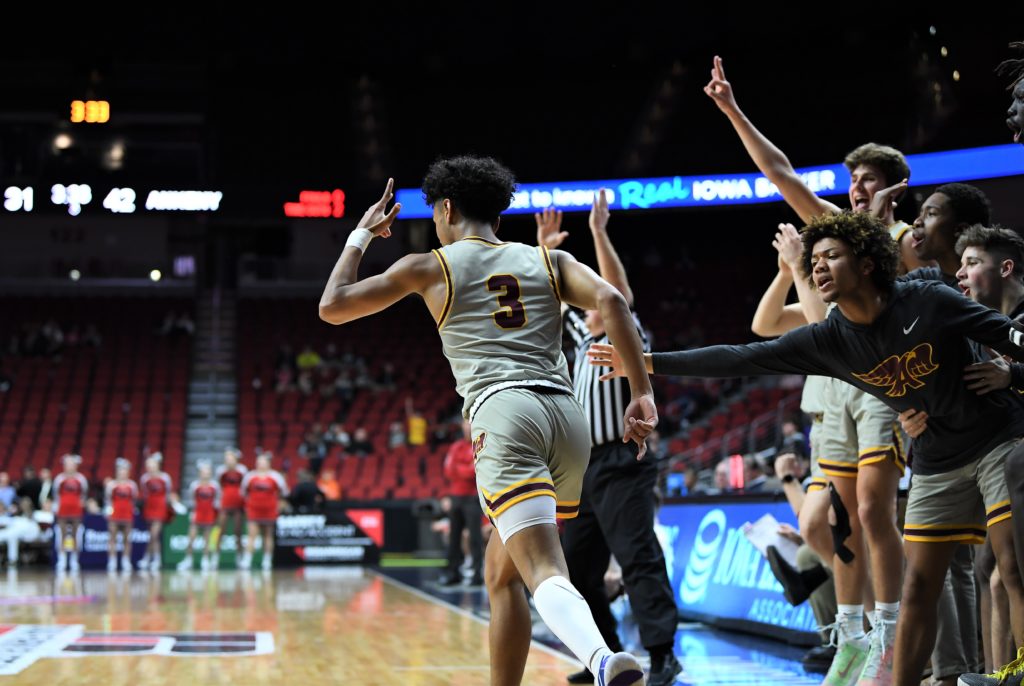 The boys' Class 4A state basketball tournament has included a little bit of everything.
Thrilling finishes. Outstanding individual performances. And, of course, a heavy dose of novel coronavirus (COVID-19).
Friday's games will be played with spectator restrictions due to the national pandemic. But, at least the games will go on.
So who is going to cut down the nets later tonight at Wells Fargo Arena? Who will bounce back from a disappointing loss to win the consolation game?
Here are Ankeny Fanatic's predictions for the final day of the tournament: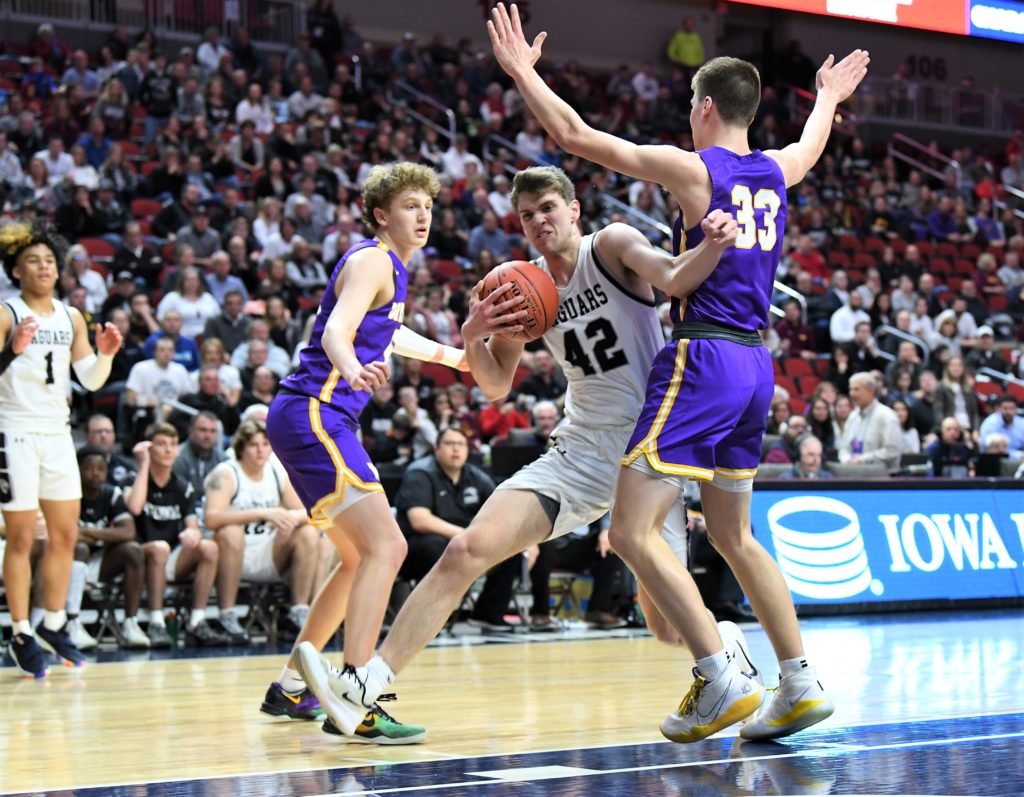 No. 1 Ankeny Centennial (24-2) vs. No. 2 Cedar Falls (22-3): Some people probably expected to see a 1 vs. 2 matchup in the Class 4A final, but instead the Jaguars will play the two-time defending champs for third place. The consolation game often is played under a subdued atmosphere, and that will be amplified today with the sparse crowd. So which team will have more motivation? Both squads had their championship dreams squashed in the semifinals, but the Jaguars showed a lot more fight in nearly coming back from a 14-point deficit against Waukee. Cedar Falls expected to be back in the title game, but the Tigers were overwhelmed by Ankeny in the first half and never fully recovered. The Tigers might be ready to go home after a long week in Des Moines, while the Centennial seniors will want to go out on a winning note. Prediction: Centennial 65, Cedar Falls 54.
No. 4 Waukee (23-2) vs. No. 6 Ankeny (20-5): I wrote earlier this week that this could be one of the most wide-open tournaments in recent memory, so it's  not too surprising that we get a 4 vs. 6 matchup in the final. Both of these teams are playing their best basketball of the season. The Warriors are riding a 13-game winning streak that includes victories over Valley and Centennial–avenging both of their losses–while Ankeny has won six in a row since dropping a 70-55 decision to Johnston on Valentine's Day. Waukee boasts the state's best two juniors in Tucker DeVries and Payton Sandfort, who combined for 37 points, 13 rebounds and 10 assists in the win over the Jaguars. The Hawks will counter with Braxton Bayless, who is probably the favorite to be named the all-tournament team captain on the strength of his 41-point eruption against Iowa City West in the quarterfinals. Waukee will likely play a lot of zone in an effort to slow down Bayless, so Ankeny will need another big shooting night from Jordan Kumm and Jaxon Smith–who combined for 10 3-pointers in the victory over Cedar Falls. I wrote on Thursday that I wouldn't make the mistake of picking against the Hawks again, but this will be Ankeny's third game in three days–while Waukee played its first game on Tuesday and then had a day off before the semifinals. The extra rest could be the difference tonight, especially if it takes more than 32 minutes to decide this one. I hope I'm wrong, but I think the Hawks' storybook run comes up just short. Prediction: Waukee 72, Ankeny 69 (OT).