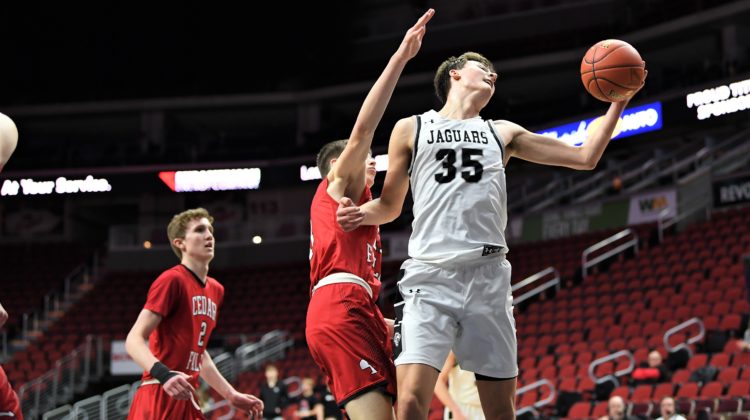 The Ankeny Centennial boys' basketball team dominated the CIML Central Conference during the regular season.
That probably explains why the Jaguars dominated the all-conference teams that were voted on by the league's coaches.
Senior forwards Cody McCullough and Micah Johnson as well as junior guard Jaron Crews were all unanimous picks to the first team. The trio led Centennial to its first conference title since 2015, and the Jaguars won the league by three games over Ankeny and Dowling Catholic.
Senior guard Braxton Bayless of Ankeny was also a first-team selection. Both Bayless and McCullough were repeat picks.
Bayless averaged 22.9 points and 6.6 rebounds while leading the Hawks to a 21-5 record and the Class 4A state championship. He also led his team with 96 assists and 43 steals.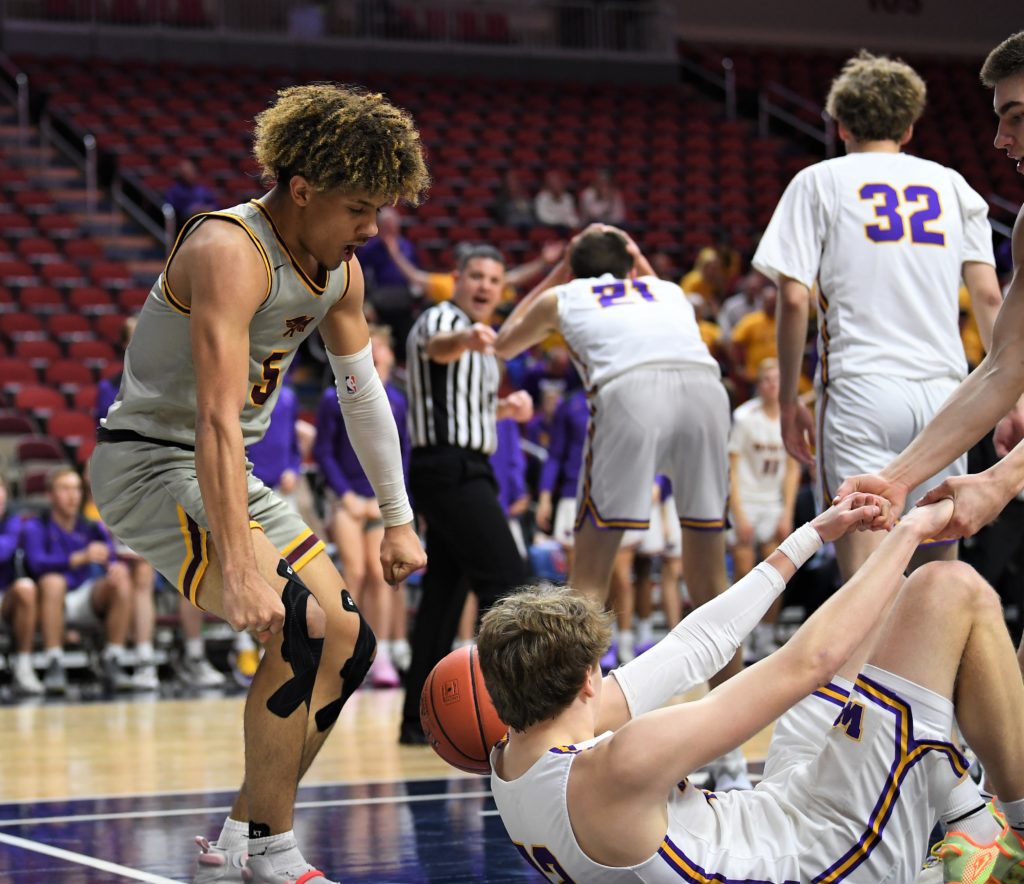 McCullough averaged a double-double with 14.1 points and 11.6 rebounds while shooting better than 70 percent from the field (112-of-159). The Wayne State recruit also led the Jaguars with 64 blocks.
Johnson averaged 12.3 points and 6.8 rebounds while helping Centennial to a 24-3 mark and a fourth-place finish in Class 4A. The Missouri S & T recruit shot 52.4 percent from 3-point range (11-of-21).
Crews averaged 13.5 points and led the Jaguars with 51 3-pointers. He also dished out a team-high 115 assists.
Senior guards Jaxon Smith of Ankeny and Preston Kelling of Centennial were both named to the second team. Smith was a repeat selection.
Smith averaged 14.5 points and 2.3 rebounds. He led the Hawks with 45 3-pointers.
Kelling averaged 9.3 points and 4.2 rebounds. He led the Jaguars with 43 steals.
Seniors Jordan Kumm and Nolan Otten and sophomore Ryan Crandall of Ankeny earned all-conference honorable mention along with junior Colin McAleer of Centennial. Kumm received honorable mention for the second straight year.
Senior guard Matt Stilwill and junior forward Ryan Riggs of Dowling were also named to the first team along with junior forward Max Roquet of Johnston. Stilwill was also a unanimous pick.
Other second-team selections were senior forwards Drew Daniel of Dowling and Cal Watson of Urbandale, junior guard Keyshaun Brooks of Ames, and junior guard Reid Grant and sophomore guard Trey Lewis of Johnston.