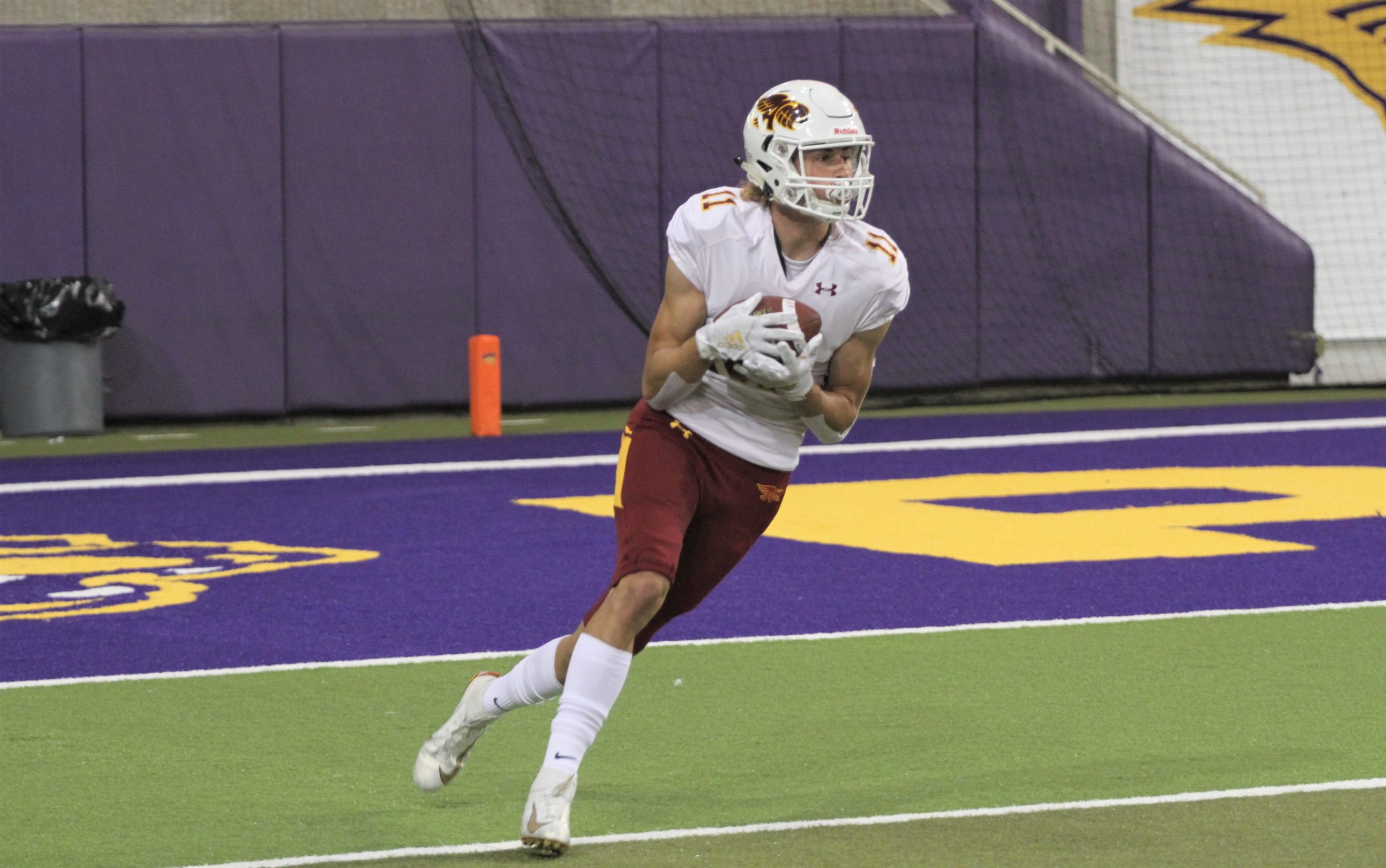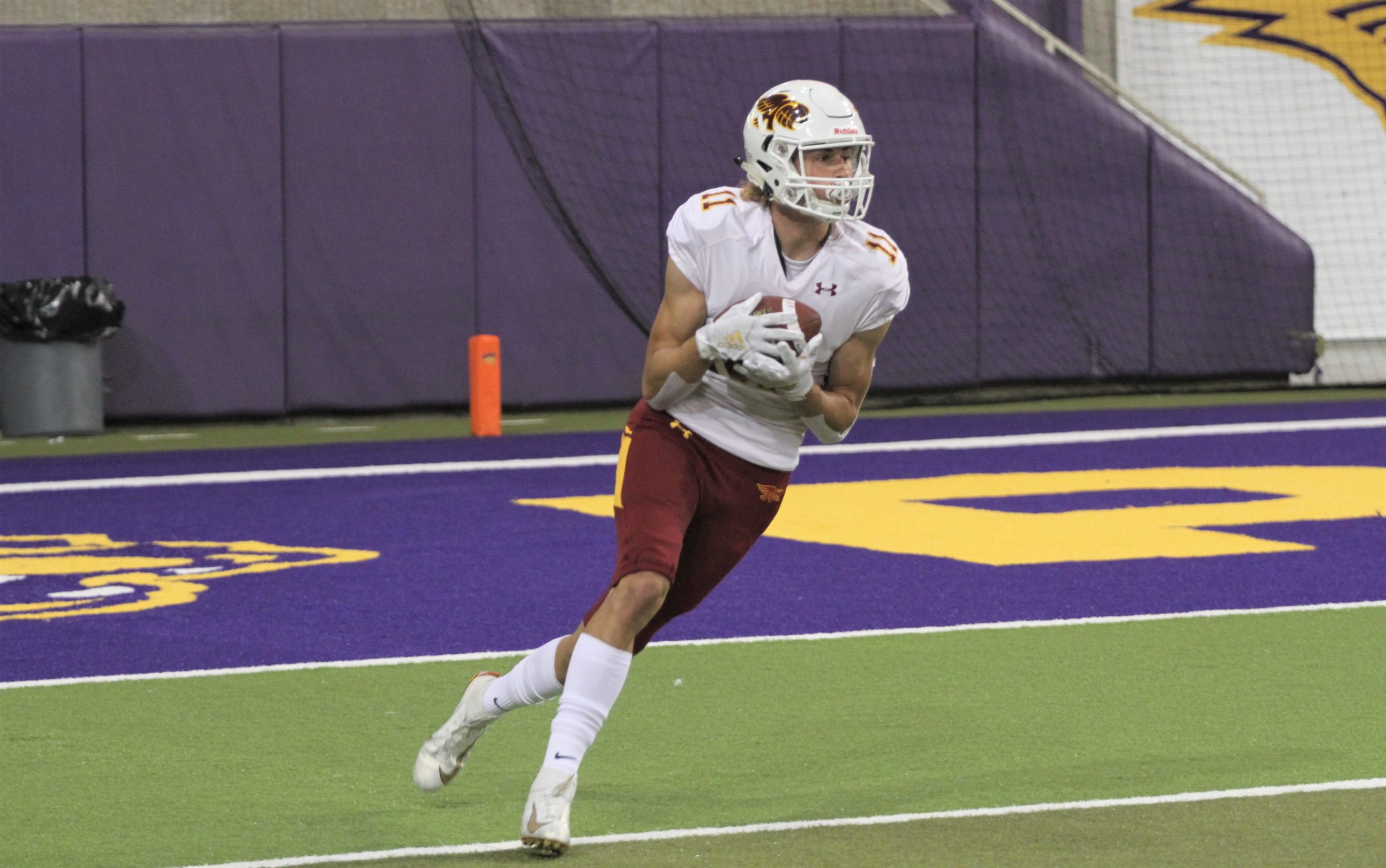 Ankeny football and baseball star Brody Brecht has decided to stay close to home.
The junior wide receiver and hard-throwing pitcher announced on Twitter Thursday that he has narrowed his list of schools to Iowa and Iowa State.
"Appreciate all the schools who have believed in me, but I will be focusing on these two," Brecht tweeted.
Iowa's football and baseball programs are both recruiting Brecht. Iowa State does not have a baseball program.
"I sat down with my family and talked about where I see myself playing and what do I want and I felt the best fit was to stay in-state," Brecht said.
Brecht was named to the Elite all-state football team by The Des Moines Register after helping the Hawks to an 8-3 record and a Class 4A quarterfinal appearance last fall. He was the top receiving threat in Class 4A, racking up 35 catches for 796 yards and seven touchdowns.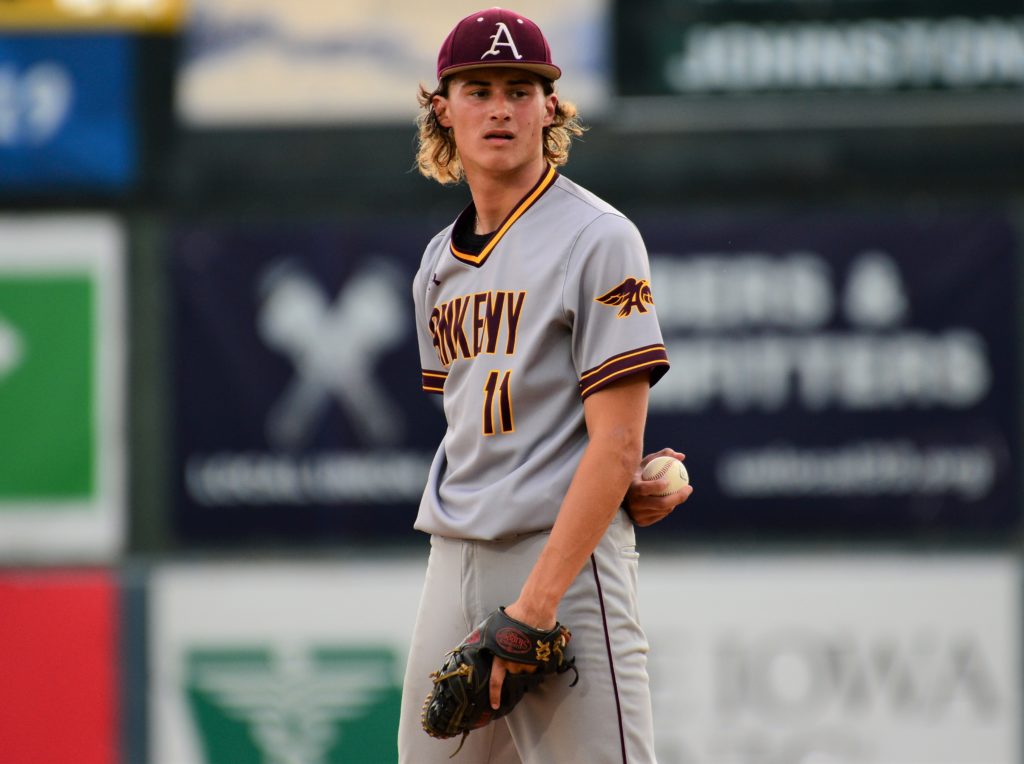 As a sophomore, Brecht led the Ankeny baseball team to a 21-18 mark and the school's first state-tournament appearance since 2013. He compiled a 6-3 record with a 2.46 ERA and 70 strikeouts.
At the plate, Brecht batted .371 with three home runs and 30 RBIs. He was a unanimous pick to the CIML Central Conference first team as an outfielder and was selected to a utility position on the Class 4A North Central all-district team.
Brecht said he currently held five offers for football and one for baseball.
"The process has been fun, but it has also been very stressful," he said.
Brecht is hoping to commit before his senior year begins.
"Hopefully, (it'll happen) this summer when I take my official visits," he said.