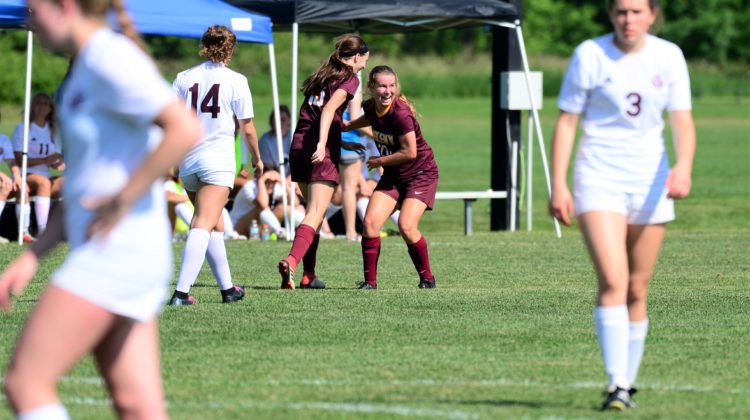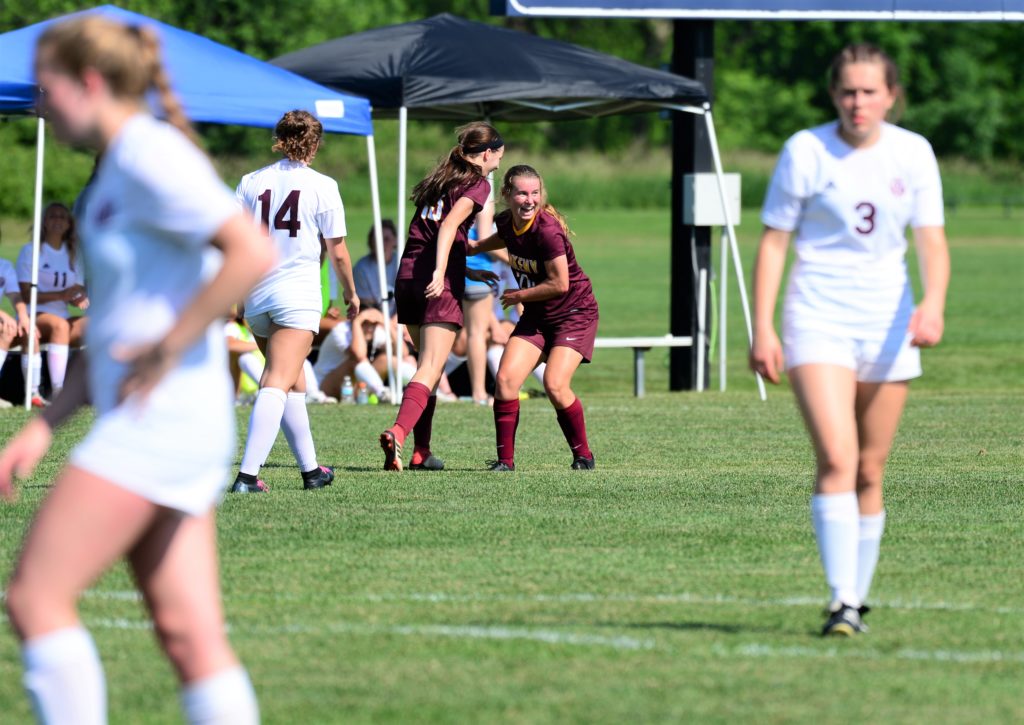 Ashley Harrington found out during her spring break trip to the Dominican Republic that her final soccer season at Ankeny High School could be in jeopardy.
"I didn't truly realize this pandemic could affect the season until I got an email from (coach) Simon (Brown) regarding the IGHSAU restrictions," Harrington said. "I'm not currently in the U.S. so I don't know what it is like at the moment. However, based off of things that have been affected and how people are reacting, I'm getting that it's pretty serious."
Following Sunday's announcements from Iowa Governor Kim Reynolds, all spring activities of Iowa's high school Unified Activities partners–the Iowa Girls' High School Athletic Union, the Iowa High School Athletic Association, the Iowa High School Music Association, and the Iowa High School Speech Association–will be prohibited through the state's K-12 school recommended closure of four weeks.
Gov. Reynolds announced the recommended closure after consulting with the Iowa Department of Public Health in an effort to slow the community spread of novel coronavirus (COVID-19) in Iowa.
"It's just important that we're keeping our student-athletes safe at this time and our coaches and all of our fans as well," said Ankeny Centennial Activities Director Scott Garvis. "We'll let the Department of CDC and the Iowa Department of Health and the Iowa Department of Education give us guidance on what's going to be best in keeping everyone safe."
Both Garvis and Ankeny Activities Director Andy Umthun said they have never before dealt with such immense challenges as high school administrators.
"I don't think in my wildest thoughts did I think anything like this would ever have to be worked through, especially not coming here for my first year at Ankeny," Umthun said. "But sometimes you're dealt a hand and you've got to work through it. It's like I told our coaches, 'The great ones adapt,' and that's what we're going to have to do."
The recommended closure date currently extends through Friday, April 10. Activities are scheduled to resume on Monday, April 13, but the schedule will be assessed as necessary with information from the Governor, Iowa Department of Public Health, Iowa Department of Education, and activity partners at the IGHSAU, IHSAA, IHSMA and IHSSA.
"Based on new information today from the Iowa Department of Public Health, now is the time to move to the next level of response," Gov. Reynolds said in Sunday's press release. "I am now recommending that all Iowa schools close for a period of four weeks to help mitigate the spread of COVID-19."
Centennial girls' track coach Andrew Kruzich said the suspension of the season could not have happened at a worse time for his sport. The Jaguars had already competed in two indoor meets and were preparing to move outdoors next week.
"At least soccer and some of the other sports go into June," Kruzich said. "This is Week 5 for us out of 14. I keep looking at those CDC recommendations that say no gatherings of more than 50 people for eight weeks, and I thought, 'That's the week up to state.' And I can't get off the bus–I've got 91 girls on the team."
Some of the spring athletes at Ankeny and Centennial were surprised by how quickly the coronavirus personally impacted their lives.
"When I first heard about the coronavirus, I definitely thought it wasn't going to be that bad," said Centennial golfer Lauren Sease. "But it has become a much bigger issue than I thought."
The first indication that the spring sports season could be postponed came during last week's boys' state basketball tournament at Wells Fargo Arena. On the final day of the tournament, each school was limited to 100 spectators due to the increasing concern over the spread of COVID-19.
"Before the state basketball tournament, the common hope was tennis might not be impacted given its relative minimal interaction, smaller gathering sizes and outdoor nature," said Ankeny boys' tennis coach Steve Smith. "However, as that week progressed, the tide changed rapidly. Andy (Umthun) and I spoke several times, and each time the tone was less optimistic. So, you could kind of anticipate what would happen based on parallel events, actions and announcements in other states and geographies."
Umthun said he was encouraged, though, by how the Ankeny community responded to the restrictions at the basketball tournament. And he's hoping that the level of cooperation and understanding will continue for the next several weeks.
"I think everyone has been very cooperative, and this started back with the basketball final," he said. "I had a lot of anxiety that that was going to make a lot of people upset, but our parents and community were awesome about it. I didn't get one complaint. We made sure that every parent was there along with a few others."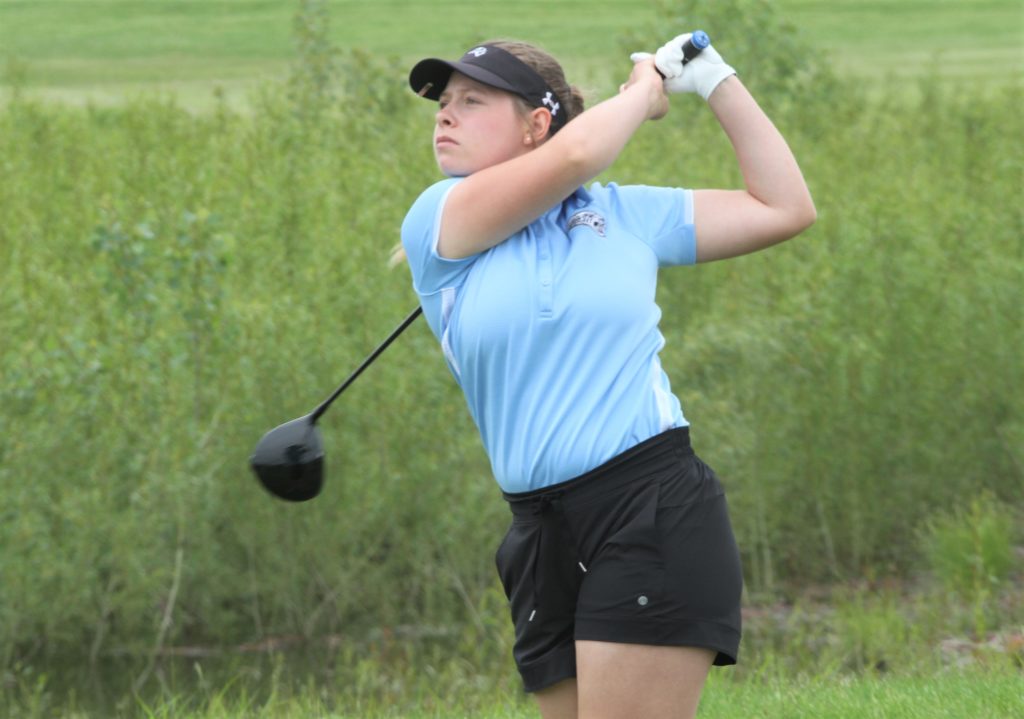 All IHSAA and IGHSAU sports are now in a prohibited period for practice, competition and sanctioned activity until the closure is lifted. This prohibition means no in-person contact between coaches/administrators and student-athletes for the duration of the period.
Many of the athletes will now try to practice on their own.
"From what I have seen I think most (golf) courses are closing, although my local course plans to keep the driving range open," Sease said. "I will definitely take advantage of the driving range over the next four weeks, as well as other indoor options that I have to try and stay prepared."
Likewise, Harrington and her teammates–who won the Class 3A state title a year ago–will do some workouts on their own.
"We definitely will try to work on some things during the suspension period," Harrington said. "We have some technical workouts that we will begin soon as well as some conditioning things to make sure that when the season starts we are ready to go."
Kruzich brought home some of the equipment for his sport–such as hurdles, shots and discs–with the idea that he could check them out to his athletes. But he was not allowed to do so.
"They are on their own. We can contact them electronically, so we've posted workouts for them to do," Kruzich said. "Soccer players have soccer balls at home. Our kids don't have a shot or a hurdle in their garage, but I understand the district wants to be absolutely stringent about this and not check stuff out. I even wiped it all down with disinfectant, but you can't do it. I think everybody else across the state is in the same boat, though, so it's fair."
Smith said he wants his players to follow the social distancing guidelines.
"At this point, safety and health is the most critical factor to consider, not only for our team and fans, but also for the people with which they come into contact," he said. "So, we will follow the social distancing guidelines very closely and encourage our players to do the same. For those players still insisting on playing to make sure they're ready for whenever the season starts, we are encouraging them still to follow social distancing concepts–good hygiene, not to gather in groups, keep distance from others on the court, etc."
Umthun said the response thus far from the Ankeny teams has been tremendous.
"Our coaches and athletes have been great," he said. "They're all trying to make the best of the situation and using the resources that we have. We're all just trying to do what we can during this strange time."
Smith came up with a creative solution using technology to keep his tennis players active.
"We're launching in-home training videos and using video conferencing for optional virtual one-on-one lessons," he said. "So, we'll still be continually improving as much as we can."
Both Garvis and Umthun are currently busy making plans for the resumption of activities next month and beyond.
"There's going to be a lot to do, just getting prepared what comes next and just getting ready for next year," Garvis said. "There's never time when we don't have anything to do. We'll stay busy."
Umthun said he and Garvis have had a lot of conversations in the last week.
"We've talked a lot about how we're going to handle things once and if we get back, and what that looks like," he said. "It's a tough time right now, and there are still a lot of unknowns. You get a little nervous when you see other states around us pulling the plug altogether, but we're staying optimistic and hopeful that we'll be able to get back on the date that is currently set. But we're also prepared if that gets extended on how we're going to handle things.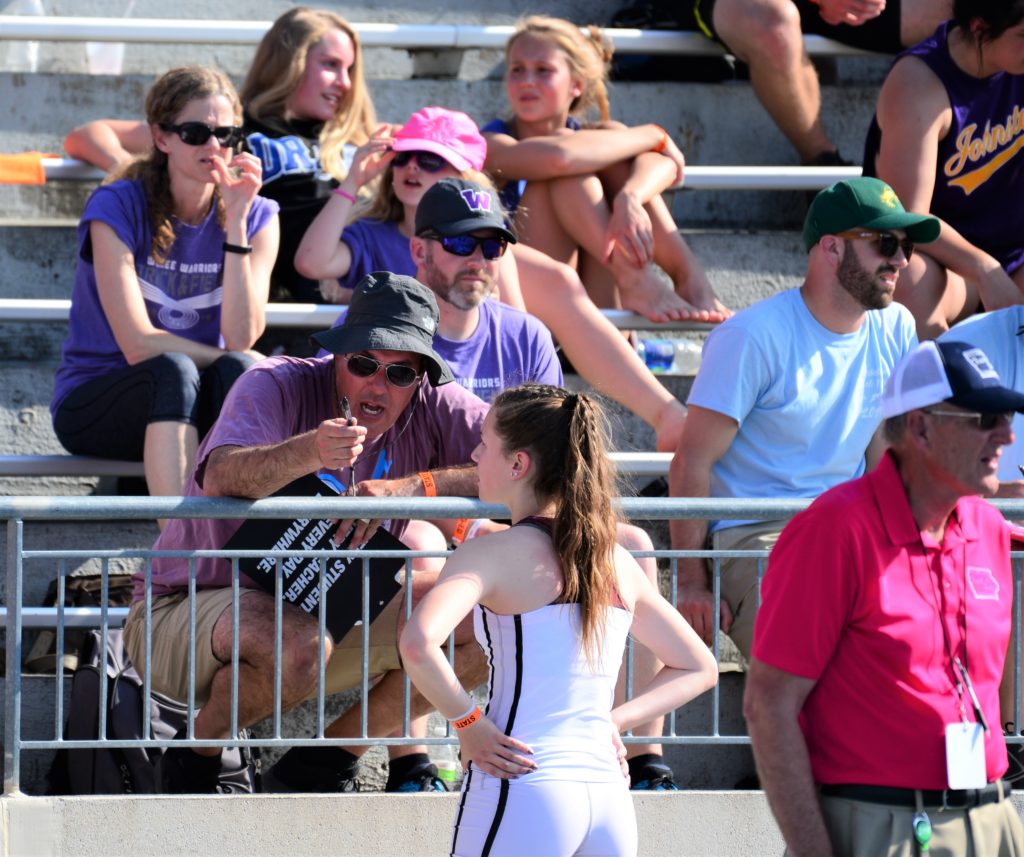 "I've been talking to (IHSAA Executive Director) Tom Keating and trying to get the best information we can, and I think right now all we can do is stay optimistic and hopeful but also be prepared to roll with the punches as things transpire," he added.
Drake University has already postponed the 2020 Drake Relays, scheduled for April 22-25, due to the pandemic. Garvis said he doesn't know if any of the other spring events will be rescheduled if and when competition begins.
"The spring season is so tight anyway," he said. "Honestly, I don't even know. We just need to continue to work with all of the different associations to see what the rest of the spring will look like."
Many of the athletes and coaches are fearful that the entire spring season will eventually be cancelled.
"I'm hearing that Kansas has cancelled the rest of their school year along with all of the NCAA seasons getting cancelled," Harrington said. "I hope it doesn't happen, but I believe it could be only a matter of time with the way people are reacting and how things are being cancelled. It's a really unfortunate situation due to it being my senior season along with many others, but it is important to make sure people stay healthy."
Sease, who placed 10th in last year's Class 4A state meet, is another athlete who could lose her final high school season.
"I am hoping that the season will be able to resume, as it will be very sad not to have my senior season," she said. "I want the rest of the seniors not only on my team or in golf to get to experience their last season of sports."
Kruzich is holding out hope that there will still be a track season, even if it's a shortened one.
"We're usually done before graduation," he said. "I know everybody is going to work like heck to exhaust all options, but I just don't know if the folks in charge are going to do what the health professionals say and sports is way down the list of priorities for that."
Smith said he believes it's up to Iowans to determine their own fate in regards to the return to normalcy.
"At this point, it all comes down to whether the local communities as a whole take social distancing seriously," Smith said. "If they do, we may see a significant downward trend in the infection curve before the end of the four-week suspension. If that happens, I like our chances for a delayed season.
"However, if certain sub-segments of the population ignore the risks to themselves and others and don't practice social distancing, then the upward slope in the infection curve will be steeper and continue over an extended period of time. If we are not seeing a notable downward trend by the end of the four weeks, I don't like our chances for the season to start April 13 as is currently scheduled or at all," he added.
Perhaps the most difficult thing about the pandemic is that coaches aren't allowed to comfort their athletes, Kruzich said.
"The first thing you want to do is be with your kids and talk to them and just be around as a resource, and you can't do that," he said. "Everyone kind of feels like they're on an island. There's obviously a lot of stress with kids losing seasons, especially the seniors, but I think there's just a lot of anxiety in general. I'm sure they're asking about proms and graduations and all that stuff and what it all means, and nobody knows. You can't be there to comfort people, and you don't have any answers anyway. So it's a helpless feeling, that's for sure."
Garvis said he's going to remain hopeful that the spring season can be saved.
"I think we would all hate to see it cancelled, but we also want to make sure that everybody stays safe," he said. "I don't even know what's going to happen at this point. I wish we did and that this never even happened. But here we are."