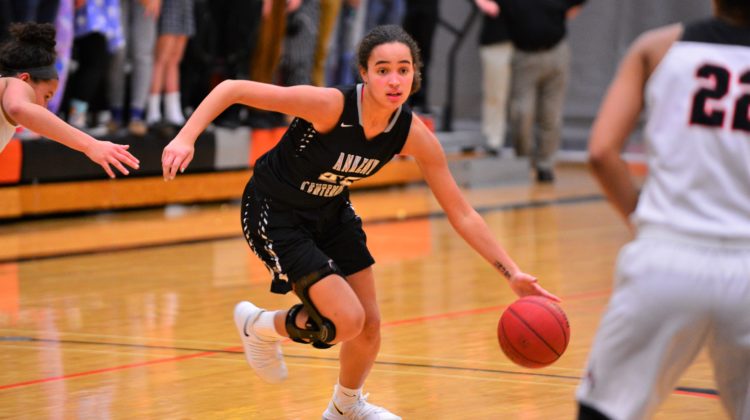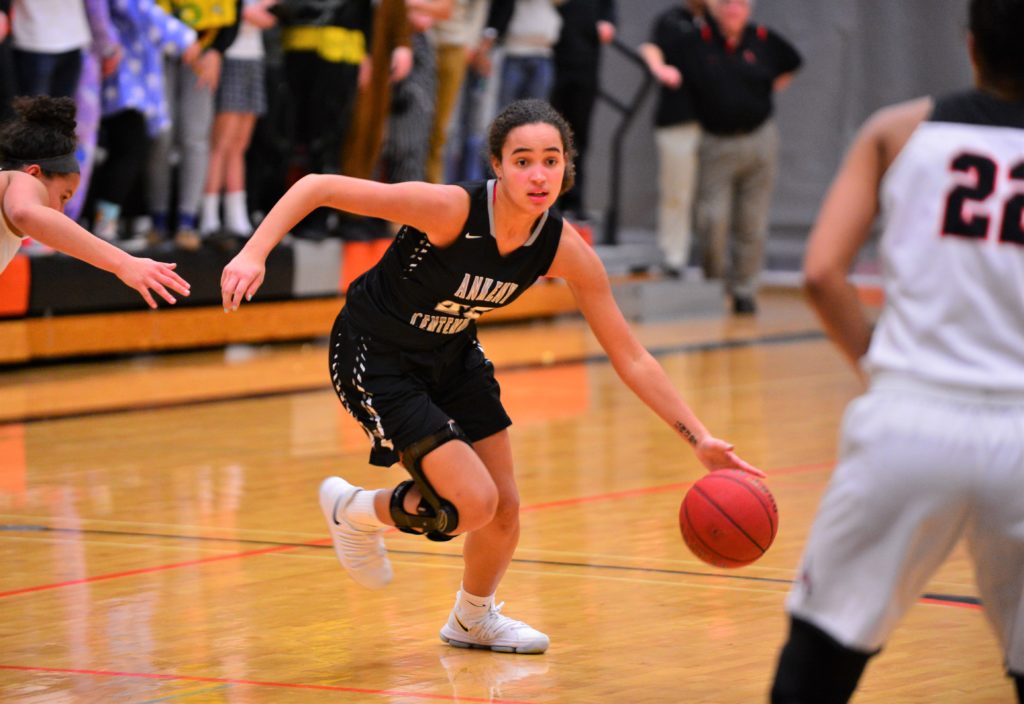 One of the reasons Keanna Williams wanted to play for Mineral Area College was to get away from home.
Now, the former Ankeny Centennial basketball standout will be moving even farther away.
Williams announced on social media Friday that she has committed to play for Nova Southeastern University, an NCAA Division II school in Fort Lauderdale, Fla.
"(I'm) beyond excited to continue my academics and basketball career as a Shark!" Williams tweeted.
Williams spent the last two seasons at Mineral Area College in Park Hills, Mo. She started 53 of the 59 games that she played.
Williams averaged 7.0 points, 5.7 rebounds and 3.5 assists as a sophomore. A year ago, she averaged 6.4 points, 4.8 rebounds and 3.1 assists.
"I loved the MAC community a lot," said Williams, who was a key member of Centennial's state championship team in 2016. "They were super welcoming and supportive these last two years, and it's going to be hard leaving them, but I know I will still have their support all the way in Florida."
Williams helped the Cardinals to a 20-10 record this season. MAC went 21-8 a year ago.
"I wanted to win region and make it to nationals, but the way our seasons went, that did not happen," Williams said. "Even though that didn't happen, I'm still proud of my teams and would not have traded the last two seasons for anything. I also wanted to become a better player, and I believe that did happen and I'm thankful for that because I get to now continue my education and basketball career at the next level."
Williams will be joining a Nova Southeastern program that went 14-14 last year and tied for fourth in the Sunshine State Conference at 10-10. She picked the Sharks after considering several other schools.
"I did look at a lot of schools, including some DIs," Williams said. "I knew I wanted to go somewhere that had a great program and good academics to finish my last two years. So I narrowed down my best options and it came down to two schools–Nova Southeastern and West Texas."
Williams committed to the Sharks after visiting the school's campus.
"I went to Nova first, and when I went everything about my visit felt right," she said. "It even got shortened because of the coronavirus, but I knew that things happen for a reason and I was blessed to go on the visit before the NCAA cut all visits off."
Williams said her favorite thing about Nova Southeastern is the Rick Case Arena at the Don Taft University Center where the Sharks play their games. It's a 4,500-seat arena.
"It's super nice and looks like a great place to call home!" Williams said. "I also loved the coaches, team, campus, and of course the awesome weather."