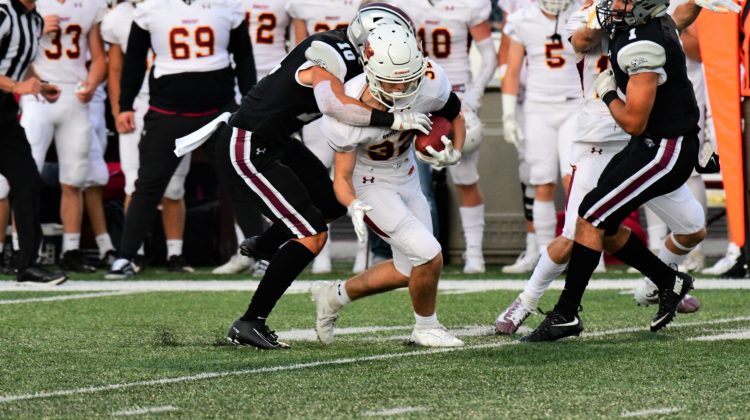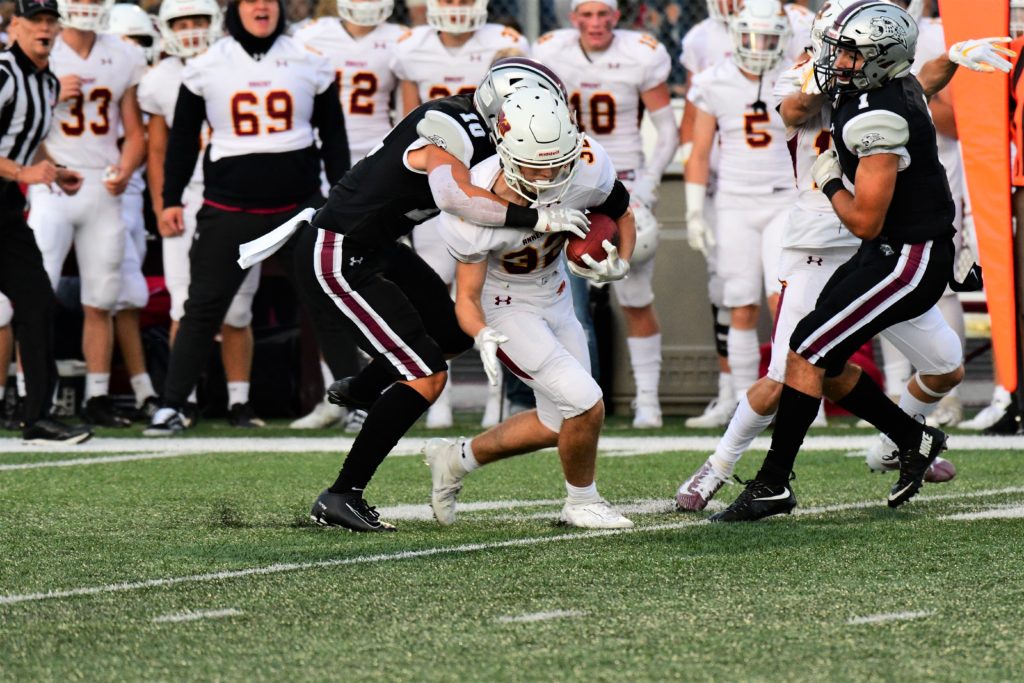 The 2020 regular season schedules for all Iowa high school football teams have been released by the Iowa High School Athletic Association.
District and group assignments were posted in February, following Board of Control approval. This arrangement is in place for just one year, as opposed to the usual two-year football cycle.
Class 4A has also implemented a success model for its group format and regular season scheduling. The result: Both Ankeny and Ankeny Centennial will face a grueling schedule loaded with traditional playoff teams, beginning with the annual Jag-Hawk showdown in the season opener on Aug. 28.
Centennial's opponents combined for a 70-27 record last year. The Jaguars will play a gauntlet of strong teams to open the season–Ankeny, Southeast Polk, Johnston, Dowling Catholic and Waukee.
The Maroons have won the last seven Class 4A state titles. Centennial will also close out the regular season against Valley, last year's state runner-up.
Ankeny's schedule isn't much easier. The Hawks' opponents combined for a 60-32 mark a year ago.
Ankeny has four opponents in common with Centennial–Iowa City Liberty, Johnston, Valley and Waukee. Both the Hawks and Jaguars will face just one opponent which had a losing record in 2019.
Here are the schedules for both teams along with last year's record for each opponent:
Ankeny
Aug. 28 — vs. Centennial 8-2
Sept. 4 — vs. Waukee 7-4
Sept. 11 — at Indianola 6-4
Sept. 18 — at Iowa City Liberty 7-3
Sept. 25 — vs. Fort Dodge 6-4
Oct. 2 — at Council Bluffs Jefferson 3-6
Oct. 9 — at Valley 12-1
Oct. 16 — vs. Johnston 5-4
Oct. 23 — at Cedar Rapids Prairie 6-4
Centennial
Aug. 28 — at Ankeny 7-4
Sept. 4 — at Southeast Polk 7-3
Sept. 11 — vs. Johnston 5-4
Sept. 18 — vs. Dowling Catholic 12-1
Sept. 25 — at Waukee 7-4
Oct. 2 — vs. Iowa City Liberty 7-3
Oct. 9 — vs. Ames 3-6
Oct. 16 — at Cedar Falls 10-1
Oct. 23 — vs. Valley 12-1