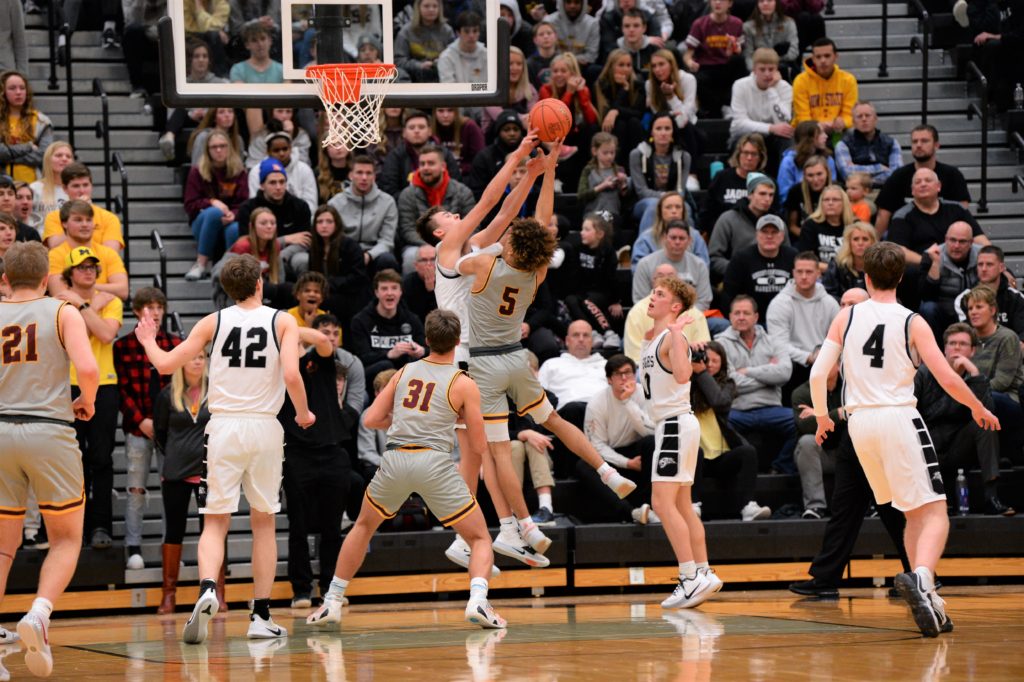 Ankeny's Braxton Bayless and Ankeny Centennial's Cody McCullough racked up some more postseason honors on Friday.
The two boys' basketball standouts were both named to the Class 4A all-state first team by The Des Moines Register. The duo was previously selected to the Class 4A first team by the Iowa Print Sports Writers Association.
Bayless, a senior guard, led the Hawks to a 21-5 record and the Class 4A state title. He averaged 22.9 points and 6.6 rebounds per game.
McCullough, a senior forward, averaged 14.1 points and 11.6 rebounds. He led the Jaguars to a 24-3 mark and a fourth-place finish in Class 4A.
Bayless and McCullough were joined on the first team by Waukee junior Tucker DeVries, North Scott senior Ty Anderson and Iowa City West senior Even Brauns. DeVries, Anderson and Brauns were also named to the Elite team along with Norwalk senior Bowen Born and Oskaloosa senior Xavier Foster.