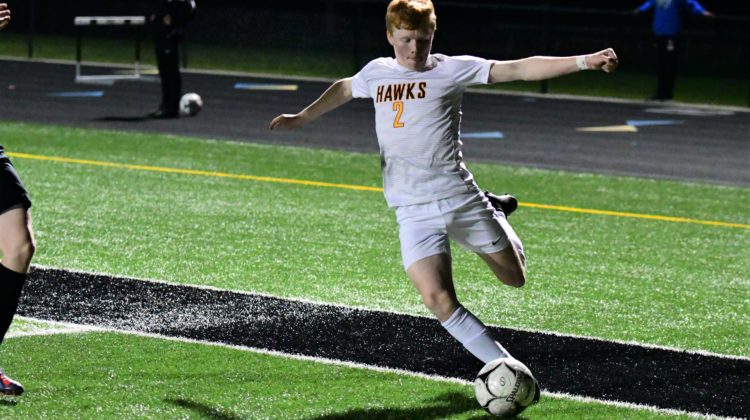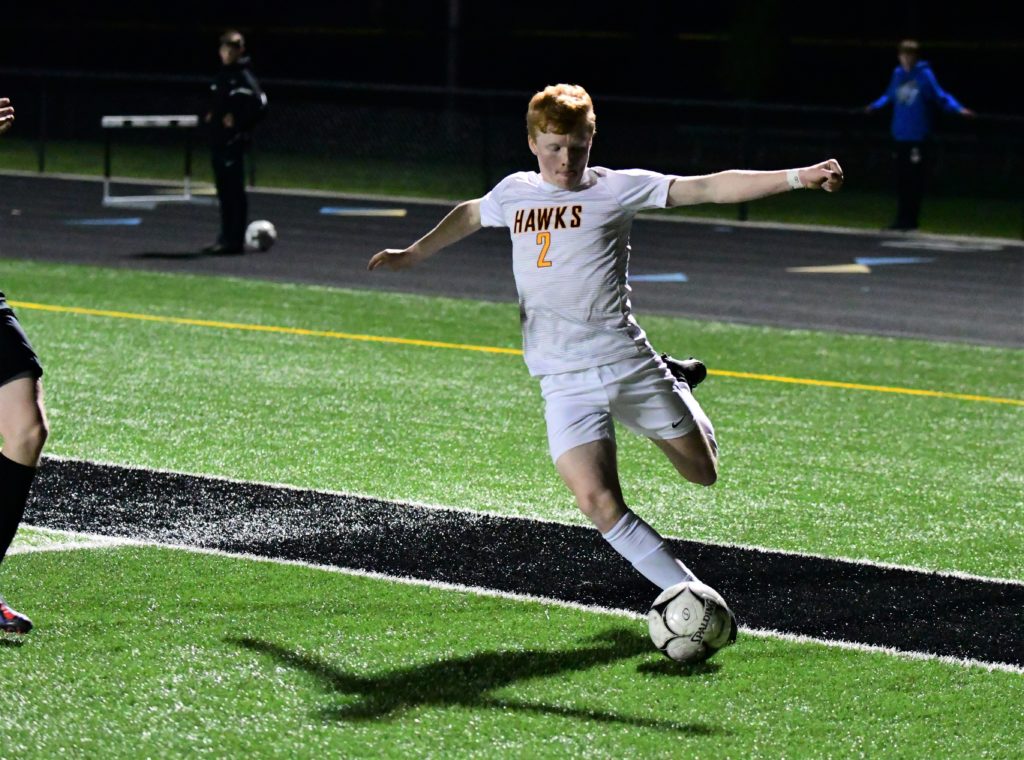 Senior defender/midfielder Colby Cheney helped the Ankeny boys' soccer team to a 12-7 record last season. The Hawks advanced to the Class 3A state tournament before dropping a 2-1 decision to Iowa City West in the quarterfinals.
Cheney has committed to play for Simpson College next year.
Here is some inside info on Cheney:
What was your reaction when you heard that the spring sports activities would be suspended for at least four weeks due to the coronavirus?
I was pretty upset since I have put in a lot of offseason work at Engineered Per4mance and Rush. It also sets the whole team back. Even though we had some open gyms, it hasn't allowed for us to play together much.
How hopeful are you that the season will be able to resume at some point?
I am very hopeful that we will be able to have a season, whether that means a shortened season or pushing it back to the summer.
What kind of workouts are you doing on your own to stay in shape?
Since all gyms are closed I haven't been able to continue lifting at Engineered Per4mance, so I have been following the workout sheets coach (Marcus) Varnum has been sending the team. I have been going through some drills to keep on the ball, along with running and strength workouts to keep my fitness up!
This will be the first season as head coach for Varnum, who was previously an assistant in the program. Has it been a smooth transition?
I feel like it has been a smooth transition. I have always had Marcus as a coach since I played for him on JV, as a freshman, and then as a sophomore he transitioned to varsity and so did I! I have always respected him as a coach/mentor so when he became the head coach I was excited for the season even more!
Are you communicating with coach Varnum on a daily basis?
I wouldn't say on a daily basis, but a couple times a week. We have talked about keeping up with fitness and workouts along with making sure other players are continuing their workouts as well!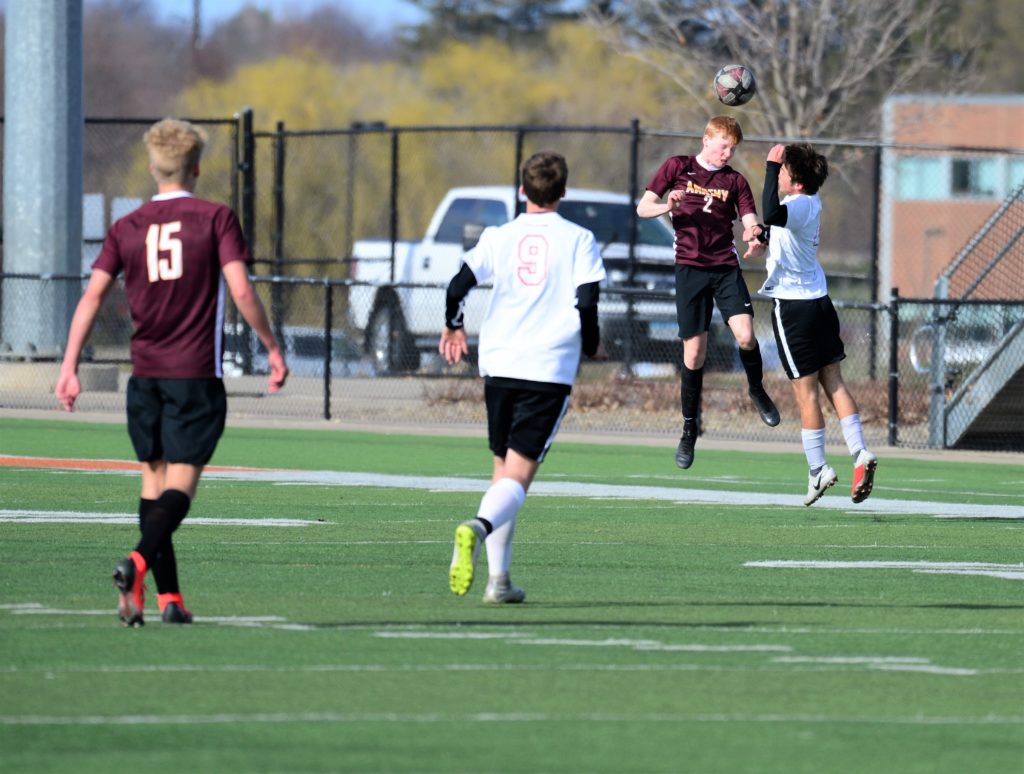 As a senior, are you trying to be a leader for the team? Is it difficult to do that when you have limited or no contact with your teammates?
Yes, being a leader for the team is my ultimate goal! I want the underclassmen to feel like they can ask questions about the game and keep everyone striving to get better each day. It is difficult now as we can't have practices, or even be around one another but our team does a great job at communicating with each other in our group chat. This allows us to hold each other accountable!
What are your goals for the season, assuming that play eventually begins?
First and foremost it is to just get back on the field, and hoping we get the full season in. Our team goal is to get back to state for the third straight year. I am striving to make first-team (all-state) this year and take a leadership role for the team.
Your team will have to replace its top two scorers in Charlie Pritchard and Kolby Raineri. Are you confident that some other players are ready to step up and fill their roles?
Yep, there are many kids that are already proving that they are up for the task of filling the positions of Charlie and Kolby! I don't think it is just a couple players needing to step up; all of us are going to need to step up and play as a team not just rely on a couple players.
What do you like about Simpson's program?
The thing I most like about the program is how close the team is with one another. I also liked how coach (Rick) Isaacson coaches the game and the way his team plays. I felt like Simpson was a great fit for me from the beginning and coach Isaacson definitely helped in my decision to go to Simpson.
Coach Varnum also played at Simpson after graduating from Ankeny. Did you consult with him at all before making your decision?
Yes, I talked to coach Varnum about college visits and choices, which included talking to him a lot about Simpson to get a good feel about the campus life, the soccer program, etc. before making my decision.
Did you look at a lot of other schools? Was it a tough choice for you?
I did look at other schools. I had been in contact with many schools in Iowa, Wisconsin and Minnesota but I felt Simpson and coach Isaacson were the best fit for me.
What are you planning to study in college?
I'm planning on majoring in Kinesiology or Sports Science and minoring in business.