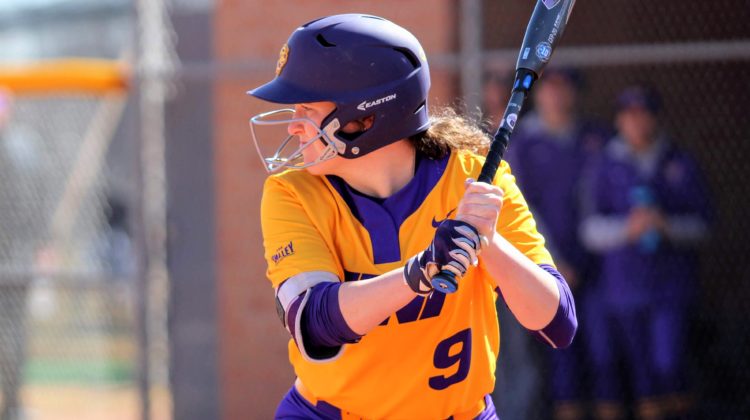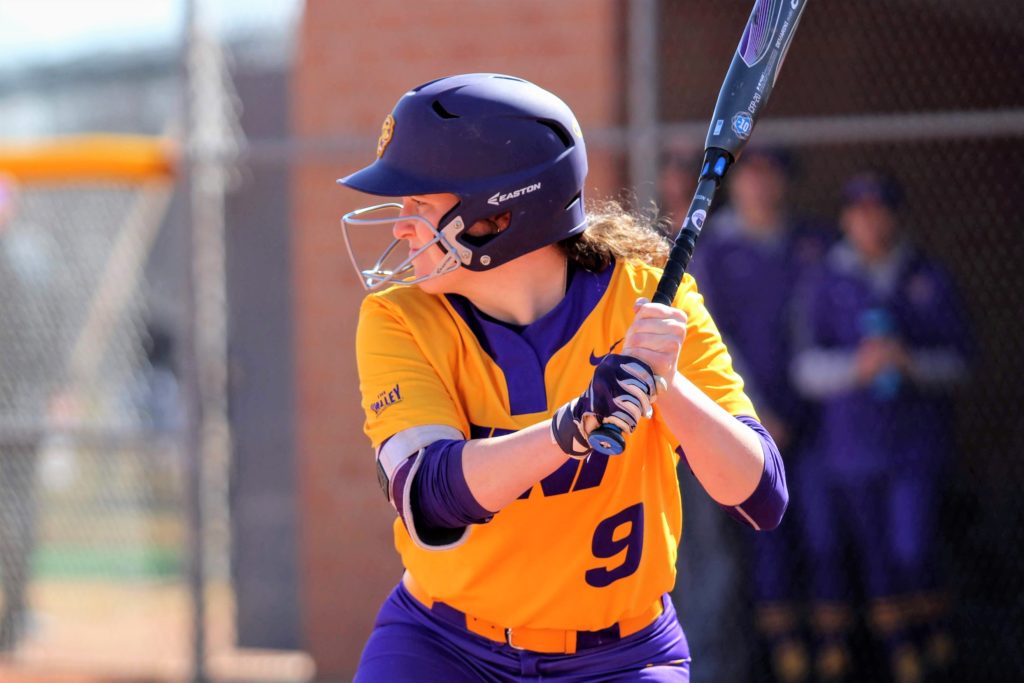 The NCAA's Division I Council voted on Monday to allow schools to provide spring-sport student-athletes an additional season of competition and an extension of their period of eligibility due to the coronavirus.
The decision, however, won't extend the softball career of Northern Iowa outfielder Olivia Brooks.
The former Ankeny standout is already planning to attend graduate school in the fall, most likely at the University of Iowa.
"I have already signed a lease and applied for a Master's program elsewhere so unfortunately for me it's not realistic to go back to UNI," said Brooks. "At this point I'm not planning to be a graduate transfer, because I don't even know if they mentioned in the ruling that you can transfer for a fifth year."
Brooks is one of seven seniors on the Northern Iowa roster. Only two of them are planning to come back for the 2021 season.
"I'm a very futuristic person. I've had these plans for a long time," Brooks said. "And to have all of this happen, it's been very confusing. Ultimately, just because of my physical health and because I'd have to pay my way out of a lease, I don't think I can go back. And I've talked to my coaches, and they're totally understanding."
Brooks played her final game on March 8 at the Northern Colorado tournament in Greeley, Colo. She went 1-for-3, drove in a run and stole a base as the Panthers posted a 4-1 victory over Utah Valley to raise their record to 7-14.
Brooks was batting .234 with one double and five RBIs when the season was suspended–and later cancelled–by NCAA officials.
"We were having a pretty rough start to the season, but we had an awesome week in Arizona (at the Hillenbrand Invitational in February)," Brooks said. "We took (fourth-ranked Arizona) to extra innings, and we competed for six innings against (No. 2) Oklahoma before they took it to us. We had a lot of adversity–a lot of injuries. I was out at the beginning of the season with a concussion. It's really upsetting looking back on it now that I missed any game I could have been a part of. I also missed the entire offseason due to pneumonia. It's just been a bad, bad year for me."
Brooks was preparing for practice on March 12 when head coach Ryan Jacobs was notified that the season had been suspended. Before Jacobs could even get off the phone, the players received the sobering news via Twitter.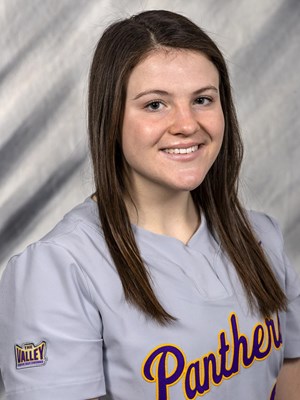 "We had kind of heard some rumors about it potentially happening," Brooks said. "Then the NCAA tweeted that we're delayed until March 30, so we stopped practicing. We were told to go turn in our stuff so it could be washed, and then we were sent home."
Later that night, the seven UNI seniors gathered at the house that Brooks shares with three other players, two of which are fellow seniors.
"It wasn't social distancing at that time–we didn't even know what that was," Brooks said. "There were seven of us, and we were all leaving the next day. It was really emotional to say goodbye to that group. Only one of us had quit over the four years, which was really amazing. We were a really tight group."
Brooks said she and the other seniors realized that they had likely played their final game together.
"It was a really hard night," she said. "You knew it was probably going to be over. It was just really emotional."
Brooks returned home the following day to be with her family in Ankeny. That night, the NCAA announced that all the spring seasons had been cancelled.
"I'm glad I was with my family," Brooks said. "It was nice that I had that support."
Brooks overcame a slew of injuries to enjoy a productive career for the Panthers. She was a second-team all-Missouri Valley Conference selection as a sophomore in 2018, when she batted .435 and had six multi-hit games.
Last year, Brooks started 51 games and finished with a .350 average and a career-high 18 RBIs.
"As a team, we won the regular-season conference championship my freshman year," Brooks said. "I didn't have a role on the field that year because of my shoulder, but it was still a blessing to be a part of that team."
Brooks has had three knee surgeries in her career–the first one came when she was an eighth grader. She's also had shoulder surgeries and back injections.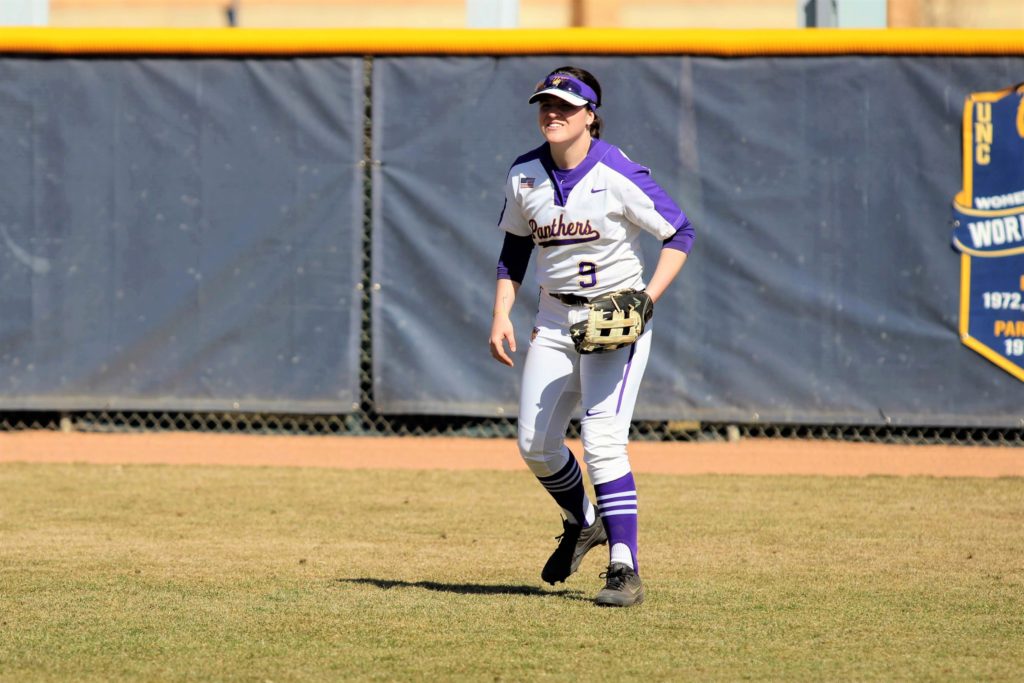 "I've had so much go wrong with me physically, but I've still found success on the field," she said. "But I didn't get to finish it the way I wanted to. There wasn't that feeling of closure."
Brooks was an all-CIML first-team pick as a junior at Ankeny in 2015, when she helped the Hawkettes to a seventh-place finish in the Class 3A state tournament. She then went on to start 83 games in her Northern Iowa career.
Brooks said she didn't fully appreciate the opportunity to play for the Panthers until now.
"When they say don't take it for granted, don't," she said. "I definitely did, and I have regrets about it every day now."
Brooks is still suffering the effects of her bout with pneumonia last year.
"I'm having recurring chest pains from that," she said. "I did have some growths on my lungs–they were benign–but with this whole coronavirus thing, I'm taking it very seriously because of that pre-existing stuff that I have. I'm studying public health, so I completely understand the ruling that they made. It still sucks, but I understand and I wouldn't want to be exposed to (COVID-19)."
Brooks said her health problems likely would have prevented her from returning next season, even if her academic situation would have allowed it.
"Even if I was the best player around–somebody like (Florida star and Ankeny native) Kendyl Lindaman–I don't think I could do it," she said. "My body has just had enough. Even if I had that talent, I don't think my body could continue."