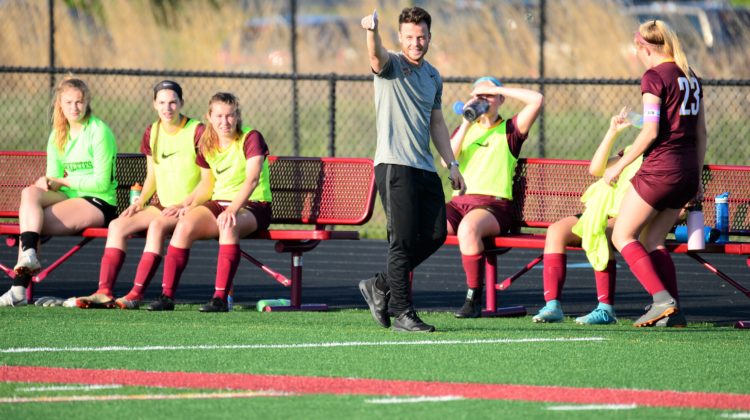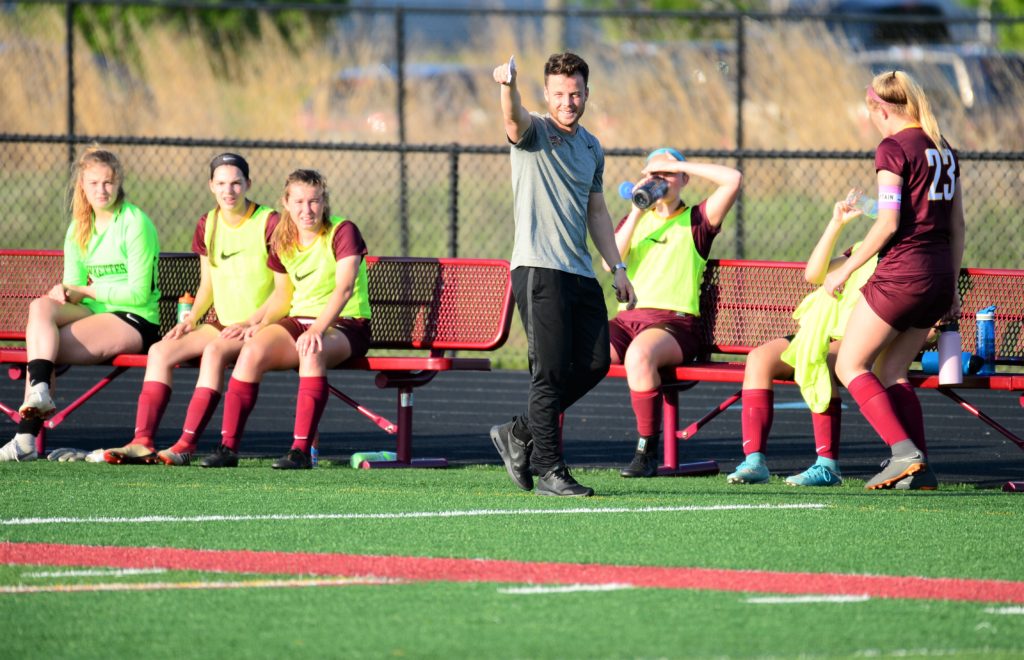 Ankeny girls' soccer coach Simon Brown has been promoted to head men's soccer coach at William Penn University, where he had been the associate head men's and women's coach for the last three years.
Brown, who led the Hawkettes to the Class 3A state title in his first season last year, said he hopes to keep both coaching jobs for a long time.
"There's always a lot of turnover, especially with assistants in the college game," Brown said. "In the last 12 months alone I've turned down three different jobs, but this job keeps me in the area. My goal is to stay here for the long term and that keeps me at Ankeny, and hopefully they want me to stay. I'm still all in for the kids."
William Penn Athletics Director Nik Rule announced Brown's promotion earlier this week. Brown helped the men's squad to a 39-18-2 record over the last three seasons, including its first-ever berth to the NAIA National Championship in 2019.
"We are really excited to have Simon as our next head men's soccer coach," Rule said. "He has worked extremely hard the last few years at the university and is uniquely prepared to continue to build on the success that the program has had recently. His vision and commitment to the big picture of what it means to be a student-athlete has been noticed during his time with the program. His ideas for enhancements in the future were well thought out and fit directly in line with our culture."
Brown has also helped the women's team to a 23-30-2 mark during his tenure at William Penn. He will serve as the interim women's head coach until a new coach is hired.
"When the administration here decided to split the programs, it was a case of which team would be the best fit for myself," Brown said. "I'm really looking forward to building on the success that the men's team has had."
Brown, a native of Dublin, Ireland, started his collegiate coaching career at Hastings College (Neb.), where for two years he served as a graduate assistant on the women's team and a volunteer assistant on the men's squad. While at Hastings, Brown helped the men's team to the 2016 NAIA title.
Brown's coaching background also includes a stint as a volunteer assistant at Ashford University, his alma mater. As a player, he captained the 2013 team that reached the NAIA national semifinals.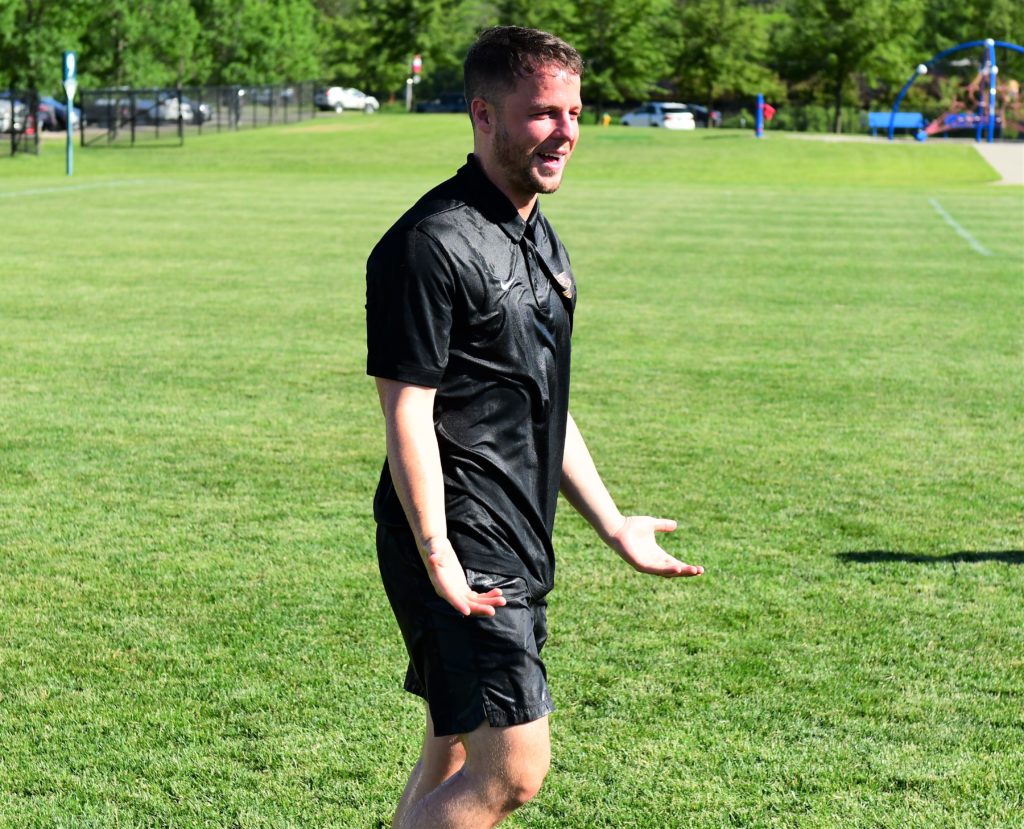 Brown owns a USSF Coaching C license and NSCAA Goalkeeping Level 1 and 2 certificates. He is also a current Olympic Development Program Coach with Iowa Soccer.
Brown said he doesn't anticipate making a lot of changes in the men's program.
"The players will have to call me head coach Brown instead of assistant coach Simon," he joked.
Brown alerted Ankeny Activities Director Andy Umthun before accepting the promotion at William Penn.
"I texted Andy and told him that he would probably see this on social media in the next couple of days," Brown said. "I told him not to worry. I'm still all in for Ankeny, and I wanted him to know that.
"I really enjoy coaching at Ankeny, probably more than I thought I would when I signed on about 18 months ago," he added.
Brown has been busy communicating with his Ankeny players for the last few weeks while the season has been put on hold due to the coronavirus. The Hawkettes were originally slated to open the season on Tuesday at Iowa City West.
"We're still hoping we can salvage the season," Brown said. "I've been posting workouts online, we've been having group chats, and we're doing some Zoom meetings. It's been tough on all of us. We just have to stick together."