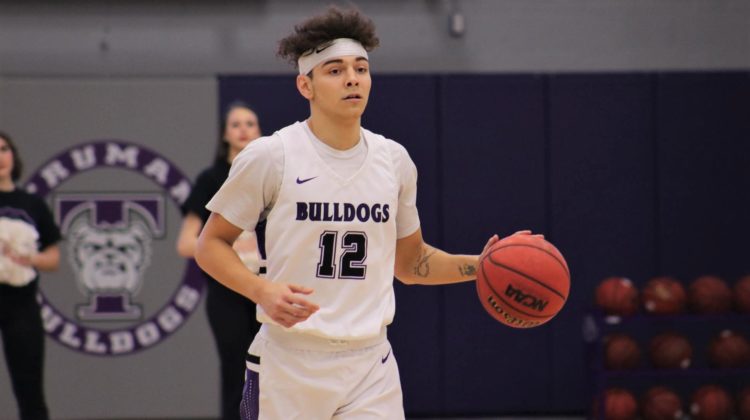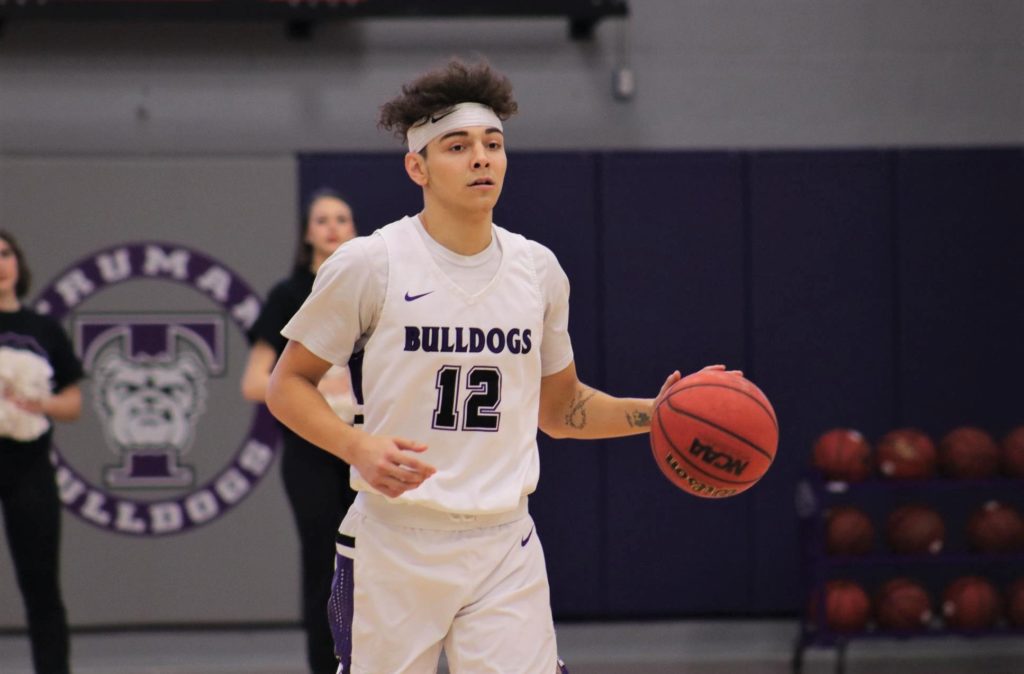 Hunter Strait struggles to keep busy as he sits in his mother's house in Cedar Rapids.
"There's not a lot to do," he said.
Like many Americans, Strait's life came to a screeching halt last month with the spread of the coronavirus.
The former Ankeny Centennial basketball star was traveling to Indianapolis with his Truman State teammates on March 12 when the Bulldogs received some devastating news. The NCAA Division II national tournament, which was slated to begin two days later, had been cancelled.
"We were four hours into our trip," Strait recalled. "We saw the message about it–all tournaments getting cancelled–so we stopped at a rest stop (in eastern Illinois), turned around and went back home."
Strait, a sophomore guard, had helped Truman State to a 53-52 victory over Missouri-St. Louis in the championship game of the Great Lakes Valley Conference Tournament on March 8 at Edwardsville, Ill. It was the Bulldogs' first GLVC crown since they joined the league, earning them an automatic bid to the national tournament.
"We were still just riding (high) off that conference tournament," Strait said. "We were feeling good, and we felt good about our matchups going into the tournament and thought we could get deep into the tournament, so that's all we were really thinking about."
Truman State, the No. 2 seed, was slated to play No. 7 Ferris State in the Midwest Regional quarterfinal at Indianapolis University. The NCAA had already announced that the tournament would be played without fans.
"We were all supposed to get like six people on our guest list, and that was going to be it for the fans," Strait said. "We knew there weren't going to be a lot of people there, but we were still prepared to play."
When the Bulldogs got on their bus in Kirksville, Mo., Strait wasn't worried about the tournament being cancelled. Other tournaments around the country, such as the Big 12 Tournament in Kansas City, had already begun.
"I had been hearing about (COVID-19), but we've had these types of things before where there have been outbreaks around the world," Strait said. "But it's never gotten to the point where it's shut down stuff here, especially like during my lifetime. I wasn't expecting it to be that extreme."
Just a few hours later, though, things changed drastically. Play was halted at halftime of the Big East Conference quarterfinal between Creighton and St. John's at Madison Square Garden in New York City, and every other major conference tournament quickly followed suit.
Strait said he felt the worst for the three seniors on the Bulldogs' roster.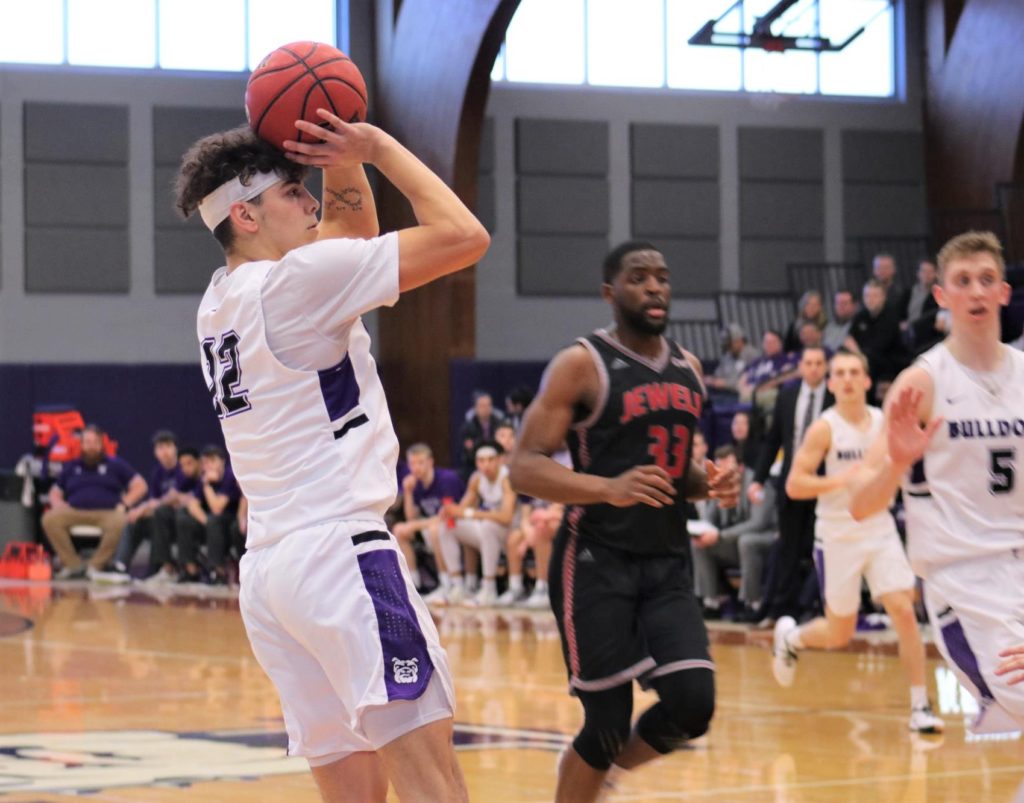 "For the guys besides BT (Brodric Thomas), their career is done now," Strait said. "They're not going to be playing basketball anymore, and their career is just over like that. It's not like we lost or we didn't qualify for something. We were having a great year and we were doing something special, and the year was just over with. It was just over with out of thin air. It was definitely weird. It didn't really hit me until a couple hours later that it was really over."
Truman State finished the season with a 23-8 record. The Bulldogs won their final six games.
"I'm glad we went out on a high note with a win, but I felt like we had a lot more that we could have done," Strait said. "It's just the 'what if' about it that has really bothered and frustrated me."
Strait started 30 of the 31 games and was the team's third-leading scorer. He averaged 10.5 points and 3.5 rebounds per game.
Strait placed second on the squad with 62 3-point goals. He shot 35.8 percent from behind the arc.
Although most of the team will return next year, the Bulldogs will have to replace their best player. The 6-foot-5 Thomas was named the GLVC Player of the Year after averaging 21.5 points and 7.2 rebounds.
Strait said he enjoyed playing the last two seasons with Thomas, who finished his career with 1,500 points and will likely have an opportunity to play professionally.
"Not only because of his talent, but he's just a really good dude," Strait said of Thomas. "He's my best friend on the team–we're roommates. On and off the court, we just have great chemistry. He's a great leader for our squad. He knows when to be hard on me and when to joke around.
"He obviously had his games where he went off, but he didn't mind other guys having their moments, too. There was a couple games where I was struggling and my shot was off and I was getting down on myself, but he'd come up to me and remind me, 'Hey, you're the best shooter on the team. Keep shooting.' It's just little things like that–he's a great dude to have on your team," Strait added.
However, Strait will be back along with three other starters–guard Turner Scott and forwards Cade McKnight and Alex McQuinn. Scott is a former Valley standout, while McKnight played at Grinnell.
"It's going to suck losing a guy like BT, but we're bringing back four starters and a bunch of subs–guys that came off the bench and played a lot of minutes for us," Strait said. "And we're adding some good freshmen, too, so I think we're just going to grow. Everyone is getting comfortable playing with each other and we all have experience. We just have to keep it going."
Strait is anxious to get back on the court after the global pandemic ends.
"I can't wait to start hooping again," he said.