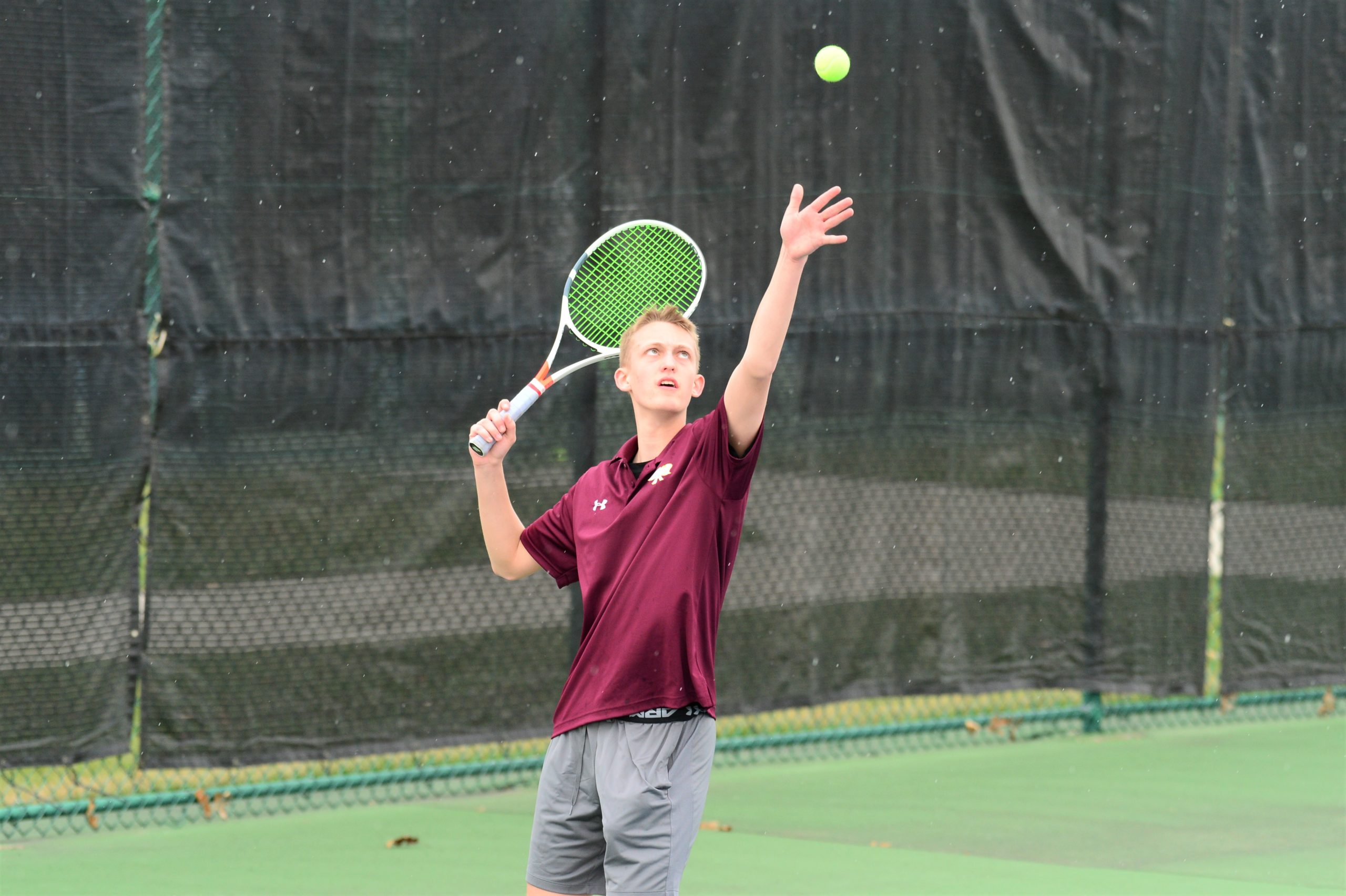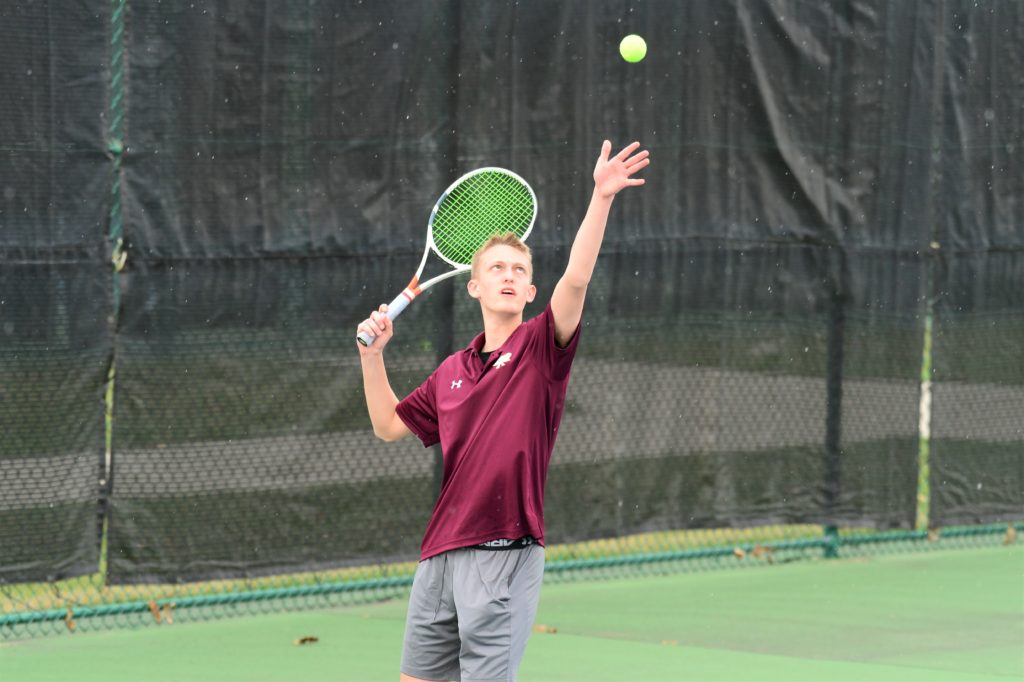 Senior Cade Davis is the top returning player for the Ankeny boys' tennis team. The Wartburg recruit was the squad's No. 1 singles player as a junior, helping the Hawks to a 3-9 record.
Davis was also a member of the Ankeny boys' basketball team. The Hawks captured the Class 4A state title last month.
Here is some inside info on Davis:
We've had some nice days of weather in the last week. Have you been able to get outside and practice a little bit on your own?
Yes. The weather has been great recently so that has allowed me to get outside a lot given that all indoor facilities are shut down (due to the coronavirus). I have been outside to hit pretty much every day these past couple of weeks. There has been a lot of people up at the courts so it has been easy to find people to hit with. Also, one of my teammates from Wartburg lives nearby so we have gone out to hit and talk about the team.
I know your coach, Steve Smith, told me that he was using technology to keep the players active, launching in-home training videos and using video conferencing for optional virtual one-on-one lessons. Has that been helpful?
Yes. That has helped, for sure. Coach Smith and I had a Zoom meeting earlier last week just talking about parts of my game that I could work on to better myself. Also, he sends us links and videos on what we can be doing to be ready when the season starts back up.
Now that the social distancing guidelines have been extended until April 30, how concerned are you that the season will eventually be cancelled?
I'm not sure what will happen honestly. I am training as if we will still have a season. I have heard some talk about the IHSAA wanting to push back the spring season rather than cancel it so that is encouraging, but with everything going on, I don't want to get my hopes up. I am just waiting to hear some more news on what will happen.
Would you like to see the season extended into the summer, if that's the only option to have it?
For sure! I would love to be able to play my senior season of tennis, no matter when it is. The weather would also be way nicer too, so I would be more than happy to have the season extended into the summer.
If you are able to have some sort of season, what are your goals for the year?
I have been playing a lot over this past summer and fall, so I have seen major improvements to my game. With that being said and talking with coaches, we think it is reasonable for me to make the state tournament. That would be my main goal I am striving for this season. Some other goals would be to help lead our team to a seven-win season. After struggling last year, I think that would show great improvement and leave the program moving in the right direction. Another goal is to continue to develop my leadership skills on the team and push my teammates to be their best.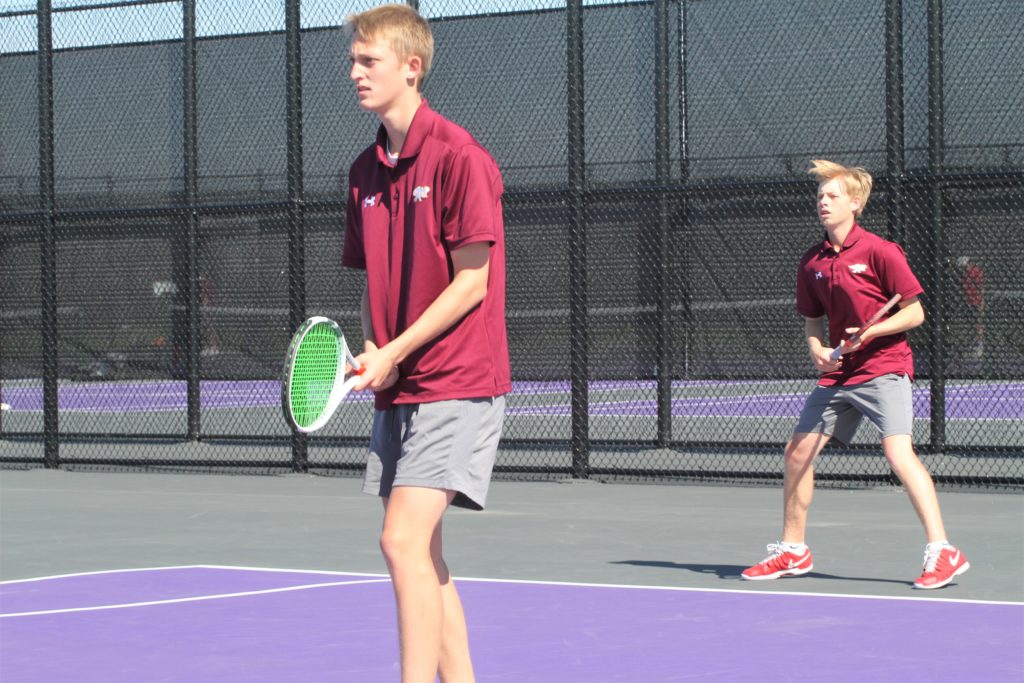 It was just a little over three weeks ago that your Ankeny boys' basketball team won the second state title in program history. Did you and your teammates do anything special to celebrate the achievement?
Because of everything going on with the virus, we haven't really had an opportunity to get together. After winning the championship though, we did get a police escort to the school and a bunch of people showed up to celebrate as we got off the bus so that was cool. Other than that, we just haven't had the ability to get the team together to celebrate. I'm sure we will do something once this clears up.
A lot of people were surprised by the Hawks' run to the championship. Were you?
I wasn't. I know how competitive the players on our team are and I knew we could compete against anyone. Also, the teams we played in the tournament ran a lot of man-to-man defense and I think having some of the best guards in the state and with our team's speed, nobody could keep up with us. The only times we really struggled this year were shooting against zone defenses, but we worked on that day in and day out. I have played with a lot of these players since we were kids and I knew if they could get in their rhythm and see a couple shots fall, then we could win it all.
How much credit should you get for Braxton Bayless' performance at the state tournament? Did you beat on him every day at practice throughout the season to get him ready for the tournament?
We always went at Braxton every day in practice trying to get in his head and force him into things he doesn't like, so I think doing that in practice partially helped him prepare for what would come. With that being said though, what he did was amazing. He had been preparing so hard for the tournament so I wasn't surprised he played that well, but watching him score 41 (against Iowa City West in the quarterfinals) was unreal! It was also crazy to me to see how unselfish he played after that 41-point game. Instead of trying to match that performance, he knew he would be attracting most of the defense's attention so he showed his great passing vision in the next two games, which ultimately helped us win the championship. He is for sure the best player I have ever played with and I am excited to see where he will end up in a couple of years.
You are headed to Wartburg next year. What did you like about the school?
What really stood out to me was seeing how close the team was compared to other schools, and the coach up there is great also! The coach at Wartburg really showed interest in me from the start so that was a great feeling. Also, seeing the success that they have had, while still seeing an opportunity to get in their top-six lineup was another key factor that brought me to Wartburg. They have an impressive indoor facility, which will help me be able to improve throughout the year. They also have a strong emphasis on academics. After looking at all of the positives, I thought it would be the perfect fit!
Did you look at a lot of schools? Was it a tough decision for you?
Yeah, I looked at a lot of schools. I strongly considered Central and Grand View along with Wartburg. It was very hard to mark schools out, just because it was tough telling coaches no, but after thinking and a long time of processing, I decided Wartburg would be the right fit. I am confident that I made the right choice.
What are you planning to study?
I am planning to study Sports Management. I have loved sports my whole life so I am going to keep pursuing that passion in college!
It has already been announced that Wimbledon is cancelled–its first cancellation since World War II. Do you think we'll have a U.S. Open later this summer, considering that the complex is currently being used as a makeshift hospital in New York?
I think it just came out that the Women's U.S. Open got postponed to December, so I am guessing they will do the same with the Men's (tournament). I have always loved watching these big tournaments, just to watch players compete at the highest level and maybe try and take a few things from how they play. I really hope the U.S. Open still is played, but we have to take serious precautions now. If I had to guess, I would lean toward them pushing it back to later this year.