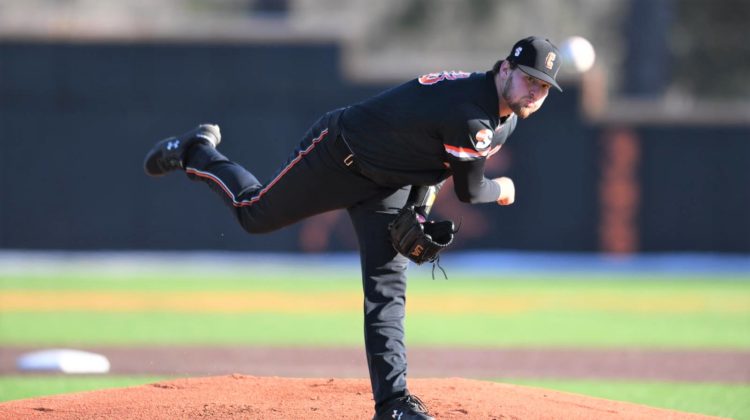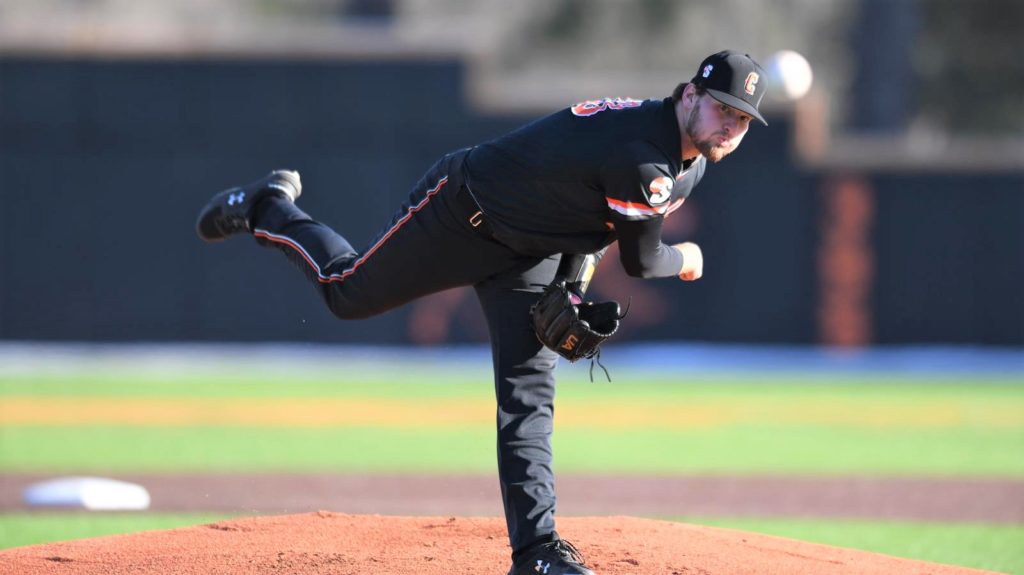 A month ago, Cam Cowan was likely putting himself in position to be selected in the 2020 Major League Baseball amateur draft.
Now, it appears that the former Ankeny Centennial pitcher will have to wait at least another year to accomplish that goal.
"I've thought about (being drafted)," said Cowan, a junior righthander on the Campbell University baseball team. "It's always been my goal to play professional baseball, but I wasn't directly focused on it. i was focusing on improving myself and helping my team win games. But that's always been a goal of mine. It's in the back of my head."
Cowan was off to a great start for the Fighting Camels when the spread of the coronavirus forced the NCAA to cancel the rest of the season. The global pandemic also resulted in MLB and the Players' Association agreeing to cut this year's draft from the typical 40 rounds to a five- or 10-round event.
That move, along with the capping of signing bonuses for undrafted free agents at $20,000, means that Cowan will probably return to Campbell next year. He could then be selected in the 2021 draft.
"It's a pretty crappy situation we're in right now," Cowan said. "I've been talking to my coaches about setting me up for summer ball, but I'm just taking it day by day right now. I'm not sure what's going to happen this summer yet."
Cowan was an all-state pitcher at Centennial before playing two seasons of NJCAA Division II baseball at Kirkwood, where he racked up 87 strikeouts in 72 1/3 innings during his junior college career. In 2018, he helped lead the Eagles to their first NJCAA World Series appearance since 1999.
Cowan then elected to join Campbell's Division I program after visiting the private university in Buies Creek, N.C., which is located 28 miles south of Raleigh.
"I came on a visit and just fell in love right away," Cowan said. "The campus is beautiful–it's in a pretty nice location–and the coaching staff is phenomenal. They just give off an energy and always preach brotherhood within the team. That's an aspect that really attracted my attention and led me here."
Prior to the season, Cowan was named a preseason All-Big South righthanded pitcher in Perfect Game's Big South Preview. He was also ranked as the Big South's third-best prospect for the 2020 MLB Draft, as recorded in DIBaseball's top 20 Big South prospects list.
On the field, Cowan had done nothing to lower those expectations. In four starts for the Camels, he compiled a 2-2 record with a 3.00 ERA while recording 36 strikeouts in 24 innings.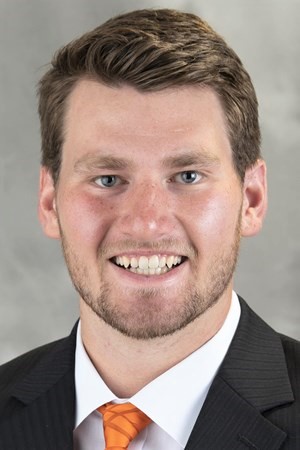 "I knew the competition level was a lot higher, but I felt as though I was ready to take it on," Cowan said. "I was feeling good with what I was doing out there."
Cowan twice was named the Big South Starting Pitcher of the Week. He was honored the first time on Feb. 17 after tying a program record with 15 strikeouts over 8 1/3 innings in a game at No. 23 South Alabama.
Cowan was limiting opposing batters to a .186 average.
"All my pitches have been developed since I've been here," said Cowan, who also threw seven shutout innings in a win over Army at the Armed Forces Invitational. "They're all pretty much working, but my fastball and slider combination have been my go-to pitches thus far."
The Camels were on their way to Charleston Southern for their Big South opener on March 12 when the trip came to an abrupt halt.
"Our coach told us when we were about three-quarters of the way there that the series had been cancelled," Cowan said. "Our season hadn't been cancelled at that point, but it was kind of running through everybody's head that we were heading in that direction. The bus was pretty silent for the rest of the ride."
It wasn't long after that the NCAA announced the cancellation of the entire season.
"I was more devastated for the seniors at that point, knowing that their career may be over with," Cowan said. "I'm a junior, so I knew I had another year no matter what. But it turns out that that's not the case because (the seniors) are getting their eligibility back (if they decide to return)."
Cowan has remained in North Carolina while many of his fellow students have returned home. All of his classes have moved online for the rest of the semester.
Cowan is doing his best to stay in shape.
"I'm doing at-home body workouts," he said. "It's kind of fun to get creative with it. I'm finding ways to get stuff done. It's a little bit of a challenge, but I'm still finding ways to get my workouts in."