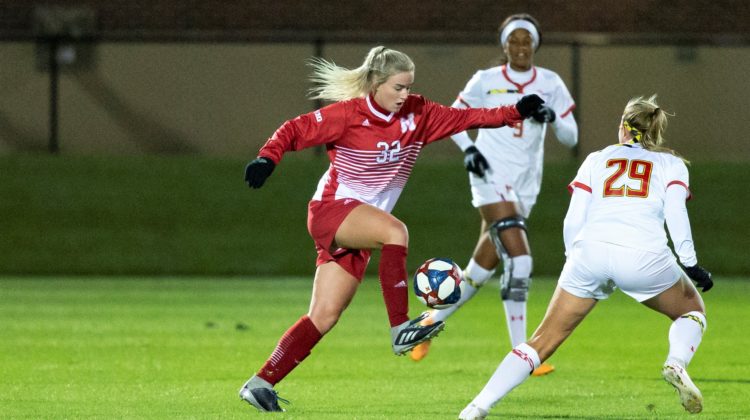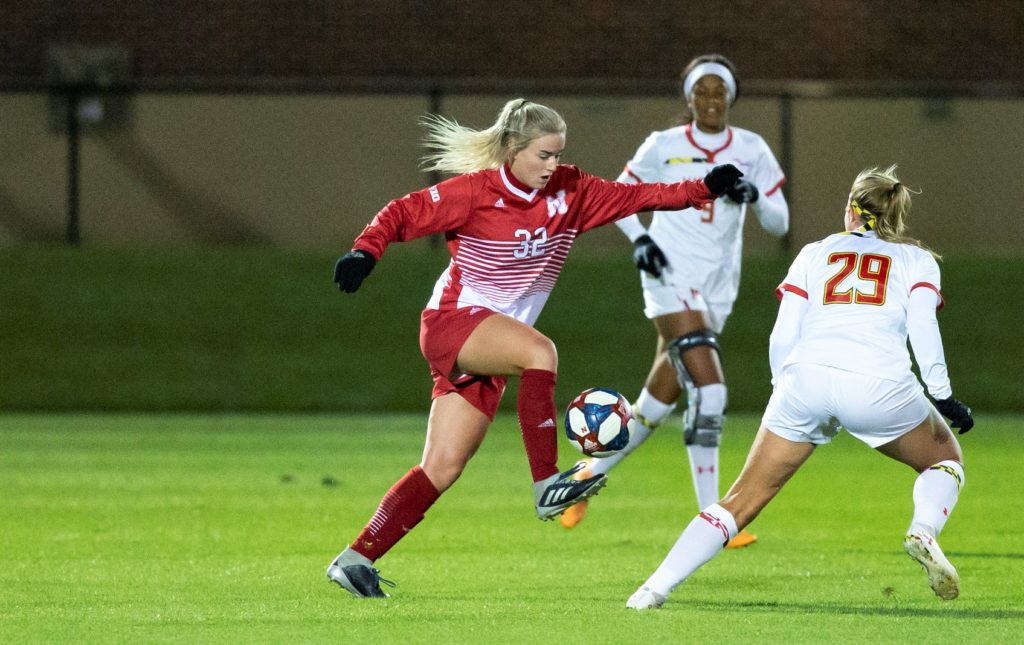 Don't be surprised to see Meg Brandt kicking a soccer ball around the yard at her parents' home in Ankeny.
The budding professional women's soccer player has nowhere else to go during the global pandemic.
Brandt, a former Ankeny Centennial and Nebraska star, was in training camp with OL Reign of the National Women's Soccer League when the coronavirus spread to the United States, bringing her rookie season to an abrupt halt.
"I feel like back when I was little again," Brandt said of her current training regimen.
OL Reign is based in Tacoma, Wash., about 45 minutes away from Kirkland, site of the initial COVID-19 outbreak in the U.S. Brandt said she and her teammates were caught off-guard by the epidemic.
"Everything happened pretty fast," she said. "We were all getting a little nervous, but once they said we can't practice, that's when we were all really shocked."
Brandt, a midfielder, was part of a small contingent of players who had been practicing for three days. Many of the team's top players, including U.S. national team captain Megan Rapinoe, had yet to arrive for camp.
"It was kind of weird because not everyone was there yet," Brandt said. "A lot of the girls were still playing internationally, like in Australia, or with the national team camps. The team was pretty small when I was there, and then after those three days days of practice we had to get quarantined because everything was happening so quickly in Washington."
Brandt spent the next week in her apartment, leaving only for necessary trips. The team then decided to send all of the players home.
"It was kind of scary," Brandt said. "We just don't know when the season will start, so I came back to Ankeny."
Brandt was hoping to do some workouts at some of the local fields like Centennial or Prairie Ridge, but they are all closed. The situation has forced her to become creative.
"I try to do as much technical work at home as I can, and I can still do all of my running and fitness (workouts)," she said. "It's kind of nice because I have a lot of time to focus on that right now."
Brandt was an all-American in high school, when she played on state championship teams at both Ankeny and Centennial. She was named the Gatorade Iowa Girls' Soccer Player of the Year in both 2015 and 2016.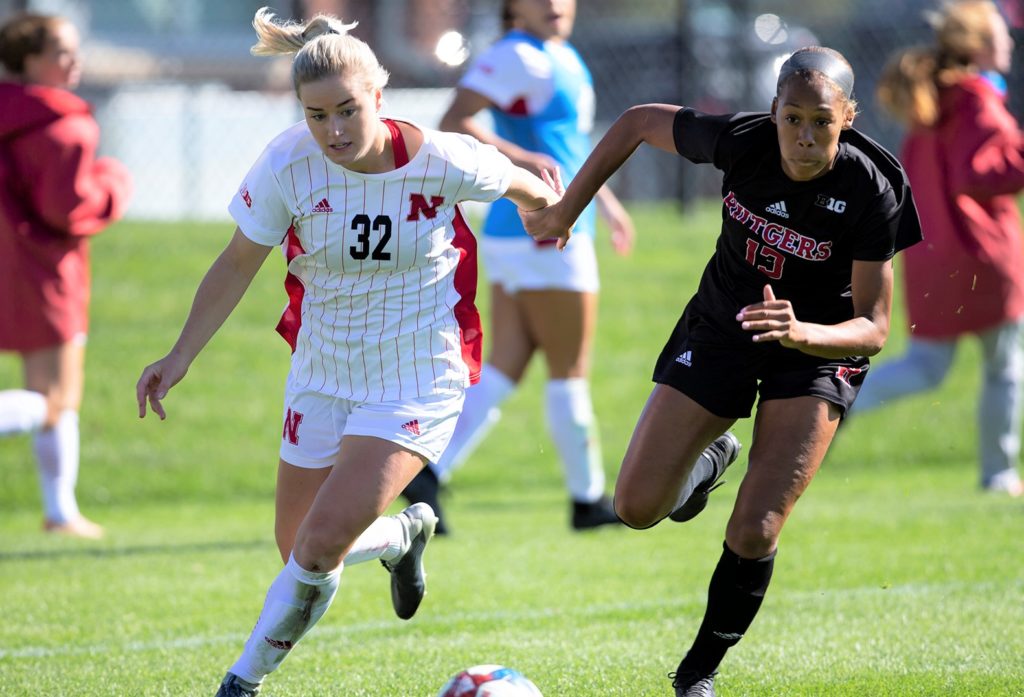 Brandt went on to become a four-year starter at Nebraska, where she led the Cornhuskers in nearly every offensive category as a senior. She was a third-team all-Big Ten pick as a sophomore in 2017 and was selected to the Big Ten all-tournament team in 2018.
Brandt also spent some time with the U.S. U-23 Women's National Team in both 2018 and 2019.
"Those were camps that I got invited to," Brandt said of her national team experience. "They're looking at you for possibly the full team. I think that helped me a lot with getting drafted as well."
However, Brandt said she didn't know what to expect prior to the NWSL draft on Jan. 16. Her coach at Nebraska, John Walker, simply told her to remain positive.
Brandt was selected by OL Reign in the fourth round with the 34th overall pick.
"That was actually a complete surprise to me," Brandt said. "I really didn't have a clue about where I would be going or if I would even be drafted at all. When it happened, it was really a surprise to me. I was super excited."
During the brief training camp, Brandt demonstrated that she had the ability to play on the professional level.
"I felt confident when I was there," she said. "I think the biggest thing was just being mentally tough. I think I fit in. I just have to be mentally locked in all the time. A lot of the girls are really technical and pay a lot of attention to details, and that's another thing that I have to do. But I feel confident about being there."
Brandt still has a lot of work to do, though, once training camp resumes next month as is currently scheduled. She has to make the final roster before earning a contract.
"Since I'm a new player, I don't have a contract yet," she said. "I was drafted, but I still have to earn a spot and get a contract. But the team has been really nice–they reach out to me every day and give me workouts to do or soccer drills."
Brandt is trying to be patient as she waits to fulfill her longtime dream of playing in the NWSL.
"I was pretty upset about (the postponement of the season), but there's obviously nothing we can do about it," Brandt said. "I know people everywhere are dealing with this."