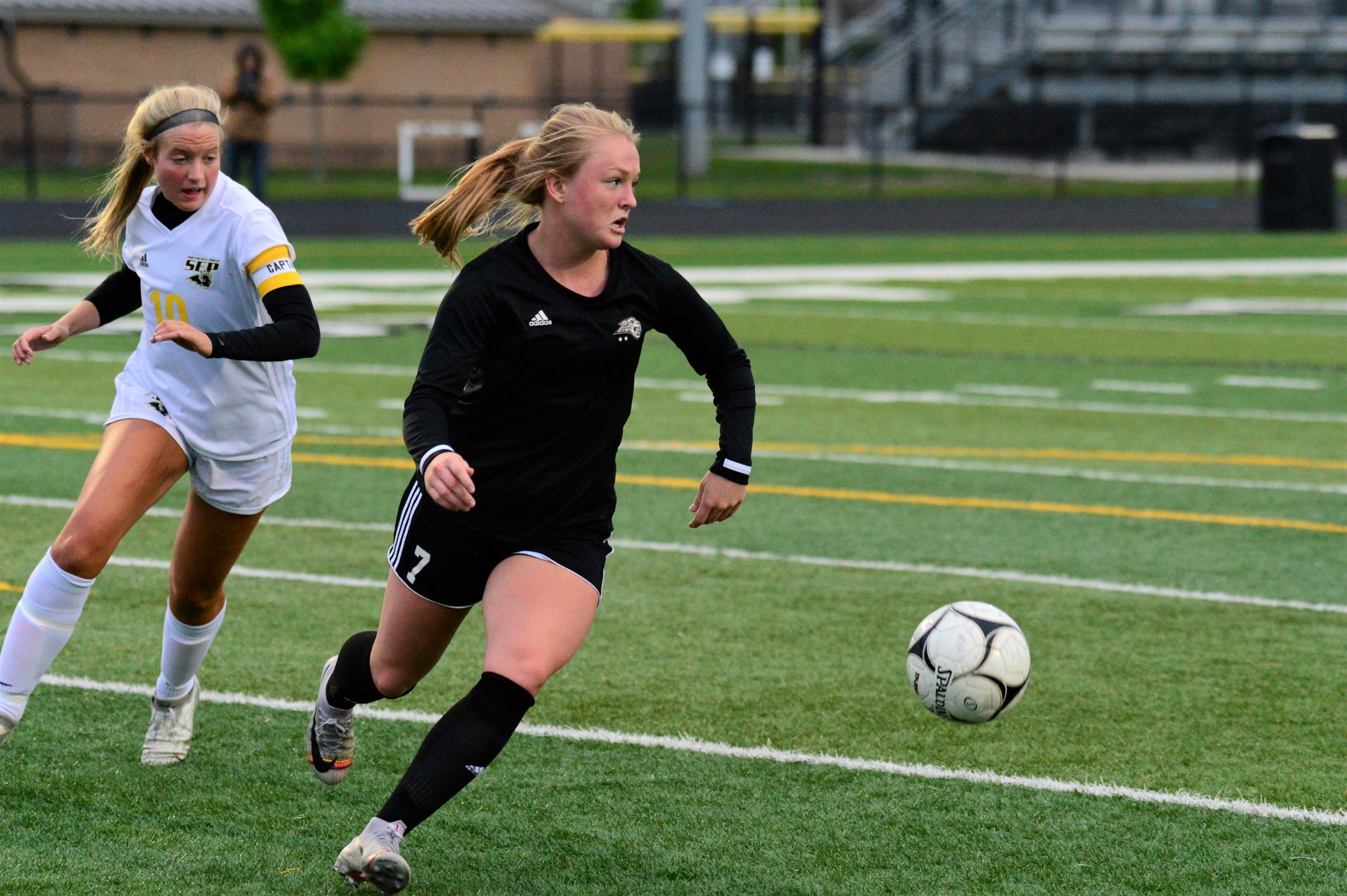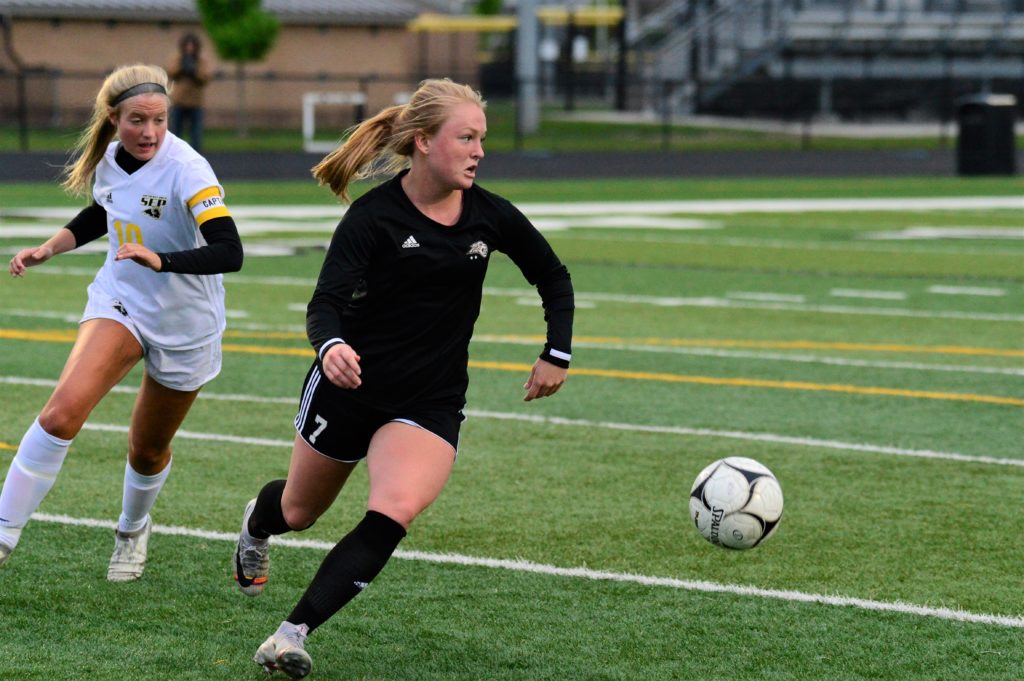 Senior midfielder Carlie Jensen is one of the top returning players for the Ankeny Centennial girls' soccer team. She helped the Jaguars to a 16-4 record last year and was named to the all-tournament team after the Jaguars reached the Class 3A semifinals.
Jensen led the team with 10 goals and eight assists. She was selected to the Class 3A all-state second team by the Iowa Girls' Coaches Association and received all-state honorable mention from the Iowa High School Soccer Coaches Association.
Here is some inside info on Jensen:
What kind of workouts have you been doing since the season was put on hold last month due to the coronavirus?
I have been doing a lot of high intensity interval training workouts, strength based circuits and lots of speed interval based running given to me by my coaches next year at Indiana State. I also like to run long distance just for fun 🙂
Has it been difficult to stay motivated at times, not knowing for sure if there will be a season or not?
It has been very difficult to stay motivated just thinking about the fact that there is a chance I won't be able to put a Jag uniform on one more time for my senior season. Sometimes I lose hope and motivation, but I remember to stay positive and hope for the best.
The Iowa Girls' High School Athletic Union and the Iowa High School Athletic Association announced an updated spring sports schedule last week based on the assumption that school will resume on May 1. Were you encouraged by that announcement?
I was VERY encouraged by that announcement. I am very grateful that we have people who are willing to do anything to make sure we have at least a little bit of a season. That announcement made my motivation to work harder and prep for the season go way up.
The girls' and boys' state tournaments would now be played on June 15-20 on alternating days. Do you like the idea of playing on alternating days?
I don't have a problem with playing alternate days with the boys! I think it is an even better reason for people to come out and support both teams and for us to be able to support them also!
What are your goals for the season?
Win. The. State. Championship. Ever since 2018 when we won (the title), I have wanted to feel that same feeling of hearing the whistle blow and my team bursts into tears of joy. Nothing beats that feeling and the team this year will be able to get there.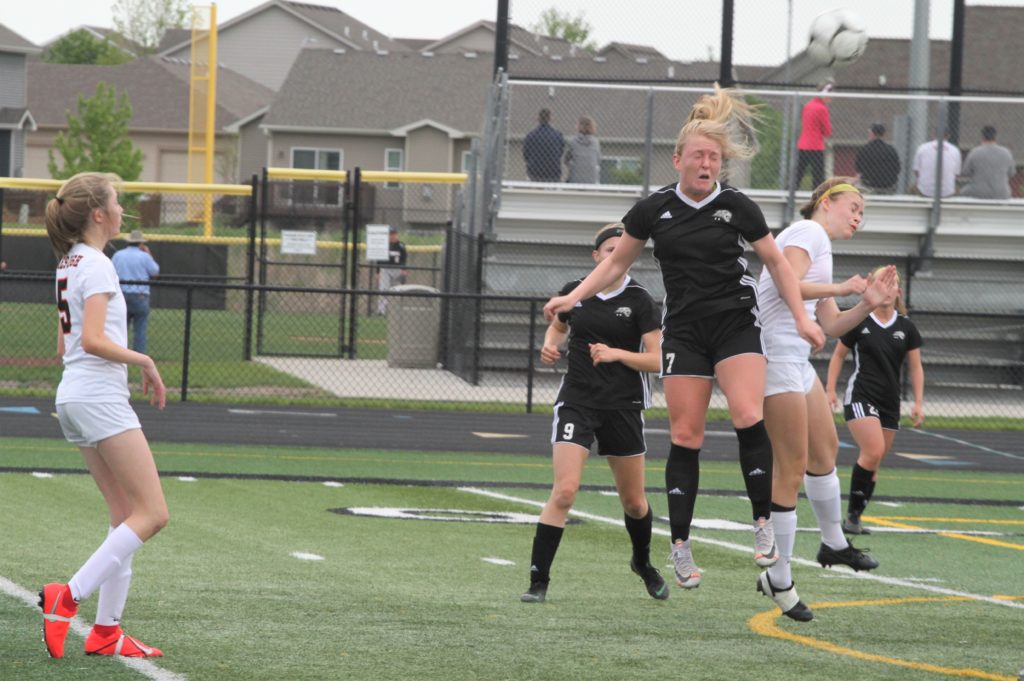 Now that you're a senior, have you tried to be a leader for the team, especially during the global pandemic?
I never thought that I would be a senior honestly–it still doesn't really feel like I am. But I feel like I do have a leadership role as a senior on the team and try to do my best to set an example and be a good model for the younger girls.
One of your teammates and best friends, Jaecee Hall, announced last week that she would be joining the women's rowing team at Iowa, where your sister, Kayla, is a junior on the squad. Have you ever tried the sport?
I have never personally tried rowing as it is just not my kind of thing haha! My sister thrives at it and loves it so much, but she says it is very hard and took her a lot of hard work to get her where she is on the team today. I'm so stoked for Jaecee that she is going to join the team! I think she is a very dedicated and motivated person that she will also thrive doing this sport.
Speaking of Jaecee, I saw her tweet last week of the photo of your coach, Chris Allen, dressed up in a costume. I'm not a huge Harry Potter fan, but was he supposed to be Professor Severus Snape?
I'm honestly not sure at all haha; he was definitely some character from Harry Potter. I saw the picture sent to the group chat and was very confused! But Allen will be Allen and he always has the best costumes! 😉
You have committed to play soccer next year at Indiana State. What did you like about the school?
I knew it was the school for me right away. The coaching staff was so welcoming and made me feel like I was already a part of the team on my first visit there when I was a sophomore! The campus is beautiful, filled with so many trees and super pretty buildings that will make school somewhat fun. I also got along super well with the girls in my class and am so excited to get to know them more and become closer with them! But, overall the school felt like a second home to me and I'm so excited to get started there.
Two former Ankeny players, Chloee Kooker and Olivia Sharar, are freshman members of the Sycamores' squad. Have you talked to them much about their experiences, and are you looking forward to becoming their teammates?
Yes! I have talked to them a lot about it and they both love it there. I find it very comforting that I have two older teammates on the team that I am already close with and I think that it will make the transition a bit easier. I'm so excited to be teammates with them again in a new environment with the rest of our amazing team.
What are you planning to study?
My major is called Applied Medicine. The major is more of a broad major that covers subjects needed to know for careers like physical therapy, chiropractic, nutrition, athletic training, medicine, exercise science and physician assistant studies. I'm not certain what career path I want yet, but my major covers the general idea of careers I'm interested in!