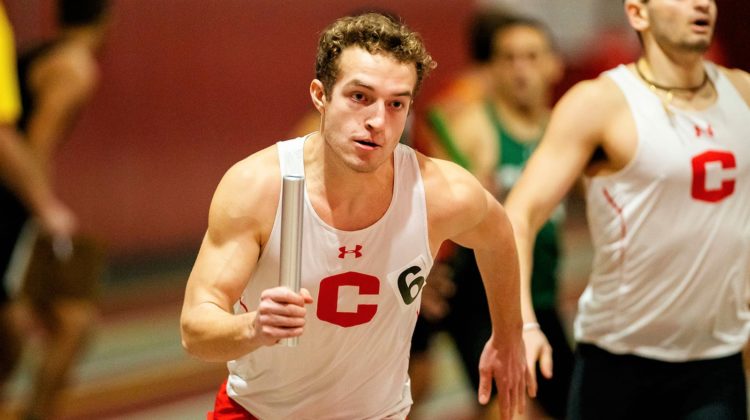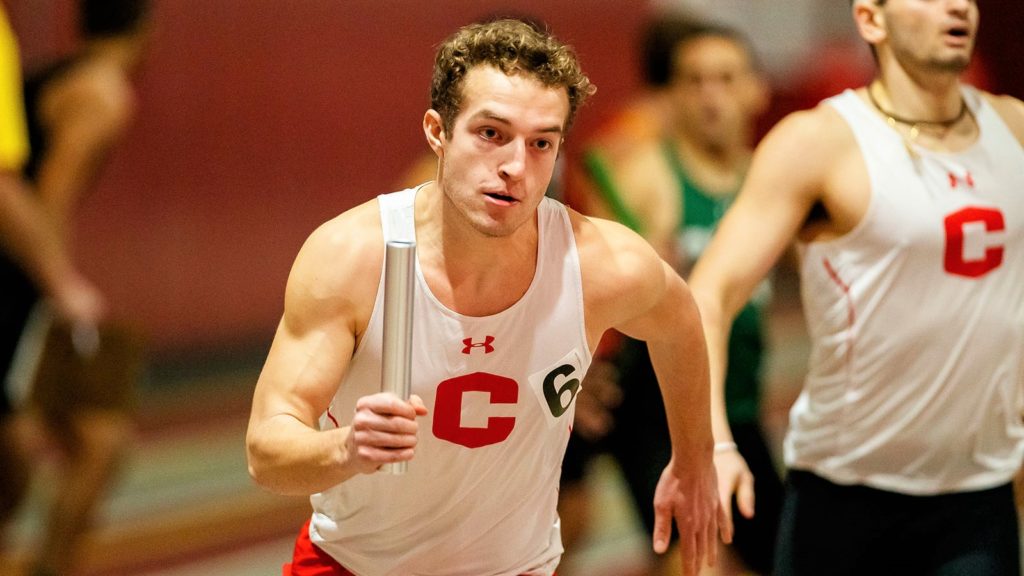 Tyler Havens had some goals that he wanted to accomplish at the American Rivers Conference Outdoor Track and Field Championships.
One of his former Ankeny Centennial teammates, Cory Suedmeier, was also looking forward to next month's meet at the University of Dubuque.
Neither of them, however, will get a chance to realize their dreams. Not in 2020 anyway.
Like the rest of the sporting world, the NCAA cancelled all of its spring activities last month due to the spread of the coronavirus, bringing the track and field season to an abrupt halt.
"I definitely had a lot of things I wanted to do this spring, such as defend my steeple(chase) title outdoors and I wanted to qualify for the NCAAs," said Havens, a distance runner at Loras College in Dubuque. "There was no doubt in my mind that I could achieve the goals I wanted to outdoors. I was definitely satisfied with what I had done (in my career)…I was just hoping to do more."
Suedmeier, a sprinter and team captain at Central College in Pella, was similarly disappointed.
"I was really looking forward to meeting my goal of being named all-conference at the outdoor meet, but I definitely feel much worse for the athletes that went to Indoor Nationals who were sent home before they were able to compete," Suedmeier said. "As I reminisce, I am thankful for the coaches, teammates and support system that I have had over my time as an athlete."
Havens and Suedmeier were teammates on the 2016 Centennial boys' track squad. Suedmeier ran on the 14th-place 4×800 and medley relays at the Class 4A state meet, while Havens placed 19th in the 3,200-meter run.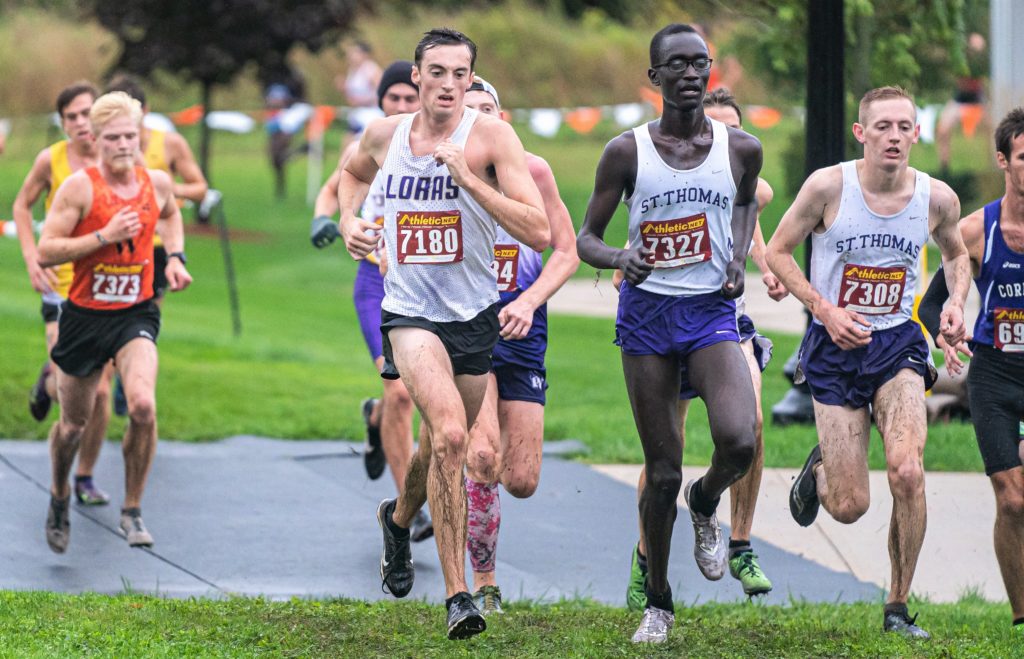 Both runners have had productive college careers. Havens was the captain of the Loras men's cross country team in 2018-19 and has been an academic all-American.
"I really didn't have any goals related to indoor track, but it ended up being a really good season for me," said Havens, who placed third in the 3,000 at the ARC Indoor Championships in February. "It was pretty unexpected actually. I was just really happy with where my fitness was."
Suedmeier, meanwhile, has been a fixture on Central's sprint relays throughout his career, competing at the indoor conference meet all four years. He helped the Dutch to back-to-back fourth-place finishes in the 4×400 relay in 2018-19.
"I am very happy with the accomplishments that I have had throughout my years as a runner," Suedmeier said.
Havens was in the athletic training room getting ready for a practice last month when he saw on Twitter that the NCAA had cancelled the Division III Outdoor Championships.
"We knew we weren't going to be able to compete at the NCAAs, but the American Rivers Conference itself hadn't said anything about it," Havens said. "But I figured they would cancel too if the NCAA did. So we went about our practice as usual that day, then the next day we were supposed to have a workout and we didn't do it.
"The next week Loras kicked everyone off campus so I had to go home," he added.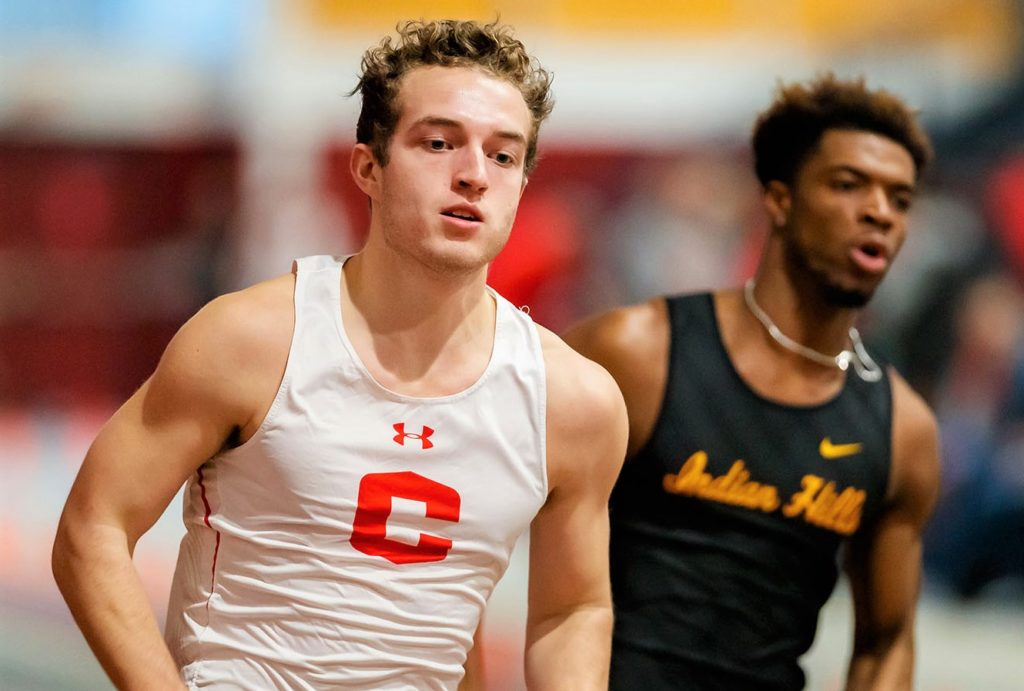 Suedmeier was stunned at how quickly COVID-19 affected his season.
"In the span of a week, we went from dreading the long bus rides to being anxious for an outdoor season to happen at all," he said. "Finally, the head coach at Central (Brandon Sturman) called me and told me that the season was over. It was nice to finally have answers, but it was frustrating to have my track career end on that note.
"Looking back now though, I'm glad the NCAA got out ahead of the virus," he added.
Because Havens and Suedmeier are both seniors, they were given an option to return next year for another season of eligibility. Suedmeier, though, is not planning to return to the track.
"Unfortunately, I will not be eligible for another indoor season so if I were to return for another year I would have to sit out the indoor season to wait for outdoor," Suedmeier said. "I will be graduating this May, but it is unknown whether my classmates and I will have the opportunity to walk across the stage."
Havens is also graduating and has a job lined up in Clear Lake, starting in June. However, he is hoping to compete for the Duhawks next spring.
"I have thought about it a lot," he said. "Loras has an online master's program that I could enroll in and satisfy the student part of it, so I would just have to arrange it with work if I could go to Dubuque for three months and work remotely or something like that and train March through May and compete. I hope that ends up working out, but it's not set in stone by any means."
Havens said he never expected to become a steeplechaser when he arrived at Loras four years ago. But the Duhawks were already a top-10 team in cross country with several talented distance runners.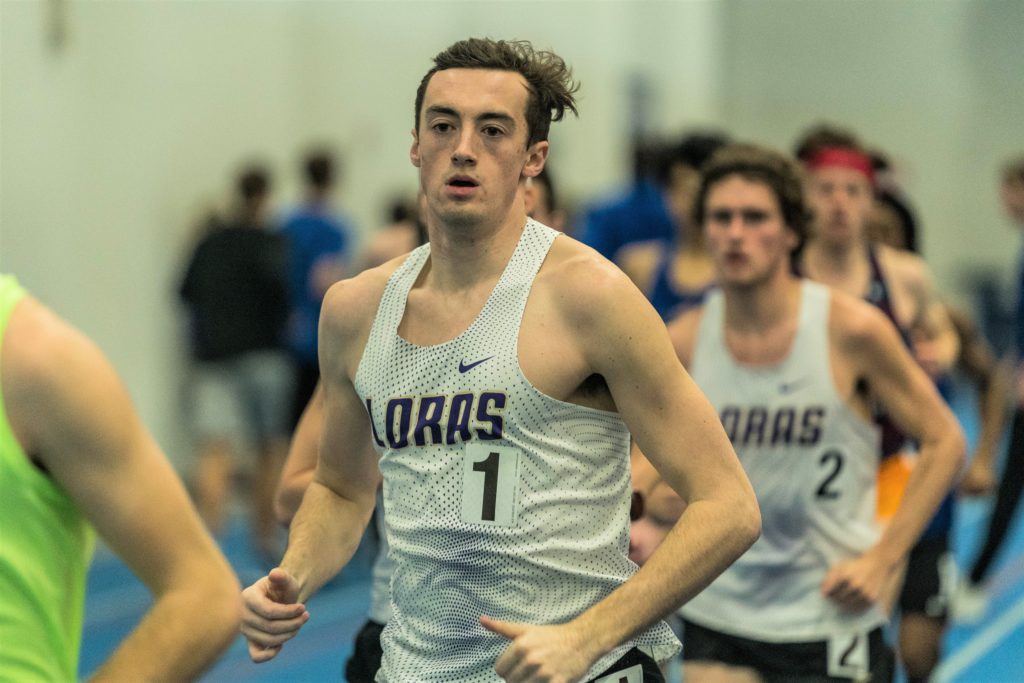 "I knew I wasn't going to get a conference spot in the 5k or the 10k, but in the steeple we didn't even have enough guys to fill out a full roster," Havens said. "So I tried the steeple, and the first time I ran it my coach (Bob Schultz) told me that's the fastest he's ever had someone run it on their first steeple in a long time, so he said that's my event and we'll keep working on it. My junior year, it just all clicked for me and I got pretty good at it."
Havens was thrilled when former North Central College standout Ethan Adlfinger joined the Duhawks' coaching staff this year. Adlfinger was a two-time NCAA qualifier in the steeplechase.
"I was really excited to work with him," Havens said. "I was hoping that having a coach like him would help me to drop a lot more time. We had a chance to work on it, but never got a chance to run it."
Havens will now have to wait almost a full year to compete again on the track. But he thinks the wait will be worth it.
"It's something I would definitely like to do," he said. "It's the only time in my life I can do this. I'd like to do it."
Havens will begin doing workouts on his own this summer. He said it won't be easy, but he's committed to making it work.
"It'll be harder than having the structure and the teammates around me for sure," he said. "I'm going to have to stay motivated and do everything by myself. Hopefully, there will be a few cross country races in the fall that I can jump into unattached. Training by myself is something I've never done before, but it's just the way it's going to have to be."