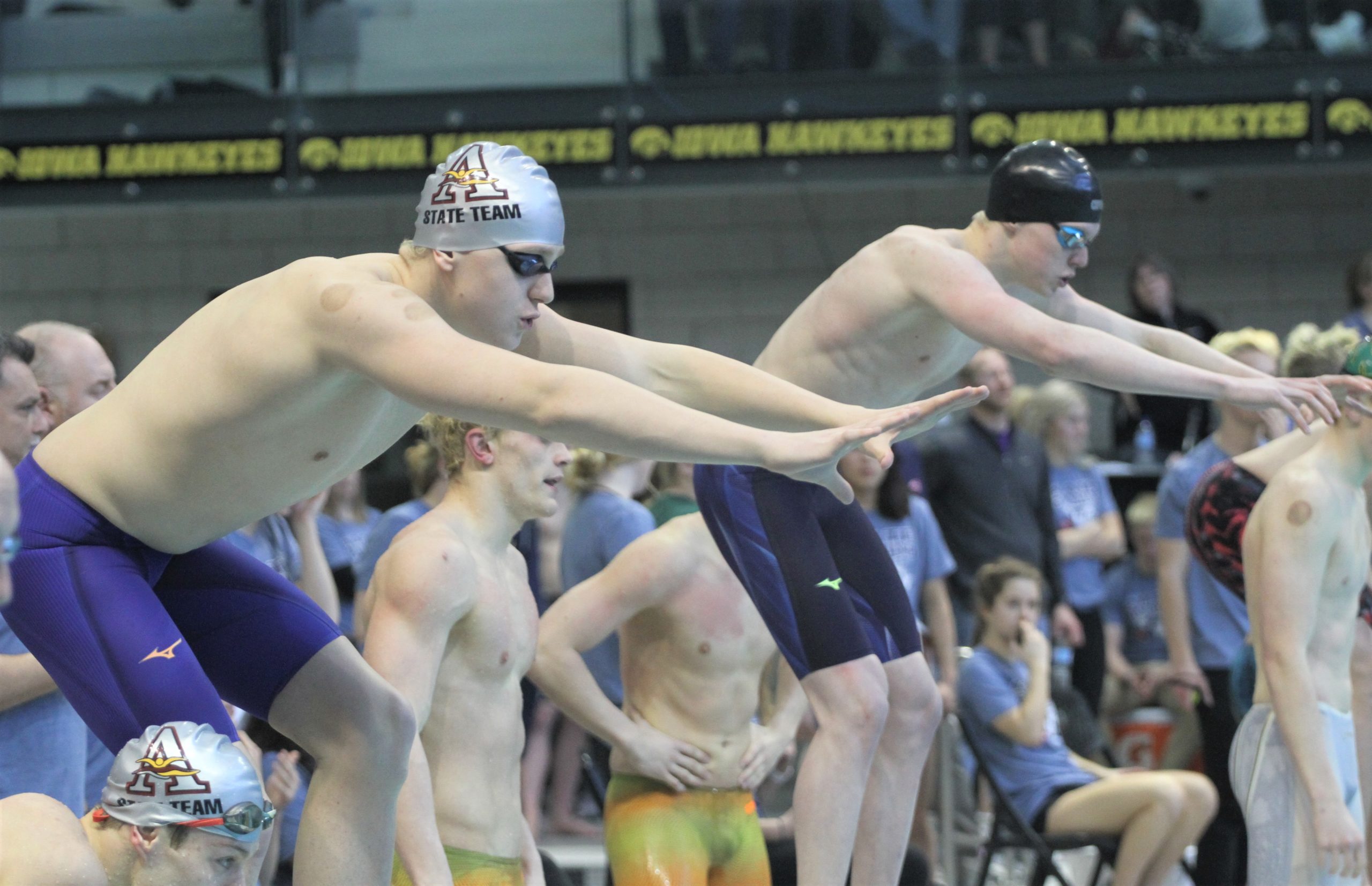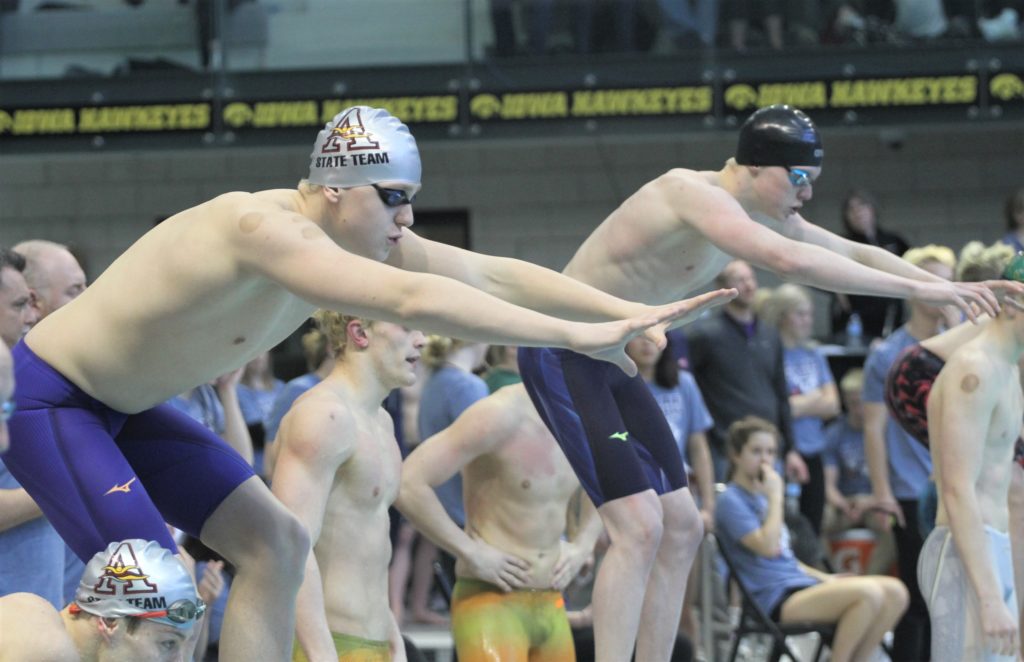 Ankeny junior Trent Frandson is ranked among the top 20 high school swimming prospects nationally in the Class of 2021, according to the latest rankings by SwimSwam.com.
Frandson, who has verbally committed to California, is ranked 14th overall. He was previously ranked 13th in the same class a year ago.
Frandson is a four-time Iowa state champion. He won both the 200 and 500 freestyle events as a sophomore at the 2019 state meet, then defended those titles at this year's state meet.
Here is what SwimSwam.com wrote about Frandson:
14. Frandson — Central Iowa Aquatics — Ankeny
Best times: 1650 free — 15:12.92, 1000 free — 9:23.28, 500 free — 4:20.40, 200 free — 1:35.68, 100 free — 43.93, 50 free — 20.75
"Frandson fits the profile of that rare, rangy freestyle recruit we tend to see only once or so in each class. For his part, Frandson is more of a distance swimmer just starting to get in touch with his speed. His biggest drops since his sophomore ranking have come in the 200 free (1:37.7 to 1:35.6) and 100 free (45.1 to 43.9). But he's also continued to progress as a distance swimmer, cutting 15 seconds from his mile and three from his 500. One high-end comp for Frandson might be Townley Haas, who was a slightly better distance swimmer (14:59/8:53/4:17) as a junior, but a similar mid-sprinter (43.8/1:35.1). Frandson's most recent drops were in the 100/200 as well – he was 1:36 and 44.6 coming out of Winter Juniors, but cut more time at Iowa's state meet in February. On tape, though, Frandson looks like a distance guy. He's got the smooth stroke and lack of a steady flutter kick that makes him look like he's swimming a mile, but he keeps up with a field of guys who look like they're sprinting. Even down to the 200 free, there's not a lot of kick, but a very smooth, efficient stroke with a nice low breath. Frandson will probably have to improve his kick and learn how to up his tempo a little more to contend in the 500 in the NCAA, but he looks like the type of 500 guy who can contribute on 800 and even 400 free relays with his speed."