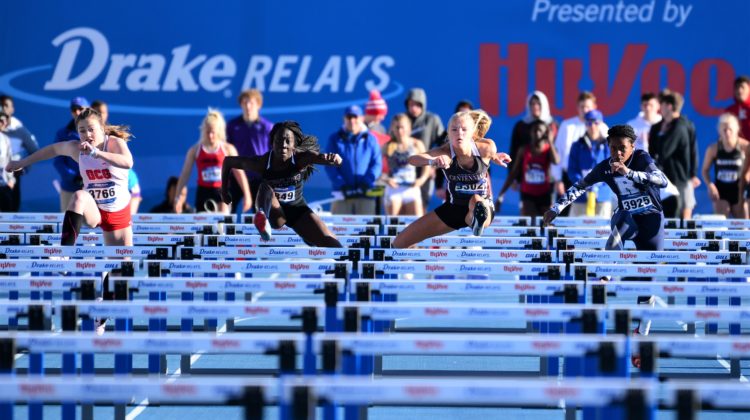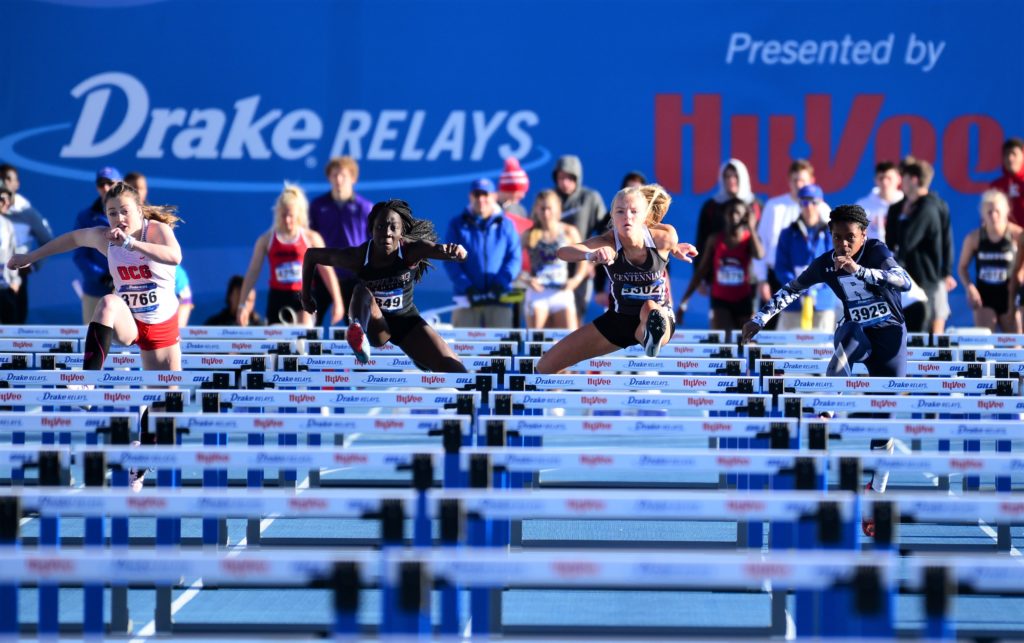 Katie Petersen got together with some of her Ankeny Centennial teammates on Thursday night to continue preparing for what she thought would be her final high school track season.
"I was just at the track with a few friends, and we were talking about our new meet schedules and who was going to be on our shuttle (hurdle relay)," said Petersen, one of the state's top hurdlers. "And now those things don't even exist."
On Friday, Iowa Governor Kim Reynolds announced that all schools will remain closed through the end of the school year due to the ongoing threat of the coronavirus. All spring high school activities, which had previously been slated to possibly resume on May 1, have now been cancelled.
The elimination of all four boys' and girls' sports–golf, soccer, tennis, and track and field–was made by the Iowa Girls' High School Athletic Union and the Iowa High School Athletic Association in cooperation with the Iowa Department of Education and state officials. The decision was also approved by the IGHSAU and IHSAA boards.
"While we are disappointed that student-athletes will not have the opportunity to compete this spring, we remain committed to our primary goal of keeping students, coaches, officials and communities safe," IHSAA executive director Tom Keating said in a press release. "This cancellation comes out of an abundance of caution for the well-being of all. Conducting our spring season would involve moving groups of people in and out of various communities for competition. At this time we believe that is a risk we should not take."
Petersen, an Iowa recruit, was clinging to some hope that a shortened season could be held, even if it stretched into June or July.
"I really don't believe the entire season being cancelled is something any of us could have prepared for," she said. "I think we all knew in the back of our minds that it was a possibility and that it could very well happen, but that certainly did not make getting the news any easier."
Ankeny girls' soccer standout Ashley Harrington was also hoping for a shortened season, but she understood the decision by the governing bodies.
"Some things we can't control," said Harrington, a Northern Iowa recruit. "It is more important for people to be safe and healthy rather than going through with sports and school. For me, it is extremely disappointing to not be able to defend our state title. But, more importantly, I'm disappointed in not being able to play with my teammates one more time or have a last go-around with the seniors that have been by my side since Day 1. A lot is going to be missed, but unfortunately that's the way life works."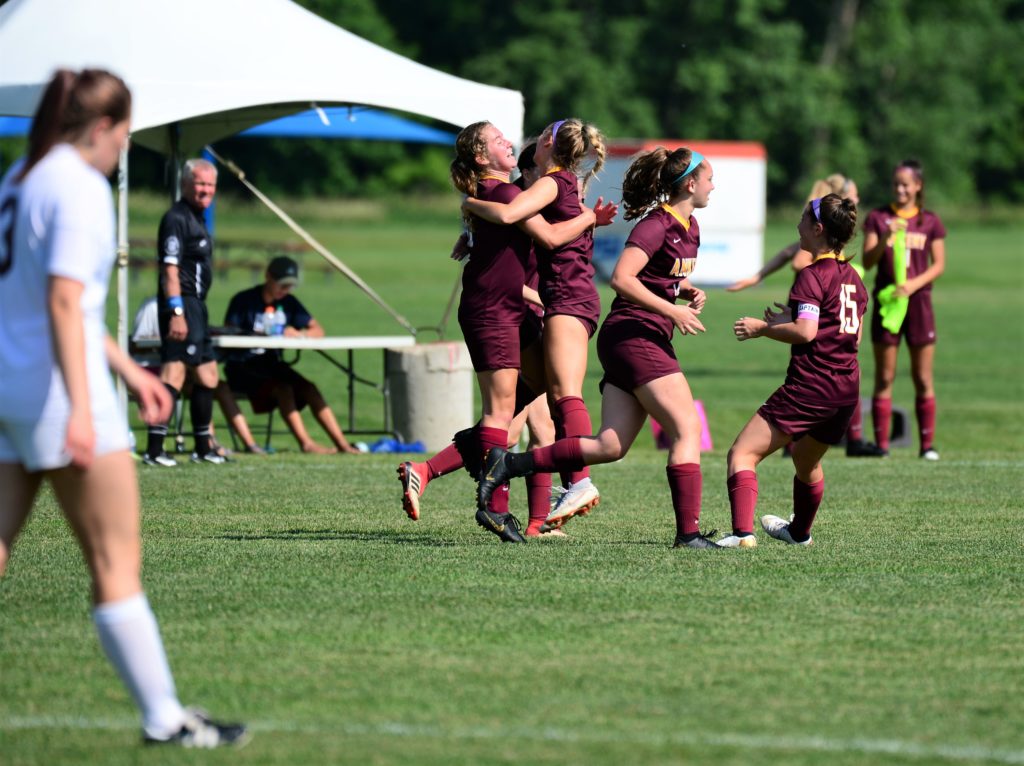 The coaches and activities directors at both schools were also devastated by the abolition of the spring sports. Centennial boys' soccer coach Brian Duax called it gut-wrenching.
"Of course we could see the writing on the wall, but I was trying to stay positive," Duax said. "It hurts like crazy. Words cannot describe the devastation for the seniors especially. They put in so much over last three years. We had high hopes and worked like crazy all offseason for no reward."
Ankeny Activities Director Andy Umthun expressed his disappointment via Twitter.
"My heart aches for all HS Seniors across the country, but especially our @Ankeny_Hawks," Umthun tweeted. "I was afraid this was inevitable, but now that it's a reality it really stings. I always say the great ones adapt and know our Hawks & Hawkettes will along with all Seniors everywhere but they are asked to work through things that no one ever has before. I do know that seniors everywhere will take this on in stride and be stronger from it. With that said, (it) doesn't mean we have to like it."
Both Umthun and his counterpart at Centennial, Scott Garvis, had been trying to revise the spring schedules over the last couple of weeks. An announcement earlier this month had postponed all activities through April 30.
Like Umthun, Garvis felt the pain of his athletes and coaches.
"Jaguars, I am so sorry," he tweeted. "My heart is breaking for you! I know it's difficult but remember you are not alone, we are all here for you & together we will make it through this! If you need to talk please email one of our school counselors & they can set up a time to speak."
Centennial girls' track coach Andrew Kruzich was somewhat surprised by Friday's announcement.
"Not that we weren't going back to school, but that spring sports were cancelled, and that it was Gov. Reynolds who announced it," he said. "Everything up until (Friday) indicated that the associations had a desire to try and do something in June if May wasn't an option. So I was fully prepared mentally to lose going back to school, but I thought we would have more options down the road with spring sports, limited and unlikely as those might be. I knew everything was a long shot, but I thought the sports decisions would be somewhat detached from the school decisions."
In the press release, the IGHSAU and IHSAA thanked all spring sport participants, coaches, administrators, officials and spectators for their passion, patience and effort during this unprecedented time.
"We understand the important role that athletics and activities play in the lives of our students, schools and communities," IGHSAU executive director Jean Berger said. "But during this time of uncertainty, we must support the health and safety recommendations of our state and national leaders. This decision is especially heartbreaking for our senior competitors, and we thank them for all they have done to represent their schools throughout their careers."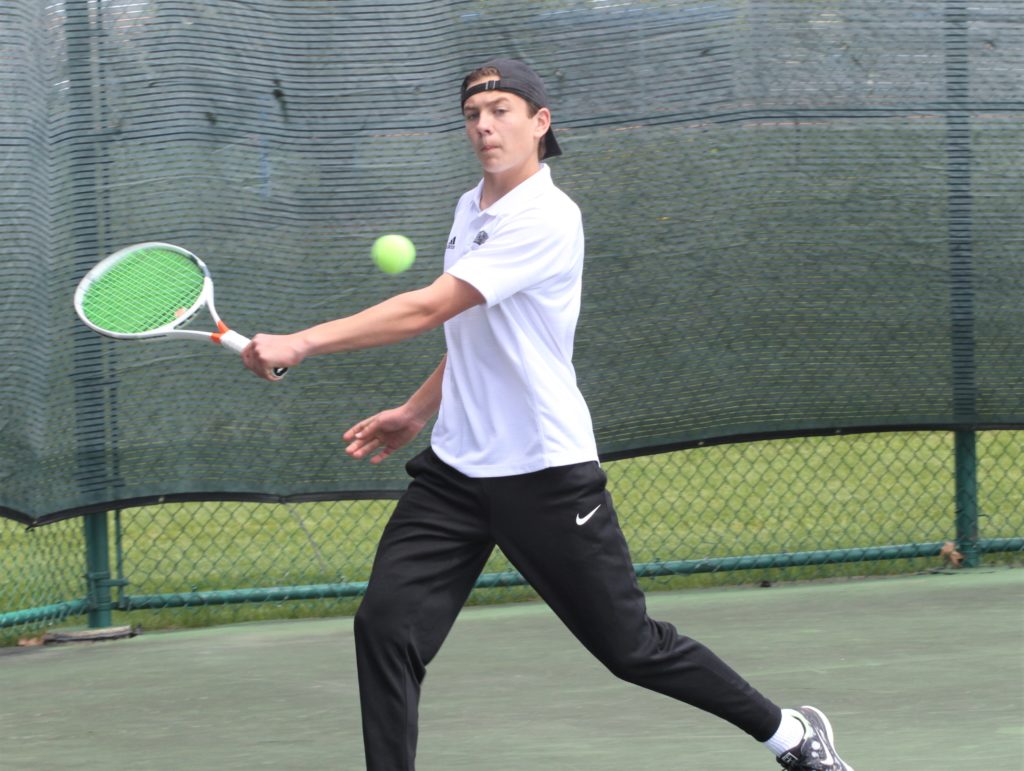 Centennial tennis player Ryan Lofgren, who qualified for last year's Class 2A doubles tournament along with Samson Densmore, was denied an opportunity to pursue a state title in his senior season.
"This sucks," Lofgren tweeted. "I'll miss taking the courts this spring with all my teammates. I'll never forget the countless memories, and I hope we can come together soon. Roll freaking Jags."
Ankeny golfer Jaci Webb, a junior, was looking to improve on her 12th-place finish at last year's Class 4A state meet.
"I'm definitely sad and upset by the news, but I absolutely understand it," she said. "I feel terrible for the seniors because they don't get a chance to have a final season with their friends. I know that for some juniors this season was critical because college coaches really like to look at that season so I know a lot of my friends who are juniors are disappointed."
Last June, Harrington and her teammates celebrated after winning a state championship at Cownie Soccer Complex. In a span of 10 months, the Hawkettes went from lifting a trophy above their heads to having their 2020 season wiped out by a global pandemic.
"In my short time here as a coach, I've had some of my greatest memories as a coach with these girls and these seniors," said Ankeny girls' soccer coach Simon Brown, who took over the program in the fall of 2018. "I was looking forward to building on those relationships through soccer and this team. The kids are not just great soccer players, but great people too and I want nothing more than to be with them now in this challenging time."
Monday was supposed to be the start of Drake Relays week–one of the highlights of the season for all track and field athletes throughout the state. The Relays have been postponed indefinitely by meet officials, but it seems unlikely that the meet can be rescheduled–especially when all high school and collegiate teams are not competing.
"I'm just crushed for our girls," Kruzich said. "We have 16 seniors, all of whom are four-year track athletes. Most have decided not to compete in college. So while I'm sad to lose what likely would have been a very good team–likely our best state team yet–I feel especially bad for our young women who will not have a chance to have their last season, their last race, senior night, and so on. There are boatloads of great memories that they will miss. I feel bad for our younger girls, too, but the seniors hurt the most."
Petersen found it difficult to find the words to describe her heartache.
"Right now, it feels impossible to come to terms with the fact that I have ran my last race in a Jaguar uniform and no longer have the opportunity to accomplish the goals that I have been working so hard for," she said. "But honestly what hurts the most right now is the thought of my teammates, who have become my second family over the years, and all the lost time and new memories we won't be able to make together."
Kruzich tried to prepare the Jaguars for the upsetting news.
"I had told our team that I wasn't optimistic for May. The projections just didn't jive with going back that soon," he said. "I told them I don't know how we go from wearing masks in public to having track meets three weeks later. But I think we also tried to be as positive as possible. It's a better way to go through the quarantine, and it's a good lesson to be prepared in case opportunity presents itself.
"'Hope is a good thing. Maybe the best of things.' Shawshank Redemption lessons still ring true. It was good to hang on to the hope of June. I miss that already," he added.
Duax and some of the other boys' soccer coaches in the CIML are trying to arrange a summer league for the senior players who didn't get to have a season.
"They deserve some form of closure for their high school career," Duax said. "It's hard to say if anything will pan out, but we are for sure trying."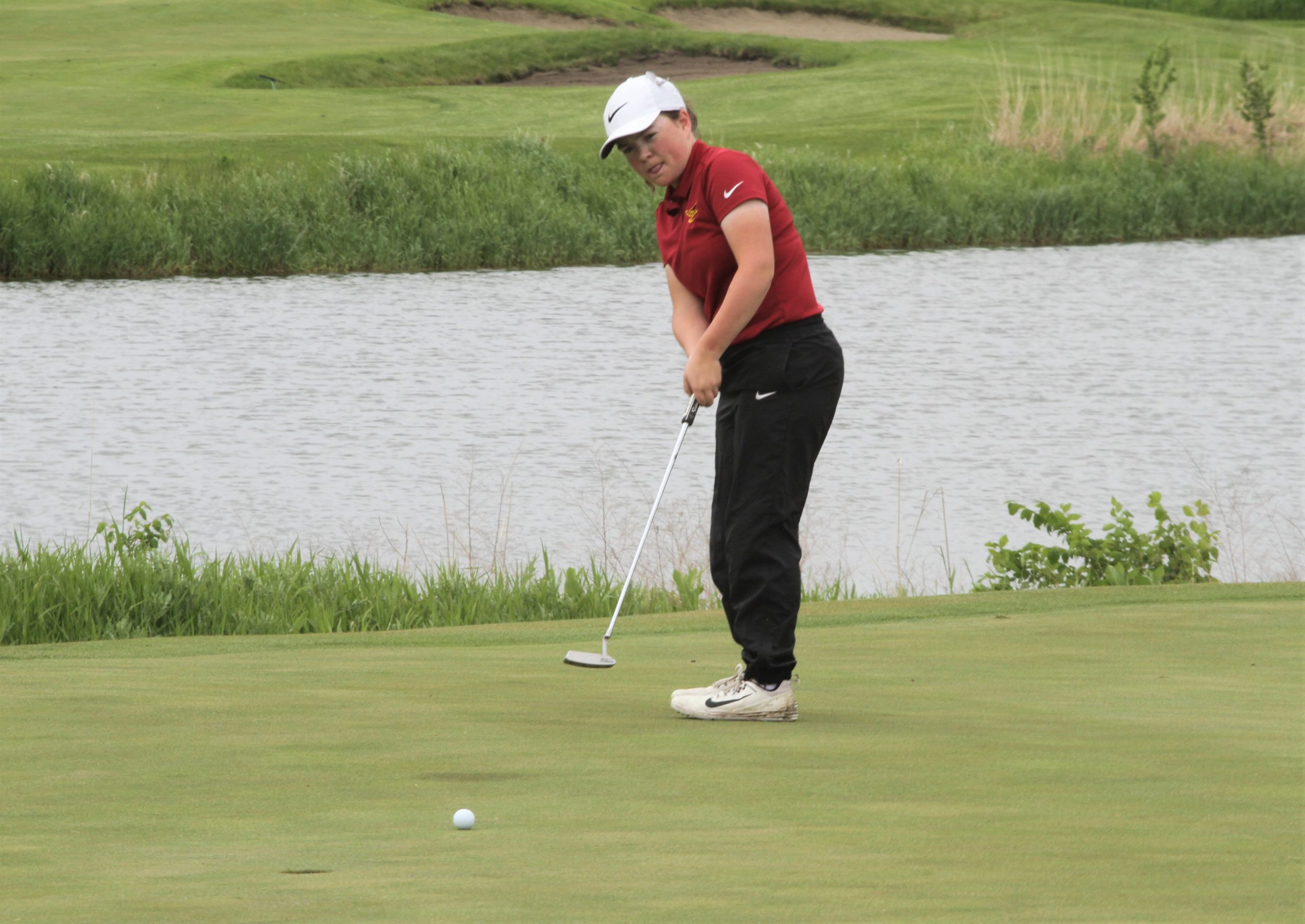 For some of the underclassmen like Webb, there's nothing to do now but start preparing for the future.
"I think this is going to help everyone become a stronger player mentally because now it is up to you to decide when and how to practice as well as learn how to see things positively," Webb said.
Centennial senior Avery Gates–a standout in football, track and baseball–will simply move on to his next sport.
"Although I was hoping otherwise, I did sort of expect (the cancellation) a little bit," said Gates, who will play football at Grand View in the fall. "Now I'm just going to focus on being ready for whatever the next sport could be. Keeping in good shape and ready for whatever is next."
Gates will play baseball this summer if the COVID-19 threat doesn't force more cancellations. The summer sports (baseball and softball) are currently suspended pending an assessment made in collaboration with state officials before June.
Practice, competition and postseason dates will be announced when they become available.
"I'm encouraged that the association plans on doing whatever they can to have a summer season," said Ankeny baseball coach Joe Balvanz. "Hopefully, we can practice on June 1 and start playing June 15. I'm optimistic as long as the numbers look good for a June return."