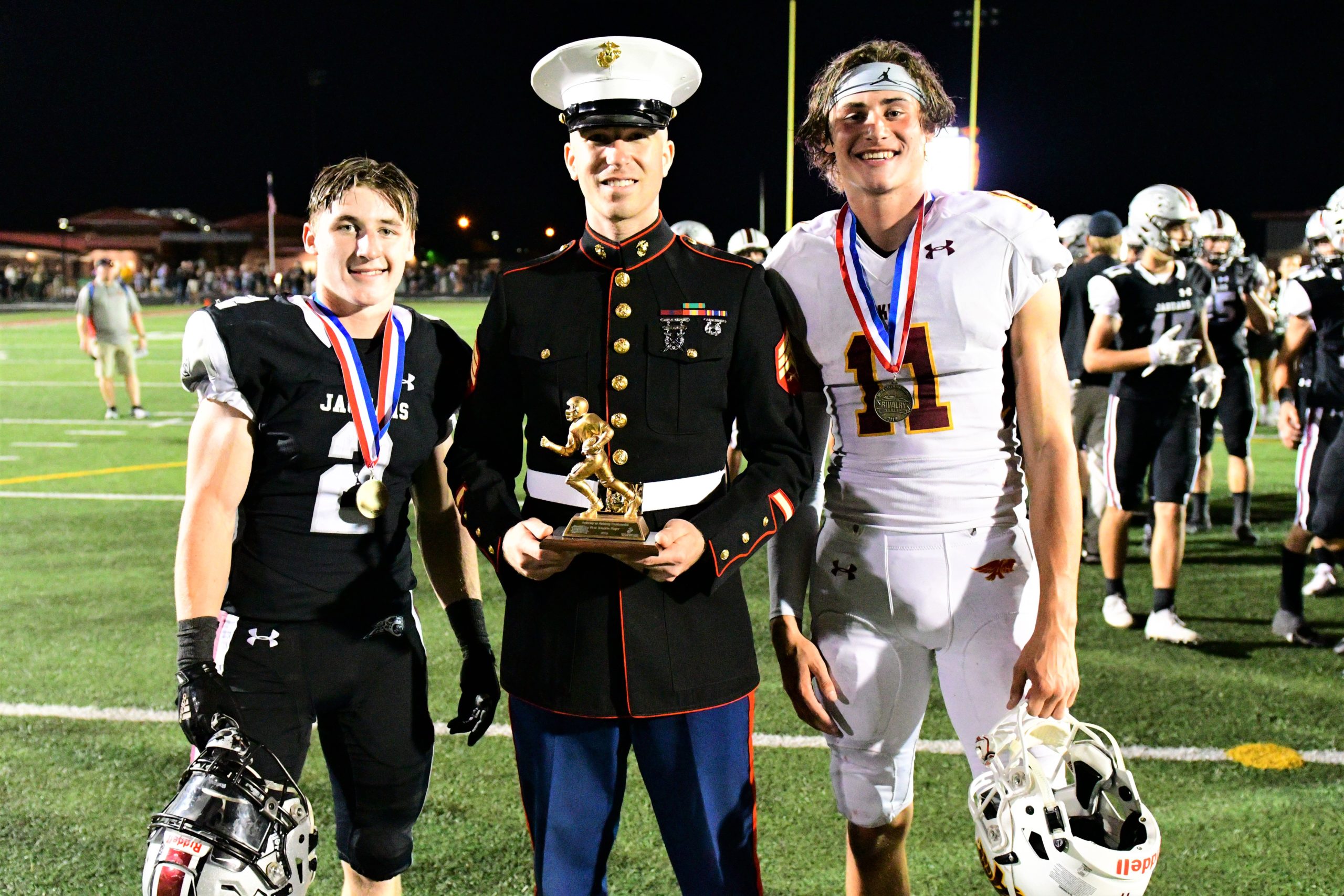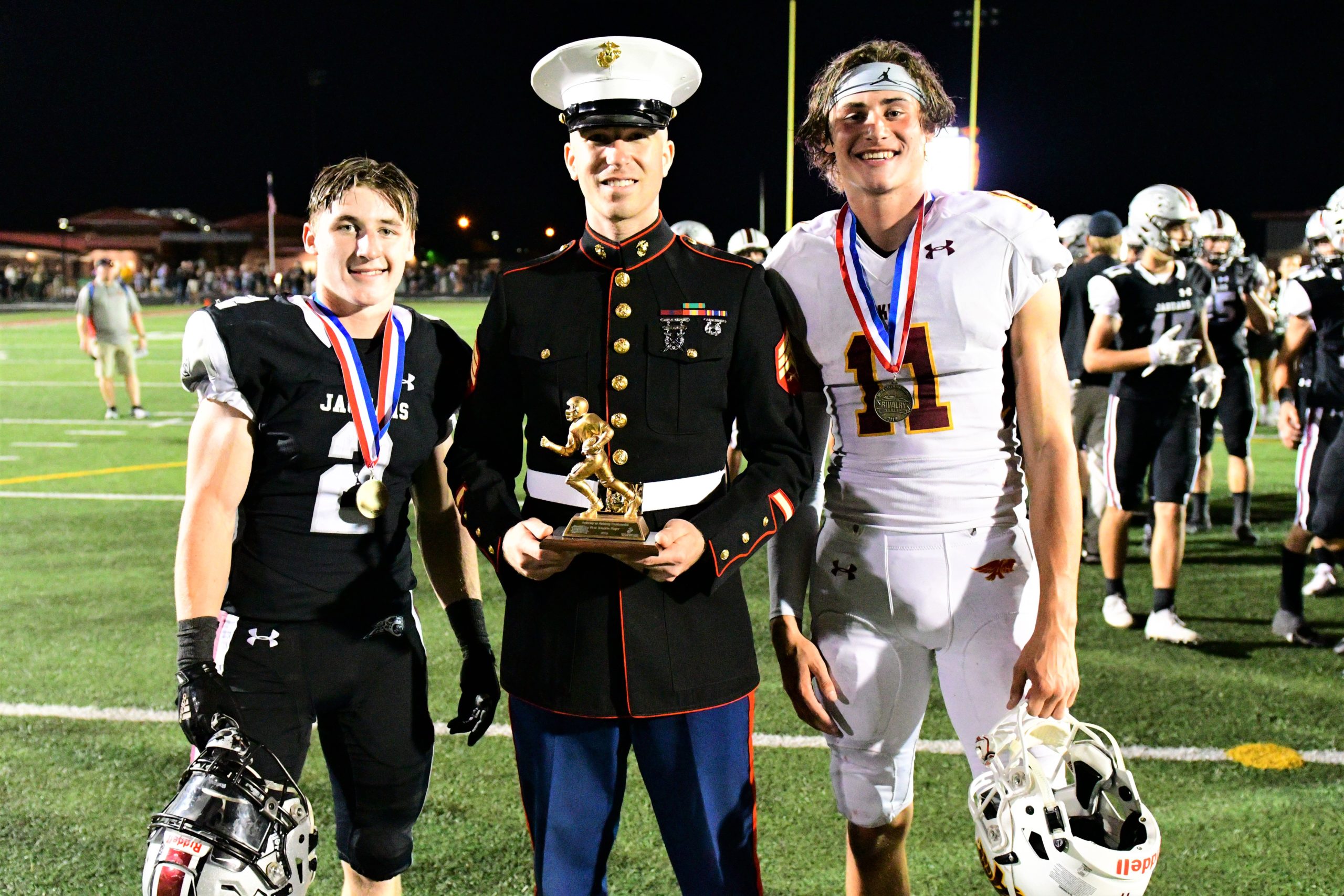 Ankeny football star Brody Brecht has narrowed his list of schools down to Iowa and Iowa State. Ankeny Fanatic publisher Dan Holm caught up with the junior receiver, who is one of the state's top prospects in the Class of 2021, to get an update on his recruitment.
Well Brody, you previously said you were hoping to commit after taking your official visits to Ames on June 12-14 and to Iowa City on June 19-21. Is that still the plan?
Yes, that is still the plan.
Has the coronavirus pandemic changed any aspect of your recruitment at all? You had to cancel some unofficial visits, right?
Yes, I had to cancel unofficials to Kansas and K-State as well as Iowa and Iowa State.
If you end up having to postpone your official visits, would you postpone your commitment as well?
I don't plan on postponing my commitment. I still want to make a decision by the end of June.
How are you dealing with the social distancing guidelines? Has it been difficult?
It's been tough to get some baseball work in, but me and my buddies still manage to get some work in while social distancing.
The spring high school activities have all been cancelled now. Had you been planning to run track this spring, or were you focusing on football and baseball as well as your recruitment?
Yes, I I was excited for the track season. Our new program was making all of us a lot faster.
Well, let's talk about the two schools that you're considering. What do you like about Iowa's program?
I like the way they develop their receivers and prepare them for the NFL. They have had success for a long time and have a culture of winning. I'm also very close with their coaches.
I read earlier that Iowa projects you at their X receiver position. And I'm sure you like the fact that they started throwing the ball a little more last year, right?
Yes, I did like to see them throw the ball more and be successful with it as they had three really good receivers this year.
I know your dad went to Iowa State, but you grew up an Iowa fan. Do you think that will be a factor at all in your decision?
Yes, I did grow up an Iowa fan, but I've always cheered for both teams.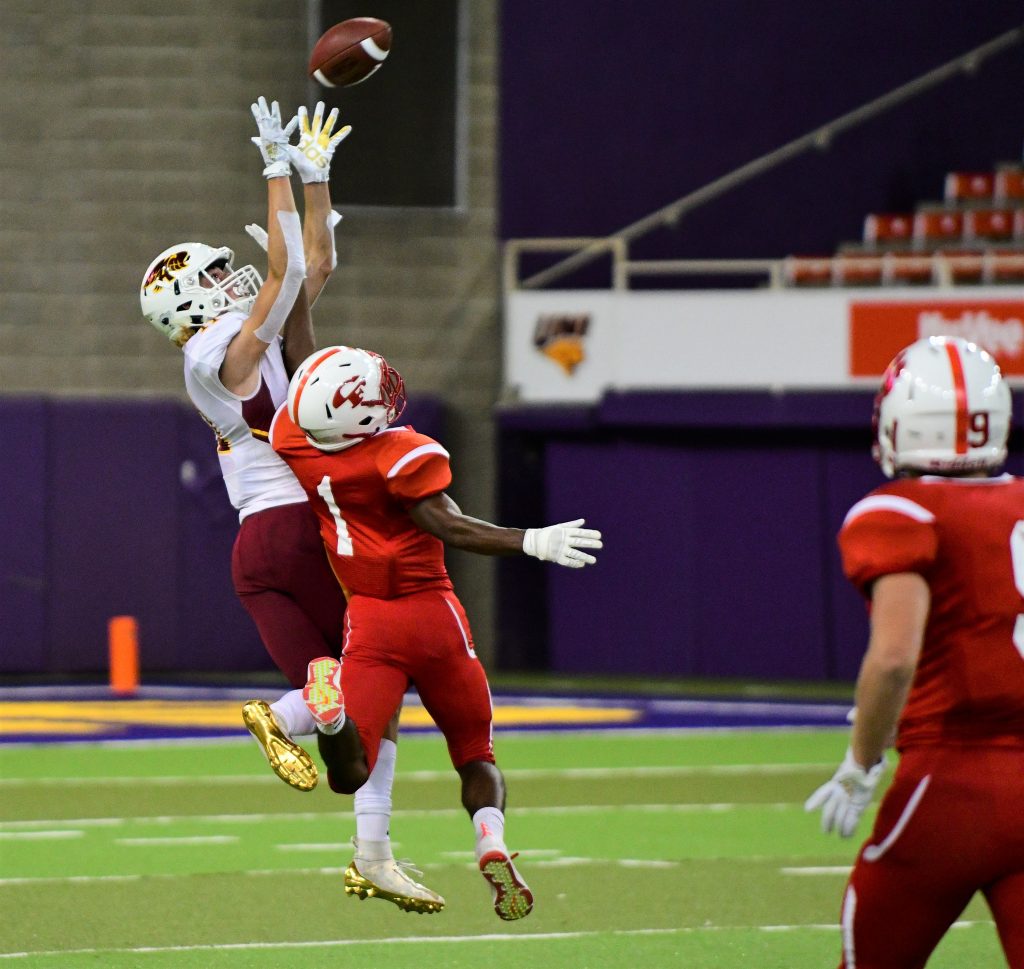 What do you like about Iowa State's program?
I like their use of receivers, especially tall receivers. I'm also very close with their coaches as well.
I've seen some people compare you to former ISU stars Hakeem Butler and Allen Lazard. Those are two pretty good receivers to be compared to, huh?
Yes, it's an honor to be in the same discussion as them. But I want to make a name for myself.
I know you mentioned earlier the importance of getting a good education, which you can get at either school. What are you planning to study?
At this point, probably business.
Iowa has offered you a baseball scholarship as well, but I understand you're trying to take baseball out of the equation. You're just trying to decide which of the two football programs you want to play for, right?
My top priority is football so that's what I'm basing my decision off of, and baseball will take care of itself.
It sounds like you really like both programs and have already built good relationships with some of the coaches. How much contact do you have with both staffs each week?
I talk to both schools a lot, multiple times throughout the week.
Do you think this is going to be a really difficult decision for you?
Yes, it is going to be very tough. I have great relationships on both sides, and both of them are great programs.
You obviously know some players in both programs or players who have already committed to either the Cyclones or Hawkeyes. Have any of them tried to recruit you?
Yes, Brady Petersen, Charles Wright and Dodge Sauser have reached out from Iowa State. Justice Sullivan, Cooper DeJean, Zach Twedt and Deuce Hogan have reached out to me from Iowa.
How important do you think the official visits will be? Are you hoping that something just clicks for you on one of your visits?
It's not the end of the world if they get cancelled because I've been to both schools a lot. I just need the time to weigh out the positives of each side and the decision itself.