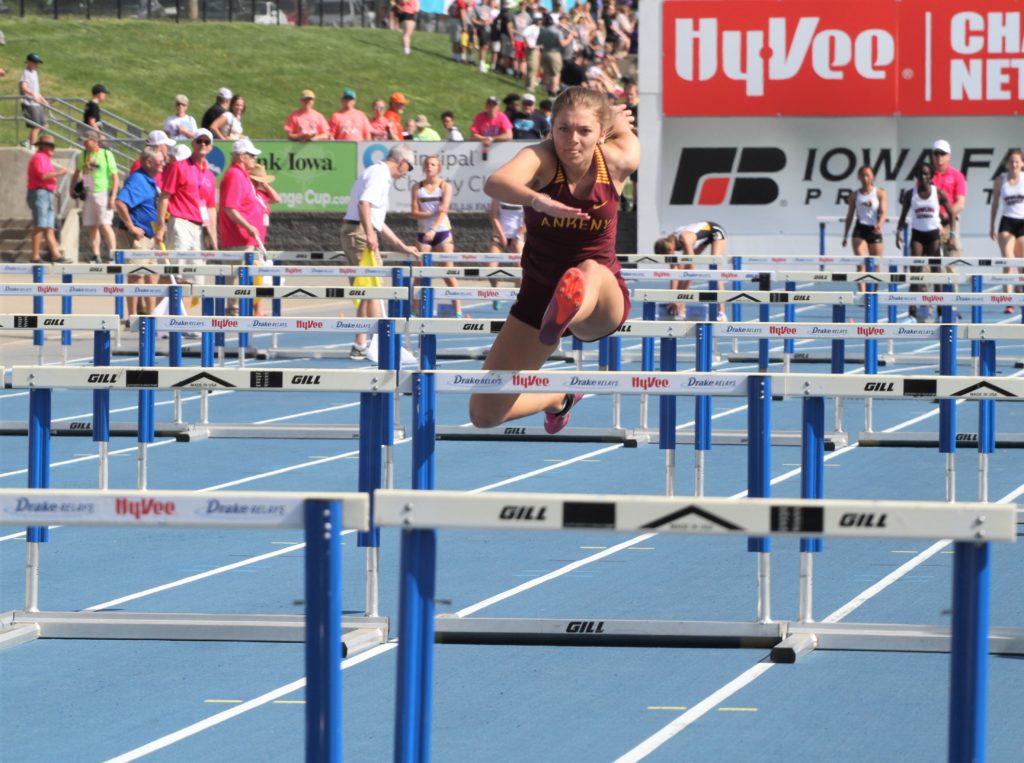 Ankeny senior Malea Daugherty has been a standout in three sports–track, volleyball and softball–during her high school career. She helped the Hawkettes reach the semifinals of the Class 5A state volleyball tournament last fall.
On the track, Daugherty ran on Ankeny's eighth-place shuttle hurdle relay at last year's Class 4A state meet. She also ran on the 18th-place sprint medley relay.
Here is some inside info on Daugherty:
How surprised were you when all spring high school activities were cancelled on April 17 due to the ongoing threat of the coronavirus? Did you kind of see it coming?
In the back on my head I was preparing for the season to be cancelled. That way if it wasn't, then it was good news. I tried to prepare for the worst and hope for better. I think that I did see it coming honestly; it was just hard to think about until it became reality.
Did you go anywhere for spring break, which is when the COVID-19 pandemic really started to spread? If so, did you run into any problems?
I was in Minneapolis preparing to leave the next morning for Cabo when the governor closed schools so my group decided we should plan to go a later date, hopefully in July. I ended up going to Florida the next week to stay in the country. We did not run into any problems; it was just kind of eerie flying.
Can you describe how disappointing it is to lose your senior season to such unforeseen circumstances?
It is definitely hard to grasp, and I am still not really sure what to think right now. I know it was a needed decision, but to say it's disappointing is an understatement.
You had qualified for the finals in the hurdles at both the Wartburg and UNI indoor meets before the season was cancelled. Were you happy with the way you were performing?
Yes, I was happy. I was excited to branch out this track season and run some new events. I was hoping that this was my year to let loose hurdling knowing this was the only sport I had to focus on this time. In the past I always played club volleyball during track so my body took a beating, especially my shins.
Did you have some big goals for the season?
Yes, for sure. I believe our team had even bigger goals than what I had individually. I was looking forward to being a part of an amazing team this year.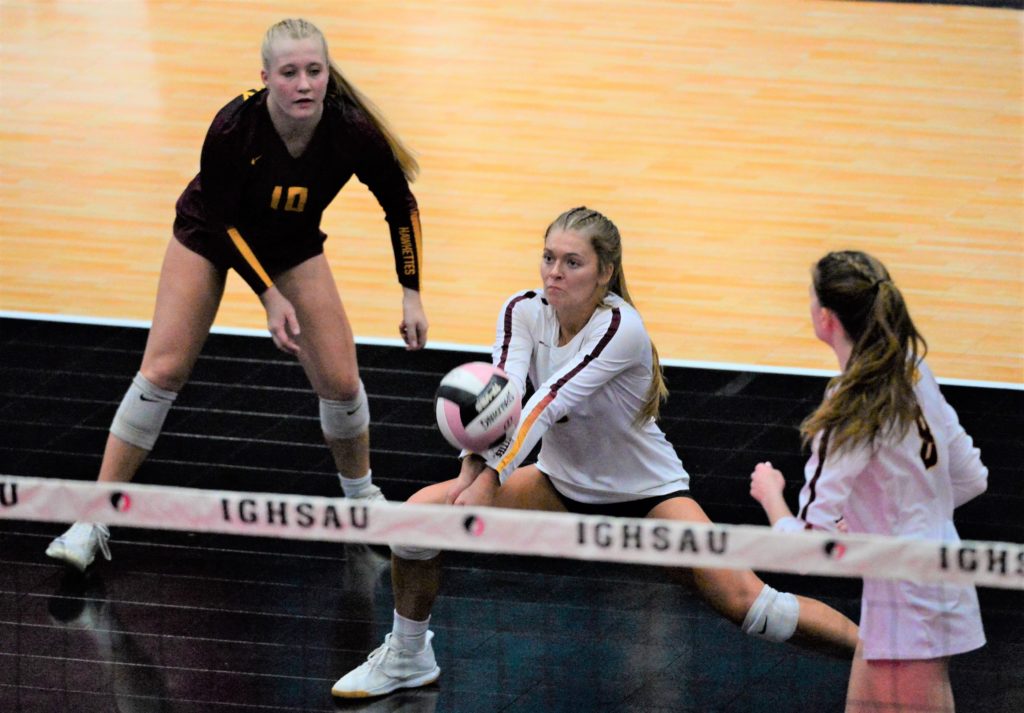 The Drake Relays would have been held this last week. Did you find yourself thinking about that quite a bit?
Of course. This is the first huge missed milestone this track season. Every year I get chills when I am there with all the great athletes, and it's something special to always remember. I look forward to watching in the future to make more memories of this wonderful event.
According to the Relays website, meet officials are still hoping to reschedule the event for a later date. Do you think there's any way that can happen?
I could see it happening late summer/ early fall.
You've had a lot of great moments in your high school career in three different sports. What was the single biggest highlight for you?
This is such a hard thing to answer because I have been a part of so many amazing events. The top of the list would be state volleyball this year and my freshman year state track when we made it to finals it the shuttle hurdle relay.
Plans for next year? Will you play a sport somewhere, and what are you planning to study?
I do not plan on playing any sports next year. I am going to the University of Northern Iowa to study Exercise Science.
Your sister, Peyton, plays softball at South Dakota State and also lost her season to the pandemic. So is she back in Ankeny and taking classes online as well?
She is back in Ankeny, and she is in full school mode.
I know the two of you are really close. Have you been able to commiserate together, and has it helped you to have her around?
Yeah, it does for sure help having her home. We work out a lot together and try to find fun things to do as a family. It helps that we are both going through a loss of a season together.