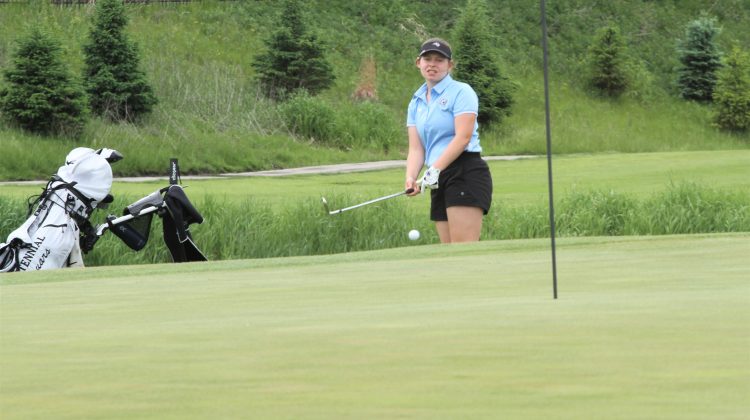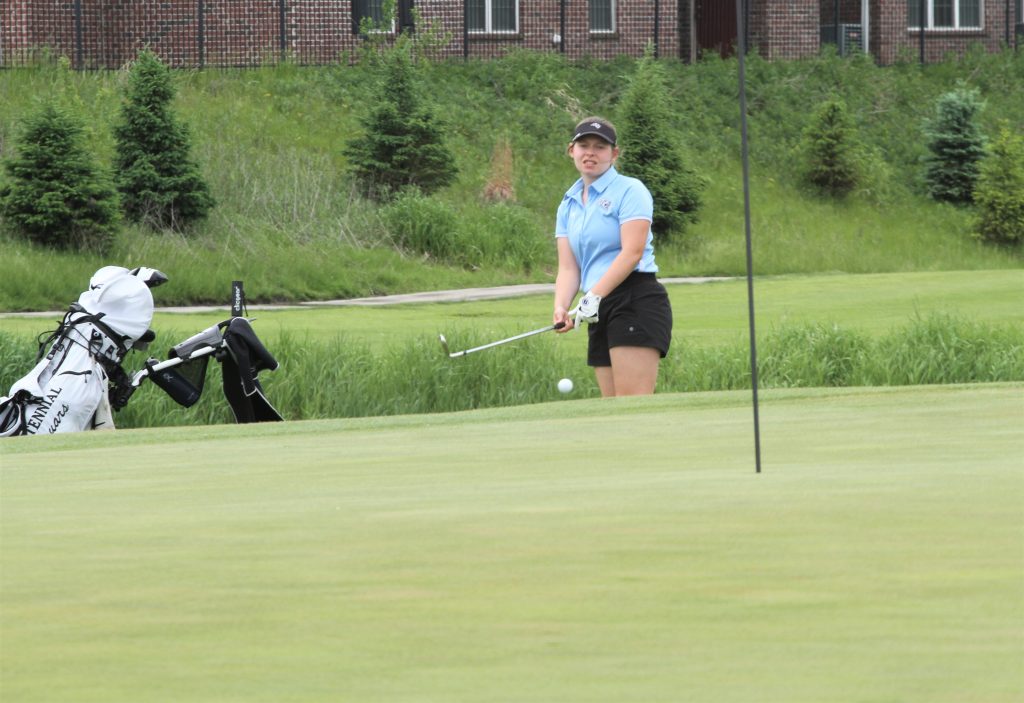 Ankeny Centennial's Lauren Sease didn't need another season of golf to figure out where she wanted to play in college.
She had already made up her mind.
Sease, who verbally committed to Wartburg College last fall, is still convinced that she made the right choice.
"Choosing Wartburg was an easy decision for me," Sease said. "I only visited one school before Wartburg and it just didn't feel right, and although I didn't visit other schools I considered a few."
Sease visited the campus in Waverly last April during her junior season, when she led the Jaguars and ranked 13th in Class 4A with a nine-hole average score of 43.81.
Sease placed 10th in last year's Class 4A state meet with a two-day total of 161. She shot a 77 in the opening round at Coldwater Links in Ames, then fired an 84 over the final 18 holes.
As a sophomore, Sease took 20th in the state meet while helping Centennial to a sixth-place finish. She also played in the state meet as a freshman, helping the Jaguars to a fourth-place finish in Class 5A.
Sease's senior season was wiped out by the coronavirus this spring, but at least she'll be able to play on the collegiate level next year.
"When I visited Wartburg, I knew they had a good team but I didn't know much else about them," Sease said. "After the visit I felt like I could see myself going to school there and playing golf. It felt like a family and a really good environment for me.
"Pretty quickly after visiting, I knew that it was where I wanted to spend my next four years," she added.