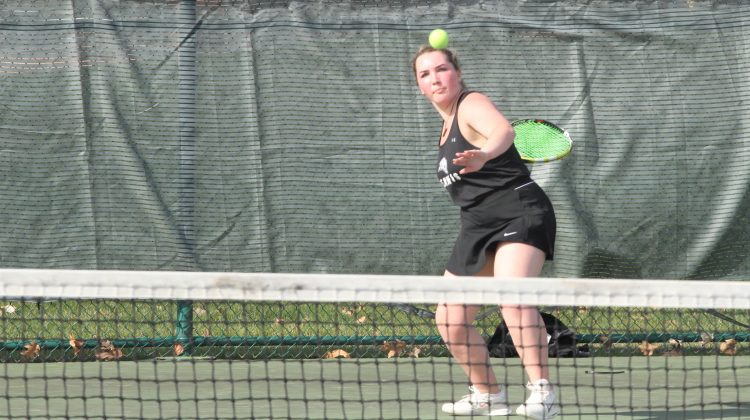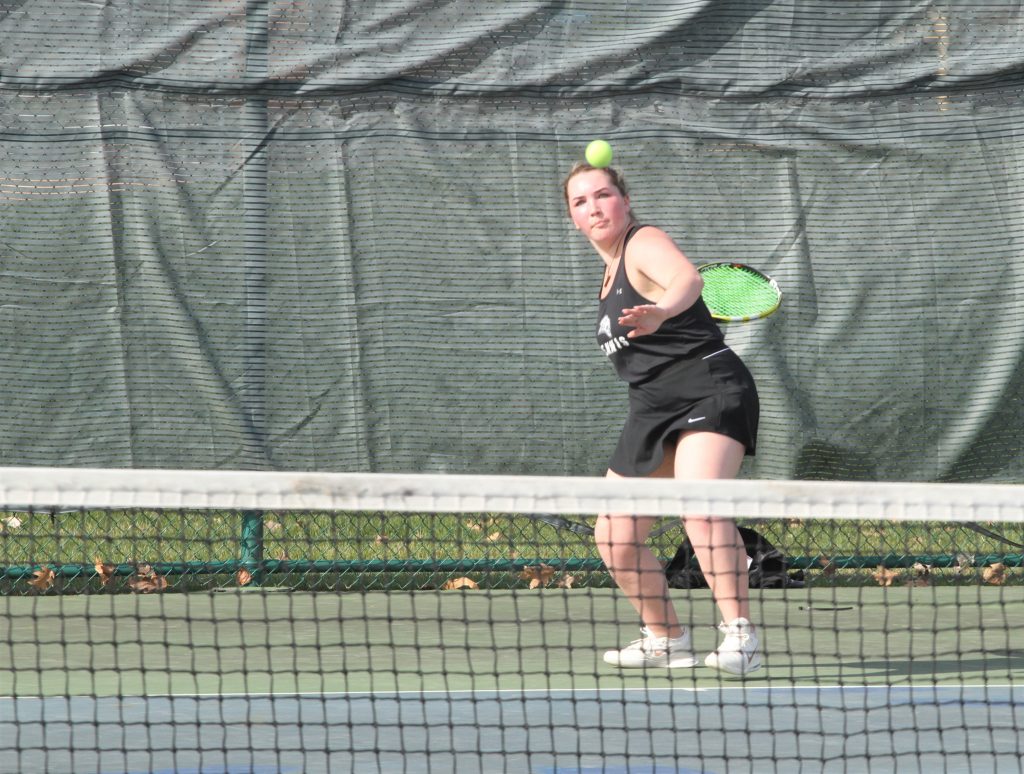 Senior Grace Nemmers was one of the top returning players on the Ankeny Centennial girls' tennis team, which had its season cancelled last month due to the coronavirus.
Nemmers helped the Jaguars to an 8-5 record in 2019. She posted a 6-6 mark at the No. 5 singles position and went 5-4 in doubles.
Here is some inside info on Nemmers:
You've had a couple of weeks now to come to terms with the cancellation of your season. Can you describe what your emotions have been like since you first heard the news?
It's tricky to describe. I try not to think too much about it, as there's nothing I can do to change the outcome. However, I am deeply saddened and disappointed by it when I do think about it, and feel that I never got a sense of closure for my high school (tennis) experience.
Did you kind of see the cancellation coming?
I expected some form of delay at the very least due to the circumstances, but was caught by surprise at the news of total cancellation of the remainder of the school year. I feel sort of robbed by it, as I'm sure many if not most of my peers would agree with.
In addition to your final tennis season, you've had other activities cancelled as well–prom and potentially your graduation ceremony, too. Which of those activities does it hurt the most to miss?
Prom was a huge blow; I don't have super-fond memories of my junior prom so I was looking forward to this year, only to find out I wouldn't even get that. Though I know in the long term, high school graduation will probably be the biggest regret if we end up not being able to have one. It is a pillar of the high school experience and really brings together all of us as a class, but now instead we are more separated than ever. I don't find myself necessarily sad because of it, but I do have anxiety over the regret I will feel of what could have been and what I've missed out on because of the pandemic.
Had you been playing much over the winter to get ready for the season?
I hadn't been playing much just due to me preparing more for the future, investing more time at my work, spending time in my classes to try to finish the year strong, and making memories with friends and family, but I was nonetheless ecstatic for my senior year of tennis.
Do you prefer singles or doubles? Why?
I love singles as I enjoy the freedom and independence it gives me on the court. However, I do well in doubles I believe due to the emotional and physical support my partner provides to keep me motivated and persistent while playing.
What were your goals for the season?
My focus was going to be on making this the most memorable year of me playing, having fun and spending time with the team, encouraging them and watching them grow, especially under the direction of the new coach.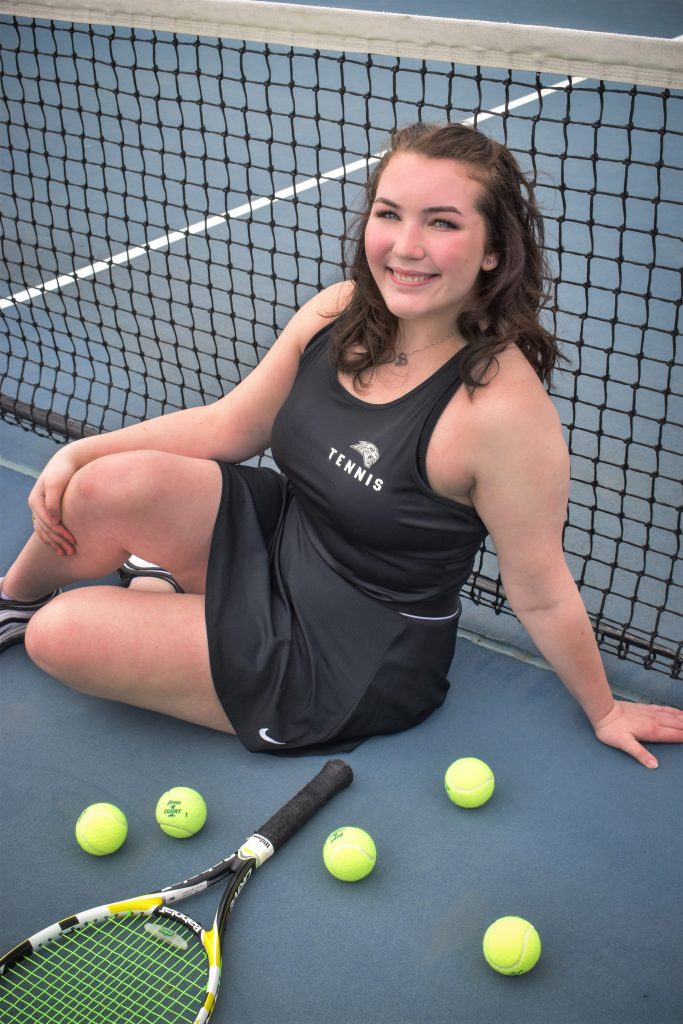 Armando Espinosa, the head tennis professional at Ames Fitness Center, had been hired to become the team's new head coach. Did you get a chance to work with him much?
I have still yet to meet him, but I have heard wonderful things from those who have had the pleasure of working with him thus far into the year.
What do you think he'll bring to the program next year?
I have no expectations, but high hopes just by knowing of his past work in Ames and the great potential and skill that my teammates possess.
How are things going for you off the court? Have you adapted to taking your classes online?
The motivation for online classes has been a struggle, especially with the lack of structure and schedule for my days besides work.
Has it been difficult for you to follow the social distancing guidelines?
I of course miss my friends, but contact through social media has been a blessing and lessens the strain on relationships that I had initially feared.
Plans for next year? Where are you going to school, and what will you study?
Recently I've been registering for classes through DMACC's Liberal Arts program, hoping to focus on psychology and social work for potential majors, though officially undecided in my current path.
Are you confident that you'll be taking classes on campus in the fall?
I hope that we will be able to meet in person once fall semester arrives. However, I would not be surprised by any means if we were still restricted to online classes.